Helpdesk Ticketing System Features
All The Helpdesk Ticketing System Features you Need to Support Your Customers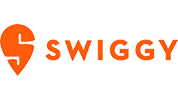 Omnichannel Ticketing System
Empower your employees to interact better and understand your customers better than before. with Ameyo Helpdesk ticketing system

Voice
Make every conversation count with live call recording and quality management. Equip your agents with contextual data of these interactions

Email
Enable your agents to respond faster to emails via automatically generated tickets and resolve the issue of the customer

Webchat
Let your customers reach out to your agents directly through your website. They might want to interact with your agents for certain specific queries while going through your website, without toggling to any other interaction channel

Social Media
Don't miss any interaction, anywhere with Ameyo's social media interaction capability that allows you to interact with your customers via Facebook, Twitter, Instagram, WhatsApp as well as Google Playstore!

SMS
To ensure that you are omnipresent for your customers, get empowered to interact while your customers are offline. Ameyo offers interact through SMS capability so that your business is always there, interacting with the customers that matter-online or offline!

Mobile App
Get a full-featured business ready contact center in your palm. Empower your agents to receive or make calls as well as cater to your customer queries via chat interactions with Ameyo's Mobile Agent App

YouTube
Engage with your prospects and customers o YouTube while allowing your agents to reply to YouTube comments from a unified agent desktop
Agent Productivity Tools and Features
Empower your Agents with the best Customer Support Tools, Insights, and Knowledge

Unified Agent Desktop
Arm your agents with a single view of all interaction channels, customer details, and cross-channel interaction history, backed-up with a knowledge base to help them cater your customers better.

Sentiment Analysis
Equip your agents with artificial intelligence based sentiment analysis capability. This helps the agents to map your customers' intent and behavior to drive better conversations.

Field Agent App
Streamline field operations by taking control of your last mile ticket resolution in real time. Empower your agents with Ameyo's Field Agent App to view and close their tickets to experience improved agent productivity.

Call-Ticket Handling
Enable your agents to easily map tickets with calls when your customers raise multiple issues via a single ticket or are following up with your business for a particular issue.

Third Party Ticket Update
Empower your agents to update customers' on third-party systems while reflecting the similar update in related information customer tickets at the same time. This saves time and improves the overall productivity of your agents.

Cross Process Customer Context
Enable cross-process customer interaction ease with this feature. This helps your agents to understand the context of a conversation even when a customer is supported via multiple campaigns under different processes.
Automation to Simplify the Business Processes
Save agent time and effort by automating the repetitive tasks with a helpdesk ticketing system

Ticket Prioritization
Manage and resolve your tickets with automatic help desk ticket prioritization on the basis of sentiment analysis and other significant factors. The moment a ticket is created, the system automatically sets the prioritization.

Routing Rules
Configure rules to distribute and assign tickets to agents according to their availability, workload, and skills. You can easily define routing algorithms that suit your business operations and help streamline the processes.

Rule Engine
With Ameyo's help desk ticketing system, you can configure certain business rules via rule engine offering. This helps you automate day-to-day business operations, based on specific time-lapse and event occurrences.

Heat Map
Enable your agents to analyze and assign a status to every open ticket, based on relevant parameters such as query complexity and urgency. This helps to identify and resolve critical tickets on priority.

Ticket Resolver
Ticket resolver allows your agents to resolve similar tickets- with the same subject and from the same customer. This feature automatically merges multiple tickets that incorporate the same subject and sender name.
Help desk Reporting and Monitoring
Measure important helpdesk ticketing system metrics to strategize and improve operational efficiency

Supervising Dashboard
Get historical and real-time data of all the relevant metrics that reflect your agents' performance and campaigns' progress.

Monitoring
Get access to the real-time monitoring of operations – ticket management, agent performance and campaign level data.

Report Scheduler
Default and custom reports can be scheduled to be sent to various supervisors and managers at a time that suits you the best to analyze reports. Frequency of sending these reports can also be managed.

Bird's Eye View
Get an in-depth as well as an overall understanding of your help desk system to make informed decisions.
Customer Self Service
Empowering customers one step at a time with a helpdesk system

Knowledge Base
A complete repository of all the FAQs and self-assistance content enable the customers to help themselves.

Chatbot Integration
Integrate with your own chatbot to deliver an AI-powered customer experience

Customer Portal
Let the customer own their ticket by creating, re-opening, or monitoring their ticket via a mobile customer portal.