Outbound Call Center Software
Best outbound calling software backed by intelligent outbound dialers and powerful outbound call center features to boost customer engagement and connect rate.
What is an Outbound Call Center Software?
An outbound call center is the one where the agents dial out calls for purposes such as telemarketing, telesales, collections, etc. An outbound call center software simplifies and boosts this by automating dialing, filtering answering machines while providing the agents with an option to click to dial a contact number. All these and other outbound call center features combine to increase agent productivity, call center operations and connect rates.
Benefits of Outbound Call Center Software

Increase Agent Productivity
Eliminate the need for agents to manually dial numbers with outbound call center software

Answering Machine Detection
Patch the call to agents only when a human picks, filtering answering machines

Contextual Conversation
Call center integrations to push and pull data from CRM in real-time

Boost Sales Conversions
Reach out to more prospects in less time to increase your sales

Effective Lead Management
Automatically vary the pacing ratio based on quality of your lead list for higher call connects

Surveys
Conduct surveys for market research to improve your product or features

Collect Feedback
Get customer feedback on service quality or customer experienceusing autodialer

Best time to Call
Intelligent auto dialer software to identify best time to call based on historical data

Send Mass Communication
Send reminders or bulk messages to a large audience with outbound calling software

Campaign Management
Create outbound campaigns and make necessary adjustments based on real-time data
Trusted by 2000+ Brands across 60+ Countries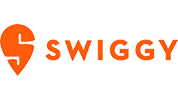 Ready to setup your Outbound Call Center?
Ameyo's Outbound Call Center Software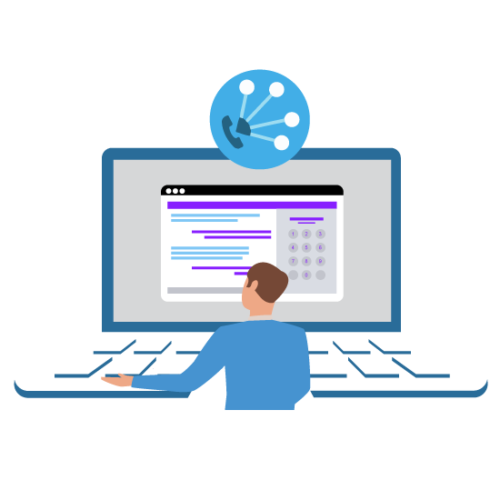 Increase Call Connects with Auto Dialers
Outbound call center productivity majorly depends on the number of connected calls and agent talk time, but various constraints like call waiting, unanswered calls, etc can hamper productivity. Dialer software for outbound call center helps to automate the calling process by incorporating intelligence into the dialing process to accelerate operational efficiency while reducing call drop rate.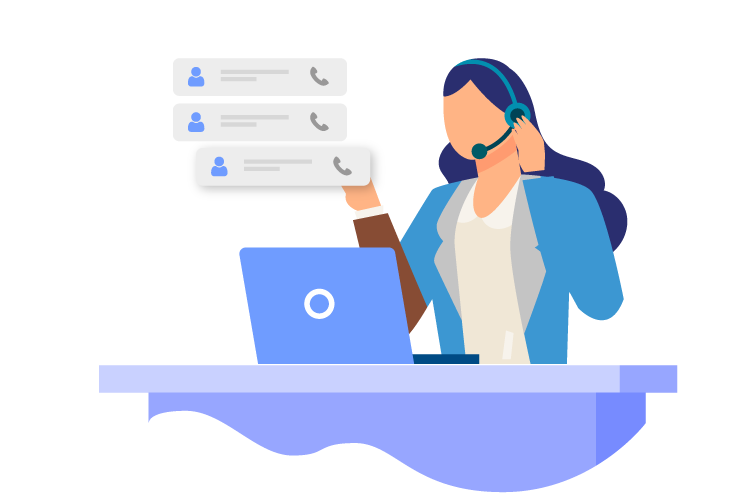 Reduce Agent Idle Time
Increase your call center agents' productivity while ensuring high call connect rates using predictive dialer software. It determines the time when the agent will be free to take the call based on configurable dialer algorithms. Post which, it automatically dials out numbers from the set lead list to reduce agent efforts while increasing their productivity.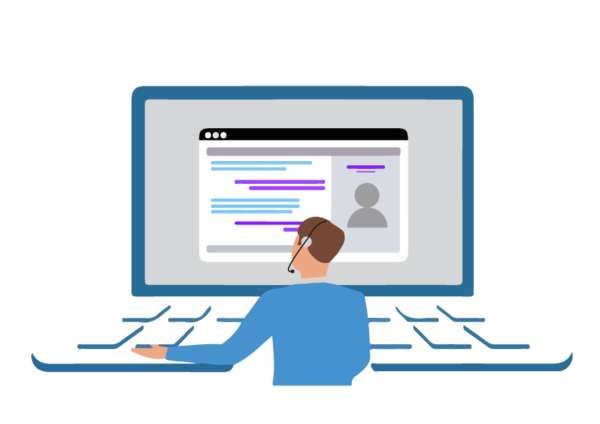 Let your Agents have Informed Conversations
Allow your agents or telemarketers to view essential customer information to have qualified conversations. A Preview Dialer displays the customer information on the agent's screen before a call is connected. Thus, providing them with time to get acquainted with the customer and tweak their sales pitch accordingly. The preview auto dialer is particularly useful when the list contains high-value prospects or customers.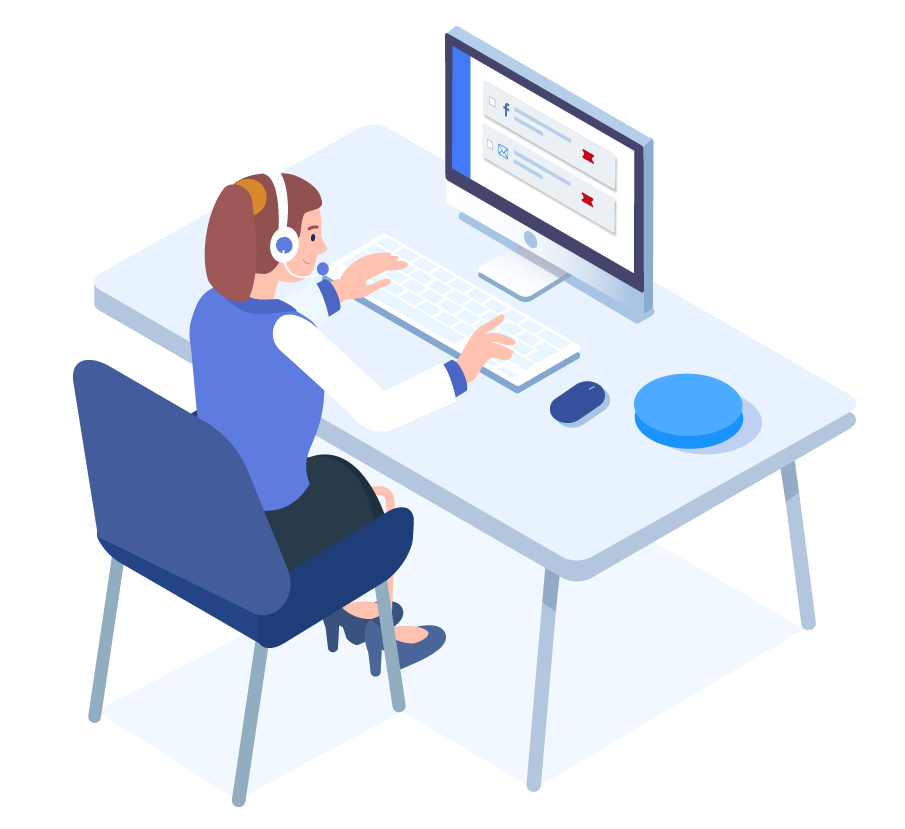 Automate Agent Assignment across Campaigns
Manage multiple dialing processes or campaigns simultaneously with outbound contact center solution. Create, delete, modify campaigns with a single click to ensure optimum utilization of your call center dialer. Also, the outbound agents no longer have to manually select campaigns to proceed with their work. Agents are auto-directed towards the specific campaigns and queues they are assigned thus, improving productivity and reducing the scope of error.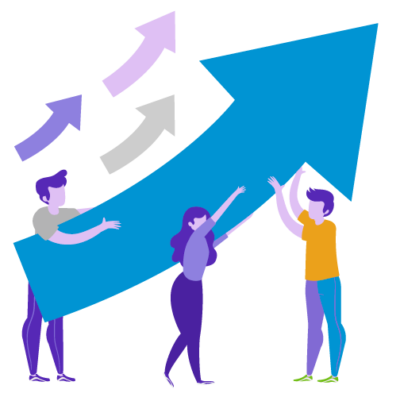 Maximize Agent Productivity
Give your agents the right call center software to work smartly and avoid manual tasks to focus more on customer interactions. With a unified desktop, agents can manage multiple tasks like call handling, accessing customer information within a single window to reduce average agent handling time. Additional features like voicemail drop and scheduling callback enable agents to be more productive by reducing idle time.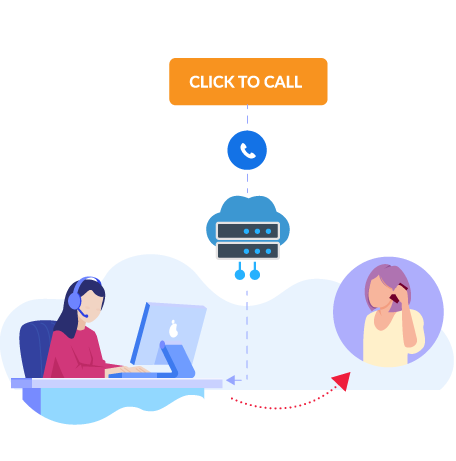 No More Manual Dialing
Free your agents from the misery of having to manually dial the contact numbers. Ameyo's click-to-call API allows you to pull the customer data from your CRM or another third-party system while allowing the agents to simply click on the number to make an outbound call. Similarly, integrate Ameyo with your mobile application to enjoy click-to-dial functionality on your mobile too.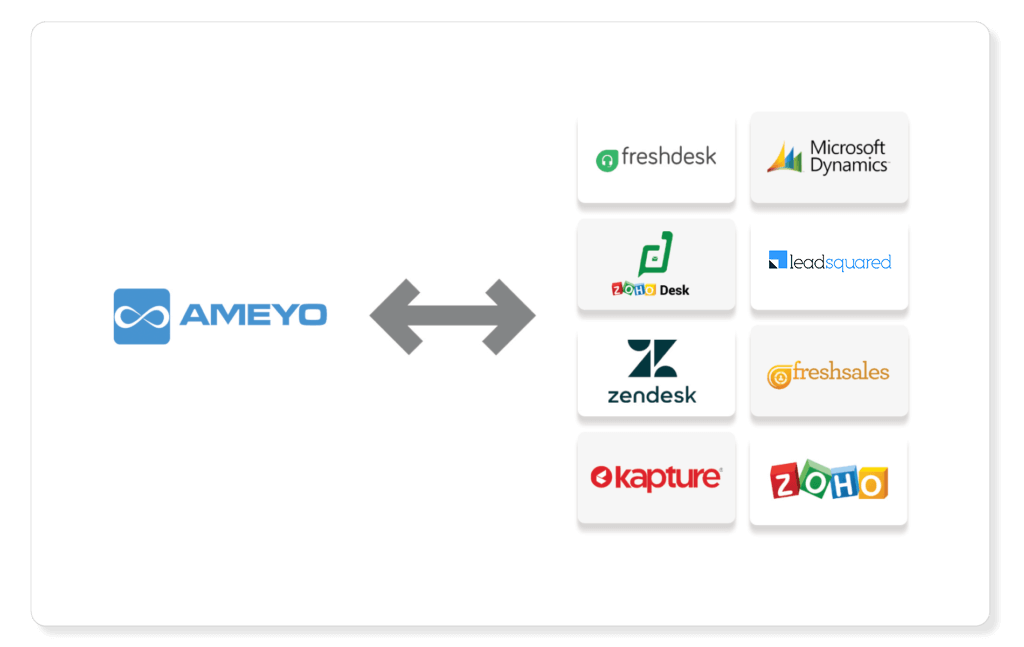 Maintain Conversation Context
Get seamless integration with leading CRMs or customer support systems, facilitating your agents to get a comprehensive view of your customer journey. Agents can drive better and more personalized interactions with outbound call center solutions when they know the context and can view the information from every touchpoint in one go. Smooth CTI integration helps to enhance the first call resolution rate for improving customer satisfaction.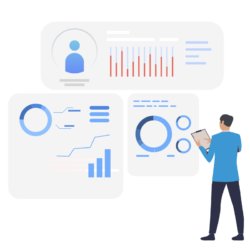 Track Metrics and KPIs in Real-Time
Get real-time insights into connect rates, call volumes, campaign data summary, etc. to have better control of the outbound call center software. Reports and dashboards help to make better decisions related to resource allocation and campaign management. With outbound lead level filters, supervisors can prioritize their customers' data on the lead level, thus eliminating the need to create multiple campaigns. Live data on metrics like number of active calls, number of calls in queue, number of agents on call, etc helps to foresee operational changes and plan accordingly.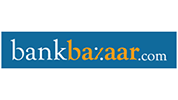 CUSTOMER SUCCESS STORY
"In more than 6 years of our association with Ameyo, it has helped in significantly improving our customer success and engagement rates."
KRISHNENJIT ROY
VP-TECHNOLOGY, BANKBAZAAR
Frequently Asked Questions