Comprehensive Call Center Metrics Analytics & Reporting
Track Contact Center Productivity by analyzing Call Center management & Agent Performance reports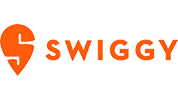 Stay on Top of your Contact Center Performance
Have a comprehensive view of your inbound and outbound call center operations and hold Agents accountable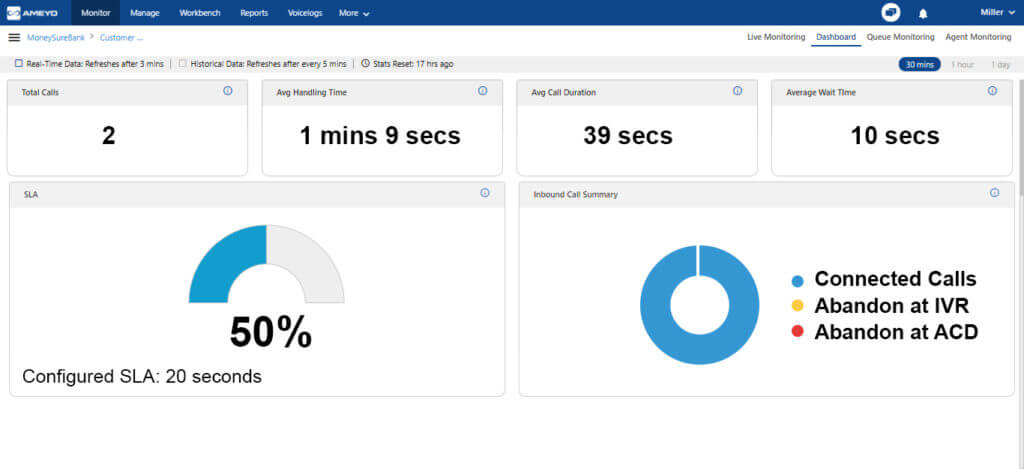 Get hold of your Inbound Contact Center Metrics
Get a comprehensive view of operational metrics and all the individual call parameters along with the service-level agreement statistics. Get metrics for the number of inbound calls handled, number of customers waiting on the ACD, average call duration, and other such important call center metrics data for the last 30 minutes, an hour, or for the day using Ameyo dashboards. Based on the current trend and call traffic, shuffle your agents to optimize resources and ensure first call resolution and high customer satisfaction.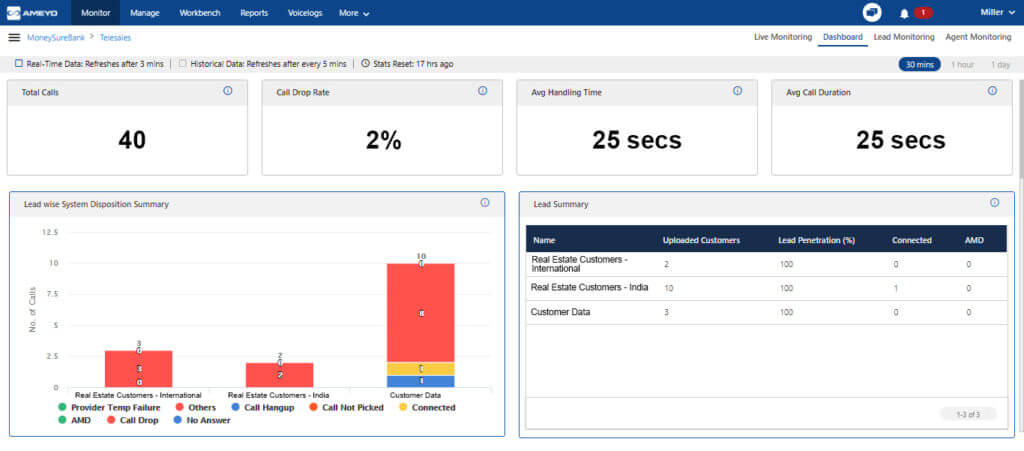 Stay Informed of Your Outbound Contact Center Metrics
Be in control of your lead engagement metrics and conversion data with dedicated outbound dashboards. Have a view of call volume trend and churn data for an improved conversion rate. Add customized parameters relevant to the business to allow the managers and supervisors to make well-informed decisions. Get hold of all the relevant KPIs and metrics for multiple campaigns with a simplified view.

Keep track of your Contact Center Agent Productivity
Monitor your agent's activities with a bifurcated view for agent monitoring. Stay updated on your call traffic and active workforce to never miss on a call. Keep a close look at metrics like agent's staffed duration, ready duration, average call handling time, talk time, hold time, etc to plan your operational handling.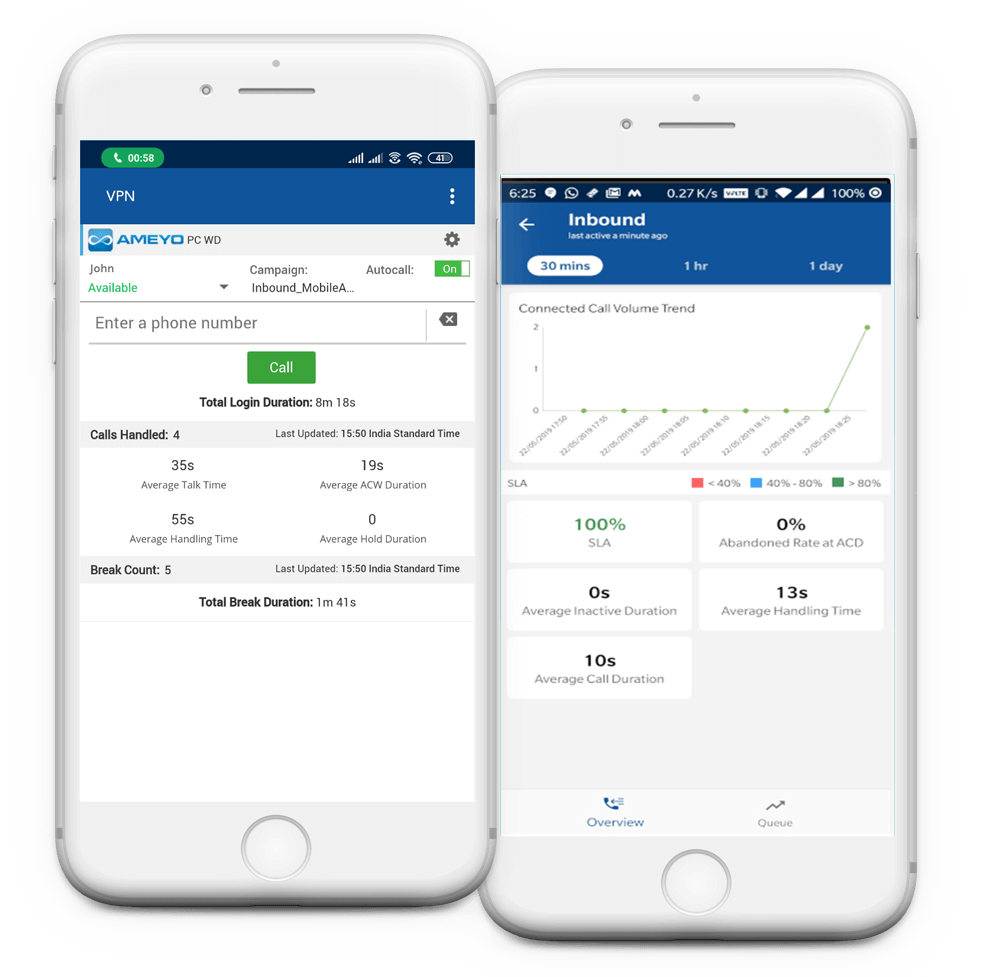 Empower Operation Heads with Mobile Call Center Tracking
Obverse Key Contact Center campaign metrics using Ameyo Bird's Eye View Mobile Application. Configure monitoring of key metrics that you always want to have an eye on. Get notified of SLA breaches with a Push Notification on your Mobile App.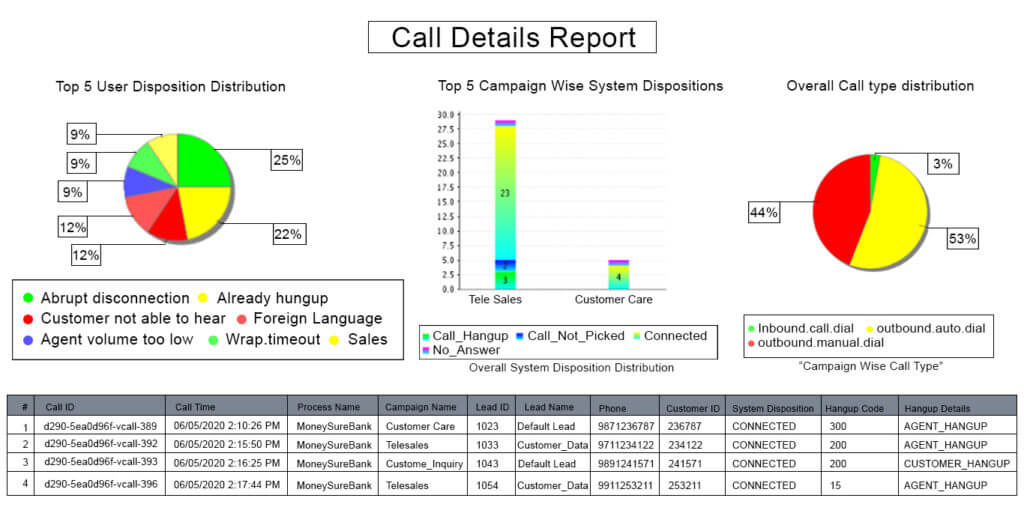 Let Data Drive your Decisions
Get access to comprehensive call center reporting metrics. Analyze the activities in any queue or campaign with comprehensive call center metrics analytics. Get customized reports of queues of all inbound or transferred to campaign calls that have reached the ACD for each time interval. Supervisors can also choose to add metrics that are important to their business proposition.
Experienced and Trusted by 2000+ Customers worldwide
Optimize your operations with Call Center Dashboards
Reporting and Dashboard Features for Effective Operations Management

Graphical Dashboards

Agent Infrastructure Management

Custom Reporting

Lead Penetration Analytics

Call Volume Trends

Remote Agent Monitoring

Call Scoring

Group Manager

Live Monitoring

Reminder Notifications

Call History

Report Templates

Report Scheduler

SLA Monitoring

Call Recordings

Agent Performance Dashboard
We are really pleased to use Ameyo's service, especially the salient feature of VoiceBot
We are really pleased to use Ameyo's service, especially the salient feature of VoiceBot which is enabling Human Line Conversation. Our customers interact with Ameyo's VoiceBot by perceiving it as a Liveperson, so they respond in a similar way. Moreover, we can able to achieve a 40% cost saving on operational costs due to automated calls.
Thanks a lot for the Wonderful Product.
Special Thanks to the team for patiently handling our request & delivering beyond expectations.
Kumar Konar
Collection Head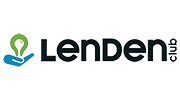 Ameyo helped Gulf African Bank make their business more efficient and profitable by offering them unique solution
At GAB we have had the pleasure to use the system for about 2 years now. Overall, it has been able to meet the desired expectations that we had as well as improved our quality of service.
Phidelis Mwarenge
Contact Center Team Leader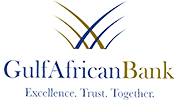 Metro Edge Technologies increases its productivity by 60%
Ameyo's Remote Contact Center Solution has helped us increase our productivity by 60%. It is a very effective solution that helps our agents
Kingsley Bennett
CEO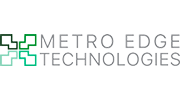 Khan Bank chooses Ameyo because of its highly efficient, flexible, and secure solution
The implementation scale was huge with lot of complexity. It was a major task for us to comply with security requirements and other business requirements. The project team worked effortlessly, satisfying all the requirements.
Bilegt Tumurkhuyag
CX Senior Specialist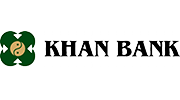 Unitel embarks on a journey of digital transformation with Ameyo
Since deploying Ameyo solution – IVR interactions increased almost 20%, taking from physical and costly agents to self-service. The way we configure the IVR system is very smooth and drag & drop and doesn't involve IT & engineers.
Tulga Otgonbayar
Chief Information Officer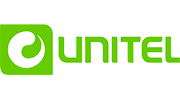 Globiva's overall conversions have gone up by 12-15% using Ameyo's Omnichannel Solution
Globiva's overall conversions have gone up by 12-15% using Ameyo's Omnichannel Solution. It provides tremendous data utilization and configuration capabilities that makes it a choice for premium service providers. We are using this solution for our international as well as domestic processes for its shortest response time and amazing dialer capabilities.
Vikram Singh Nathawat
Director and Co-Founder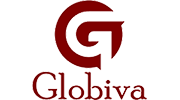 <
>