alternatif terbaik anda dibandingkan dengan Barantum
lebih dari 100 brand di indonesia mempercayai keamanan yang dimiliki Ameyo Call Center Software yang tangguh dan mudah digunakan untuk manajemen interaksi dengan pelanggan
-- Trusted by 2000+ Enterprises in 60+ Countries --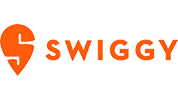 mempermudah interaksi dengan pelanggan
Ameyo Vs Barantum Call Center Software untuk manajemen customer service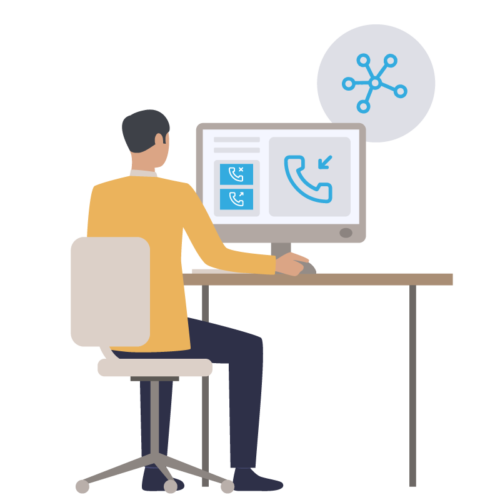 call center suite modern dalam satu genggaman
tinggalkan PBX dan call center yang tradisional. Kini saatnya beralih pada solusi yang terintegrasi dengan baik. Baik dalam penjualan, customer service, maupun dukungan, anda dapat melakukan semuanya dengan firtur call center terbaru dari Ameyo seperti dialers, IVR, ACD. keseluruhan paket kami membantu pebisnis untuk mengelola operasi secara inbound maupun outbond dengan cara yang terintegrasi dengan baik disaat yang bersamaan meningkatkan konversi penjualan dan kepuasan pelanggan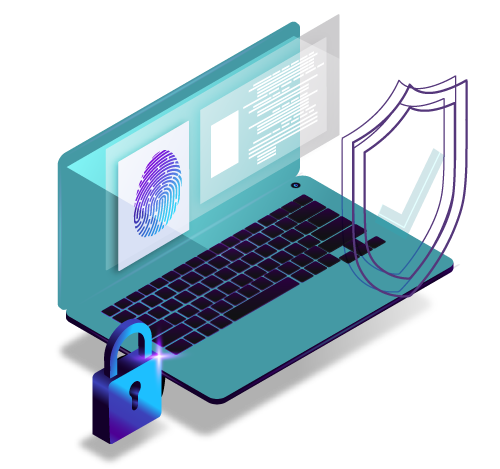 lindungi informasi data pelanggan anda
ameyo sebagai salah satu penyedia jasa layanan call center software terbaik di Indonesia menawarkan tingkat keamanan yang berlapis. Platform yang digunakan adalah PCI DSS yang telah memenuhi standar sertifikasi ISO 27001 dan ISO/IEC 27018. dengan selalu mengikuti standar keamanan call center dan menerapkan kontrol keamanan yang ketat baik secara fisik maupun lingkungan yang aman, ameyo merupakan platform yang sangat aman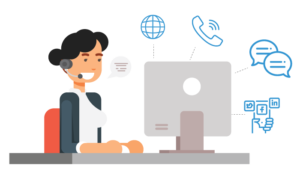 Engage with Customers on Their Preferred Channel
berkomunikasilah dengan pelanggan dan prospek anda melalui channel pilihan mereka. Voice, email, chat, whatsapp, facebook, twitter – dan firtur lainnya yang anda inginkan dan kami akan menyediakannya. Tidak hanya itu, dengan ameyo omni channel call center solution, agen-agen anda dapat mengakses sudut pandang pelanggan secara menyeluruh dan menawarkan pengalaman yang lebih personal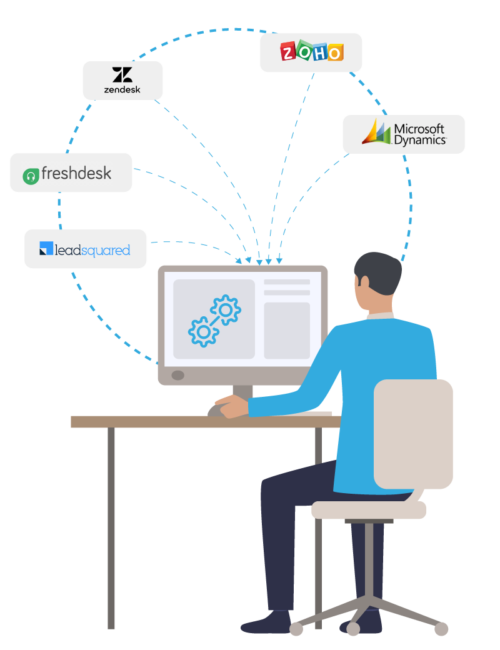 pastikan semua sistem anda berfungsi secara sinkron
tinggalkan silos dan berikan agen dan pelanggan anda pengalaman yang luar biasa dengan ameyo call center solution yang terintegrasi dengan CRM anda atau sistem pihak ketiga. Memungkinkan agen-agen mendapatkan informasi pelanggan ketika sedang melakukan panggilan dengan menggunakan integrasi CTI bersamaan dengan kemampuan untuk mengubah atau memperbaharui informasi yang ditambahkan pada CRM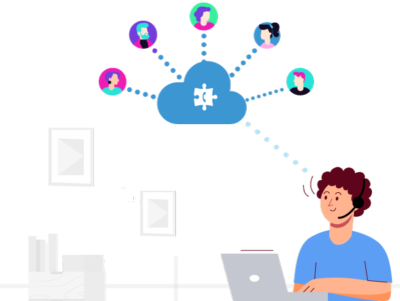 pilihan penggunaan yang fleksibel
anda dapat memilih setup penggunaan call center yang sesuai dengan bisnis anda. Berbeda dengan Barantum call center solution, Ameyo menyediakan pilihan untuk mengatur cloud call center, on-premise, atau model hybrid. Tidak hanya itu, anda juga dapat mengatasi tantangan bekerja secara remote/jarak jauh dengan rangkaian solusi bekerja dari rumah (wfh) bagi agen-agen bekerja dari jarak jauh menggunakan Ameyo
Securely engage with your customers on their Preferred Channel! See why Ameyo is the best alternative to Barantum
Ameyo Helped us in Attaining our business goals
Ameyo paved the way for us by automating solutions to our requirements. We have been able to monitor our execution of the business processes, consequently expanding our presence and attaining our business goals

National Life & General Insurance Company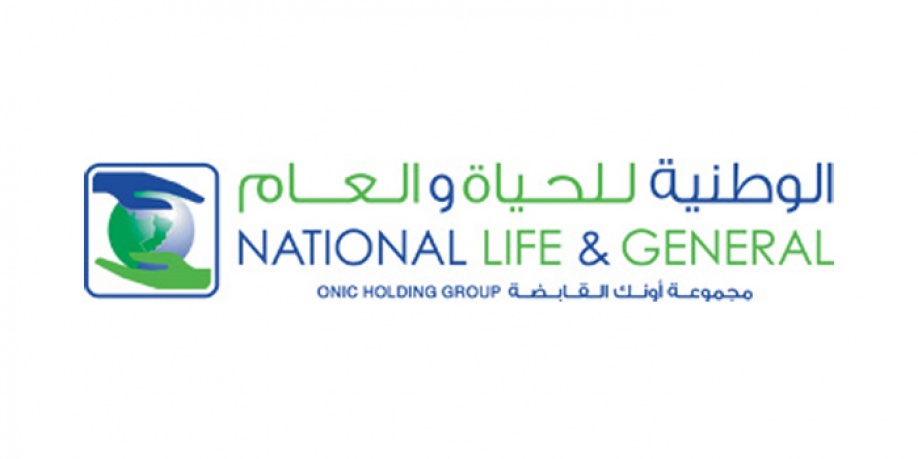 Supportive and Cooperative Team
Ameyo Engineers, Account Managers, and Project Manager are supportive and cooperative. They immediately attend to our requests and very patient in understanding our requirements.
Jeffrey Montiano
IT Manager, Admerex Solutions

Our Customer Satisfaction Improved Greatly
Ameyo ensured the proper monitoring of issues is done because of which 'Chili' has increased customer satisfaction greatly
Nitish Kumar
Manager, MTML

Advanced Capabilities to Improve Customer Experience
Ameyo assisted us to enhance our customer experience with its advanced capabilities.
Ian Madrid
General Manager SP Madrid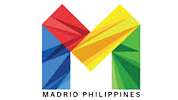 Ameyo customized the Solution as per our Requirement
"We wanted a flexible solution with customization as our organization progressed. Ameyo understood our business well and programmed the call flow and the telephony. I think it's incredible."
Sharmistha Majumdar
General Manager, Customer Service – Spoton

Empowered us with an end-to-end System
"Ameyo empowered us with an end-to-end system that was easy to use. Furthermore, we were delighted with the capability of the solution to match to our specific business processes and enhance our customer experience"
VIKAS KAPOOR
ASSOCIATE DIRECTOR-IT INFRASTRUCTURE, JABONG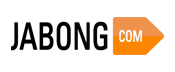 <
>





Sankar Rao A.
Director - Products
Ameyo software is being used as a CTI for Ola customer and partner support. The software has met the expectation of Ola and we were able to extend it to meet Ola's unique requirements.






Shivam M.
Sr Network Engineer
Our connectivity increased with retry time and campaign settings.Working with AMEYO has a great experience mostly in terms of Customer support on any issues identified. Ameyo is economical. Its flexibility with interating different CRM and it will keep stable.






Ehab M.
Head of Electronic Banking
Easy to use and customize application with excellent support team






Mitesh S.
System Support Engineer
I like this software because of the capability to handle large numbers of call flows. I like the efficiency of this software like how it works and gave us the option to supervise the agents activity on a real time basis and the proper reports which helps alot to conclude many things.
The Ameyo Advantage
Leader in Customer Experience & Contact Center Solutions
Honorable Mention in Gartner Magic Quadrant for 3 Years
Awarded Frost & Sullivan Asia Pacific CCI Leadership Award
Deloitte Technology Fast 500 ASIA PACIFIC, 2014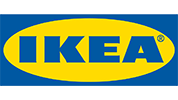 ---
Take your Customer Experience to the Next level with
Ameyo's Customer Engagement Platform