Customer Engagement Platform
Trusted by 2000+ Enterprises in 60+ Countries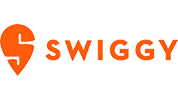 What is a Customer Support Software?
Customer support software helps an organization to manage customer service requests and interact with the customers to resolve their support tickets. A comprehensive customer support software helps you streamline the customer service process by automating the complete ticketing process. The support software provides omnichannel support, customizing performance reports and dashboards for faster and quality service delivery.
Customer support system is the backbone of your business, and a right help desk software will assist you to position your customer service as a competitive advantage.
Why Do You Need A Customer Support Software?

Handle Multi-channel Interactions with Ease
Ameyo's Customer support system lets your agents carry out multi-channels actions on one platform. Agents do not have to toggle between multiple screens and applications for answering a customer call, replying to an email or chat conversation to resolve customer queries.

Drive Customer Centric Communication
Communicating with customers with a customer Support software to answer their support queries is simple and quick. The customer service agents have clear context of previous interactions across multiple channels, tickets and other customer related data in a single unified screen.

Automate Tasks for Operational Efficiency
With a customer support system, you can automate help desk operations like ticket assignment to increase efficiency and save agents' time and efforts. Agents can focus on critical customer issues when they are freed from monotonous and repetitive tasks.

Accelerate Service Delivery with Self-Service
An effective customer care software equips customers with the self-service option to find answers to queries on their own. This expedites service delivery by letting customers access quick information while reducing the number of support calls or emails.

Measure and Analyze Support Metrics
With a smart customer support software, you can track your team's performance. Relevant data gives you insight on key performance metrics and helps to analyse the gaps in service delivery. Real-time performance monitoring helps to meet SLA goals for response and resolution times.

Extend Reach via Mobile Support & Integration
Mobile support makes help desk solution more accessible. You can help customers wherever they are at their convenience. Seamless integration with your existing CRM application makes it easy to consolidate data across systems and scale the current support process.
Why Ameyo's Customer Support Software?

Advanced Customer Support Software Features
Ameyo's Customer Support system provides features that the best software should have. Features like Omnichannel ticketing system, unified agent desktop, automate operations, real-time monitoring dashboard simplified customer interaction. 

Easy-to-use Interface
With the easy-to-use support software agents can easily make interactions over different channels like email, voice, social media, and more. With Unified Agent Desktop, agents don't have to work on multiple screens.

Enterprise-grade Security
Data security is a big concern for the customer. Ameyo is PCI DSS compliant across India, Africa, APAC, and Middle East and is also completely certified with ISO/IEC 27018 and ISO-27001. These security complaints ensure customer data privacy and security.
Choose the Best Customer Support Software for Your Business
Customer Support Software that improves service delivery for customers and simplifies support operations for agents.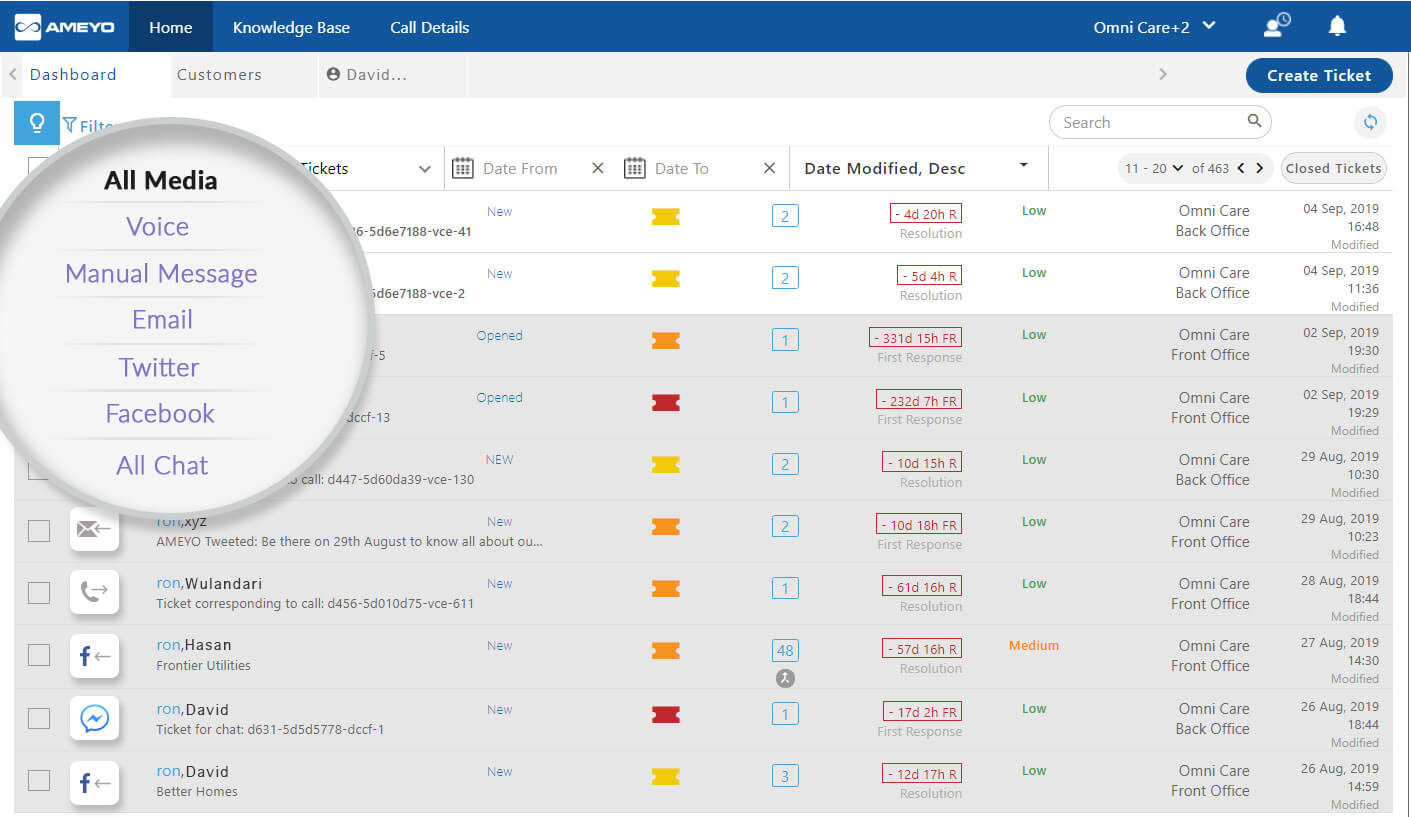 Omnichannel Ticketing System
Ameyo's Enterprise Customer Support Software allows creating tickets through multiple communication channels like Phone, Email, SMS, Chat, Social Media, etc by unifying customer communications across different channels. It simplifies leveraging widely used social media platforms like Facebook, Facebook Messenger, Instagram, Twitter, LINE, Viber, WeChat, etc. to quickly address customer queries. Ameyo customer service support software makes it easy for your customers to raise tickets via the medium of their choice at their convenience.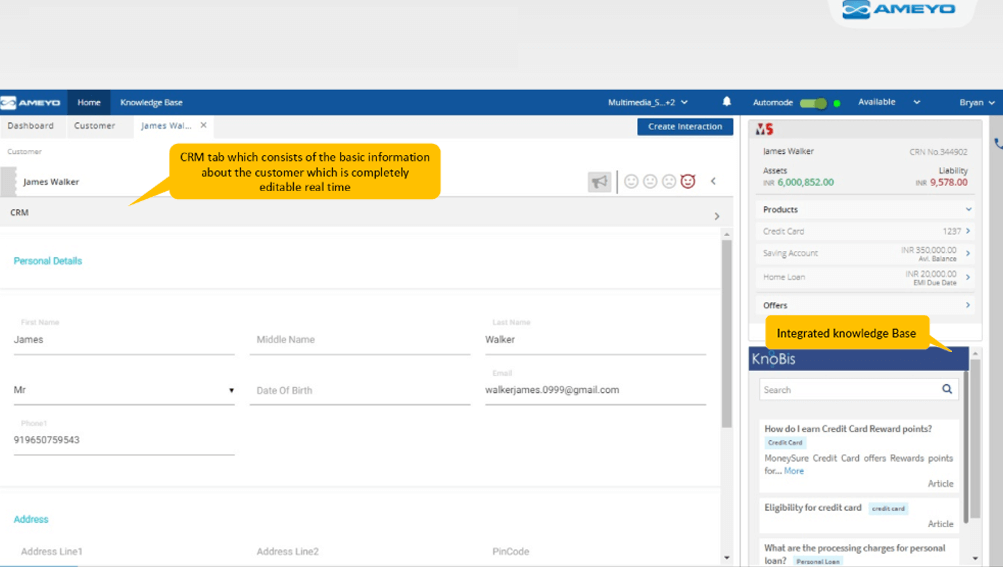 Unified Support Agent Interface
With Ameyo customer support system, all your support tickets, interactions, and related customer information get pulled into a single interface, The agents can easily manage and follow up on them. Unified agent desktop helps to access all information in seconds to smartly respond to customer queries. Agents can drive customer-centric conversations when all the interactions across multiple channels are represented as a single stream of conversation.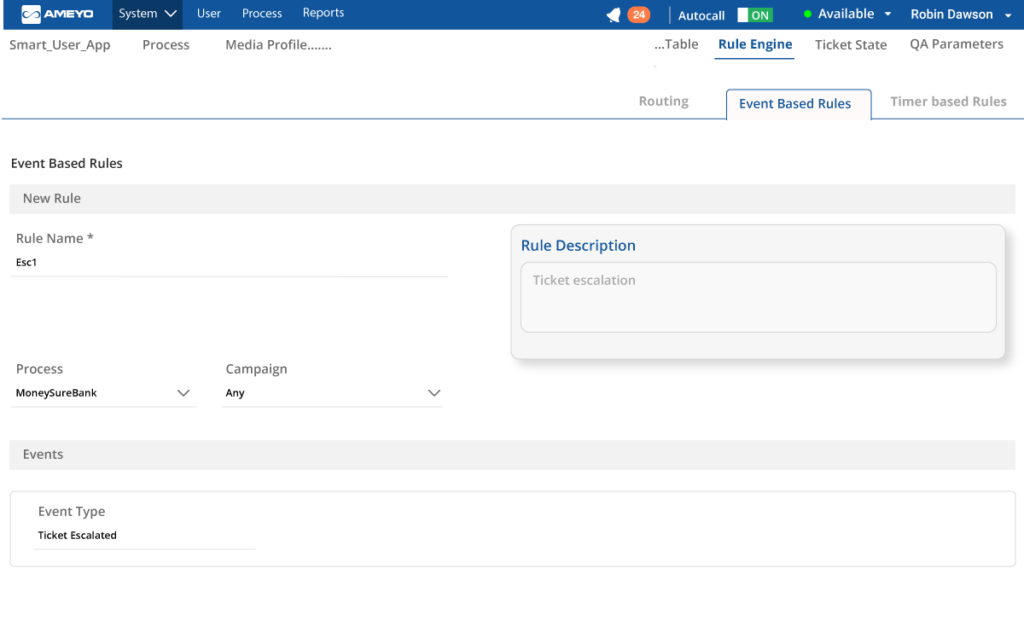 Automated Ticketing Operations
Customer support software enables you to manage support tickets through smart automation based on predefined rules and triggers. With Ameyo's customer care system, you can automate which tickets to serving first through auto ticket prioritization workflows. Automation rule engine lets you create customized workflows based on time-based and event-based triggers for dynamic ticket assignment to the best-suited agent to efficiently meet SLAs.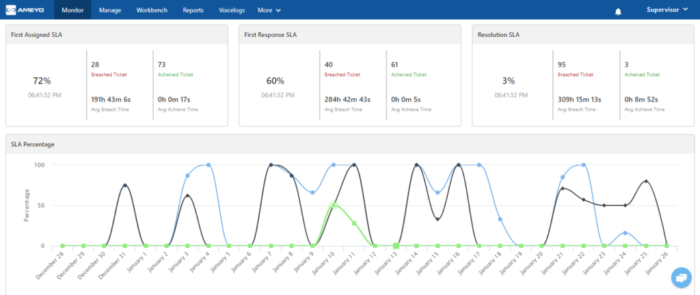 Real-Time Monitoring Dashboard
Data insight on key performance metrics helps you optimize your customer support process. Managers can monitor various performance metrics to identify service gaps in real-time immediate corrective actions. Intuitive dashboards assist agents to improve their daily operations by tracking the status of received and resolved tickets for their daily work hours. Ameyo customer support system gives you a real-time view of all the operational metrics.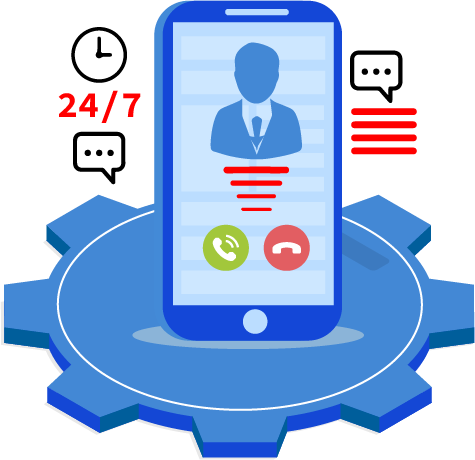 Mobile Customer Support
Ameyo mobile ready customer support solution enables you to access and resolve tickets on the go. This makes the solution more accessible and allows connecting with customers on the field and updating ticket status in real-time. Ameyo's field service application lets you take control of your last mile ticket resolution by tackling customer issues from anywhere at any time and improves agents productivity .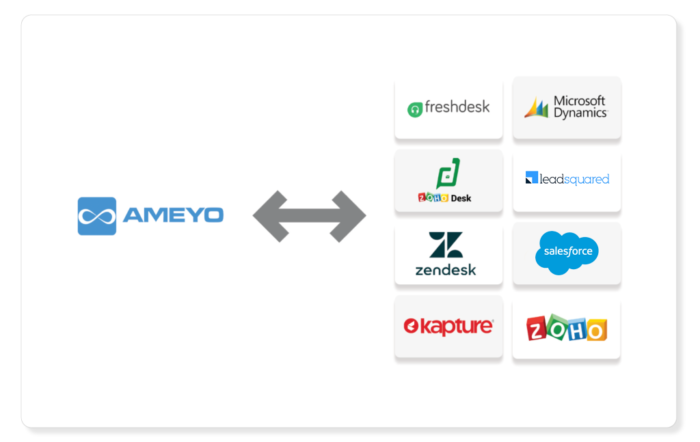 Easy Integration with Third-Party CRMs
If you already have an existing CRM solution and are looking to expand operations by incorporating a help desk, then Ameyo has your back. Ameyo Customer support system seamlessly integrates with all the major CRMs like Salesforce, Zoho, Microsoft Dynamics, etc. to give agents a 360-degree view of customers. When agents have all the customer-related information available on their screen, they can initiate context-driven personalized conversations.
Looking for a Complete Customer Support System?
Important Features of a Customer Support Software You Should not Miss

Omnichannel Support
Support of multiple channels like Voice, SMS, Email & Social media

Helpdesk Automation
Save agents time and effort by automating operations

Ticket Routing
Route ticket to the best suited agent

Single View of Customer
View of all interactions over multiple channels on a single screen

Field Agent App
View and close ticket via Mobile App

CRM Integrations
Integration of CRM to have personalize conversation with customer

Sentiment Analysis
Map customer customer emotion to deliver personalized service

Ticket Resolvers
Resolve tickets with same subject & customer

Ticket Prioritization
Resolve and manage ticket based on sentiment analysis 

Reports and Dashboards
Access of real-time agents performance 

Heat Map
Resolve tickets based on their priority & criticality

Self Service
Allow customer to solve their queries on their own 

Customer Portal
Enable agents to create, track and their tickets via mobile

Chatbot Integration
Integrate your AI powered Chatbot to deliver exceptional CX

Knowledge Base
Set of FAQs and content to help customer to find the solution themselves
CUSTOMER SUCCESS STORY
"Ameyo empowered us with an end-to-end system that was easy to use. Furthermore, we were delighted with the capability of the solution to match to our specific business processes and enhance our customer experience"
VIKAS KAPOOR
ASSOCIATE DIRECTOR-IT INFRASTRUCTURE, JABONG
Ameyo empowered Awash Bank with an end-to-end system
Ameyo empowered us with an end-to-end system that was easy to use. Furthermore, we were delighted with the capability of the solution to match to our specific business processes and enhance our customer experience
Yohannes Tsegaye
Director, Customer Experience Directorate | Awash Bank
Ameyo is a feature-rich solution with several integration capabilities
We have been using Ameyo to handle our calling operations and the journey has been really good so far. It is a feature-rich solution with several integration capabilities, which truly makes Ameyo our first-ever choice in contact center solutions space. What further aligns Ameyo with us is our shared vision of expanding in the Middle East region and I am sure Ameyo will help HalaSat in the mission.
AlHashem
Contact Center Manager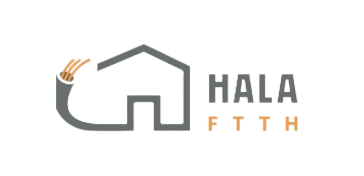 We are really pleased to use Ameyo's service, especially the salient feature of VoiceBot
We are really pleased to use Ameyo's service, especially the salient feature of VoiceBot which is enabling Human Line Conversation. Our customers interact with Ameyo's VoiceBot by perceiving it as a Liveperson, so they respond in a similar way. Moreover, we can able to achieve a 40% cost saving on operational costs due to automated calls.
Thanks a lot for the Wonderful Product.
Special Thanks to the team for patiently handling our request & delivering beyond expectations.
Kumar Konar
Collection Head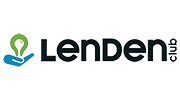 Ameyo helped Gulf African Bank make their business more efficient and profitable by offering them unique solution
At GAB we have had the pleasure to use the system for about 2 years now. Overall, it has been able to meet the desired expectations that we had as well as improved our quality of service.
Phidelis Mwarenge
Contact Center Team Leader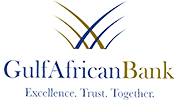 Metro Edge Technologies increases its productivity by 60%
Ameyo's Remote Contact Center Solution has helped us increase our productivity by 60%. It is a very effective solution that helps our agents
Kingsley Bennett
CEO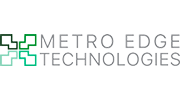 Khan Bank chooses Ameyo because of its highly efficient, flexible, and secure solution
The implementation scale was huge with lot of complexity. It was a major task for us to comply with security requirements and other business requirements. The project team worked effortlessly, satisfying all the requirements.
Bilegt Tumurkhuyag
CX Senior Specialist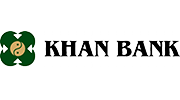 <
>
The Ameyo Advantage
Leader in Customer Experience & Contact Center Solutions
Honorable Mention in Gartner Magic Quadrant for 3 Years
Awarded Frost & Sullivan Asia Pacific CCI Leadership Award
Deloitte Technology Fast 500 ASIA PACIFIC, 2014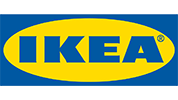 ---
Take your Customer Experience to the Next level with
Ameyo's Customer Engagement Platform