ACD (Automatic Call Distributor) System
Route calls to best-suited agents for faster resolution with flexible and robust Ameyo's ACD software
Trusted by 7100+ Brands across 60+ Countries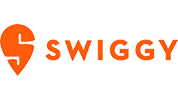 What is an Automatic Call Distributor (ACD)?
ACD, commonly known as Automatic Call Distributor, is a telephony software that receives the calls and routes them to the best available agent, team, or IVR, based on predefined routing rules. The ACD system utilizes a rule-based routing strategy based on instructions that dictate how inbound calls are handled and directed.

With skill-based and intelligent routing, ACD software helps the inbound call center avoid common mistakes and follow a logical path to be more productive. It streamlines communication, preventing the overloading of call systems and ensuring that callers don't wind up in a permanent loop or queue too long, improving their overall experience.

For seamless call handling, ACD routes the call to an agent-based on business hours, call traffic, customer's past interactions, behavioral transactions, and customer preference, ensuring that each caller gets a unique experience.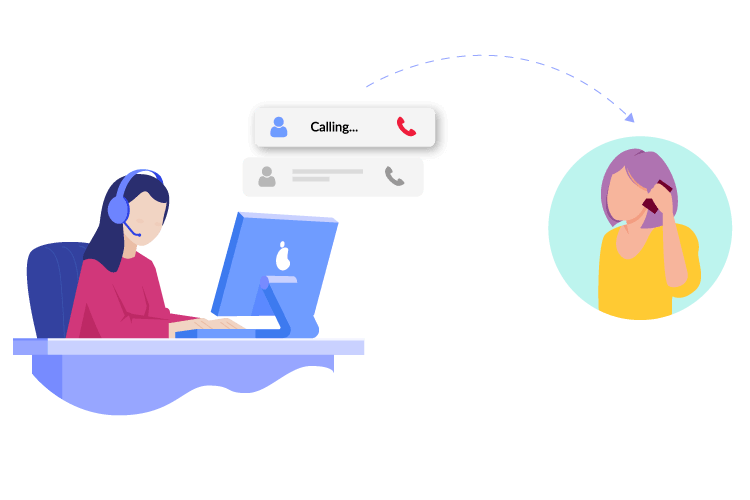 Sure Shot Benefits of Automatic Call Distributor

Increase Team Efficiency
With an automatic call distribution system, you can route each inbound call to the right agent by configuring the routing algorithm. You can utilize a range of algorithms to connect calls to the most suited agents for the customer query. Meet callers' expectations by delivering an instant solution to their problems and increase FCR effortlessly.

Immediate Response to Callers
Deliver personalized customer experience based on customer's preferences, past interactions, and IVR selections. Call Center ACD can transfer high-value customers to the most skilled agents to ensure that all your HNI customers are delivered with a personalized customer experience. Rapid response to priority callers helps your team resolve the issues faster.

Flawless Routing of Calls
Route the calls flawlessly from one campaign to another with the complete context using defined campaign level routing rules. When the caller lands in the wrong campaign, the agents can seamlessly transfer the call to the relevant department along with the call history, notes, and dispositions, to preserve the context and deliver an instant solution with phone routing software.

Resource Optimization
With an efficient routing algorithm, the agents can use their expertise to solve a caller's problems rather than indulging in activities outside their scope. This will further reduce the average handling time as each agent will use their skills to resolve queries they are trained for.

Reduced Call Center Costs
Responding fast to a call by transferring it to the most appropriate agent will improve the first call resolution rate with automated call routing system. The customer can get his query resolved without transferring him to other agents or departments. This will reduce the time taken to answer a call and reduce the call center's cost-per-call.
ACD Features To Power Your Customer Service Experience

Call Monitoring & Reporting
To gain insights into campaigns' performance, supervisors get a comprehensive ACD Call Report, which helps them define routing logic based on historical and real-time data. Additionally, the supervisors can also keep track of team performance and score agents based on key metrics like language proficiency, average handling time, query resolution, etc. and define routing parameters.

Connect Via Multiple Locations
DNIS (Dialed Number Identification Service) auto-detects the caller's location and automates call routing prior to any caller or agent interaction. No matter if your agents are working from an office or remote location, ACD will route the caller to the nearest agent with its smart location detection technique, thus exceeding customer expectations and increasing team productivity.

Queue Position Announcement
During peak call volumes, allow your users to get notified about their queue position and expected wait time until the next available agent will assist them. Call routing software Let the caller request for a callback when the agent becomes available or allows them to hold their position without having to stay on the phone using virtual queueing (VQ) technology.
Want to explore more about
Ameyo's Voice Solution?
How does an ACD work?
Automatic Call Distributor (ACD) distributes the calls to the right agents based on predefined parameters to help the caller reach the best-suited agent, ensuring that the customer's query is resolved instantly. The most suitable agent takes the call and resolves the issue.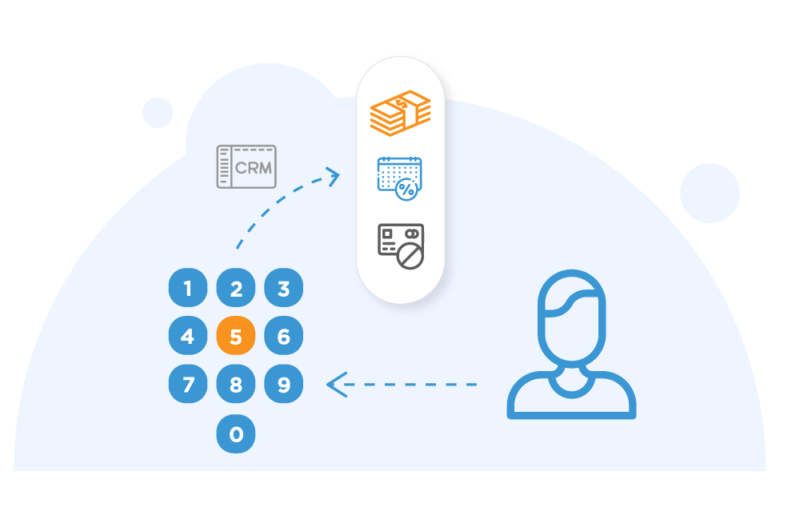 Step 1
Caller information and identification
The first step of ACD is asking the caller's purpose and the information or identification through an IVR. Companies can use Caller ID systems to determine the customer's native language and location.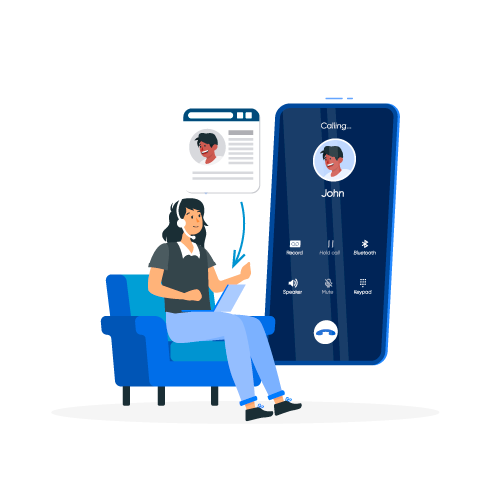 Step 2
Call Queueing
The next step is arranging the call queue and sort the callers into a waiting list as per agents' availability and suitability. Using the routing algorithm, the ACD will consider the traffic volume, time of the day, queue wait times, and the department on the receiving end of the call. ACD determines queue order based on several factors such as status, waiting time, query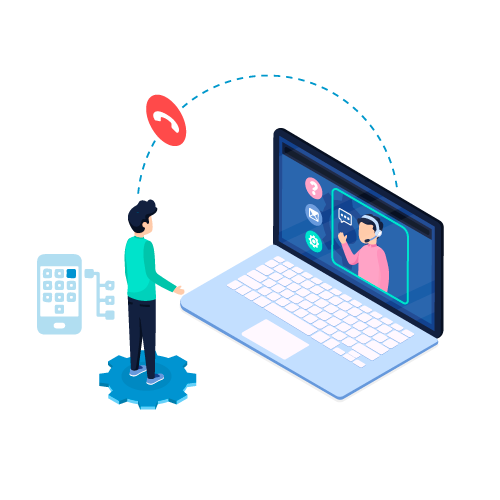 Step 3
Call Distribution
Call centers allow the ACD to distribute the caller to an agent that's best equipped to handle their concern with the information gathered in the previous steps. Popular distribution methods include: fixed order distribution, simultaneous distribution, time-based routing, and agent talk time
Choose From Various Types of ACD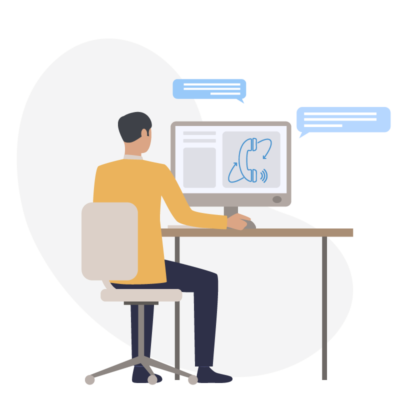 Flexible ACD Call Routing Algorithms
Make Automatic Call Distributor direct software your own by getting the complete freedom to decide how and whom you want to route and where with ACD call routing system. A powerful node flow designer to back it up – Ameyo Call Center Solution offers extreme flexibility when defining the call routing algorithms. You can decide the best routing mechanism based on CRM data, IVR selection, business hours, and agent skills to optimize each caller's experience.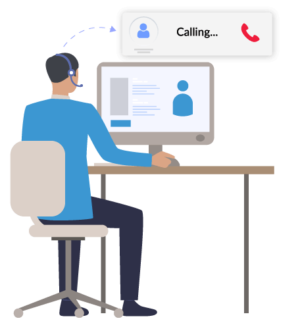 Customer Persona-based Routing
Do not keep your VIP customers waiting for long in the queue. Shorten the IVR playback along with call routing them to the appropriate agent faster. Provide them with a hotline to get connected to the agent in minimum time directly. Similarly, you can also prioritize within these customers to ensure that the high net worth customers are attended to first in case of high call volume with Automatic Call Distributor.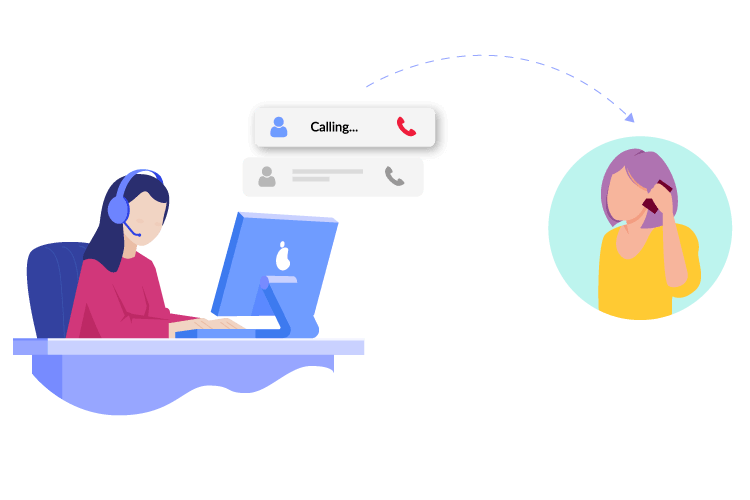 Behavioral or Transaction-based Call Routing
Intelligently route the customers with Automatic Call Distributor software, based on their recent transactions or behavioral history. The customer who has recently made a purchase will be played a different IVR and will be routed to a different queue compared to someone who has not purchased it recently. In the case of the latter, you can play some product offers.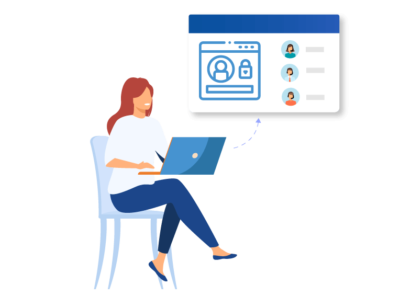 Preferred Agent Routing
ACD Route the customers to the same agent they talked to within the configurable time period with call routing algorithms. If an agent was connected with a customer, and she/he calls again within the configurable time, the preference will be given to route the customer to the same agent they talked to earlier. The agent will already be well-informed about the issue and take less time to resolve it.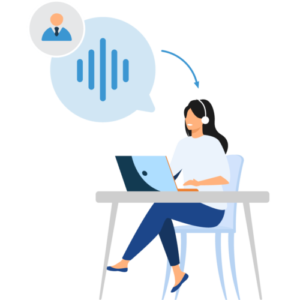 Emergency Call Routing
In case of critical issues, throw the call to all and any available agent irrespective of their skill or transaction/behavior of the customer. This is incredibly helpful in situations when you cannot afford to make the customer wait or when any delay can have significant consequences, like in the case of the healthcare sector with Automatic Call Distributor.
See how BankBazaar reduced their customer handling time by 50%
Ameyo's ACD Solution for Call Centers

Industry Leading Voice Solutions
Ameyo is the industry leader for its voice solutions. With solutions compatible for small businesses to large enterprises, Ameyo is a renowned name in the marketplace.

Powered-up with Advanced Features
Ameyo's ACD is backed up with advanced features such as smart IVR, call recording, live call tracking, and business-specific rule configuration.

Consistent Trackability
Get resilient call tracking and specific call reports and metrics analytics. Ameyo Automatic call Distribution enables you to track all your call-related important metrics consistently.
Ameyo empowered Awash Bank with an end-to-end system
Ameyo empowered us with an end-to-end system that was easy to use. Furthermore, we were delighted with the capability of the solution to match to our specific business processes and enhance our customer experience
Yohannes Tsegaye
Director, Customer Experience Directorate | Awash Bank
Ameyo is a feature-rich solution with several integration capabilities
We have been using Ameyo to handle our calling operations and the journey has been really good so far. It is a feature-rich solution with several integration capabilities, which truly makes Ameyo our first-ever choice in contact center solutions space. What further aligns Ameyo with us is our shared vision of expanding in the Middle East region and I am sure Ameyo will help HalaSat in the mission.
AlHashem
Contact Center Manager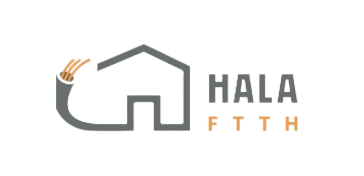 We are really pleased to use Ameyo's service, especially the salient feature of VoiceBot
We are really pleased to use Ameyo's service, especially the salient feature of VoiceBot which is enabling Human Line Conversation. Our customers interact with Ameyo's VoiceBot by perceiving it as a Liveperson, so they respond in a similar way. Moreover, we can able to achieve a 40% cost saving on operational costs due to automated calls.
Thanks a lot for the Wonderful Product.
Special Thanks to the team for patiently handling our request & delivering beyond expectations.
Kumar Konar
Collection Head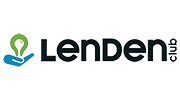 Ameyo helped Gulf African Bank make their business more efficient and profitable by offering them unique solution
At GAB we have had the pleasure to use the system for about 2 years now. Overall, it has been able to meet the desired expectations that we had as well as improved our quality of service.
Phidelis Mwarenge
Contact Center Team Leader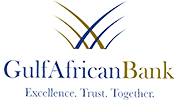 Metro Edge Technologies increases its productivity by 60%
Ameyo's Remote Contact Center Solution has helped us increase our productivity by 60%. It is a very effective solution that helps our agents
Kingsley Bennett
CEO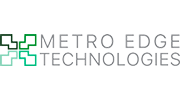 Khan Bank chooses Ameyo because of its highly efficient, flexible, and secure solution
The implementation scale was huge with lot of complexity. It was a major task for us to comply with security requirements and other business requirements. The project team worked effortlessly, satisfying all the requirements.
Bilegt Tumurkhuyag
CX Senior Specialist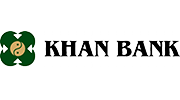 <
>




Sankar Rao A.
Director - Products
Ameyo software is being used as a CTI for Ola customer and partner support. The software has met the expectation of Ola and we were able to extend it to meet Ola's unique requirements.





Shivam M.
Sr Network Engineer
Our connectivity increased with retry time and campaign settings.Working with AMEYO has a great experience mostly in terms of Customer support on any issues identified. Ameyo is economical. Its flexibility with interating different CRM and it will keep stable.





Ehab M.
Head of Electronic Banking
Easy to use and customize application with excellent support team





Mitesh S.
System Support Engineer
I like this software because of the capability to handle large numbers of call flows. I like the efficiency of this software like how it works and gave us the option to supervise the agents activity on a real time basis and the proper reports which helps alot to conclude many things.
The Ameyo Advantage
Leader in Customer Experience & Contact Center Solutions
Honorable Mention in Gartner Magic Quadrant for 3 Years
Awarded Frost & Sullivan Asia Pacific CCI Leadership Award
Deloitte Technology Fast 500 ASIA PACIFIC, 2014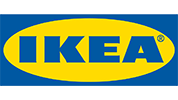 ---
Take your Customer Experience to the Next level with
Ameyo's Customer Engagement Platform
Frequently Asked Questions