Cloud Call Center Software
Get Ameyo's Enterprise Grade Cloud Call Center Software with Minimal Setup Time, Enterprise-grade Security, Flexible Deployment options and No IT overheads!
What is a Cloud Call Center Software?
A cloud call center software is hosted over the internet which takes minimum time to deploy and involves minimal upfront capital. Businesses use Cloud contact center solutions for flexibility and to reduce hardware setup overheads, IT management and to ensure uninterrupted customer service through a variety of voice and digital channels.
Ameyo's Solution For Cloud Call Center
Choose Your Deployment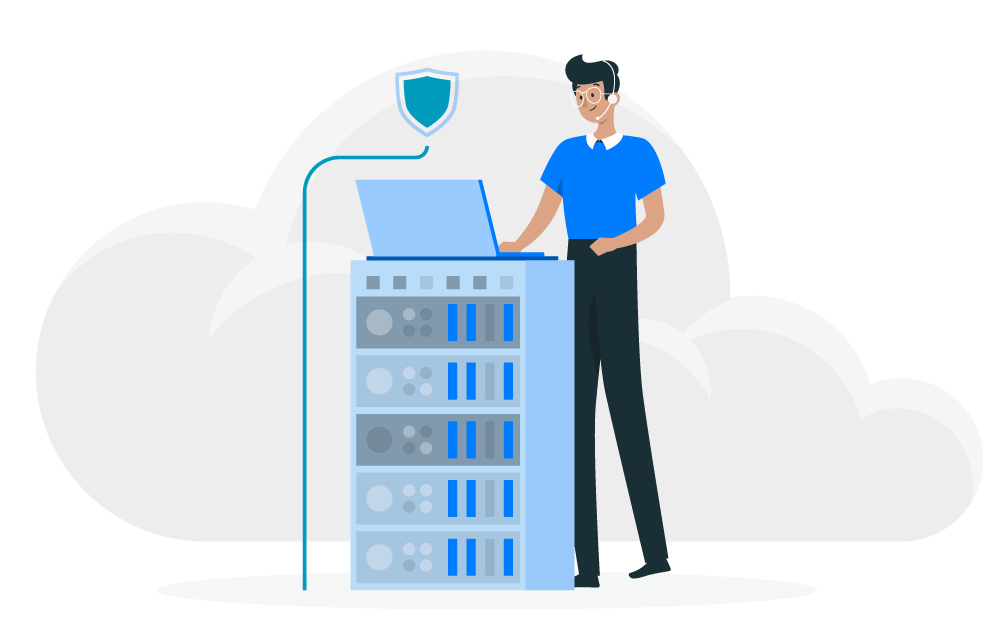 Private Cloud
Create Dedicated Instances
Move your contact center operations to Private Cloud, make your dedicated instances and witness great flexibility and scalability. Ameyo's enterprise-ready cloud call center software is inherently reliable, scalable and secure. Thus, giving it an edge over other cloud contact center providers The cloud architecture is so designed to help you stay agile and manage your contact center with a single click.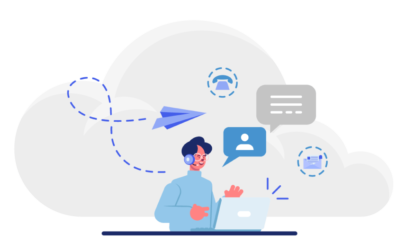 Public Cloud
Cost-Effective Solution
Cloud based call center software or call center SAAS utilizes advanced cloud call center technology. It allows near-unlimited scalability and lets you scale up or down your cloud capacity with immense ease. Deliver uninterrupted customer service with high-end security with no involvement of IT teams.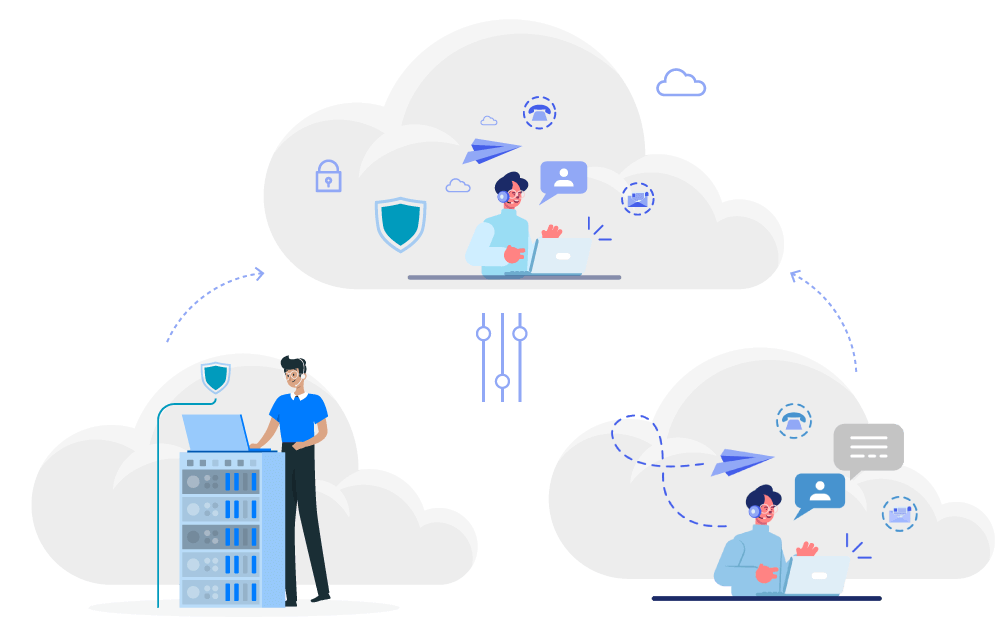 Hybrid Cloud
The Best of Both Clouds
Hybrid Cloud call center software allows you to take complete advantage of Ameyo's innovative and robust multi-tenant public cloud call center solution while adhering to enterprise-grade security and IT requirements through the privately hosted call center solutions.
Why do you need a Cloud Contact Center?

Cost Optimization
Start your operations with minimal investment on Call Center technology infrastructure

Faster Time to Market
Go live with your call center within hours as setup installation is already taken care of

Flexible Agent Login
Have a flexible cloud call center where Agents login from any location

Zero-waiting Time
Bring down the waiting time for customers with a streamlined distribution process

Highly Scalable Operations
Easily increase or decrease your Call center agents as per your business requirements

Outsource Infrastructure Maintenance
No more headaches of managing & maintaining your call center infrastructure

Streamline Customer Service
Move over from limited PBX capabilities & support issues and Enjoy quality interactions on Cloud – The Future
Automate Routine Customer Inquiries
Guide the customers to their desired destination with automated routing options
Looking for Cloud Deployment of your choice?
Cloud Call Center Software Comparison
Ameyo Cloud Contact Center Benefits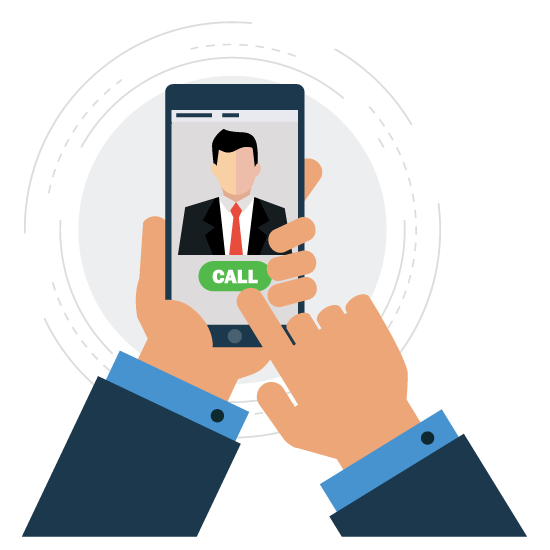 Serve Customer Through Voice Calls
Do away with contact center saas or traditional cloud-based call center phone systems to empower your inbound and outbound call center operations with unmatched call quality, intelligent routing, and advanced voice features. Witness a dramatically improved CSAT with Ameyo Cloud Call Center Software.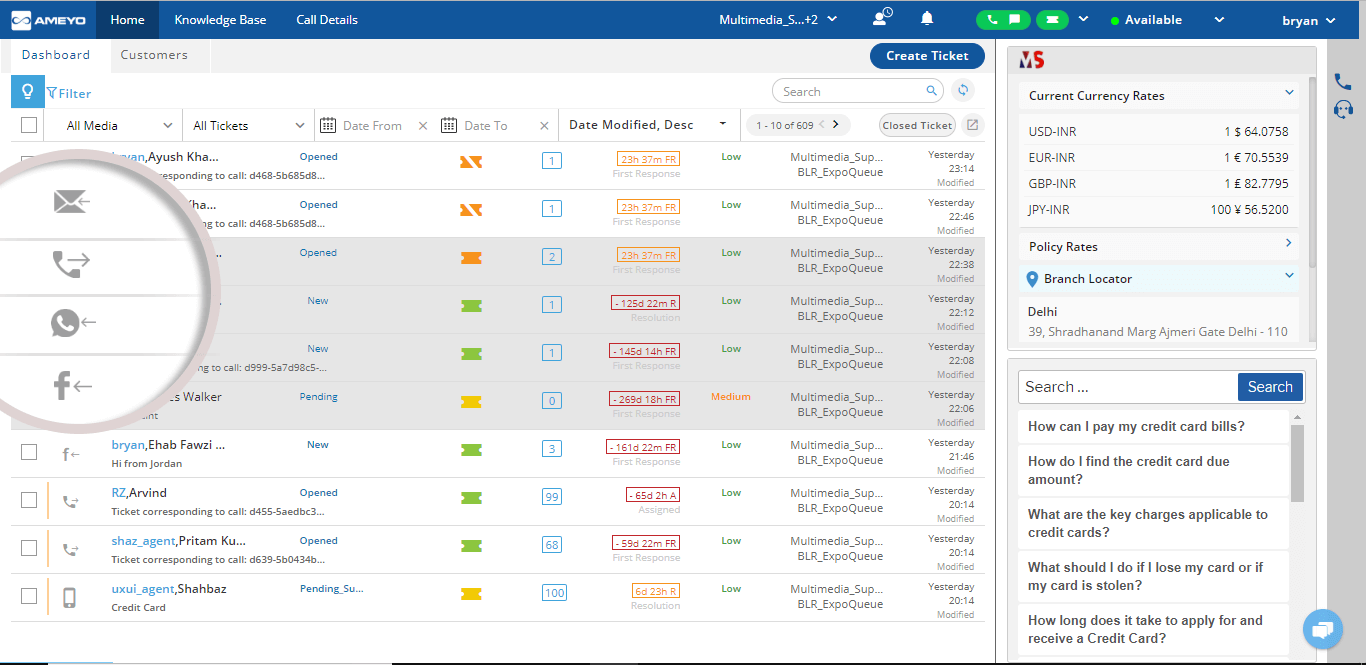 Customer Preferred Digital Channels
Enable hassle-free customer support with digital channels- Email, SMS, WhatsApp, Facebook, Twitter, Instagram, WebChat, and In-App Mobile Chat. Provide seamless customer service across customer-preferred digital channels with Ameyo's cloud-based call center solutions.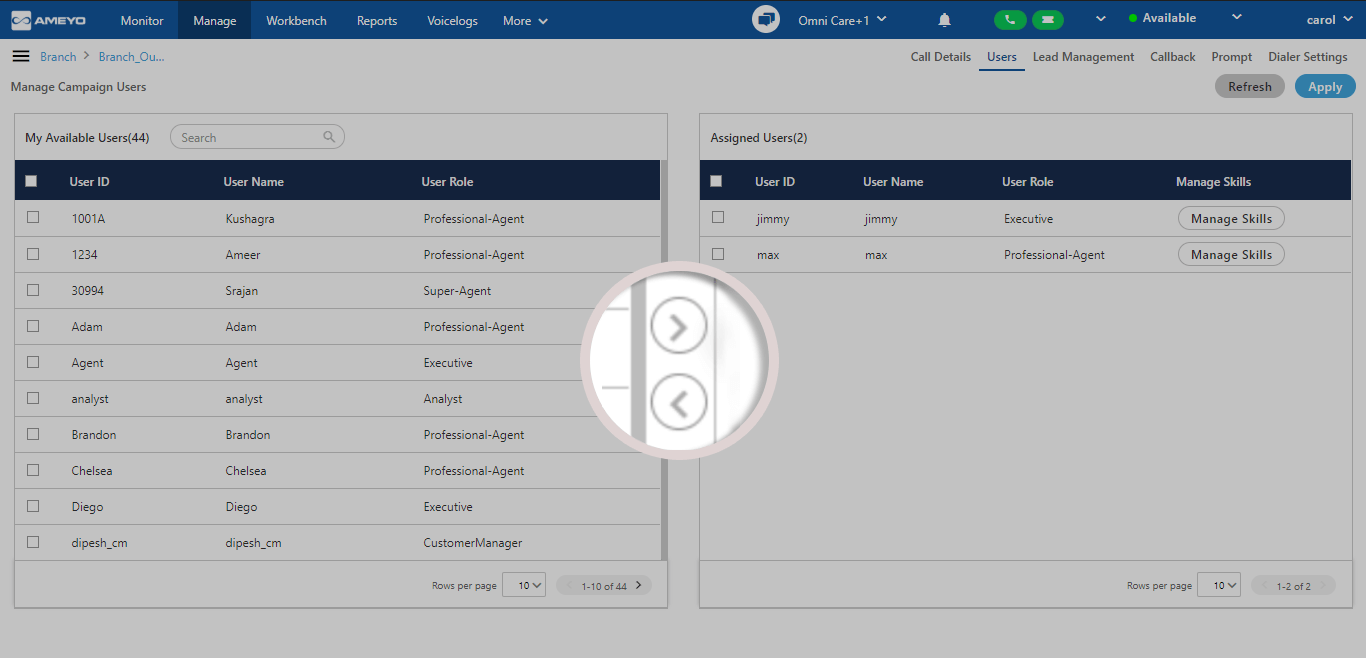 Real-Time User Management
Manage your agents in a single click with Ameyo's Cloud Call Centre Software. Transfer agents from one queue to another, in real-time. Track uninterrupted performance even while shifting agents to different queues.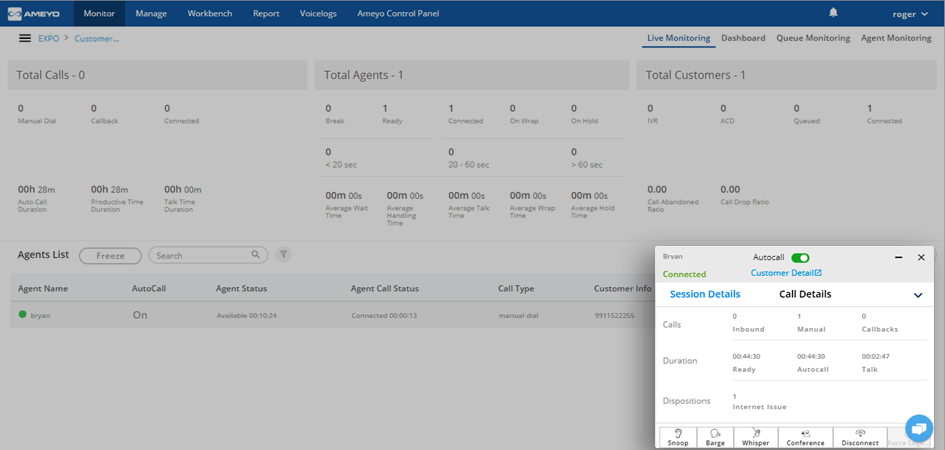 Real-Time Monitoring
Empower real-time monitoring and supervision and keep track of every call and every agent. Ameyo saas contact center solutions offer unremitting monitoring and analytics capabilities with its cloud call center solutions.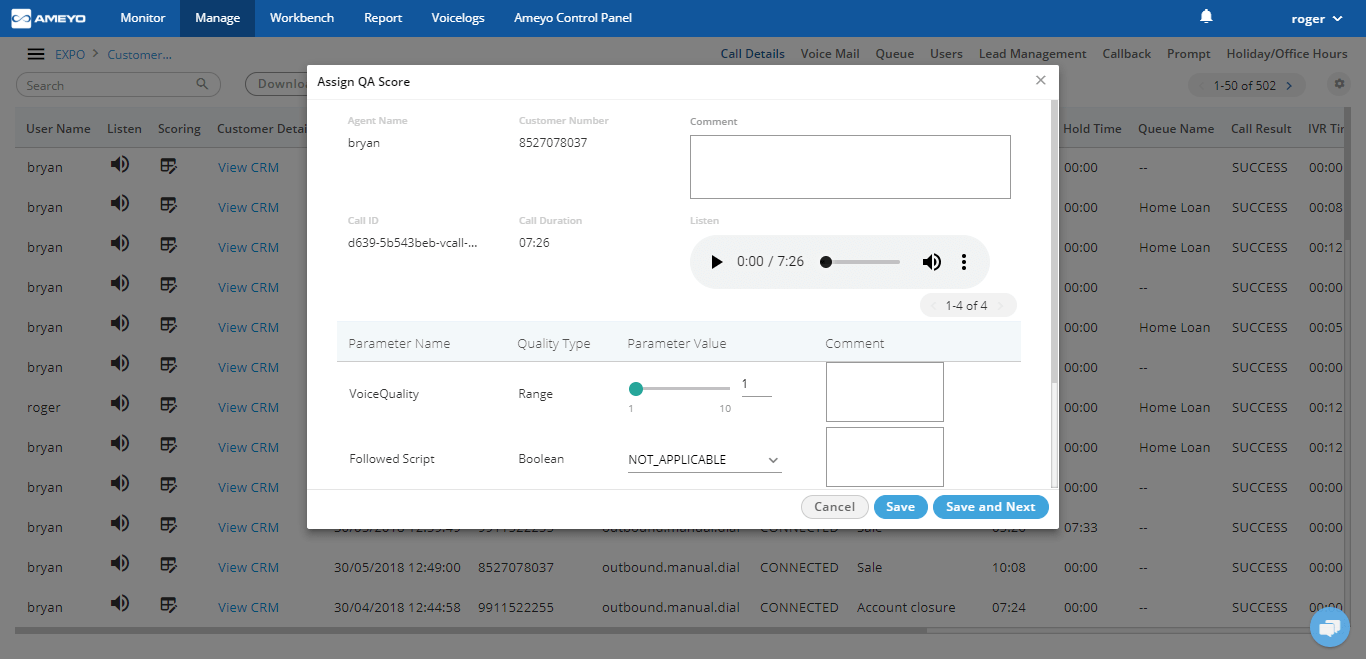 Call Recording
Record your calls, store them in the Voice Logger, and analyze the call data to deliver an enhanced customer experience. Ameyo Voice Logger is a compliant cloud call recording solution that stores customer interactions per the standard regulations.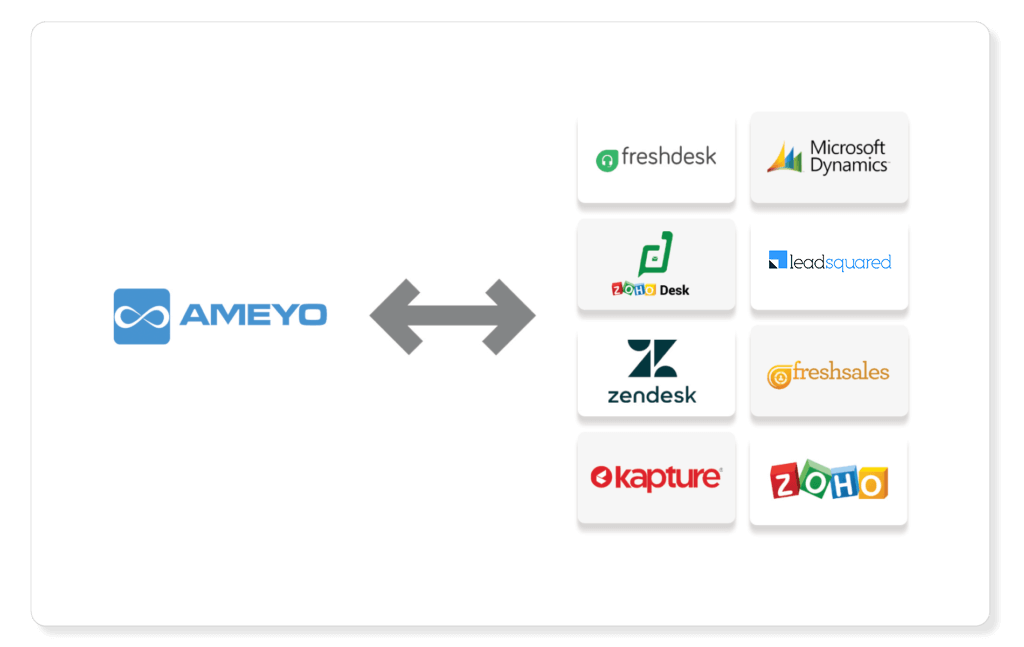 Enterprise CRM Integration
Power-up your call and quality management with Ameyo cloud  Call Center Software integrated with enterprise-grade CRMs. Ensure effective call quality with CTI popup appearing on screen with necessary customer information.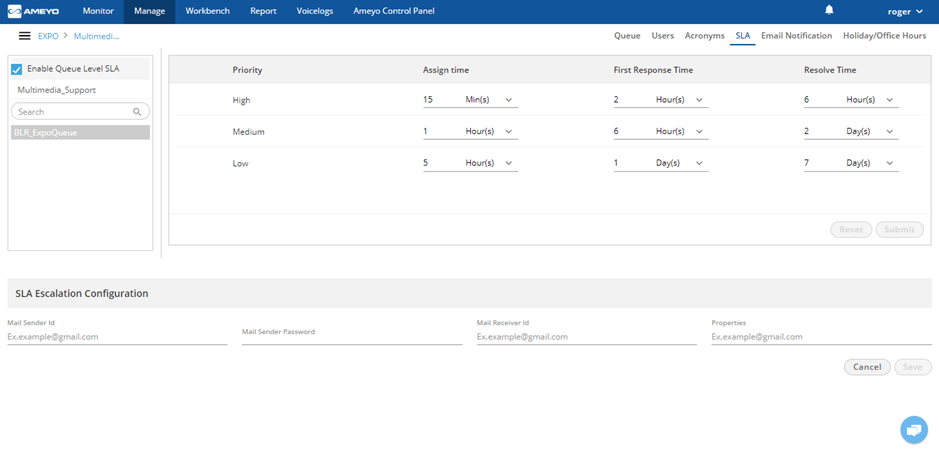 Workflow Automation
Ensure improved agent productivity with workflow automation. Define your business-specific rules to save measurable time for your agents. Businesses choose Ameyo cloud contact center solutions over other cloud contact centre solutions to improve their overall efficiency.
Ready to build your Cloud Contact Center?
Frequently Asked Questions