Inbound Call Center Software
Preferred inbound call center solution that delivers a great IVR and intelligent Call Center routing experience to increase First Contact Resolution Rate
Get Started with your own Inbound Call Center Software

Unified Agent Desktop
Enable agents to access all customer data and related interaction history in unified agent desktop

Click-to-Call
Eliminate the need to manually dial a number with click-to-call functionality

Self-Service IVR
Help customers with an interactive IVR to solve all first-level queries without involving your agents

Number Masking
Get complete call of data abstraction with masked numbers in the agents dashboards to protect customer's privacy

DTMF Masking
Mask the dial tone multi frequency to ensure maximum privacy for customer's sensitive data

Call Back Management
Schedule call back or take follow up on the calls for a specific time or date mentioned by the customers

Team Collaboration
Provide on-call assistance to agents with team collaboration features like internal chat, call transfer, and call confer features

Agent Call Scoring
Analyze call quality and score each call on the basis of different scoring parameters to enhance the call quality

Queue Management
Move agents from one queue to another, depending upon the high call volume to best use the agents capabilities
Trusted by 2000+ Brands across 60+ Countries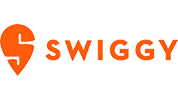 Looking for a Complete Call Center Software?
Why do you need Inbound Call Center Software?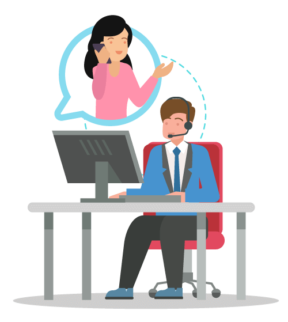 Route Customer Queries to the Best Available Agent
Provide a superior customer experience by routing your customers to the right agents. Achieve a higher level of First Call Resolution (FCR) and increased CSAT with intelligent routing algorithms like preferred agent routing (Sticky Agent Routing), Skill-based routing (Route based on an Agents Skill parameters), and customer persona-based routing (Route dynamically based on CRM input).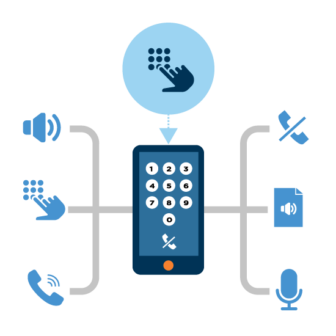 Help Anxious Customers with an Interactive IVR
Help customers with personalized voice prompt as answers to most of their queries with a self-service IVR, without the need to involve your agents. Choose from a Simple IVR, Multi-level IVR, and even a Dynamic IVR, so you can customize your workflow as per your business. Few highlights being, office hours configuration, custom welcome prompts, queue management, prioritized routing, dynamic IVR.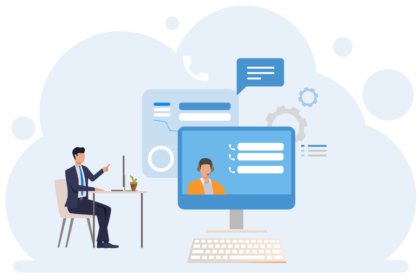 Empower Agents to Deliver a Personalized Contact Center Experience
Ameyo's inbound call center software solution provides a unified agent desktop, a cross channel view, CTI & CRM view, enabling your Agents to have contextual inbound interactions. As agents have access to customer information like previous interaction history, contact information, it enables them to understand the customer context and have smart conversations with customers.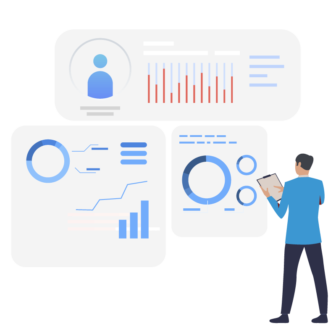 Measure and Scale your Inbound Call Center Operations
Monitor real-time productivity of inbound Agents with built-in real-time channel monitoring via Voice & Chat. The managers or supervisors can check the Agent efficiency in real-time by snooping, barging, whispering, and conferring the live call and chat channels. Additionally, get 18 reports on various business and operations KPIs at your desired frequency.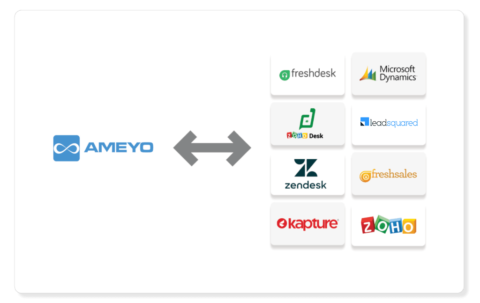 Enhance Conversations by Integrating with Leading Applications
Integrate your inbound contact center software CRM with leading applications like Zendesk, Freshdesk Mint, LeadSquared, Zoho, MSD, Kapture, and Freshsales. CRM integration enables you to deliver consistent support while improving agent productivity and making real-time decisions more insightful.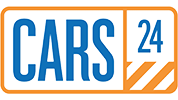 CUSTOMER SUCCESS STORY
See how Cars24 improved their Lead Conversion while significantly reducing the overall TAT
Frequently Asked Questions