Customer Support Ticketing Software
Omnichannel ticket management system that promises exceptional customer support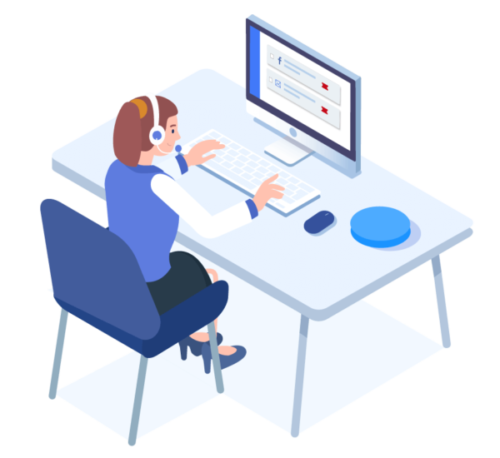 Ameyo Fusion CX
Redefining Customer Support
Ameyo Fusion CX is a modern customer support ticketing system that allows businesses to streamline their customer interactions. This ticketing system helps you auto-create tickets for every customer query coming from any interaction channel- voice or digital channels. Backed-up with intelligent ticket routing, Fusion CX also prioritizes the tickets and ensures that no SLA breach happens. Its AI-based sentiment analysis capability lets you understand your customers' intent, serve them better with a contextual conversation, and improve your overall CSAT rate.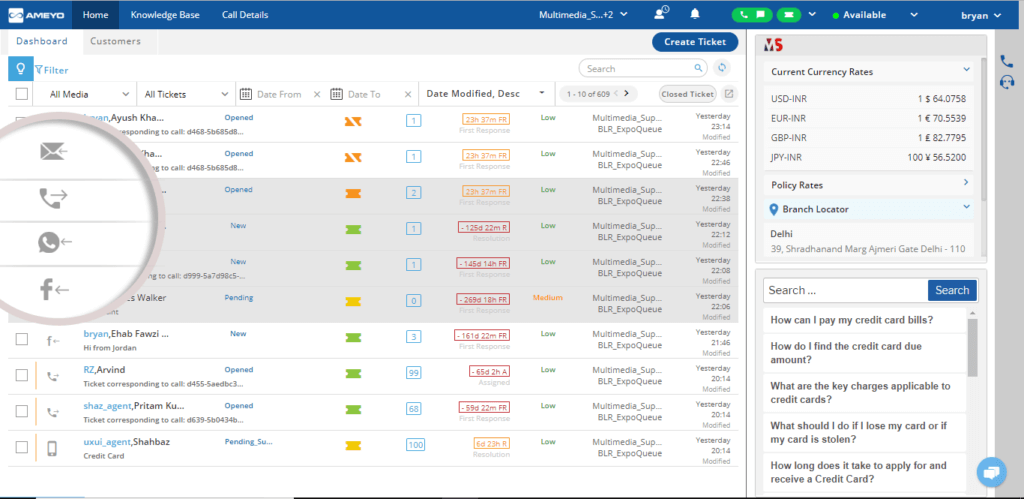 Omnichannel Helpdesk System
Create Tickets via Multiple Channels
Fusion CX is an omnichannel ticket management system that enables you to handle customer queries from multiple channels. Ameyo helpdesk customer support ticketing system lets you create tickets for queries coming from Voice Call, Email, SMs, WebChat, In-App Mobile Chat, Social Media- Facebook, Twitter, Instagram, Popular Messaging Platforms- WhatsApp, Viber, and Line. These multichannel queries can be handled on a single interface.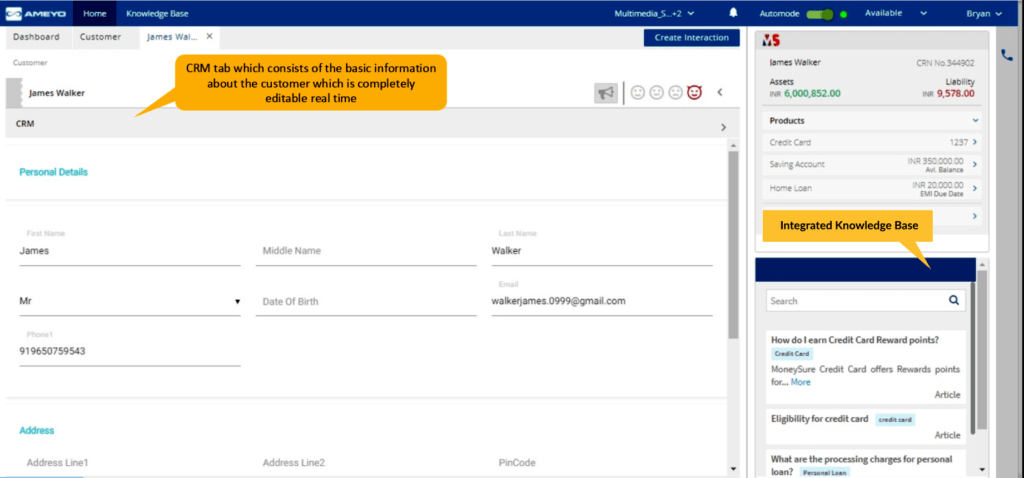 Unified Agent Desktop
One Screen for All Back Office Activities
Enable your agents to resolve customer queries faster and save their time with Unified Agent Desktop. It allows your agents to access all support tickets, customer insights, and contextual interaction history of customers on a single interface. With no need to switch between different screens, agents can serve customers more efficiently while saving their time.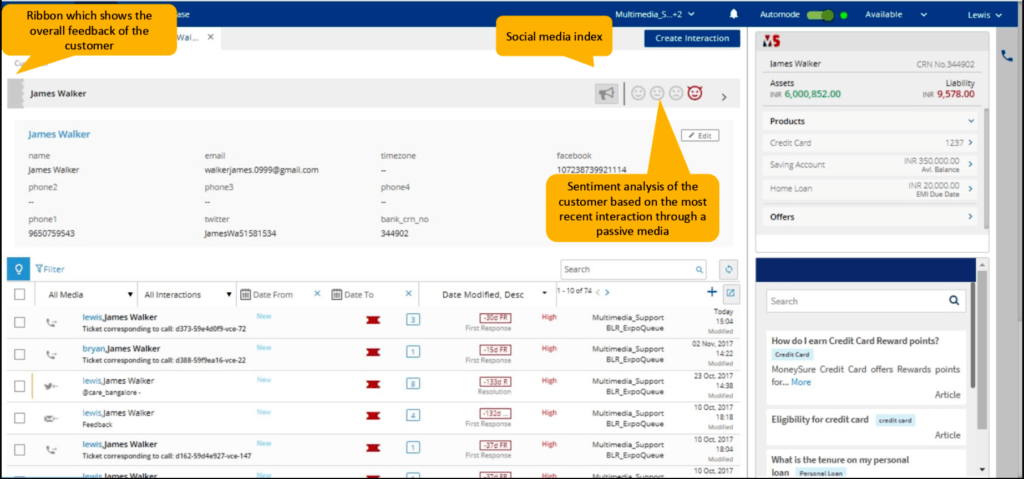 AI-Powered Customer Insights
Easily Read Your Customer Mood
Witness a dramatic improvement in CSAT rate by understanding your customers' intent. Ameyo Fusion CX is backed-up with AI-based sentiment analysis that enables your agents to deliver a personalized customer experience. It lets you analyze your customers' emotions and auto prioritize the tickets to ensure quicker resolution of more important and urgent tickets.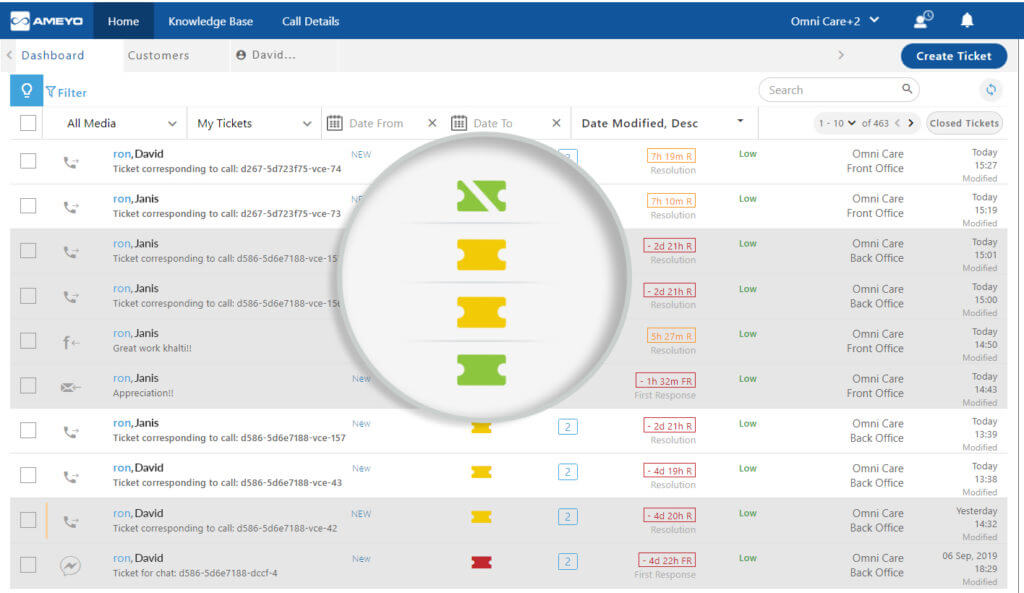 Ticket Prioritization
Automatically Assign and Prioritize Tickets
Make your agents' life easier with workflow automation. Define your business-specific rules to automate your customer support process. Ameyo Fusion CX lets you create routing rules to automatically assign tickets to agents, based on their level of expertise and skill set. You can also prioritize tickets based on their importance and urgency.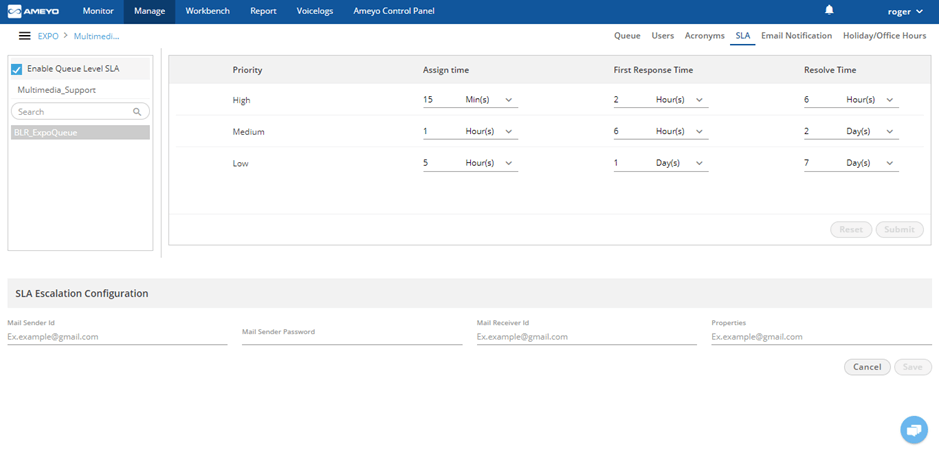 Manage SLAs with Workflow Automation
No More Support SLA Breaches
Ameyo Fusion CX enables you to standardize your customer support process through defining service level agreements. It lets you set SLA policies with a predefined time window within which agents need to respond and resolve tickets. You can also automatically send escalation notification to the manager or supervisor to notify them of a possible SLA breach along with informing the customer of a possible delay.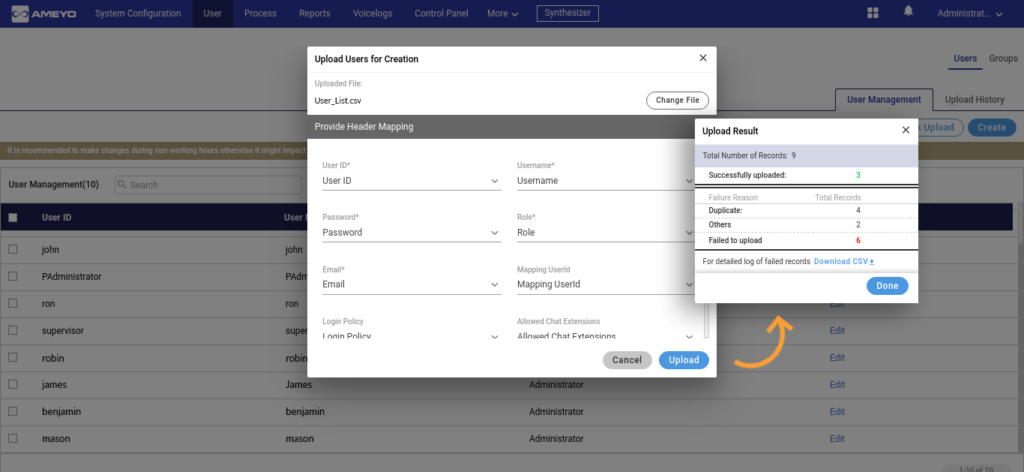 Bulk User Management
No More Manual User Creation
Allow the administrator or your customer support manager to create users in the system and assign campaigns to each user apart from the option of manual user creation by simply uploading the CSV file. The newly created users will receive automated emails for changing passwords as per their will.
Customers Who Trust Ameyo's Helpdesk Ticketing System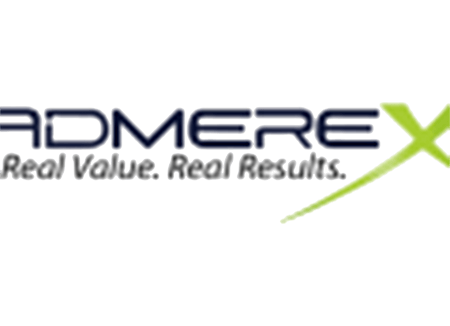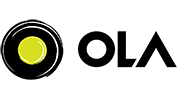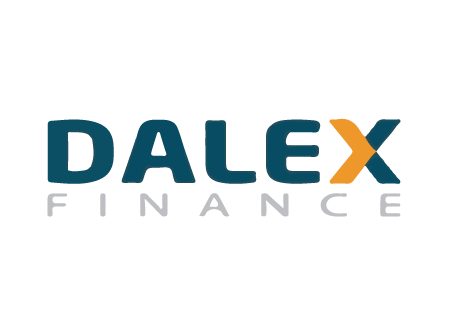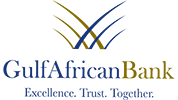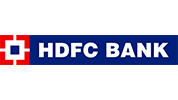 Experience Ameyo's Fusion CX in Action
Frequently Asked Questions
We are really pleased to use Ameyo's service, especially the salient feature of VoiceBot
We are really pleased to use Ameyo's service, especially the salient feature of VoiceBot which is enabling Human Line Conversation. Our customers interact with Ameyo's VoiceBot by perceiving it as a Liveperson, so they respond in a similar way. Moreover, we can able to achieve a 40% cost saving on operational costs due to automated calls.
Thanks a lot for the Wonderful Product.
Special Thanks to the team for patiently handling our request & delivering beyond expectations.
Kumar Konar
Collection Head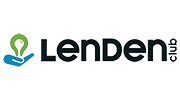 Ameyo helped Gulf African Bank make their business more efficient and profitable by offering them unique solution
At GAB we have had the pleasure to use the system for about 2 years now. Overall, it has been able to meet the desired expectations that we had as well as improved our quality of service.
Phidelis Mwarenge
Contact Center Team Leader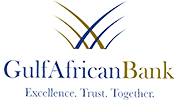 Metro Edge Technologies increases its productivity by 60%
Ameyo's Remote Contact Center Solution has helped us increase our productivity by 60%. It is a very effective solution that helps our agents
Kingsley Bennett
CEO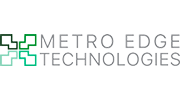 Khan Bank chooses Ameyo because of its highly efficient, flexible, and secure solution
The implementation scale was huge with lot of complexity. It was a major task for us to comply with security requirements and other business requirements. The project team worked effortlessly, satisfying all the requirements.
Bilegt Tumurkhuyag
CX Senior Specialist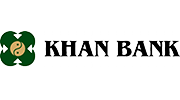 Unitel embarks on a journey of digital transformation with Ameyo
Since deploying Ameyo solution – IVR interactions increased almost 20%, taking from physical and costly agents to self-service. The way we configure the IVR system is very smooth and drag & drop and doesn't involve IT & engineers.
Tulga Otgonbayar
Chief Information Officer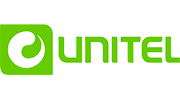 Globiva's overall conversions have gone up by 12-15% using Ameyo's Omnichannel Solution
Globiva's overall conversions have gone up by 12-15% using Ameyo's Omnichannel Solution. It provides tremendous data utilization and configuration capabilities that makes it a choice for premium service providers. We are using this solution for our international as well as domestic processes for its shortest response time and amazing dialer capabilities.
Vikram Singh Nathawat
Director and Co-Founder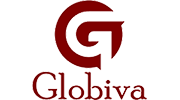 <
>