How to set up a call center?
Embracing the why's and how's of a call center setup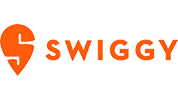 Starting out a call center?
Here's everything you should know!
Globally, 54% of all consumers say that they have higher customer service expectations than they did just one year ago.
With increasing call center business opportunities, small to mid-sized businesses as well as enterprises from distinctive industries are opting out for call center software as one of the major objectives on their success roadmap.
If you've overlooked this miraculous aspect in your long-term business plans and strategies, don't worry, you've landed on the right page!
Let's have a clear picture before we start!
Though the market is flooded with super-smart call center software solutions that can get your in-house call center up and running in minutes, before you bump into 'how to set up a call center', here are some quick questions you need to ask yourself.
Why do businesses need a call center setup?
Call centers are meant to support one or more business objectives so before you go to start a call center, make sure you have a clear understanding of them. Say, your business goal is to increase customer engagement and retention, deploying a call center technology makes an absolute sense.
Steady increase in inbound customer queries?
customer care agents to handle all your calls? If your answer to both of these questions is 'Yes', we recommend you to definitely opt for a call center management software to keep the process smooth and stringently tracked. Your PBX system would probably not be enough to handle this increasing call volume, but a good call center solution certainly is!
Is Customer Service operations getting overwhelming?
Figure out if your business operations reflect an utter need for a call center setup. Well, if you witnessing higher call abandons, poor customer engagement and a broken customer experience, a call center software is needed.
Are you struggling to generate leads for your business?
Many new businesses struggle to generate leads via inbound marketing. Manually reaching out to prospects via calls and emails is not productive. Investing in an outbound call center software is. Outbound call center software have you bulk dial prospects in a personalized manner and improves lead generation significantly.
Use Cases for Call Centers
Telemarketing and Customer Service
Businesses often use a call center for endorsing their products or services via telemarketing or for delivering a consistent customer experience via customer service. Achieving a high customer acquisition and retention rate holds the utmost importance in an emergent business's goal list. Thus, apprising both of these scenarios is important here.
Call Center Software for Telemarketing
Telemarketing or telesales agents need to make calls for sales, appointments, and other marketing purposes in order to endorse their products and services. In case the call volume is increasing, your call center needs to have an IVR (Interactive Voice Response) system and call recording capability incorporated. You may also outsource the process
Telemarketing requires an outbound calling system like 'Predictive Dialer' or 'Auto Dialer' that automatically dials from a list of telephone numbers. This list can be in an excel sheet or a CRM, depending on the data size.
Predictive dialing based call center software increases productive contacts, improves agents' efficiency, and augments sales via robust features, such as CRM integration, call recording, real-time monitoring, and real-time business intelligence.
How to set up a call center for telemarketing
In order to perform to the best of its ability, your call center needs to embrace the right tools. Here's the list.

Call Center Dialer
To automate prospects reach out in bulk, you'll need a resilient phone system (preferably with an auto dialing or predictive dialing functionality to increase call coverage and call connect rates). Now configure the right dialing strategy considering your team size, prospect lists, and your potential for expansion.

Alternative Channels
Single channel reach out strategy is not effective, your contact center software needs to have a multi-channel strategy. It is always better to know your customers' demographics and their favorite channels where they spend most of their time to let them know about your products and services.

Agent Monitoring
To keep a check on your agents' performance and productivity, you need a monitoring feature in your call center software which allows you to record calls and measure the key Agent metrics to measure your agents' productivity. It allows Supervisors to plan better and improve call center Agent productivity.

Lead Management
Structuring which prospects to call, when to call and in which priority is critical for an outbound call center operations. A good CRM enables supervisor to effectively manage leads, dial order, prospect status /disposition , retry order. Lead management is a critical piece that binds a telemarketing call center.
Inbound Call Center for Customer Service
Customer service agents contact customers to follow up on a service issue or to notify customers of new products or offers. In case the call volume is increasing, your call center needs to have IVR (Interactive Voice Response) to save you the time and efforts of your agents. In addition, it may have different routing algorithms (skill-based, persona-based, etc.), call record and monitor capability, DID numbers, and missed call management features.
Ticket status monitoring and agent productivity monitoring are two important aspects of inbound call centers for customer service. Make sure that your chosen call center solution is fitting up with these capabilities.
Setup Your Work from Home Ready Call Center in 48 hours!
How to start a call center for customer service
Much similar to the ones discussed in the telemarketing section, an inbound call center set up should also incorporate some robust tools and technologies. Let's dive in to see how these tools are used for customer service purpose.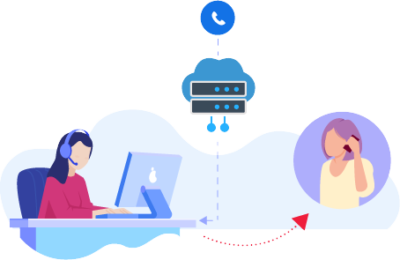 Business Phone System
To start a call center for customer service purpose, a business phone system centered on your requirements for an onsite or a virtual solution. Like for telemarketing, you should consider your team size and internet connection strength before you go ahead. Make sure that your phone solution is scalable, easy to implement, and well-fitted with your desired features.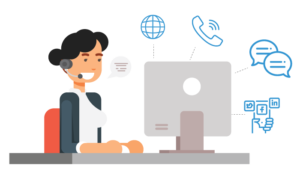 Interaction Channels
You should know your customers and their preferences beforehand. Make sure you are available to serve them on their preferred channels. These channels may include social media platforms, live chat platforms, and of course, voice channels. For this, your contact center software needs to have a multi-channel strategy incorporated.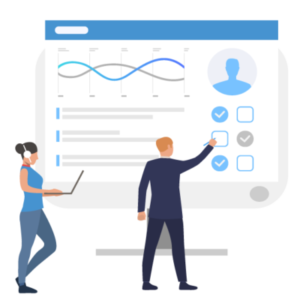 Performance Measurement Software
In order to track your agents' performance, you need recording & monitoring feature in your call center software. This feature will assist you in the precise monitoring of your agents' productivity and deliverability.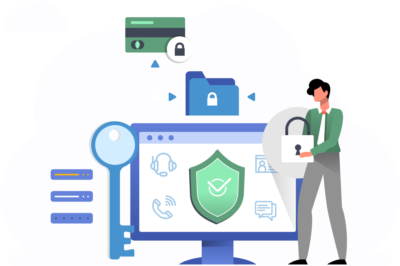 CRM
When you set up a call center, storing your customers' information and other data in a well-structured form is important. To keep your customer service process smooth and in place, you should figure out various factors to choose the best CRM solution for your business.
Select the right software for your business, download the ebook!
Remote Contact Center Software -Learn How to Set Up a Call Center at Home in Hours!
If you are wondering how to set up a work from home call center, Ameyo's remote contact center software can just be the answer! Enable your agents to work remotely by setting up your remote contact center and empower them to handle customer service requests while being away from their work stations. Ameyo's remote call center software offers high-end security with VPN access combined with WebRTC to ensure high conversation quality. With this, you also get comprehensive reports that help you analyze agents' productivity and campaign performance, live monitoring tools, and automation capabilities that enable supervisors to remotely monitor essential business metrics. Check out the remote contact center benefits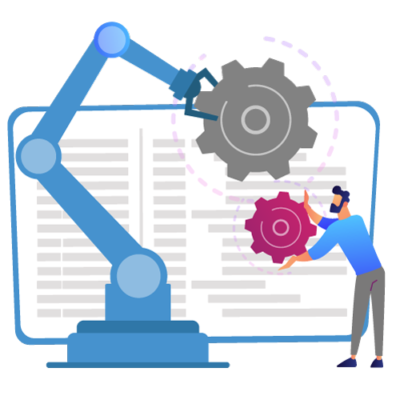 Quick Setup
Remote call center saves time and minimizes the overall complexity. While setting up an on-premise contact center requires configuring hardware and setting up physical work stations, a remote contact center sets up in hours and is absolutely functional.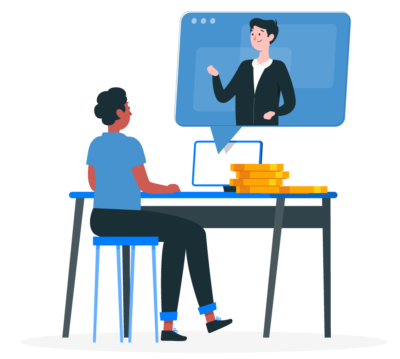 Reduced Cost
Work from home solution makes it easier to run and manage remote call centers with expansive data backup management. It eradicates the need for expensive equipment for network, process, and data management. System upgrade costs are also minimized to a greater extent.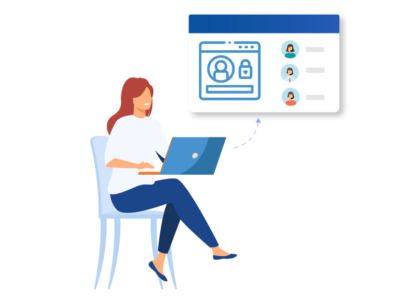 Flexibility
Work from home call center software is suitable for businesses of all sizes. It is highly flexible to match your organizational goals for expansion or scalability. You can add or remove virtual phone numbers and agents as needed.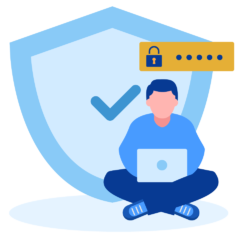 Data Security
Data security is undoubtedly one of the most crucial concerns of all businesses. A virtual call center software comes with robust security features that keep your data safe within the cloud data backup. As remote contact center software providers are solely responsible for reviewing the security protocols, businesses rely more on cloud security.  
Ameyo empowered Awash Bank with an end-to-end system
Ameyo empowered us with an end-to-end system that was easy to use. Furthermore, we were delighted with the capability of the solution to match to our specific business processes and enhance our customer experience
Yohannes Tsegaye
Director, Customer Experience Directorate | Awash Bank
Ameyo is a feature-rich solution with several integration capabilities
We have been using Ameyo to handle our calling operations and the journey has been really good so far. It is a feature-rich solution with several integration capabilities, which truly makes Ameyo our first-ever choice in contact center solutions space. What further aligns Ameyo with us is our shared vision of expanding in the Middle East region and I am sure Ameyo will help HalaSat in the mission.
AlHashem
Contact Center Manager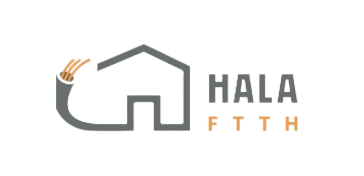 We are really pleased to use Ameyo's service, especially the salient feature of VoiceBot
We are really pleased to use Ameyo's service, especially the salient feature of VoiceBot which is enabling Human Line Conversation. Our customers interact with Ameyo's VoiceBot by perceiving it as a Liveperson, so they respond in a similar way. Moreover, we can able to achieve a 40% cost saving on operational costs due to automated calls.
Thanks a lot for the Wonderful Product.
Special Thanks to the team for patiently handling our request & delivering beyond expectations.
Kumar Konar
Collection Head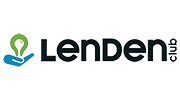 Ameyo helped Gulf African Bank make their business more efficient and profitable by offering them unique solution
At GAB we have had the pleasure to use the system for about 2 years now. Overall, it has been able to meet the desired expectations that we had as well as improved our quality of service.
Phidelis Mwarenge
Contact Center Team Leader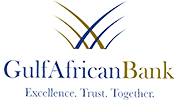 Metro Edge Technologies increases its productivity by 60%
Ameyo's Remote Contact Center Solution has helped us increase our productivity by 60%. It is a very effective solution that helps our agents
Kingsley Bennett
CEO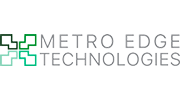 Khan Bank chooses Ameyo because of its highly efficient, flexible, and secure solution
The implementation scale was huge with lot of complexity. It was a major task for us to comply with security requirements and other business requirements. The project team worked effortlessly, satisfying all the requirements.
Bilegt Tumurkhuyag
CX Senior Specialist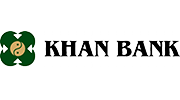 <
>