Get Enterprise Ready Remote Contact Center Software
Upgrade your Legacy Contact Center to Thrive in a Contactless World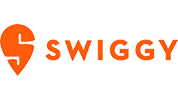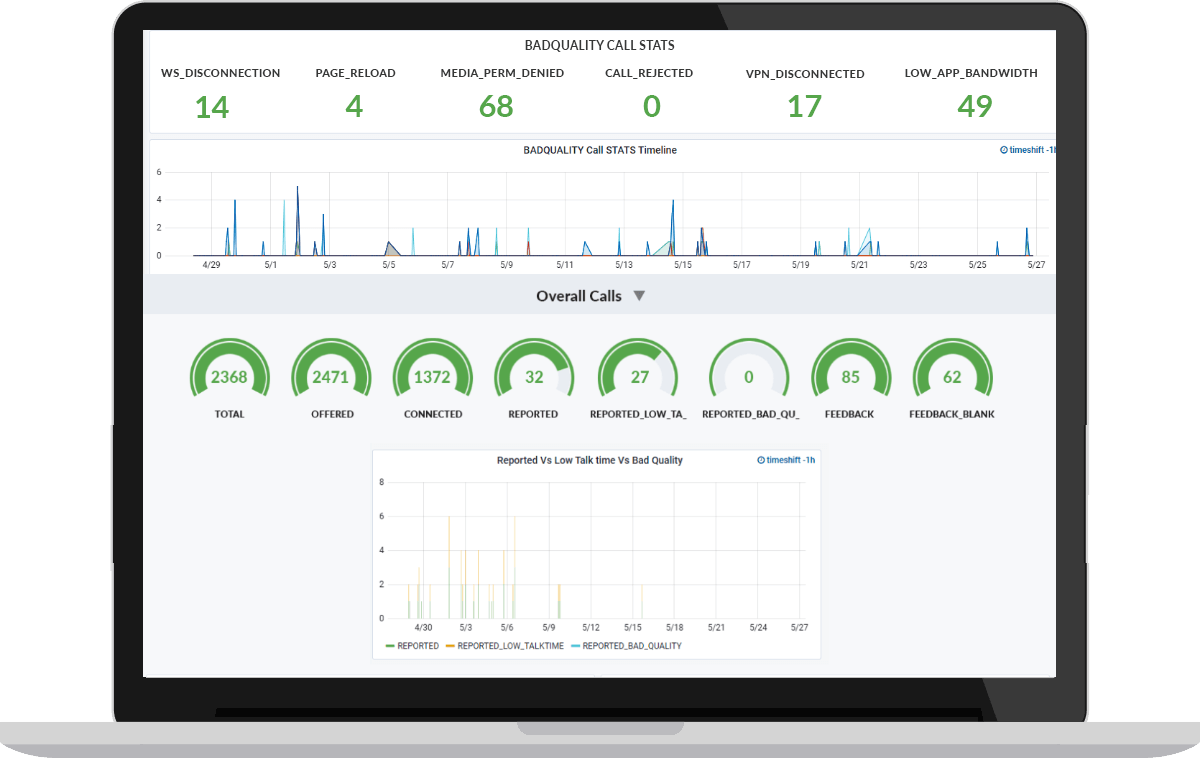 Remote Governance with 360-degree Application Infrastructure Management
Overcome remote IT infrastructure challenges by getting a 360-degree view of all remote systems, devices, and environments with Ameyo's Remote Call Center Software. Get armed with up to 15 monitoring parameters to solve the challenges of operating remotely.
Application Infrastructure Management
Best-in-Class Voice Quality
Secure Remote Work Environment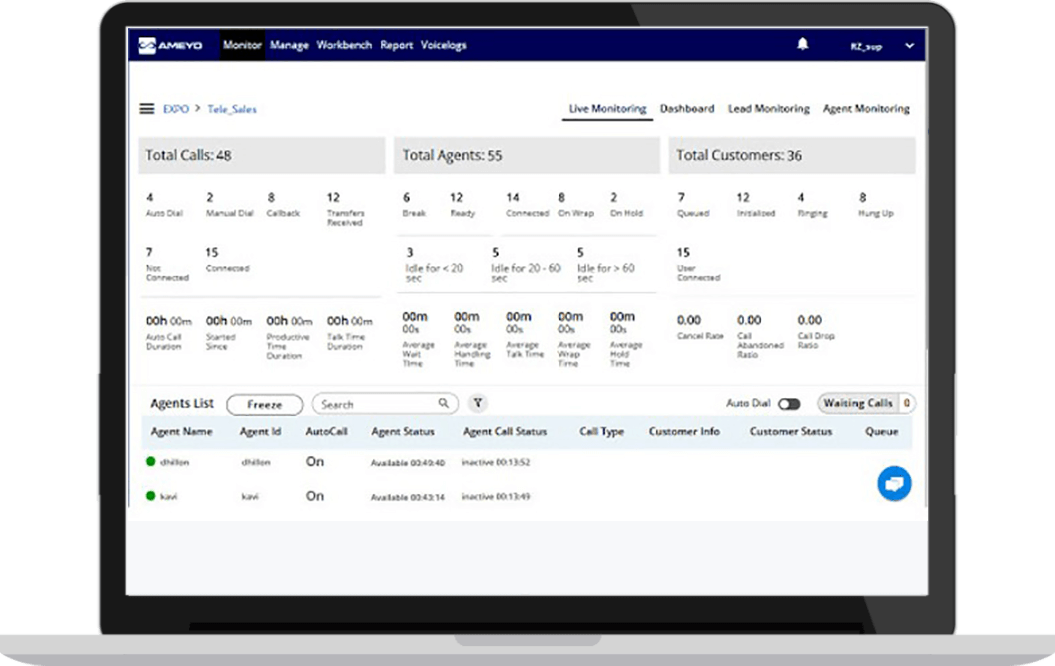 Establish Control with Centralized Contact Center Operations
Gain full control over your contact center operations even when working remotely using a home-based call center solution. Get a wholesome and unified view of remote agents irrespective of their work location or the telephony systems being used. Scale your contact center operations to ensure business as usual without worrying about the infrastructural challenges.
Unified View for Remote Monitoring
Remote Agent Scalability
Work from Home Ready Solutions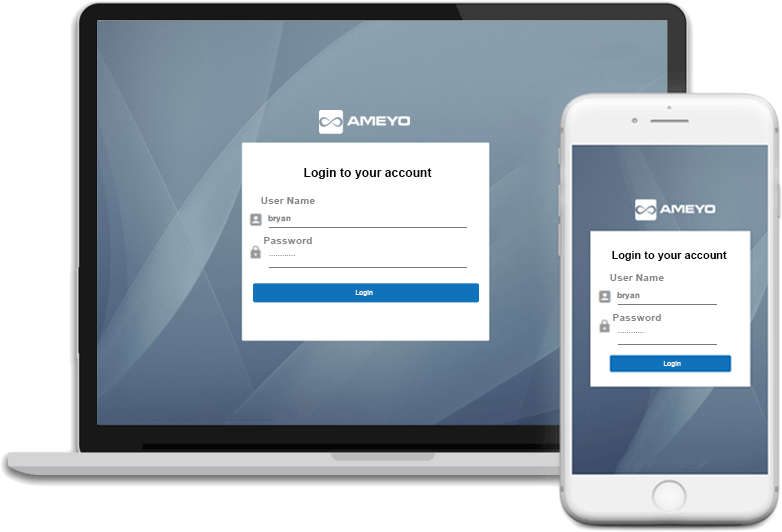 Flexibility to Login from Anywhere
Provide your contact center agents the freedom to login from anywhere, anytime. The agents, as well as the supervisors, can log in to the system from any device – laptops or mobile phones; any browser; and any environment i.e. whether they are working from home or office. At the same time, managers and supervisors can monitor user status and allocate resources accordingly.
Login from Laptop or Mobile
Real-time User Management
Remote working from any Environment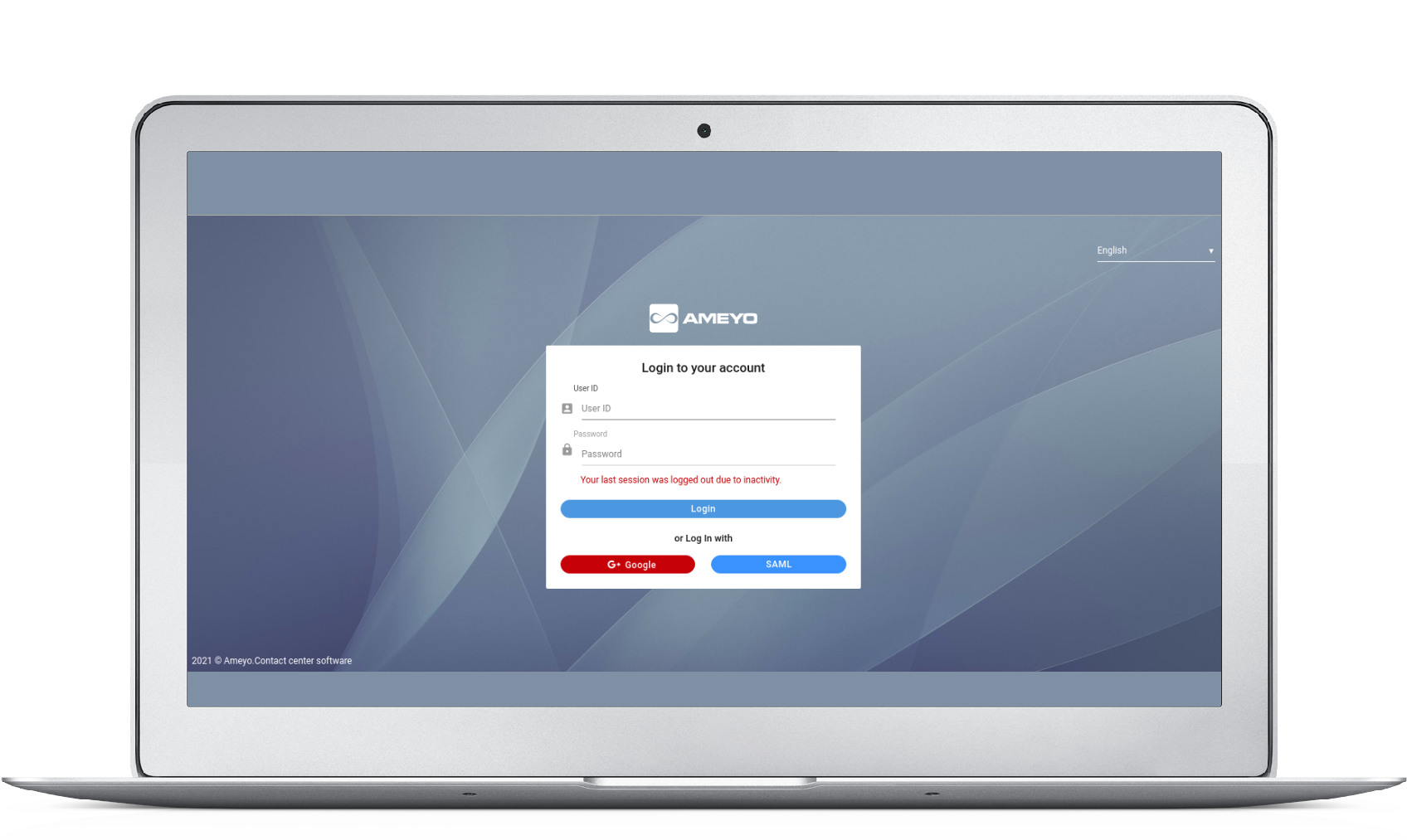 Optimum Management of Agent's Presence
Citing the agent's inactivity, the session on the app will automatically logout. This inactivity duration can be configured by the supervisor/admin. Capturing the reason for the session disruption as "Inactivity Auto Logout" in the reports, supervisors can get precise insights on agents' productive hours. With a notification alert, the agents get a warning before the session timeout, nudging them to remain active. Ameyo's Presence Management feature enables supervisors to:
Define threshold time for inactivity
Capture exact reason for auto-logout
Get notified on inactive auto-logout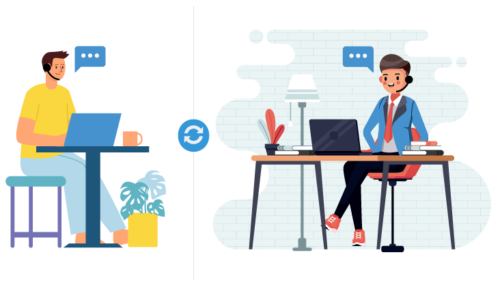 Work Mode Selection Capability
Let agents have the flexibility to select their work mode as Work from Office (WFO) or Work from Home (WFH). With this flexibility, supervisors can track and compare efficiency in different work modes based on the number of calls handled, call connectivity ratio, network failure (if any), and overall monitor agents' performance in each mode. Sufficient data will enable decision-makers to measure the effectiveness of both of these work modes and build their strategies accordingly.
Be Work from Home Ready with Ameyo

Inbound & Outbound Calling

Omnichannel Experience

Remote Monitoring & Reporting

CTI Integration

WebRTC Supported

Flexible Deployment

Ease of Use

Enterprise-level Security

Collaboration

Years of Experience
Is Remote Working a Good Idea for your Contact Center?
Ameyo Offers a Custom Solution for Remote Contact Center
That's As Unique as Your Business Needs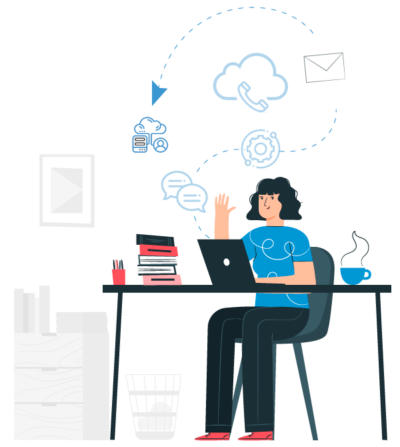 Deployment Options That Work for Your Business
Future proof your business with a complete contact center suite backed by multiple deployment options. Setup a cloud contact center to easily upscale or downscale as per your business requirements. At the same time, you can also go for a hybrid call center setup wherein you get to enjoy Ameyo's complete work from anywhere solution capabilities on a private cloud while protecting your on-premise investments. Additionally, you also have the option to build an on-premise remote contact center along with a VPN for enhanced security.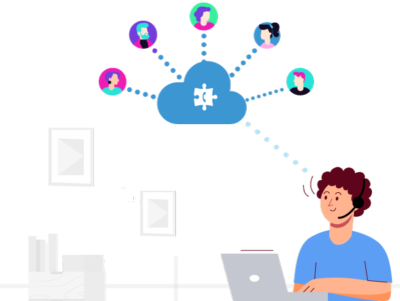 Minimal Disruption, Faster Deployment
Setup your remote contact center within days backed by Ameyo's expertise in delivering hundreds of remote deployments in the last couple of months. Additionally, with fortnightly product advancements and robust product development, you get to build a contact center focused on delighting your agents and customers while meeting your business' goals too.
Fast Deployment
Continuous Advancements
Work From Home Ready Solutions
Struggling to Choose the Right Remote Contact Center Software for your Business?
Boost your Customer Engagements with an Omnichannel Remote Contact Center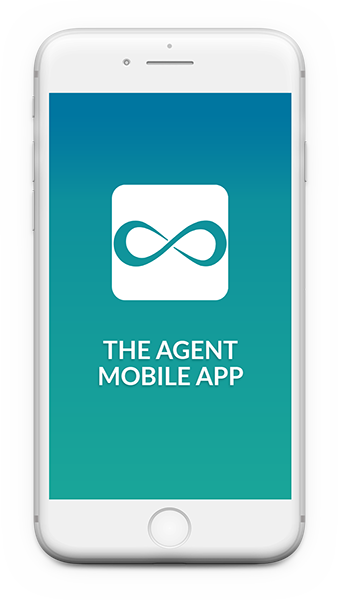 Industry's First Mobile Contact Center App
Ameyo promises an enhanced customer experience for businesses having limited contact center infrastructure – The Ameyo Mobile Agent. It's an industry-first call center mobile application with enterprise-ready call center and security features built for a remote workforce. Now, onboard your agents faster and make customer service smooth with Ameyo's easy-to-use mobile call center solution.
Powerful CTI capabilities
Easy On-boarding of Agents
Enterprise-grade Security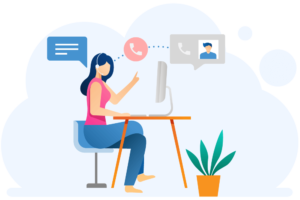 Full Enterprise Contact Center Capabilities
Do not compromise on call center capabilities even when you are working from home. Automate your outbound calling using intelligent dialers. Get an omnichannel remote contact center software to serve your customers on their most preferred channel – voice, social media, email, live chat, or WhatsApp while allowing your call center agents to have a unified view of the customer's past interactions and complete journey.
Dialer
Unified Desktop
Omnichannel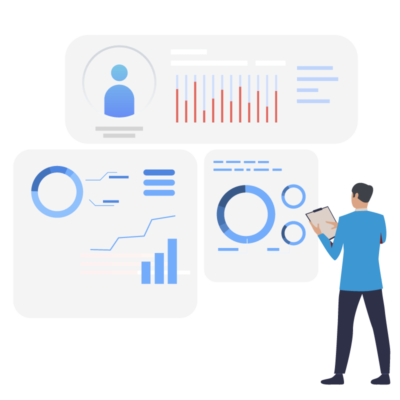 Virtual Collaboration and Monitoring
Encourage team collaboration and communication to improve agent productivity while creating a healthy and conducive remote working environment. With Remote Call Center Software, allow the agents to have a one-on-one internal chat with other agents or seek the supervisor's help to ensure FCR. Additionally, the supervisors have the option to communicate with the team at large by broadcasting a message. At the same time, the managers have access to granular reports of agents' performance to draw actionable insights.
Peer Communication
Team Broadcasting
Granular Reports
CUSTOMER SUCCESS STORY
See how Ameyo's Remote Contact Center Solution helped iMarque Solutions to Reduce their Operational Costs by 15%
We are really pleased to use Ameyo's service, especially the salient feature of VoiceBot
We are really pleased to use Ameyo's service, especially the salient feature of VoiceBot which is enabling Human Line Conversation. Our customers interact with Ameyo's VoiceBot by perceiving it as a Liveperson, so they respond in a similar way. Moreover, we can able to achieve a 40% cost saving on operational costs due to automated calls.
Thanks a lot for the Wonderful Product.
Special Thanks to the team for patiently handling our request & delivering beyond expectations.
Kumar Konar
Collection Head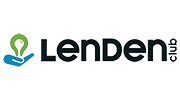 Ameyo helped Gulf African Bank make their business more efficient and profitable by offering them unique solution
At GAB we have had the pleasure to use the system for about 2 years now. Overall, it has been able to meet the desired expectations that we had as well as improved our quality of service.
Phidelis Mwarenge
Contact Center Team Leader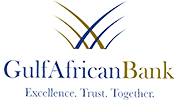 Metro Edge Technologies increases its productivity by 60%
Ameyo's Remote Contact Center Solution has helped us increase our productivity by 60%. It is a very effective solution that helps our agents
Kingsley Bennett
CEO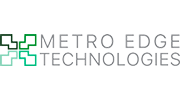 Khan Bank chooses Ameyo because of its highly efficient, flexible, and secure solution
The implementation scale was huge with lot of complexity. It was a major task for us to comply with security requirements and other business requirements. The project team worked effortlessly, satisfying all the requirements.
Bilegt Tumurkhuyag
CX Senior Specialist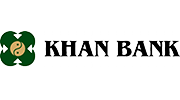 Unitel embarks on a journey of digital transformation with Ameyo
Since deploying Ameyo solution – IVR interactions increased almost 20%, taking from physical and costly agents to self-service. The way we configure the IVR system is very smooth and drag & drop and doesn't involve IT & engineers.
Tulga Otgonbayar
Chief Information Officer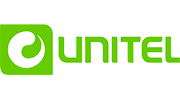 Globiva's overall conversions have gone up by 12-15% using Ameyo's Omnichannel Solution
Globiva's overall conversions have gone up by 12-15% using Ameyo's Omnichannel Solution. It provides tremendous data utilization and configuration capabilities that makes it a choice for premium service providers. We are using this solution for our international as well as domestic processes for its shortest response time and amazing dialer capabilities.
Vikram Singh Nathawat
Director and Co-Founder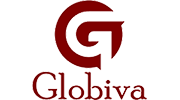 <
>




Sankar Rao A.
Director - Products
Ameyo software is being used as a CTI for Ola customer and partner support. The software has met the expectation of Ola and we were able to extend it to meet Ola's unique requirements.





Shivam M.
Sr Network Engineer
Our connectivity increased with retry time and campaign settings.Working with AMEYO has a great experience mostly in terms of Customer support on any issues identified. Ameyo is economical. Its flexibility with interacting different CRM and it will keep stable.





Ehab M.
Head of Electronic Banking
Easy to use and customize application with excellent support team





Mitesh S.
System Support Engineer
I like this software because of the capability to handle large numbers of call flows. I like the efficiency of this software like how it works and gave us the option to supervise the agents activity on a real time basis and the proper reports which helps alot to conclude many things.
The Ameyo Advantage
Leader in Customer Experience & Contact Center Solutions
Honorable Mention in Gartner Magic Quadrant for 3 Years
Awarded Frost & Sullivan Asia Pacific CCI Leadership Award
Deloitte Technology Fast 500 ASIA PACIFIC, 2014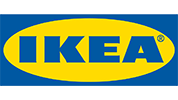 ---
Take your Customer Experience to the Next level with
Ameyo's Customer Engagement Platform
Frequently Asked Questions