Simplify Customer Interactions with Omnichannel Call Center Solutions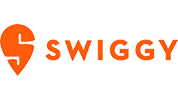 WHAT IS A CALL CENTER SOLUTION?
A call center solution enables the company to handle customer interactions. Traditionally, call center customer service solutions has been equated with only voice interactions. But, as time progressed, the customers have moved on from only voice calls to other mode of communication. With call center solutions the agents can place outgoing calls, handle incoming calls, track key call center metrics, perform workforce management, and upload automated scripts.
The customers are no more dependent on just one channel to reach customer support. There are plenty of options available – live chat, social media, email among others. Having an omnichannel contact center software ensures customer satisfaction and improve the level of customer engagement.
WHY OMNICHANNEL CONTACT CENTER SOFTWARE?

Manage Inbound Operations
Enable your agents to handle queries efficiently with Inbound Call Center Software and provide better customer services over calls and emails. Intelligently route the calls to the most competent agents available in the queue to manage the agent's efficiency and deliver exceptional customer experience. Power inbound contact center solutions with ACD, IVR, and VQ Pass and reduce customer's waiting time.

Manage Outbound Operations
Make your sales proactive with various dialers such as preview dialer and predictive dialer that would increase the agent's productivity. Auto dialers can easily detect when the call is connected with the customer and when it's an answering machine thus reducing the agent's wait time. The major beneficiaries of Outbound Call Center like B2B, Banking and Insurance can upgrade sales scale exponentially.

Ease of Deployment
Ameyo provides easy to deploy call centre solutions that are highly scalable, flexible, and secure. Engage with on-premise and on-cloud solutions to suit your business needs and increase or decrease the business size without any hassle. Ameyo's Private and Public Cloud solutions allow businesses to handle their call center operations on the internet with ease.
View All Omnichannel Contact Center Software Features
Ameyo's Call Center Solution for Businesses
Connect Customers with the Right Agent
Route the customers to the right agent to ensure first call resolution. Skill-based routing can match the callers to the most efficiently equipped agent in the respective queue to increase customer satisfaction. Automatically route calls to agents based on customer data, IVR selection, business hours, agent availability, and customer preference.
Empower your Workforce with Seamless Integrations
Call Center Solution allows fetching customer data in real-time by integrating with various in-house and third-party CRMs. Automatically display customer interaction history in your browser to make conversations more personalized with omnichannel call center customer service solutions. Allow your agents to be well informed about previous calls, chat, emails before every interaction thus enabling them to deliver a contextual and personalized customer service experience.
Smart Dialer for Better Coverage
Increase call connects rate using outbound dialer and saves agents' time with smart operations. Reach to more number of customers with predictive dialer, it predicts the call drop ratio, analyzes agents' wait time, and automatically route calls to available agents in the queue. Optimize operations and improve productivity with progressive dialer wherein calls are connected to agents only when the customer has picked up the call.
Reporting and Monitoring
Call center solution allows to monitor and supervise the calls in real-time using dashboards and improves first call resolution with a call center customer service solutions. Make agent-customer interaction better with call recording, barging, and snooping in to deliver exceptional customer services. Monitor individual agent's performance by analyzing call summary, agent summary and customer summary. Track average call handling time, conversion rate, and call drop ratio to make informed decisions for your business with contact center solutions.
We are really pleased to use Ameyo's service, especially the salient feature of VoiceBot
We are really pleased to use Ameyo's service, especially the salient feature of VoiceBot which is enabling Human Line Conversation. Our customers interact with Ameyo's VoiceBot by perceiving it as a Liveperson, so they respond in a similar way. Moreover, we can able to achieve a 40% cost saving on operational costs due to automated calls.
Thanks a lot for the Wonderful Product.
Special Thanks to the team for patiently handling our request & delivering beyond expectations.
Kumar Konar
Collection Head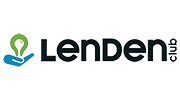 Ameyo helped Gulf African Bank make their business more efficient and profitable by offering them unique solution
At GAB we have had the pleasure to use the system for about 2 years now. Overall, it has been able to meet the desired expectations that we had as well as improved our quality of service.
Phidelis Mwarenge
Contact Center Team Leader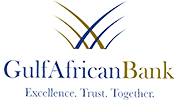 Metro Edge Technologies increases its productivity by 60%
Ameyo's Remote Contact Center Solution has helped us increase our productivity by 60%. It is a very effective solution that helps our agents
Kingsley Bennett
CEO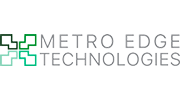 Khan Bank chooses Ameyo because of its highly efficient, flexible, and secure solution
The implementation scale was huge with lot of complexity. It was a major task for us to comply with security requirements and other business requirements. The project team worked effortlessly, satisfying all the requirements.
Bilegt Tumurkhuyag
CX Senior Specialist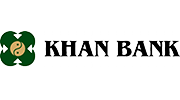 Unitel embarks on a journey of digital transformation with Ameyo
Since deploying Ameyo solution – IVR interactions increased almost 20%, taking from physical and costly agents to self-service. The way we configure the IVR system is very smooth and drag & drop and doesn't involve IT & engineers.
Tulga Otgonbayar
Chief Information Officer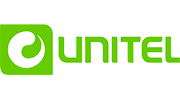 Globiva's overall conversions have gone up by 12-15% using Ameyo's Omnichannel Solution
Globiva's overall conversions have gone up by 12-15% using Ameyo's Omnichannel Solution. It provides tremendous data utilization and configuration capabilities that makes it a choice for premium service providers. We are using this solution for our international as well as domestic processes for its shortest response time and amazing dialer capabilities.
Vikram Singh Nathawat
Director and Co-Founder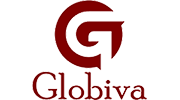 <
>





Mitesh S.
System Support Engineer
I like this software because of the capability to handle large numbers of call flows. I like the efficiency of this software like how it works and gave us the option to supervise the agents activity on a real time basis and the proper reports which helps alot to conclude many things.





Shivam M.
Sr Network Engineer
Our connectivity increased with retry time and campaign settings.Working with AMEYO has a great experience mostly in terms of Customer support on any issues identified. Ameyo is economical. Its flexibility with interating different CRM and it will keep stable.





Ehab M.
Head of Electronic Banking
Easy to use and customize application with excellent support team





Sankar Rao A.
Director - Products
Ameyo software is being used as a CTI for Ola customer and partner support. The software has met the expectation of Ola and we were able to extend it to meet Ola's unique requirements.
Frequently Asked Questions