Humanize your Contact Center with Video Chat
Solve customers problems faster and build more trust by #BeingMoreHuman
Customer Engagement Platform
-- Trusted by 2000+ Enterprises in 60+ Countries --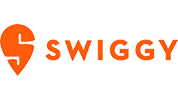 Why Video Contact Center?
New Normal has forced us into Physical Distancing
Real face to face discussions is not possible due to the pandemic. Remote is the new Normal and is here to stay longer. Many businesses have announced work from home extension till the end of 2021 while many see a hybrid setup becoming a reality post the pandemic.
Existing Communication Channels can't Replace Physical Meetings
The existing communication channels of voice, bot, email, and chat operate in silos and break the communication, making it inefficient.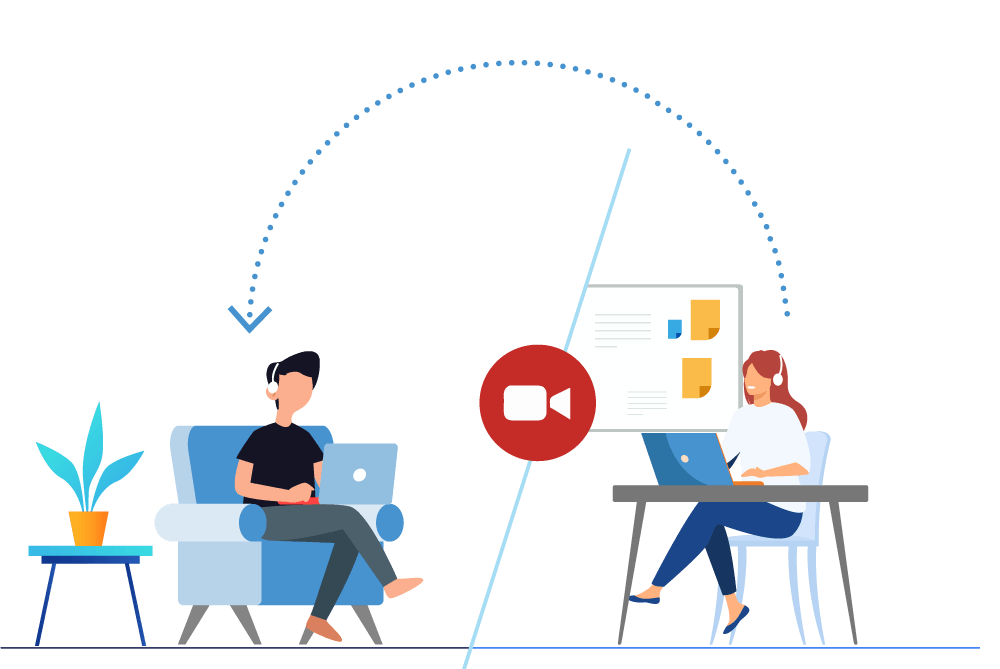 How can Ameyo's Video Contact Center Help to Improve Digital Sales & Customer Service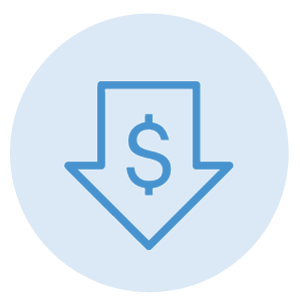 Reduce Cost by Replacing Physical Meetings with Video Interactions
Use the live video chat platform to have real-time face to face discussions with your customers for sales, servicing, or relationship management.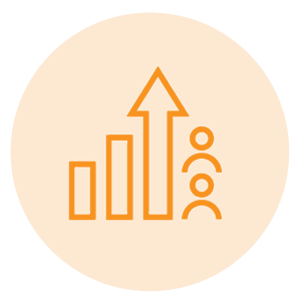 Increase First Call Resolution and NPS
With video contact center software, you can have a real-time exchange of additional information, including non-verbal body language, thus helping your agents reduce the time to address customer queries.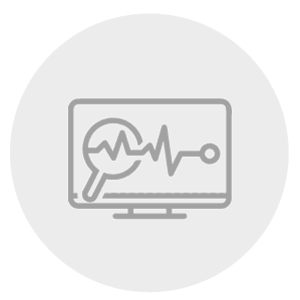 Increase Efficiency with Quality Monitoring & Analytics
With video chat software for contact center replacing physical meetings, you have more control over the quality of calls and can now use Analytics to improve your call center agents' efficiency.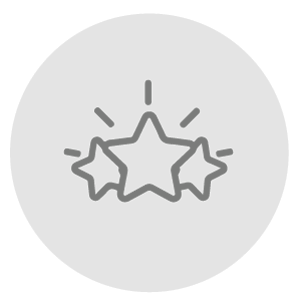 Win Customers Trust By Humanizing the Contact Center
In these pandemic times, call center calls have increased, and human interactions are required to address the customers' anxiety rather than having them interact with a bot. With a video contact center, you can put a human face to your customer Interactions and win their trust
What is Ameyo's Video Contact Center?
A Video-powered Contact Center Solution for Digital Sales, Relationship Management & Customer Service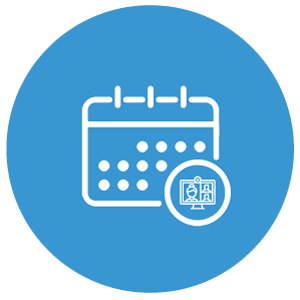 Extremely Easy to schedule video calls
Supports browser-based video calling without requiring to install any app. Video calls can be made even over low internet bandwidth of 150 kbps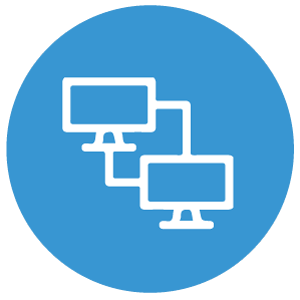 Screen Sharing and Co-browsing
The same screen can be shared and accessed by both the agents and customers simultaneously for real-time exchange of information while ensuring the privacy & security of confidential information.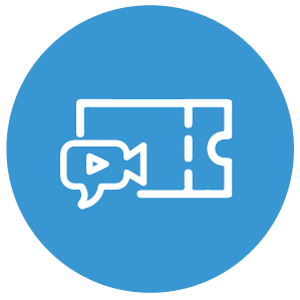 Video Chat
Ticketing
A ticket can be created based on the video chat, making it easy to prioritize, track, and follow-up on customer requests. The video call software integrate with multiple CRMs.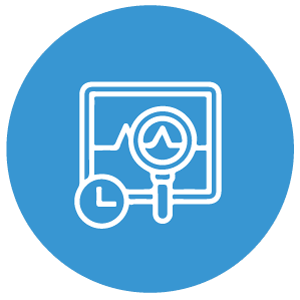 Real-time Monitoring to Ensure Quality
The video calls can be monitored in real-time to ensure the quality of calls and improve the contact center agents' efficiency. In-depth Dashboard and detailed analytics help identify areas of improvement
Use cases of Ameyo's Video Contact Center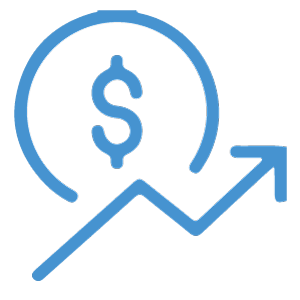 High Networth Sales
When you are making a high-value sale, you want to see the person to understand the body language and non-verbal cues which will help you make the right decision. E.g. loan interview with MSME or learning programs for children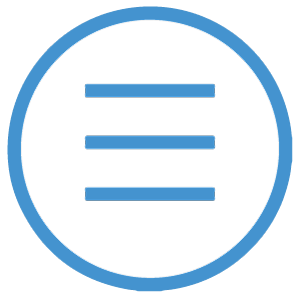 Customer Service Requiring Additional Information
While servicing customers, if you want to get additional information like the customer needs to show a device or share his screen, it can be done quickly in real-time over video chat.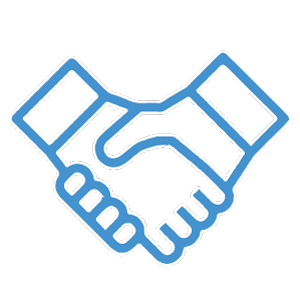 Relationship Management
A relationship manager can use Video Chat to introduce himself and handhold customers to resolve their queries instantaneously.
Why Ameyo for Video Contact Center?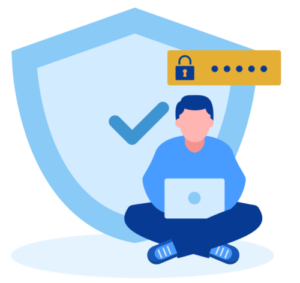 Enterprise-Grade Security
Ameyo is PCI DSS compliant with certified public cloud environments across India, APAC, Africa & ME. In Addition to being PCI DSS compliant, Ameyo is also ISO 27001 & ISO 27018 certified. Ameyo follows a detailed product development, delivery, certification, and implementation process, including end-to-end internal testing, periodic VAPT certification with an independent IT Security Agency, and adherence to CVSS.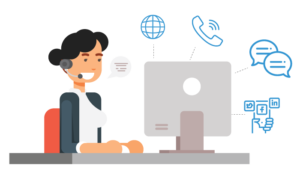 Knowledge of the Customer Engagement Space
Ameyo has been providing customer engagement solutions for the last 17+ years. It helps consumer-facing brands implement results-focussed engagement with customers across mediums like voice, email, chat, social media, and video for sales, onboarding, customer service, and collections use cases.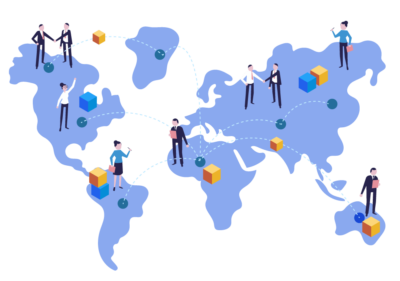 Trusted by Global Brands
Ameyo has been trusted by 2,000+ brands across 60+ countries including marquee brands like HDFC ERGO General Insurance, Sridhar Insurance, Apollo Health and Lifestyle, Zoho, BYJU'S, D.Light, STC Channels, LR Data, SP Madrid, Toppr, Jubilant FoodWorks, Spice Money, Rebel Foods (Faasos), and VistaPrint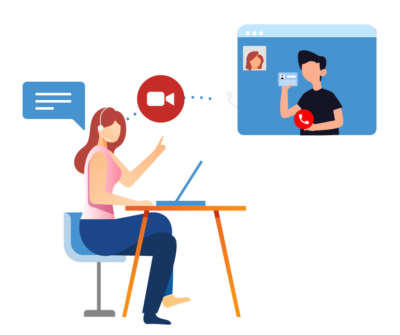 Proven Video Platform Capabilities
Ameyo has expertise in handling media and can operate video even on low bandwidth of 150 kbps. Its Video KYC solution is being used by many leading brands, including Muthoot Group, Pay1, and others.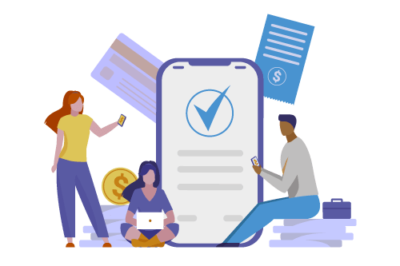 Pay as You Go
Ameyo offers a 'pay as you go' payment model to reduce the CAPEX costs and scale in a cost-effective way as per the business requirement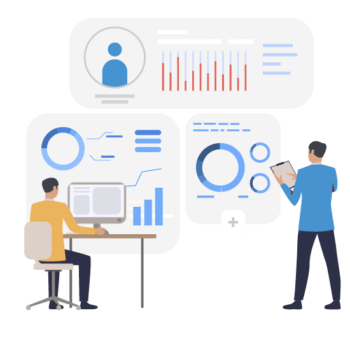 Advanced Video Monitoring and Reporting
Track agent performance in real-time with customizable dashboards to monitor campaign-level metrics and to make quick and effective decisions. Get scheduled reports for video chats to analyze video call details, abandoned calls, agent productivity, and more –  to draw actionable insights. At the same time, keep a quality check on agent-customer interactions by scoring their performance on relevant parameters.
Ameyo's Video Contact Center Features

Video Chat at 150 kbps

Omnichannel Customer Experience

Mobile App and Web Integration

Enterprise-grade Security

Video Enabled Ticketing

Video Chat Recording

Video Conferencing

Add notes and disposition

Dashboard for Video Chat Metrics

Specific Reports for Video Chats

Co-browsing

Non-Office Hours Management

Quality Monitoring

Video Call Scheduling

CRM on Video Chat
Experience Ameyo's Video Contact Center in Action
Why Ameyo for Video Contact Center?
Why You Should Go For Ameyo Video Contact Center?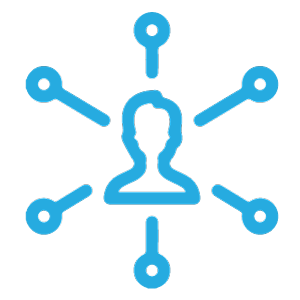 Omnichannel Customer Engagement
Interact with the customers on multiple channels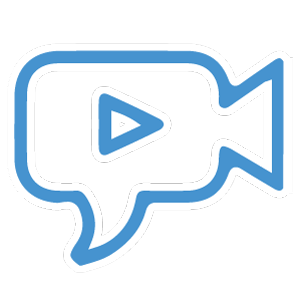 Video Chat at 150 kbps
Make video calls at low internet bandwidth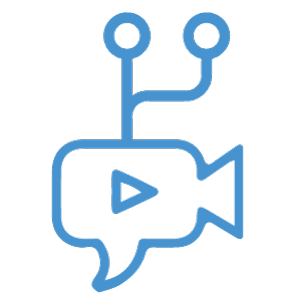 Intelligent Video Chat Routing
Direct the call to the most qualified agent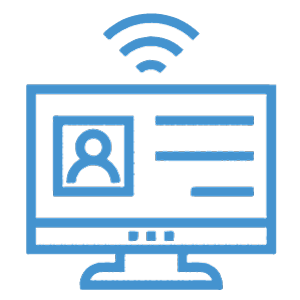 Live Chat Monitoring
Dashboards and reports to track agent performance
Ameyo empowered Awash Bank with an end-to-end system
Ameyo empowered us with an end-to-end system that was easy to use. Furthermore, we were delighted with the capability of the solution to match to our specific business processes and enhance our customer experience
Yohannes Tsegaye
Director, Customer Experience Directorate | Awash Bank
Ameyo is a feature-rich solution with several integration capabilities
We have been using Ameyo to handle our calling operations and the journey has been really good so far. It is a feature-rich solution with several integration capabilities, which truly makes Ameyo our first-ever choice in contact center solutions space. What further aligns Ameyo with us is our shared vision of expanding in the Middle East region and I am sure Ameyo will help HalaSat in the mission.
AlHashem
Contact Center Manager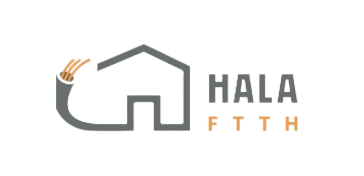 We are really pleased to use Ameyo's service, especially the salient feature of VoiceBot
We are really pleased to use Ameyo's service, especially the salient feature of VoiceBot which is enabling Human Line Conversation. Our customers interact with Ameyo's VoiceBot by perceiving it as a Liveperson, so they respond in a similar way. Moreover, we can able to achieve a 40% cost saving on operational costs due to automated calls.
Thanks a lot for the Wonderful Product.
Special Thanks to the team for patiently handling our request & delivering beyond expectations.
Kumar Konar
Collection Head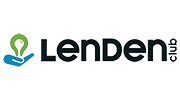 Ameyo helped Gulf African Bank make their business more efficient and profitable by offering them unique solution
At GAB we have had the pleasure to use the system for about 2 years now. Overall, it has been able to meet the desired expectations that we had as well as improved our quality of service.
Phidelis Mwarenge
Contact Center Team Leader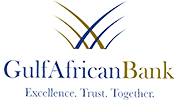 Metro Edge Technologies increases its productivity by 60%
Ameyo's Remote Contact Center Solution has helped us increase our productivity by 60%. It is a very effective solution that helps our agents
Kingsley Bennett
CEO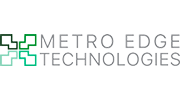 Khan Bank chooses Ameyo because of its highly efficient, flexible, and secure solution
The implementation scale was huge with lot of complexity. It was a major task for us to comply with security requirements and other business requirements. The project team worked effortlessly, satisfying all the requirements.
Bilegt Tumurkhuyag
CX Senior Specialist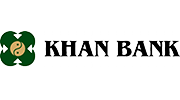 <
>




Sankar Rao A.
Director - Products
Ameyo software is being used as a CTI for Ola customer and partner support. The software has met the expectation of Ola and we were able to extend it to meet Ola's unique requirements.





Shivam M.
Sr Network Engineer
Our connectivity increased with retry time and campaign settings.Working with AMEYO has a great experience mostly in terms of Customer support on any issues identified. Ameyo is economical. Its flexibility with interating different CRM and it will keep stable.





Easy to use and customize application with excellent support team





Mitesh S.
System Support Engineer
I like this software because of the capability to handle large numbers of call flows. I like the efficiency of this software like how it works and gave us the option to supervise the agents activity on a real time basis and the proper reports which helps alot to conclude many things.
The Ameyo Advantage
Leader in Customer Experience & Contact Center Solutions
Honorable Mention in Gartner Magic Quadrant for 3 Years
Awarded Frost & Sullivan Asia Pacific CCI Leadership Award
Deloitte Technology Fast 500 ASIA PACIFIC, 2014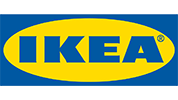 ---
Take your Customer Experience to the Next level with
Ameyo's Customer Engagement Platform
Frequently Asked Questions