Seamlessly Integrate Ameyo with Leading Applications
Improve customer communication and retention with CRM Integration and deliver consistent customer service
What is a CTI?
Computer telephony integration, or CTI, is any technology which allows computers to interact with your telephone systems. At the same time, the users can perform all the call related activities such as putting the call on hold, call transfer, conference, etc directly from the desktop itself. Since various communication devices can interact with one another using CTI integration, it permits centralized control via a unified interface.
Benefits of Contact Center Software - CRM Integration

Improved Agent Productivity
Eliminate the need to manually switch tabs for using telephony functions like putting calls on hold, call transfer, call conferencing, etc, and accessing customer data in CRM

Contextual Agent Interactions
Maintain all call-related data in one place and deliver a context-driven customer experience with real-time data sync in both applications

Call Center Activity Monitoring
Monitor, record and analyze the call data, allowing the supervisors and managers to make real-time insightful decisions

Toolbar Integration with Multiple Tabs
Allow agents to make the interactions more effective with features like CTI pop-up even while switching between multiple tabs
Trusted by 2000+ Brands across 60+ Countries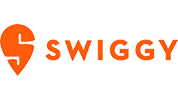 Contact Center Integration with leading CRM and Helpdesk systems

Freshdesk Mint
Freshdesk Mint's integrations with Ameyo Call Center Solution have comprehensive and personalized customer interactions to deliver high levels of customer service. Improve agent productivity with features such as One-click dial, ticket management. Automated pop-ups to prevent the agent from losing out on an ongoing task.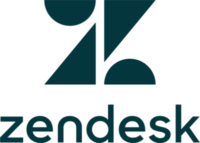 Zendesk
Build a strong base of loyal customers by enabling CRM integration between Ameyo and Zendesk. Instantly respond to customer requests by using a unified screen with all the customer information. Provide 24/7 customer support along with personalized responses to improve customer satisfaction.

Zoho CRM Integration
Integrate Ameyo with Zoho CRM Integration to have personalized, contextual customer interactions and delivering a seamless customer experience. Workflow automation and intelligent call routing to serve the customers better. Review and analyze recorded call logs for agent training and productivity.

Kapture
Ameyo-Kapture Integration helps to automate the sales process to deliver a great customer experience. This integration offers a complete package for businesses to do end-to-end sales and enable their agents to increase productivity while dealing with customers. Make your customers feel valued by delivering a personalized experience.

Microsoft Dynamics 365
Ameyo and Microsoft Dynamics CRM Integration seamlessly work to achieve top-level efficiency. Enable agents to deliver personalized services with the help of customer profile information displayed in an intuitive user interface. Improve your contact center productivity to reach new heights of business growth.

Lead Squared
Improve your agent productivity and customer satisfaction by integrating Ameyo and Lead Squared. Manage lead activities and capture all lead details at one place. One-click call option and automated workflows to improve agent efficiency.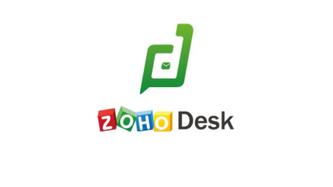 Zohodesk
Integrate Ameyo with Zohodesk to make your contact center's operations seamless. With enriched functionalities like call context association preserve context across customer's journey. Monitor the call duration time in real-time to analyze the agent's productivity. Agents can easily attach the new call to an existing ticket with a single click using the voice telephony toolbar.

Freshsales
Make your agent's life easy with Ameyo-Freshsales integration. Agents can deliver personalized services to their customers with click-based object association ensuring that the context is preserved throughout the customer's journey. Allow your agents to directly login within the Freshsales interface without any break.
Want to make life easier for you and your agents with CRM Integration?
Frequently Asked Questions