SOCIAL MEDIA CUSTOMER SERVICE SOLUTION
Initiate Conversations to Increase Your Customer Base with Social Media Customer Service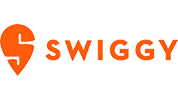 Provide Quick Support
Create conversation automatically with Ameyo Call Center Software when a customer reaches you on Facebook, Twitter, WhatsApp, WeChat, Viber or LINE. Enable agents to resolve customer query on the same interface without having to switch to another tab.
Build Relationship with Customer
With Social Media Customer Service Solutions personalize your conversation with customers and make it convenient for them to reach you. Delight them with quick response and inspire loyalty.
Gain Valuable Insight
Engage with your customers and interact with them on social media. Reduce the login time into any channel and manage these activities on the unified agent desktop.
Handle Issues Efficiently
Social Media Customer Service Solutions allows add notes to the conversations to reduce waiting time and quickly get the context of the conversation, this helps the agents resolve the issue faster.
Start Your Own Call Center with Omnichannel Customer Engagement Platform

Manage inbound and outbound calling to make each interaction count. Get contextual data of each conversation with live recording

Respond faster to emails via automatically generated interactions and delight your customers with quick response

Use Web Chat, In-App Chat and, Chat Messenger to initiate and receive interactions from your customers
We are really pleased to use Ameyo's service, especially the salient feature of VoiceBot
We are really pleased to use Ameyo's service, especially the salient feature of VoiceBot which is enabling Human Line Conversation. Our customers interact with Ameyo's VoiceBot by perceiving it as a Liveperson, so they respond in a similar way. Moreover, we can able to achieve a 40% cost saving on operational costs due to automated calls.
Thanks a lot for the Wonderful Product.
Special Thanks to the team for patiently handling our request & delivering beyond expectations.
Kumar Konar
Collection Head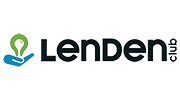 Ameyo helped Gulf African Bank make their business more efficient and profitable by offering them unique solution
At GAB we have had the pleasure to use the system for about 2 years now. Overall, it has been able to meet the desired expectations that we had as well as improved our quality of service.
Phidelis Mwarenge
Contact Center Team Leader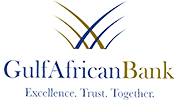 Metro Edge Technologies increases its productivity by 60%
Ameyo's Remote Contact Center Solution has helped us increase our productivity by 60%. It is a very effective solution that helps our agents
Kingsley Bennett
CEO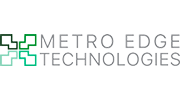 Khan Bank chooses Ameyo because of its highly efficient, flexible, and secure solution
The implementation scale was huge with lot of complexity. It was a major task for us to comply with security requirements and other business requirements. The project team worked effortlessly, satisfying all the requirements.
Bilegt Tumurkhuyag
CX Senior Specialist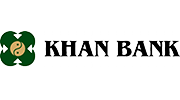 Unitel embarks on a journey of digital transformation with Ameyo
Since deploying Ameyo solution – IVR interactions increased almost 20%, taking from physical and costly agents to self-service. The way we configure the IVR system is very smooth and drag & drop and doesn't involve IT & engineers.
Tulga Otgonbayar
Chief Information Officer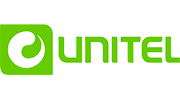 Globiva's overall conversions have gone up by 12-15% using Ameyo's Omnichannel Solution
Globiva's overall conversions have gone up by 12-15% using Ameyo's Omnichannel Solution. It provides tremendous data utilization and configuration capabilities that makes it a choice for premium service providers. We are using this solution for our international as well as domestic processes for its shortest response time and amazing dialer capabilities.
Vikram Singh Nathawat
Director and Co-Founder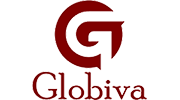 <
>