Communication Platform as a Service
Create positive customer experiences across different channels
Customer Engagement Platform - Trusted by 2000+ Enterprises in 60+ Countries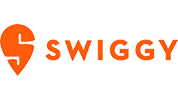 Our Offerings
Business advantages of Ameyo ComPaaS

Trustworthy enterprise grade Security
Industry-best encryption to protect your data ensuring that only the right people have its access

Powerful Game changing technologies
NexGen emerging technologies like AI, ML and Big Data, and services like ASR, NLP etc. pioneering advance ways to solve big problems

Ideal quality with Nominal pricing
Perfect combination of cost, quality and sustainability to meet your overall communication requirements (as billing is tied to actual usage)

Serve Customers Across Channels
Have absolute multichannel support, be it Voice, Video, Email, Chat or Messaging

Seamless Integration & Customization
Increase or decrease your IT resources flawlessly to meet your business demands without any complications

Zero IT infrastructure
Eliminate your worry about additional unwanted space in your premises for huge IT infrastructures
The Ameyo Platform - Built for All

Pay as you Go

End-to-End Encryption

Seamless Integration

Customized Conversation Flow

Personalized Prompts

Minimum Infrastructure

24/7 Availability

Channel Specific Loggers
Interactive Dashboards

Smart Routing
We are really pleased to use Ameyo's service, especially the salient feature of VoiceBot
We are really pleased to use Ameyo's service, especially the salient feature of VoiceBot which is enabling Human Line Conversation. Our customers interact with Ameyo's VoiceBot by perceiving it as a Liveperson, so they respond in a similar way. Moreover, we can able to achieve a 40% cost saving on operational costs due to automated calls.
Thanks a lot for the Wonderful Product.
Special Thanks to the team for patiently handling our request & delivering beyond expectations.
Kumar Konar
Collection Head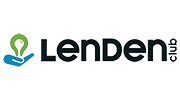 Ameyo helped Gulf African Bank make their business more efficient and profitable by offering them unique solution
At GAB we have had the pleasure to use the system for about 2 years now. Overall, it has been able to meet the desired expectations that we had as well as improved our quality of service.
Phidelis Mwarenge
Contact Center Team Leader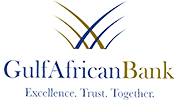 Metro Edge Technologies increases its productivity by 60%
Ameyo's Remote Contact Center Solution has helped us increase our productivity by 60%. It is a very effective solution that helps our agents
Kingsley Bennett
CEO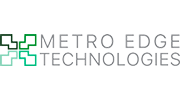 Khan Bank chooses Ameyo because of its highly efficient, flexible, and secure solution
The implementation scale was huge with lot of complexity. It was a major task for us to comply with security requirements and other business requirements. The project team worked effortlessly, satisfying all the requirements.
Bilegt Tumurkhuyag
CX Senior Specialist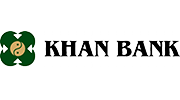 Unitel embarks on a journey of digital transformation with Ameyo
Since deploying Ameyo solution – IVR interactions increased almost 20%, taking from physical and costly agents to self-service. The way we configure the IVR system is very smooth and drag & drop and doesn't involve IT & engineers.
Tulga Otgonbayar
Chief Information Officer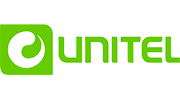 Globiva's overall conversions have gone up by 12-15% using Ameyo's Omnichannel Solution
Globiva's overall conversions have gone up by 12-15% using Ameyo's Omnichannel Solution. It provides tremendous data utilization and configuration capabilities that makes it a choice for premium service providers. We are using this solution for our international as well as domestic processes for its shortest response time and amazing dialer capabilities.
Vikram Singh Nathawat
Director and Co-Founder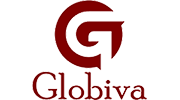 <
>
The Ameyo Advantage
Leader in Customer Experience & Contact Center Solutions
Honorable Mention in Gartner Magic Quadrant for 3 Years
Awarded Frost & Sullivan Asia Pacific CCI Leadership Award
Deloitte Technology Fast 500 ASIA PACIFIC, 2014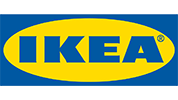 ---
Take your Customer Experience to the Next level with
Ameyo's Customer Engagement Platform
Frequently Asked Questions