Key Features Of Virtual Call Center
Manage Customer Interactions with a virtual call center without investing in hardware, installation, and infrastructure
Voice Capabilities
Make the most of your virtual call center by improving customer engagement across inbound and outbound calls
Preview Dialer
Get relevant customer information on the agent screen before the call connects to improve call quality and sale. A CTI pop-up allows the agent to access customer's information and preserve the context of the conversation.

Interactive Voice Response
Route the callers to the right agent every time and ensure customer satisfaction. Build a personalized IVR and give fast answers to customers with a flexible IVR Designer.

Explore IVR

On- call Options
Provide seamless experience with on-call features such as hold, mute, transfer and call conferencing. Make it flexible for agents to reach out to other agents in the queue and help customers with a quality answer, thus resolving their query.

Click-to-Call
Place calls directly from your help desk, CRM or website with Ameyo's virtual call center voice toolbar. Click-to-call reduces human error because agents can directly call the customer with quick telephony actions.

Explore Click-to-call

Call Disposition
Add call summary notes and disposition codes to your call log and integrated CRM to ensure that relevant customer information is retained. Agents can use this information to take further actions on the ticket.

Voice Blast​
Send out mass reminders and announcements to existing customers. Automate the process of sending alerts, exciting offers, discount or announce product updates to ensure customer engagement.
Be smart about routing the customers to the right agent in your virtual call center and ensure first call resolution

Interactive Voice Response (IVR)
Easily configurable multi-level IVR to ensure each caller is directed to the right agent, team or department. Provide a recorded response for FAQs to ensure that the customers are given quick answers.

Explore IVR

Automatic Call Distributor
Route inbound calls to agents based on caller data, IVR selection, business hours, agent skills. Prioritizing premium customers and ensuring first call resolution is made easy with ACD call routing.

Explore ACD

Number Masking
Smart virtual call center software will help ensure customer privacy and retain business by encrypting the customer's and vendor's number. Avoid data leakage with number masking and secure sensitive information.

Explore Number Masking

Skill-Based Routing
Match callers to the agents most qualified to meet their needs to increase customer satisfaction and first call resolution. Decide the routing algorithm to ensure that each call is assigned to cater to customer's satisfaction.

Forward to Phone
This feature of a virtual contact center software helps to forward calls to mobile phones, SIP phones or landline to enable your team to remain connected, even when working remotely.
Agent Empowerment
Prepare your agents with the best virtual call center tools to make customer management easy

Knowledge Base
Knowledge repository with an intelligent search to empower agents with on spot customer query resolution. Knowledge base also allows customers to find their own answers, hence fewer tickets are created.

Explore Knowledge Base

Unified Agent Desktop (UAD)
Let agents be information ready and find quick answers to customer's query in a single screen. Equip agents with Unified Agent Desktop to provide ease of handling multiple tickets without having to log in to different channels.

Explore UAD

Single View of Customer
Get a 360-degree view of all the customer interactions with Ameyo's cloud call center software to make sure the agents are well informed and capable of handling the queries effectively.

Explore Single View of Customer
CRM Integration with Pre-Built Connectors
Empower your agents with easy access of customer information and see a dramatic improvement in their productivity!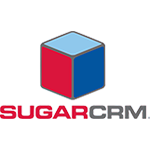 Sugar CRM
Enhance your customer experience with a smooth integration between Ameyo Emerge and Sugar CRM. Synchronize all your customer information without any hassles.

Freshdesk
With smooth integrate between Ameyo Emerge and Freshdesk, ensure a seamless customer experience. Save your agents' time and improve their productivity.

Explore about Freshdesk

Zoho
Ameyo emerge and Zoho CRM offer a unique integration experience by allowing your agents to have all the relevant information at one place.

Explore about ZOHO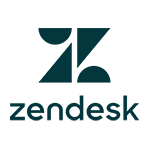 Zendesk
Make your agents' life easier by empowering them with all the required customer information with a hassle-free integration of Ameyo Emerge and Zendesk CRM.

LeadSquared
Ameyo Emerge and LeadSquared integration enhances your agents' productivity by empowering them to manage lead activities and capture all lead details at one place.

Microsoft Dynamics
Ameyo Emerge seamlessly integrates with Microsoft Dynamics CRM to ensure personalized customer service with top-level efficiency of your agents.

Explore about MSD 365

Kapture
Ameyo-Kapture Integration offers a great customer experience by allowing your agents to deliver personalized experiences to your customers.

Explore about Kapture
Reporting and Monitoring
Measure all the relevant call center metrics to optimize your KPIs and make informed decisions

Voice Logger
Record interactions for quality & compliance. Voice Logger allows you to maintain a comprehensive record of conversations for 3 months, that may be needed to train the agents and monitoring call quality.

Explore Voice Logger

Call Recording
Record inbound and outbound calls. Listen to past call recordings at any time to ensure compliance with quality standards. Use call records to assess the marketing strategies and customer's pain points to improvise business standards.

Multi-Campaign Supervision
Monitor multiple campaigns at one time across your call center operations with the support of multiple tab supervision. Supervisor can configure the campaigns handled on priority and choose the information being displayed.

Peak-hour Control
Better manage call volumes in peak hours by ensuring agents are available to take calls. Admin can configure the call assignment according to business need and control agent's auto call button ensuring their presence in peak hours.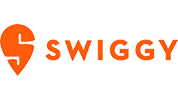 Struggling to Choose the Best Remote Contact Center Solution for your Business?