Power charge your Helpdesk Support with Ameyo and Kapture Computer Telephony Integration

Automate Operations with Single Sign-On

Contextual Interactions

Omnchannel Support

Real-time Reporting & Monitoring
Trusted by 2000+ Brands across 60+ Countries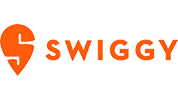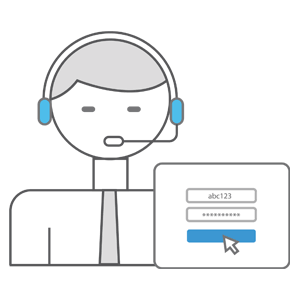 Automate Operations with Single Sign-On
Ameyo Kapture integration allows agents to sign into Kapture with registered credentials, without having to switch between multiple tabs. Increase agents' productivity with one Username and Password authentication. With single credentials, agents can retrieve customer information like previous interaction history, call recordings, call disposition, etc., on a single screen.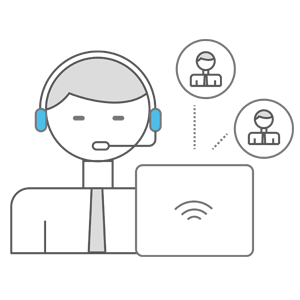 Preserve the Context of Conversation
Allow your agents to have qualified conversations by providing them with relevant customer information. Once the call gets connected, agents can deliver personalized services when given an insight into customer information. With an auto-pop up, the customer's previous record, allowing a comprehensive understanding of the customers' requirements.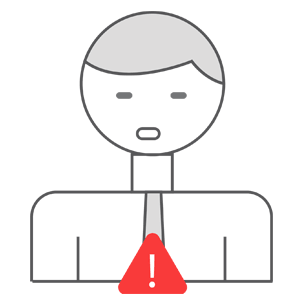 Eliminate Human Error
Landing the calls to the wrong number is often a challenge that agents face. With click-to-dial functionality, agents can just click on the number (set in predefined format) and the can is initiated to the customer automatically. This eliminates the need to manually dial a number and reduces the possibility of dialing wrong numbers. If any number exists in multiple records, the call will be dialed from the record "click-to-dial" was initiated.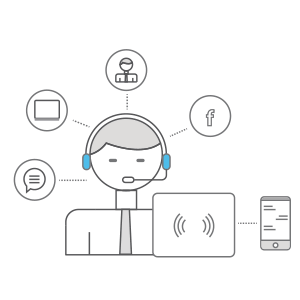 Omnichannel Support
Ameyo Kapture Integration helps customers to reach out to you from multiple channels and agents can handle these interactions in a single intuitive interface. Get your customers to contact you via Email, Call, Chat, and more to improve customer satisfaction. Agents can further add the comments against each interaction while disposing the call. These comments further help the agents to qualify the conversations with accurate query resolution.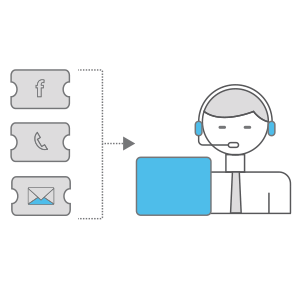 Automated Ticket Creation
Integrate Ameyo with Kapture to automatically generate an object/ticket whenever a query comes in. These objects could be attached to existing objects/tickets in the CRM. The call-related data is then tagged to the relevant object/ticket to ensure that there is a complete context for any future actions.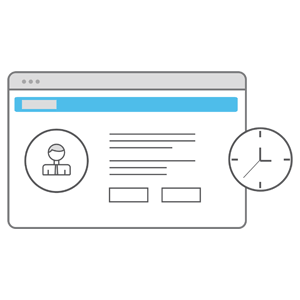 Real-Time Reporting & Monitoring
Ameyo integrated with Kapture CTI allows supervisors to get a run-down of agents' performance and other call-related activities. Supervisors can monitor an agent's productivity while monitoring the live calls and provide assistance to qualify the conversations better. With Ameyo's comprehensive reports, supervisors can analyze the data with a holistic view of call flow, call source, call duration, etc., and use these reports to modify their strategies and train agents to make informed decisions.
Deliver Better Service by Integrating Your Existing Applications with Ameyo​​