Build an Omni Channel Contact Center for the future
Get omnipresent with omnichannel contact center software. Interact hassle-free with Ameyo Omni
Customers Who Choose Ameyo to Deliver Seamless Customer Experience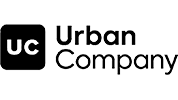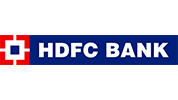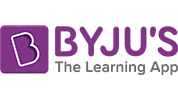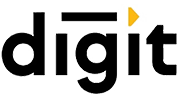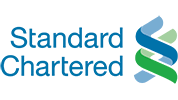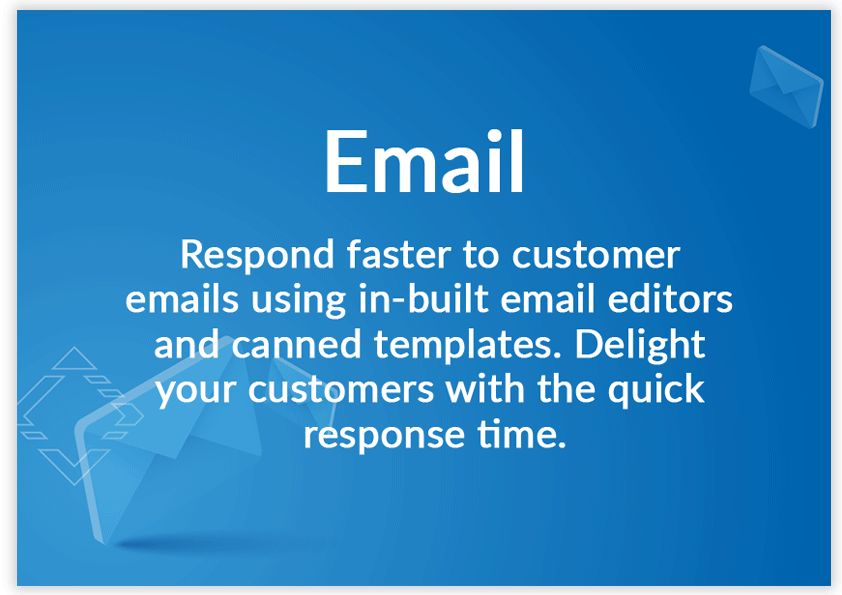 Many Channels, One Platform
Drive contextual conversations on customer-preferred channels. Ameyo provides enhanced omnichannel customer service and support on a single platform. Our platform boasts of inbuilt support of most popular interaction channels- Voice, SMS, Email, Webchat, Mobile App, Social Media- Facebook, Twitter, and Instagram, and Social Messengers- Facebook Messenger, Twitter Messenger, and WhatsApp.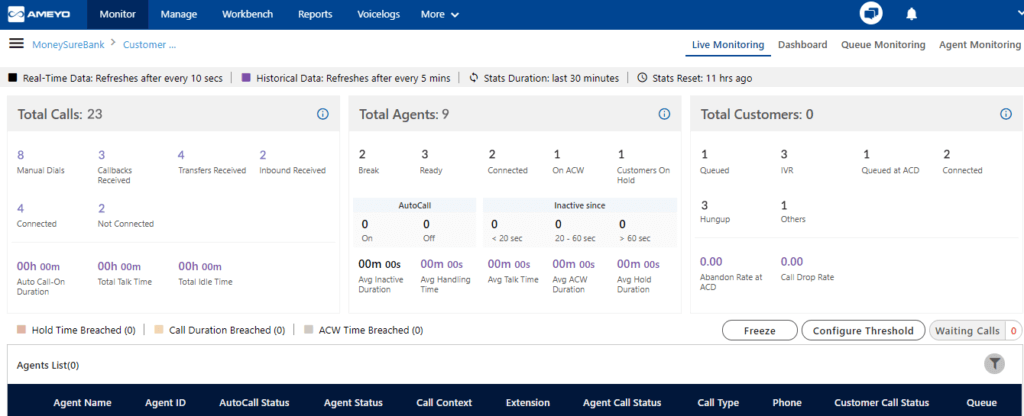 Monitor Channels in Real time Voice & Chat
This Omnichannel Call Center Solution is backed-up with robust dashboards that show real-time data about agent-customer conversations through voice and chat channels. The real-time information about the interaction source channel, the agent involved in the interaction, and the context of interaction enables the call center managers and supervisors to get deeper insights into the operations and make informed decisions.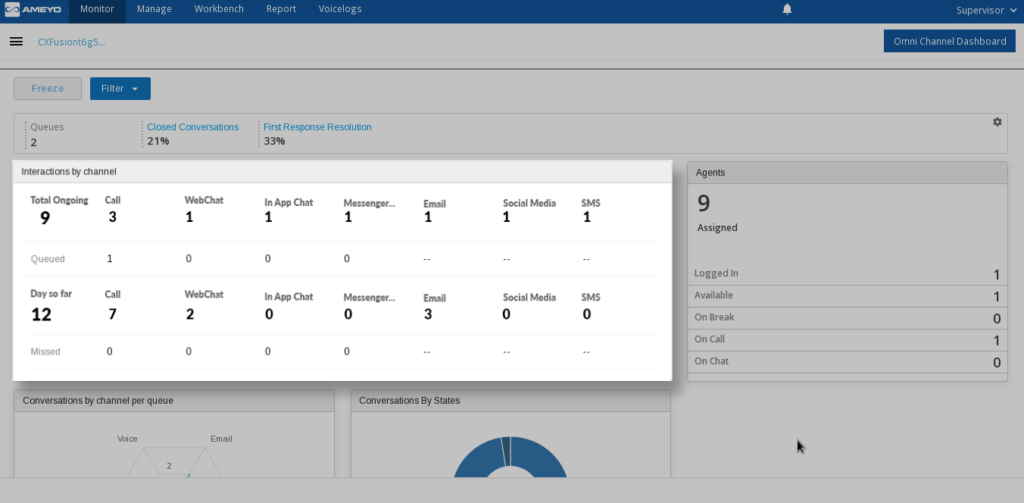 View Channel Specific Dashboards and Reports
Get channel-wise reports of all the communication platforms that your customers prefer to communicate with you. This data enables you to identify the most common channels used by your customers and can help you to strategize your customer engagement accordingly.
This ensures a high return on investment with remarkable improvement in the overall CSAT rate.
Experienced and Trusted by 2000+ Customers worldwide
Streamline Customer Experience across Channels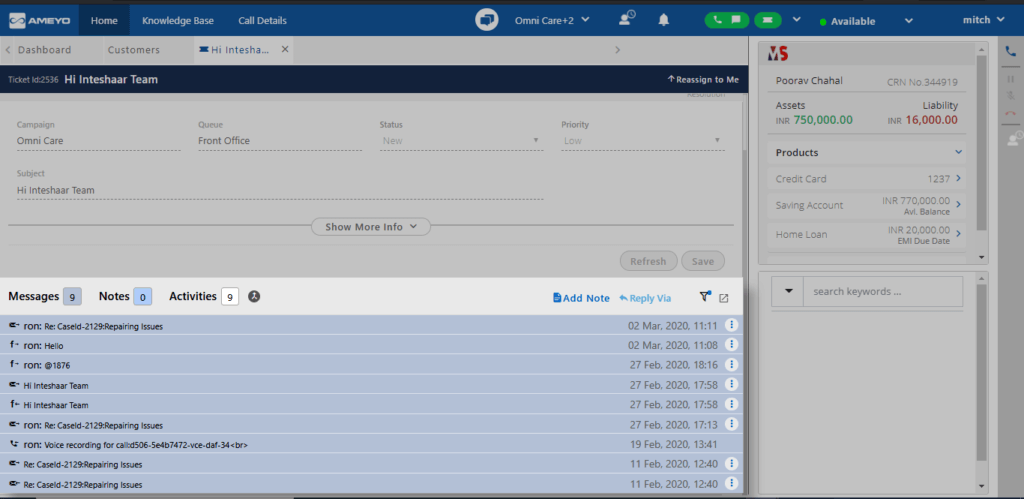 Map End-to-End Customer Journey
Manage all related interactions into a single conversation to preserve the context as well as to enhance the customer journey throughout the conversation. Agents can map a customer's conversation journey and understand customer behavior. Plan your strategies according to your customer's behavior and customize your further conversations according to their behavior pattern.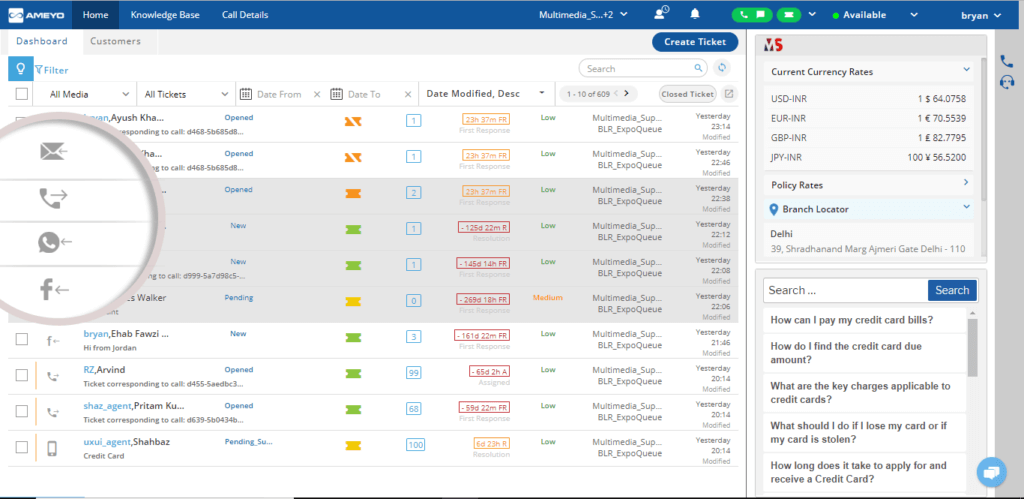 Engage in context with All information on one screen
Unified Agent Desktop offers you to interact with your customers via inbound and outbound calls as well as chats as part of the active media. At the same time, the agent can also handle interactions on passive media that include emails and social media. The agent would have a single customer view even for multiple channel interaction. This Improves the agent's overall efficiency and reduces the cost of operating customer queries.
Enhance Agent productivity across all channels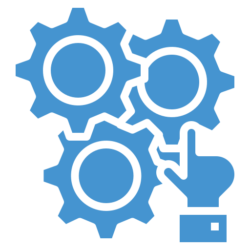 Automate Call Center Operations
Omnichannel contact center solution allows you to set automation rules based on the event and time-related triggers, such as assigning a conversation to an agent or sending notification or email based on a condition. This helps to streamline your business workflows by configuring powerful business rules in Ameyo's omnichannel call center software.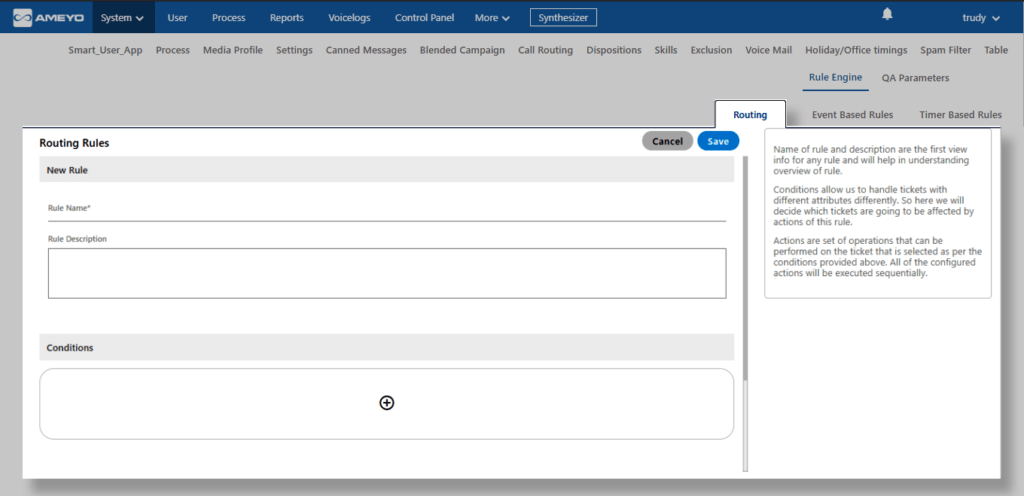 Intelligent Routing
Businesses can save time and resources by intelligently auto-routing incoming interactions from different channels to the right agent, based on the agent's skill, workload, customer category, or priority to ensure a quick resolution. In addition to the basic routing rules like Skill-Based Routing and Least Recently Used Routing, Ameyo Omni's advanced routing capabilities include Preferred Agent Routing, Dedicated Agent Routing as well as routing based on the inputs from a third-party or back-end system. By implementing smart routing automation, managers spend less time handling escalations and can focus more on improving core business operations.
We are really pleased to use Ameyo's service, especially the salient feature of VoiceBot
We are really pleased to use Ameyo's service, especially the salient feature of VoiceBot which is enabling Human Line Conversation. Our customers interact with Ameyo's VoiceBot by perceiving it as a Liveperson, so they respond in a similar way. Moreover, we can able to achieve a 40% cost saving on operational costs due to automated calls.
Thanks a lot for the Wonderful Product.
Special Thanks to the team for patiently handling our request & delivering beyond expectations.
Kumar Konar
Collection Head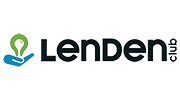 Ameyo helped Gulf African Bank make their business more efficient and profitable by offering them unique solution
At GAB we have had the pleasure to use the system for about 2 years now. Overall, it has been able to meet the desired expectations that we had as well as improved our quality of service.
Phidelis Mwarenge
Contact Center Team Leader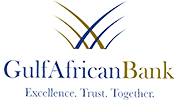 Metro Edge Technologies increases its productivity by 60%
Ameyo's Remote Contact Center Solution has helped us increase our productivity by 60%. It is a very effective solution that helps our agents
Kingsley Bennett
CEO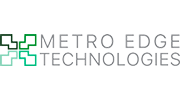 Khan Bank chooses Ameyo because of its highly efficient, flexible, and secure solution
The implementation scale was huge with lot of complexity. It was a major task for us to comply with security requirements and other business requirements. The project team worked effortlessly, satisfying all the requirements.
Bilegt Tumurkhuyag
CX Senior Specialist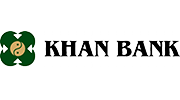 Unitel embarks on a journey of digital transformation with Ameyo
Since deploying Ameyo solution – IVR interactions increased almost 20%, taking from physical and costly agents to self-service. The way we configure the IVR system is very smooth and drag & drop and doesn't involve IT & engineers.
Tulga Otgonbayar
Chief Information Officer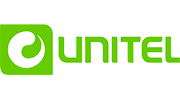 Globiva's overall conversions have gone up by 12-15% using Ameyo's Omnichannel Solution
Globiva's overall conversions have gone up by 12-15% using Ameyo's Omnichannel Solution. It provides tremendous data utilization and configuration capabilities that makes it a choice for premium service providers. We are using this solution for our international as well as domestic processes for its shortest response time and amazing dialer capabilities.
Vikram Singh Nathawat
Director and Co-Founder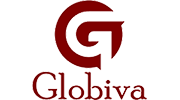 <
>
Frequently Asked Questions