What Is Customer Experience?
Learn What, Why and How of Customer Experience To Win the CX Battleground By Mapping Strategic Customer Insights, Digital Moments of Truth, and Empowering Employees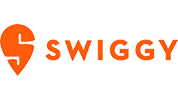 Customer Experience (CX) Definition
There has been a lot of buzz around Customer Experience (CX) emerging as the key differentiator and driver for growth and sustenance in consumer industry. But, what exactly is customer experience and what makes for a great customer experience?
Gartner defines customer experience as "the customer's perceptions and related feelings caused by the one-off and cumulative effect of interactions with a supplier's employees, systems, channels or products."
Forrester Research defines customer experience as: "How customers perceive their interactions with your company."
Clearly, the two basic elements of a customer experience definition are perception and interaction.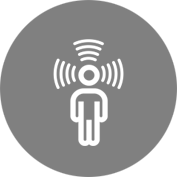 Customer's Perception
Customer's overall perception of a brand can be a result of single or multiple interactions with a brand while seeking any information or support at different phases of the customer life cycle.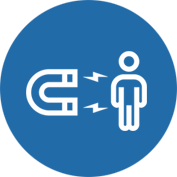 Interactions with Brand
Customer's interaction with a brand refers to the various touchpoints like talking to a customer support agent on call, self-service options, or live chat, etc. across the buyer's journey.
To simply put Customer Experience (CX) is how a customer perceives the brand through all the interactions across the customer life cycle. In the modern digital era, customers are well-informed and hyper-connected than ever. With a growing number of communication channels, brands are increasingly turning to technology platforms as a way to improve customer experience across channels.
Customer Experience vs Customer Service
Customer service is a part of the whole gamut of customer experience . Customer service can be defined as the support provided by a company to customers who are facing issues while purchasing or using its products or services. On the other hand, customer experience is the overall perception of a brand as a result of comprehensive interactions throughout the buyer's journey.
Moving on from the basic definitions, let's understand what is the difference between customer service and customer experience?
Customer Service is reactive – it only comes into play when a dissatisfied customer contacts the company. The business can only take action once something goes wrong, and not beforehand. Customer Experience, on the other hand, is proactive – a business can take action to optimize the customer journey before the customer becomes dissatisfied.
Customer experience is a holistic approach that goes beyond customer service department and is the responsibility of everyone in an organization. Unlike customer service which focuses on single specific interaction at a time, customer experience takes into account the overall customer journey by building long term relationship with customers.
Brands need to understand that seamless customer service delivered consistently over a period of time will eventually impact the customer's perception of the brand. Thus, making it easier for the customers to access customer service will ensure a better customer experience and boost customer loyalty.
What is Customer Experience Management?
Customer Experience Management (CEM or CXM) is the process by which an organization manages and organizes each and every customer interaction with a brand across the buyer's journey. Gartner clearly defines customer experience management (CEM) as "the practice of designing and reacting to customer interactions to meet or exceed customer expectations and, thus, increase customer satisfaction, loyalty and advocacy."
The objective of CEM is to optimize customer interactions to align with the customer's ideal brand perception and exceed their expectations to nurture and strengthen long term customer relationships. Customer Experience management is emerging as the key strategy to gain a competitive advantage in today's hyper-competitive marketplace. According to Gartner, more than 50% of organizations will redirect their investments towards customer experience innovations in the future. This also means, that your competitor is 50% or more likely to be focusing on customer experience in the future, thereby making it necessary to have a customer experience management software in place.
Three essential pillars of Customer Experience Management (CEM) are-

Know Your Customer
Brands that know their customers well are able to create awe-inspiring customer experiences. Organizations need to pay more attention to customer data to get insights about their needs and preferences for delivering personalized experiences.

Devise Optimal CX Strategy
Once the buyer persona is identified, it is crucial to define customer experience strategy mapping all the relevant touch points throughout the customer journey to better plan and organize how a brand will interact with the customers at each touchpoint.

Measure Customer Satisfaction
It is imperative to measure customer satisfaction in real time to estimate the success of CX strategy. Customer satisfaction index can be devised on the basis of regular customer feedback which will give a clear indication about customer perception of the brand.
Importance of Customer Experience
Competing brands are offering product parity on the quality and pricing front, now the key differentiator for customers is excellent customer experience that they consistently get from a brand. The crucial question that brands evaluate is – why customer experience matters? Switching brands has become really easy for the customers in case they are not delighted, making customer experience way more crucial for the brands strategically. Bad customer experience can cost a brand and will ultimately impacts its bottom line. Therefore, organizations are investing in improving CX to reap the following benefits of customer experience management –

Reinforce Brand Preference
Customers are delighted when they witness personalized experiences. Brands that focus on customer experience across all touchpoints have higher number of loyal customers.

Reduce Customer Churn
Cost of acquiring a new customer is more than retaining an existing one. A satisfied customer stays with the brand and is unlikely to leave for factors like product price.

Inspire Customer Advocacy
Memorable customer experience results in happy customers. Loyal customers are the best brand ambassadors or brand advocates for a company.

Boost Revenue
Satisfied customers add to the revenue with incremental sales and positive word of mouth helps the organization to add more value in terms of new business sales.
Customer Experience Strategy
The real secret to improving customer experience is to take clear action. A customer experience management strategy helps you decide what you have to do in order to deliver a remarkable customer experience across interactions, and measure the results to further improve your CX strategy. Right CX strategy along with optimal customer experience platform reduces costs, increases brand value, and allows you to gain the much-needed edge to stand out from your competition.
How do you build a customer service strategy? Brands must consider the following key factors while devising a customer experience (CX) strategy:

Reachability and Convenience
Companies need to identify the channels where their customers are active. Channel accessibility for customers in terms of reach out is a prerequisite for effective customer experience strategy. Also, a well planned CX strategy takes into consideration the purchase and service convenience from the customer's perspective.

Channel Flexibility
Buyer's journey consists of multiple touch-points and a consumer might interacts with a brand via different channel at specific touch-points. An ideal CX strategy takes this requirement into account and ensures flexibility to switch channels for a customer without losing the context of previous customer interactions or compromising on the seamless experience.

Personalization
Every brand witnesses a unique customer journey, and identifying the various touch points where a customer interacts with a brand is essential for the organization to deliver unified and consistent customer experience. It helps brands to plan and prepare in advance to serve their customers throughout their customer life cycle.

Customer Journey Maps
Every brand witnesses a unique customer journey, and identifying the various touch points where a customer interacts with a brand is essential for the organization to deliver unified and consistent customer experience. It helps brands to plan and prepare in advance to serve their customers throughout their customer life cycle.
Omnichannel Customer Experience
Customers in today's technology driven world expect to interact with brands via channels of their choice – including voice, email, web, mobile, SMS, or social media and that too at their own convenience. To remain competitive, companies are facilitating customer interactions across these various channels. But, what still hampers delivering seamless customer experience is that these multiple channels exist in silos and thus, restricts an organization to deliver omnichannel experience to customers.
What is omnichannel customer experience? Unlike the multichannel communication mode, omnichannel customer engagement solution helps in tracking the entire customer journey across channels and thereby, creating a consistent and optimised experience. Customers have the freedom to switch between different channels without any hassles such as loss of information, or the need to repeat existing information.
Omnichannel Customer Experience
Delivering omnichannel customer experience calls for 360 degree view of the customer thereby empowering employees with a unified view of all interactions encompassing each customer touchpoint for better customer engagement. This helps companies to up their customer experience game by:-
Deriving customer insights from the data collected at each touchpoint to identify customer's needs
Delivering a personalized customer experience tailored for each individual.
Predicting consumer behavior for driving customer engagement to help in upselling and cross-sell
Changing Customer Engagement Across Industries
Consumer business marketplace is swiftly evolving as a result of increasing competition, changing customer behaviour and rapid technological adoption. Improving digital customer experience across consumer industries is the main strategy for organizations. Digital transformation is one of the major influence on the way customers are interacting with brands via multiple channels at their convenience while expecting consistency across interactions.
How changing customer engagement needs across key consumer industries is reshaping the business dynamics –

CX in Healthcare Industry
Patient experience is now seen as one of the integral pillars of quality in healthcare. Positive patient experience is also linked to improved clinical outcomes. Given the impact of experience in the overall journey of a patient's association with the hospital, health care providers can no longer dismiss the experience as a mere subjective or mood-oriented matter.

CX in Insurance Industry
Insurance companies deal with a very emotional and sensitive situation. There has to be a sense of duty and commitment since most customers reach out to their insurer only at the time of distress. Insurance companies should aim to deliver a personalized customer experience in the best possible way.

CX in Travel Industry
Travel and Hospitality as an industry is very competitive. The operational costs are high and one can't cut costs without compromising the service. There are various websites available today for customers to compare prices, thus, making them sensitive to flight and hotel prices. With that, delivering great CX is paramount. Today, the traveler's journey starts way before actually boarding the flight. Thus, companies need to dedicate as much time and resources as possible to ensure customer retention.

CX in Banking Industry
Banks and Financial Institutions (BFSI) are the backbone of any economy. The world is going digital, so should the BFSI. With such a huge customer base, it becomes even more important to provide high levels of customer service. The customer interactions in the Banks and other Financial Institutions are sensitive. It requires a sophisticated customer interaction management software which stores, processes and analyzes the data in an efficient and cost-effective manner.
Customer Interaction Management Challenges
Today's digital consumer demands more, and expects a brand to exceed her expectations every time she deals with a brand. The customers have a wide array of choices when it comes to choosing the right business to invest in, and would often go with the best the market has to offer that fits their budget.
Delivering an awe-inspiring customer experience remains imperative for a business to survive these times of digital transformation. Intelligent customer interaction management software facilitates in addressing key CIM challenges every business faces in driving seamless customer interaction management (CIM)-
Every customer interaction matters for delivering memorable customer experience and consistency across the customer life cycle results in brand loyalty. Giving the customers an option to connect with a brand through multiple channels, is just a halfway measure. What is essential is to deliver the consistent quality customer service and support across channels, whether it is through phone, email, on social media, or via website.
Working in silos is a major obstacle in delivering seamless customer experience (CX). In addition to the siloed communication channels, disintegration between front-office and back-office systems and processes makes it difficult to provider quick and appropriate customer service. Organizations must identify an appropriate mix of tools to achieve integration of disparate channels, applications across various processes.
Single customer view, also known as '360 degree' customer view or 'unified' customer view can be defined as a method for gathering and displaying all the customer-related data into a single record. Organizations must understand that without a way to maintain a unified customer view, they cannot analyze their customer preferences, or deliver personalized experiences.
How to Improve Customer Experience?
Customer experience management (CEM) aims for continuously adding value to customers. With growing digitization, customers expect brands to facilitate seamless, minimum-effort, and highly engaging cross-channel interactions as the minimum requirement. Organizations need to plan how they can foresee changing customer expectations and how to improve customer experience in a call center by including CX strategy as a part of their business strategy.
Place Customer at the Center of Business Strategy
The customer stands at the center of every business and it is important to understand the customer in depth at each and every touch point. Organizations should plan and implement a CX strategy with relevant tools and technology to achieve a 360-degree customer view and analyze customer sentiment & social indexes, across customer interaction history to deliver superior customer experience. This will also help the businesses to leverage the customer interaction-history analysis to strategies up-sell and cross-sell opportunities converting customer support departments from cost center into profit centers.
Establish Clear Cross-Functional Accountability
Exceptional customer experience calls for clear accountability between the front office functions like sales, marketing, and customer service with back-office functions such as business intelligence, reporting, procurement, inventory management, etc. With cross-functional accountability, seamlessness and speed can be maintained across the customer query resolution process by identifying the bottlenecks hampering SLAs. Any changes or updates in the customer query is captured and tracked across the systems on a real-time basis.
Empower Employees with Customer Insights and Knowledge
Customer support agents act as the face of the company when they interact with the customers across the touchpoints and it is crucial to empower them to deliver a great customer experience. When agents can access the single view of customer interaction history across the channels, they are better equipped to understand the customer's perception and expectations from the brand and are better placed to deliver a seamless, personalized, and dynamic experience.
Customer Experience Mapping
To take the CX game one notch higher, organizations need to have a holistic bird's eye view of all customer interactions across the entire customer journey. This helps to identify and focus on critical moments-of-truth for the customers and reveal CX gaps. And to do this, customer experience mapping is required.
Customer Experience (CX) Mapping can be defined as the strategic process of visually plotting and laying out all customer interactions, activities, and engagements throughout a customer journey with the brand. It pretty much covers everything ranging from the initial point of contact to the very last interaction covering each and every touch-point. Intelligent customer experience platform helps in the mapping customer journey through detailed customer journey maps to capture moments of truth.
As per Gartner, customer journey maps are essential as they provide customer experience leaders with a blueprint for consensus and action. Customer journey maps lay the foundation for successful journey mapping initiatives by arranging diverse participation, developing valuable customer insights and creating personas that drive necessary customer focus.
For effective customer experience mapping, a brand must know how to create a customer journey map that would aid in-
Identifying all touch-points where customers interact with a brand
Prioritizing the specific customer needs for each phase of the buyer's journey
Ensuring that the customer journey is aligned in ideal chronological order
Identifying the gaps between the expected customer experience by the customer and the one actually delivered by the brand
Determining the relevant actionable direct efforts and expenditure on priorities to maximize customer satisfaction and organizational effectiveness
Customer Experience Measurement
As per Forrester's CX Index 73% of companies listed 'improving customer experience' as a priority. But only 1% of organizations actually deliver an excellent experience for their customer. Simply put, you cannot improve, what you cannot measure. Since customer experience seems like a qualitative concept, the most important question is how to measure CX?
The takeaway from companies which have streamlined customer experience delivery and are heading in the direction ofCX maturity is to identify and measure key customer experience metrics.
These CX metrics can also be termed as customer experience measurement tools and help to identify and fix CX gaps across the customer experience measurement framework. Companies cannot overlook the importance of measuring customer experience. Some common customer experience metrics to help brands identify the shortcomings of their CX strategy are:

Customer Effort Score (CEC)
Companies want their customers to effortlessly interact with them at every touch-point, and CEC helps them to determine how much effort has been put by their customers to accomplish a task while interacting with them. To calculate CES, organization asks a question like: 'The organization made it easy for me to handle my issue".' on a scale ranging from "Strongly disagree" to "Strongly agree." Reducing customer effort by ensuring quick and easy resolution of their queries has proven to promote customer loyalty and retention.

Customer Satisfaction score (CSAT)
Companies want to know whether the customers are satisfied with their products/services and CSAT score helps determine the customer satisfaction level for specific aspect of interacting with the brand like getting customer support for product exchange query, etc. It is calculated by sending automated surveys to customers asking them to rate their satisfaction level with respect to certain brand interactions on a scale of 1 (very unsatisfied) to 5 (very satisfied).

Net Promoter Score (NPS)
Companies can measure their customer loyalty with the help of NPS, by determining how likely they are to recommend the brand to others and purchase from them in the future. NPS gives a bigger picture of the brand by considering overall customer experience in the long run. It is calculated by asking a simple question – How likely are you to recommend this brand to a friend or colleague?' on a scale of 0 (not at all likely) and 10 (extremely likely). Subtracting the percentage of Detractors from the Promoters gives the NPS score.
Customer Experience Training
The growing importance of customer experience as a strategy for gaining competitive advantage and impacting the bottom line has brought CX at the business forefront. With organizations setting goals around delivering better customer experience and contemplating a higher investment in CX infrastructure and platform, the need for customer experience strategy training is inevitable.
CX training is not just crucial for the C-suite and administrative level executives, but for every employee in the organization, as delivering 360 degree customer experience is an all-inclusive approach.
Developing a customer centric culture is a prerequisite for an ideal CX strategy and importance of digital customer experience training can be easily determined by following benefits-
Improved Knowledge and Skill Enhancement – Customer experience training will help customer service executives to stay updated on the latest CX trends, tools, and methodologies. Secondly, it will support them to develop and improve their skill set for better serving their customers.
Better Employee Engagement – Involving employees at all levels of the organization in comprehensive CX training results in building a customer-centric culture. Engaged employees are more committed to the organizational goal of improving customer experience and are in alignment with the company's CX strategy.
Higher Productivity – When employees are imparted necessary training to develop the required skills for achieving the organizational goal, it results in effective performance. CX goals can be achieved in an efficient manner with higher agent productivity.
Future of Customer Experience
At strategic level businesses have started to align their goals and objectives with Customer Experience (CX) at the heart of their brand strategy. Key CX areas are going through a transformation and it wouldn't be wrong to say that the year 2018 will witness a remarkable shift in CX landscape with respect to latest technologies like artificial intelligence (AI) enabled CX, and the same is endorsed by the top customer experience trends projected by the industry experts.
Want to Deliver Exceptional Customer Experience?
Ameyo empowered Awash Bank with an end-to-end system
Ameyo empowered us with an end-to-end system that was easy to use. Furthermore, we were delighted with the capability of the solution to match to our specific business processes and enhance our customer experience
Yohannes Tsegaye
Director, Customer Experience Directorate | Awash Bank
Ameyo is a feature-rich solution with several integration capabilities
We have been using Ameyo to handle our calling operations and the journey has been really good so far. It is a feature-rich solution with several integration capabilities, which truly makes Ameyo our first-ever choice in contact center solutions space. What further aligns Ameyo with us is our shared vision of expanding in the Middle East region and I am sure Ameyo will help HalaSat in the mission.
AlHashem
Contact Center Manager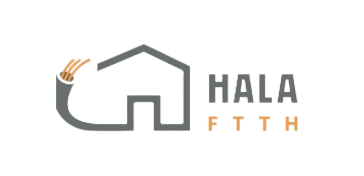 We are really pleased to use Ameyo's service, especially the salient feature of VoiceBot
We are really pleased to use Ameyo's service, especially the salient feature of VoiceBot which is enabling Human Line Conversation. Our customers interact with Ameyo's VoiceBot by perceiving it as a Liveperson, so they respond in a similar way. Moreover, we can able to achieve a 40% cost saving on operational costs due to automated calls.
Thanks a lot for the Wonderful Product.
Special Thanks to the team for patiently handling our request & delivering beyond expectations.
Kumar Konar
Collection Head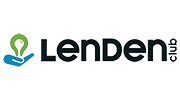 Ameyo helped Gulf African Bank make their business more efficient and profitable by offering them unique solution
At GAB we have had the pleasure to use the system for about 2 years now. Overall, it has been able to meet the desired expectations that we had as well as improved our quality of service.
Phidelis Mwarenge
Contact Center Team Leader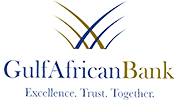 Metro Edge Technologies increases its productivity by 60%
Ameyo's Remote Contact Center Solution has helped us increase our productivity by 60%. It is a very effective solution that helps our agents
Kingsley Bennett
CEO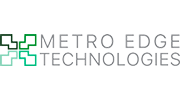 Khan Bank chooses Ameyo because of its highly efficient, flexible, and secure solution
The implementation scale was huge with lot of complexity. It was a major task for us to comply with security requirements and other business requirements. The project team worked effortlessly, satisfying all the requirements.
Bilegt Tumurkhuyag
CX Senior Specialist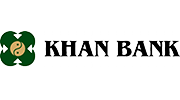 <
>