Enhance Virtual Call Center Agent Productivity with a Secure Virtual Call Center Software
-- Trusted by 2000+ Enterprises in 60+ Countries --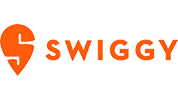 What is a Virtual Call Center?
A virtual call center, also known as a remote contact center is a working model where your call center agents are not confined to an office or a device. They have the freedom to work from anywhere while receiving inbound customer calls and managing outbound queries. With flexible deployment options it offers a cost-effective solution to the traditional, legacy call center solutions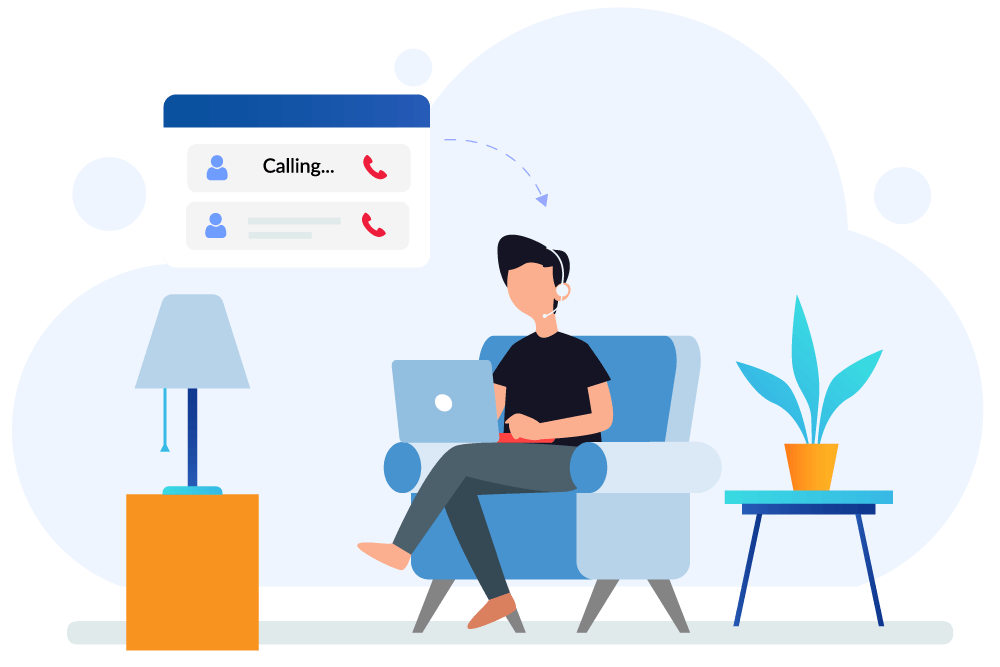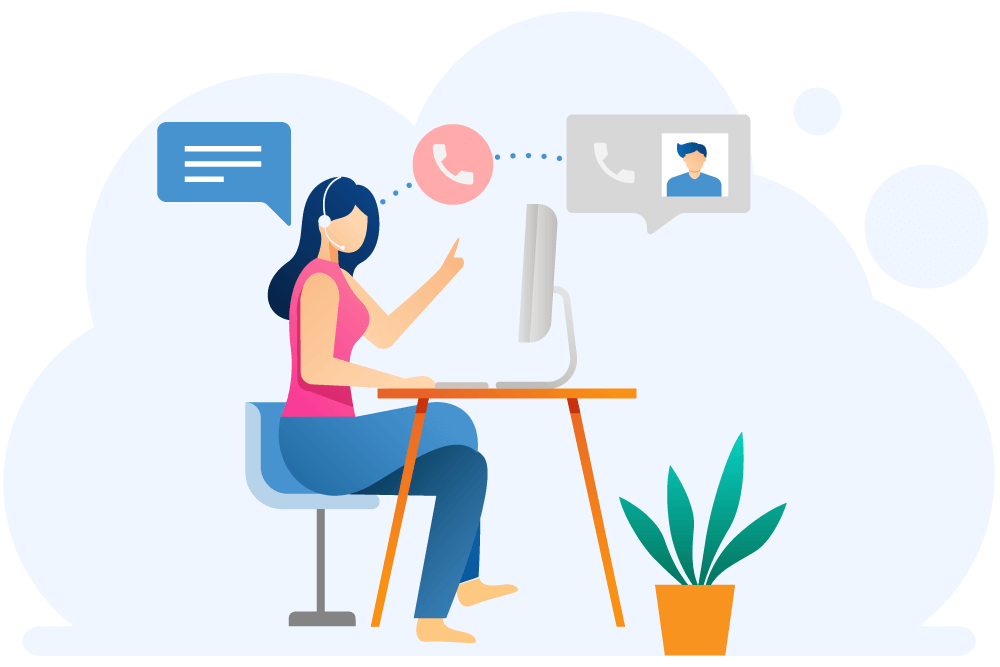 How Does a Virtual Call Center Work?
Virtual call centers are essentially having a call center which can be accessed remotely. Virtual Call Platform can be both hosted on cloud or business premises depending on business requirements. Once a virtual call center platform is deployed, the remote agents log into the system from their respective locations and are all set to handle customer calls similar to an office environment.
Why is Virtual Call Center the Future?

No Geographical Limitations
Flexible agent login. Allow agents and supervisors to login from any device or location

High call quality at low Bandwidth
WebRTC based calling to not compromise on call quality even when internet bandwidth is low

Call Center on Mobile
Manage all your inbound, outbound calls and view dashboards using a mobile app

Don't make the Customer Wait
No more busy tone. Allow the customers to schedule a call back of hold their queue position

Be on Customer's Preferred Channel
Engage with your prospects and customers via voice call, email, WhatsApp, Facebook, or Twitter 

Remote Supervision
No more busy tone. Allow the customers to schedule a call back to hold their queue position

Real-time Resource Management
Shuffle around & assign agents in real-time to different campaigns during peak traffic

Monitor All Calls
Let the supervisors monitor live calls with features like snoop, barge, whisper to ensure call quality
Why Ameyo's Virtual Call Center Software?

Mobile Agent Call Center Application
Ameyo offers an easy to use, flexible, and intuitive mobile call center application so your virtual agents can log in from anywhere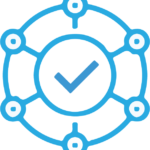 Enterprise Grade Call Center Features
Ameyo Virtual Call Centre provides comprehensive Enterprise Call center capabilities with Dialers, CTI, ACD, IVR, Unified desktop, and Omnichannel support

Secure Virtual Application & Environment
Ameyo provides a PCI DSS compliant, and ISO/IEC 27018 and ISO-27001 certified multi-layered secured virtual call center environment to ensure data security and customer privacy.
How to Setup a Virtual Call Center?
A step-by-step guide to setting up your virtual call center

Infrastructure Readiness Assessment
Evaluation of available infrastructure – media (SIP,PRI, gateway) and other server specifications and processor requirements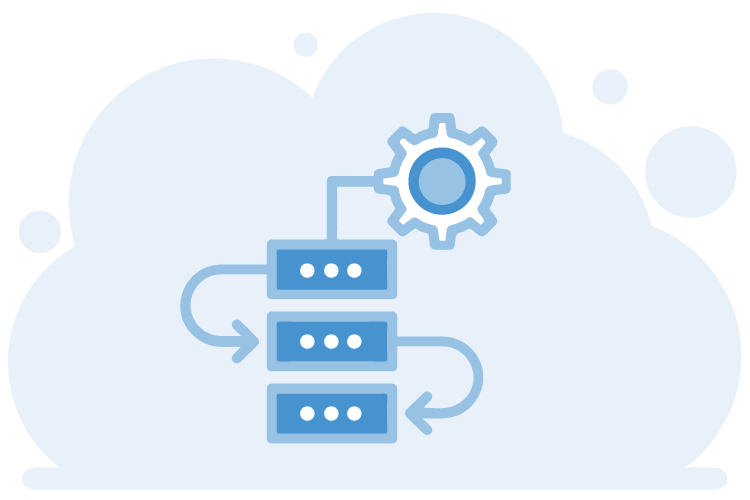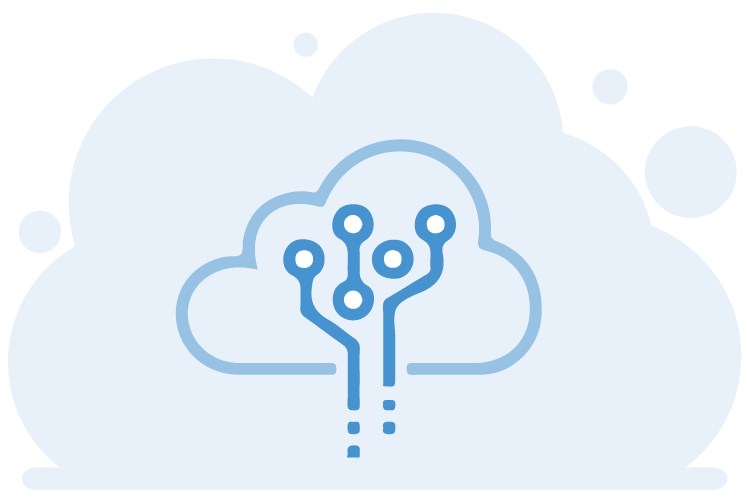 Choice of Cloud or Premise Deployment
Deployment with PSTN or VPN-based remote solution on your preferred cloud partner.

Onboarding and Training
Training of remote agents and supervisors on using Ameyo's virtual call center Software interface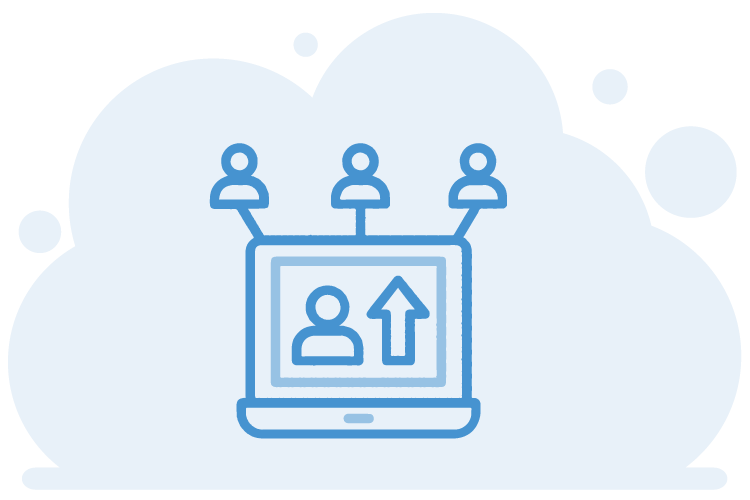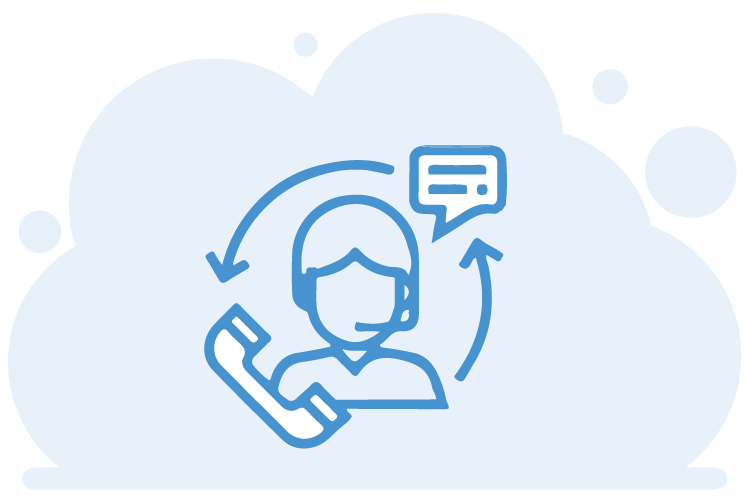 Go live
Your virtual call center is up and running within 48 hours
Switch to the Best Virtual Call Center Software for Your Business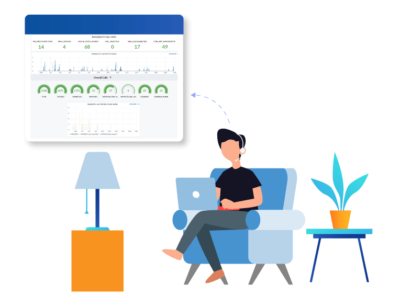 Establish Remote IT Governance
Equip yourself with up to 15 parameters to overcome remote IT infrastructure challenges. Ameyo's Application Infrastructure Management allows you to get a 360-degree view of all remote systems, devices, and environments with qualitative & quantitative feedback to Call Center Supervisors.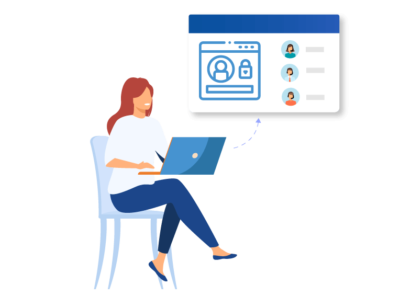 Centralized Control of Remote Operations
Don't let a dispersed remote workforce and different telephony systems get in the way of monitoring your virtual agents. Get a unified view of all your virtual call center agents while having the flexibility to login from multiple devices or interfaces ans scale your remote operations with ease.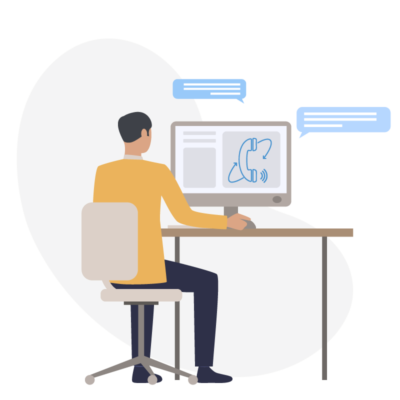 Intelligently Route your Calls
Make the most of your agents' skills. Use the routing algorithms to automate call routing based on the availability of agents, their expertise, or customer buying history. Don't make your valued customers repeat their queries. Connect them to the last agent they spoke to and ensure faster query resolution.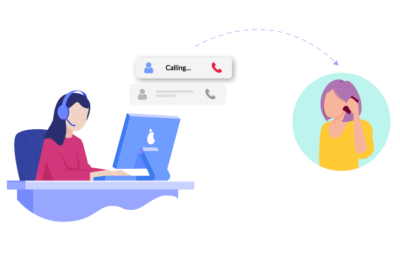 Automate Dialing to Eliminate Mundane Tasks
Allow your agents to focus on priority issues by eliminating routine, manual tasks. Configure the dialing strategies based on pre-set parameters for automatic lead assignment based on call traffic, available agents, call drop ratio, etc. Thus, increasing agent productivity with autodialer software.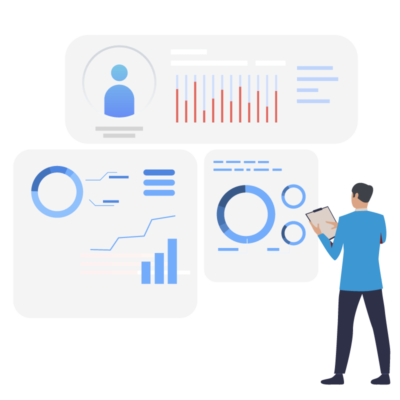 Improve Visibility of SLAs & KPIs
Remotely monitor call details, call performance, call distribution, average wait time, number of customers in the queue on a single screen. Monitor multiple campaigns simultaneously and choose the KPIs that are important to your business-specific needs while fetching and scheduling reports to be sent to your inbox to examine later.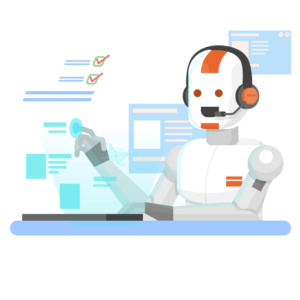 Don't Miss Calls after Business Hours
Integrate voicebots and chatbots to serve customers after business hours while allowing them to schedule a call back at a convenient time to resolve the issue. Do not lose out on any prospective customer by getting a missed call report to ensure they are catered to. Thus, increasing your conversion rate.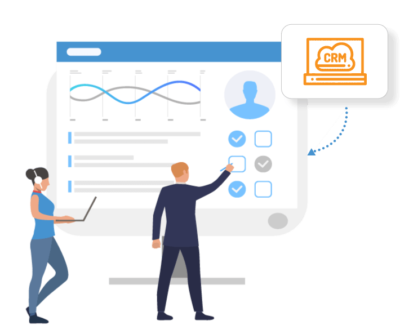 Have Contextual Conversations
Provide your customer care reps with all the customer data using CTI integration to have quality conversations. At the same time, the agents can merge, split, or transfer an interaction to a different agent while maintaining the context of the conversation. In case the details need to be changed, the agents can easily do it from the same tab – the data will be pushed to the CRM.
Make Remote Working Fun with Ameyo's Virtual Call Center Solutions

Auto Dialer

IVR

ACD

Blended Campaigns

Omnichannel Support

Call Center Integrations

CTI Integration

Unified Desktop

Flexible Deployment

Real-time Monitoring

Call Center Reports

Click-to-Call

Voiceblaster

Single View of Customer
Ready to build your Virtual Call Center?
Ameyo Vs Competition
What makes us different from other Virtual Call Center Solutions
| | Ameyo | Other Vendors |
| --- | --- | --- |
| Call Center Monitoring | Real-time and Historic | Limited Monitoring Features |
| Reporting | Comprehensive Reports and Report Scheduling | Limited Call Center Reporting |
| Call Connect Rate | High | Low |
| Real-time Queue Management | Yes | No |
| Dialers | Predictive, progressive, Preview | Predictive & Progressive |
| Telephony | WebRTC and PSTN | Only PSTN |
| Device Flexibility | Mobile app, laptop, feature phone | Only Laptop |
| Security | Enterprise-grade | Basic |
| Complete IT Governance | Yes | No |
| Flexible Agent Login | Yes | No |
CUSTOMER SUCCESS STORY
"Ameyo helped us improve our TAT from 1 hour to 15 minutes."
Suresh V. Suryamurthy
CEO, iMarque Solutions
Ameyo is a feature-rich solution with several integration capabilities
We have been using Ameyo to handle our calling operations and the journey has been really good so far. It is a feature-rich solution with several integration capabilities, which truly makes Ameyo our first-ever choice in contact center solutions space. What further aligns Ameyo with us is our shared vision of expanding in the Middle East region and I am sure Ameyo will help HalaSat in the mission.
AlHashem
Contact Center Manager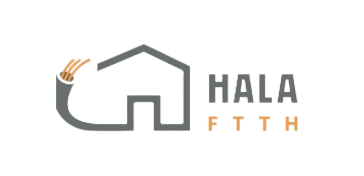 We are really pleased to use Ameyo's service, especially the salient feature of VoiceBot
We are really pleased to use Ameyo's service, especially the salient feature of VoiceBot which is enabling Human Line Conversation. Our customers interact with Ameyo's VoiceBot by perceiving it as a Liveperson, so they respond in a similar way. Moreover, we can able to achieve a 40% cost saving on operational costs due to automated calls.
Thanks a lot for the Wonderful Product.
Special Thanks to the team for patiently handling our request & delivering beyond expectations.
Kumar Konar
Collection Head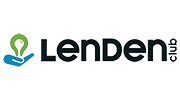 Ameyo helped Gulf African Bank make their business more efficient and profitable by offering them unique solution
At GAB we have had the pleasure to use the system for about 2 years now. Overall, it has been able to meet the desired expectations that we had as well as improved our quality of service.
Phidelis Mwarenge
Contact Center Team Leader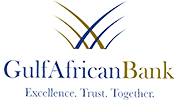 Metro Edge Technologies increases its productivity by 60%
Ameyo's Remote Contact Center Solution has helped us increase our productivity by 60%. It is a very effective solution that helps our agents
Kingsley Bennett
CEO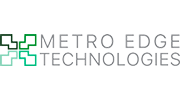 Khan Bank chooses Ameyo because of its highly efficient, flexible, and secure solution
The implementation scale was huge with lot of complexity. It was a major task for us to comply with security requirements and other business requirements. The project team worked effortlessly, satisfying all the requirements.
Bilegt Tumurkhuyag
CX Senior Specialist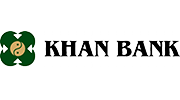 Unitel embarks on a journey of digital transformation with Ameyo
Since deploying Ameyo solution – IVR interactions increased almost 20%, taking from physical and costly agents to self-service. The way we configure the IVR system is very smooth and drag & drop and doesn't involve IT & engineers.
Tulga Otgonbayar
Chief Information Officer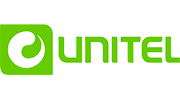 <
>





Sankar Rao A.
Director - Products
Ameyo software is being used as a CTI for Ola customer and partner support. The software has met the expectation of Ola and we were able to extend it to meet Ola's unique requirements.






Shivam M.
Sr Network Engineer
Our connectivity increased with retry time and campaign settings.Working with AMEYO has a great experience mostly in terms of Customer support on any issues identified. Ameyo is economical. Its flexibility with interating different CRM and it will keep stable.






Ehab M.
Head of Electronic Banking
Easy to use and customize application with excellent support team






Mitesh S.
System Support Engineer
I like this software because of the capability to handle large numbers of call flows. I like the efficiency of this software like how it works and gave us the option to supervise the agents activity on a real time basis and the proper reports which helps alot to conclude many things.
The Ameyo Advantage
Leader in Customer Experience & Contact Center Solutions
Honorable Mention in Gartner Magic Quadrant for 3 Years
Awarded Frost & Sullivan Asia Pacific CCI Leadership Award
Deloitte Technology Fast 500 ASIA PACIFIC, 2014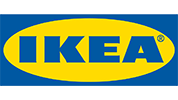 ---
Take your Customer Experience to the Next level with
Ameyo's Customer Engagement Platform
Frequently Asked Questions