Comprehensive Call Center Metrics Analytics & Reporting
Track Contact Center Productivity by analyzing Call Center management & Agent Performance reports
Stay on Top of your Contact Center Performance
Have a comprehensive view of your inbound and outbound call center operations and hold Agents accountable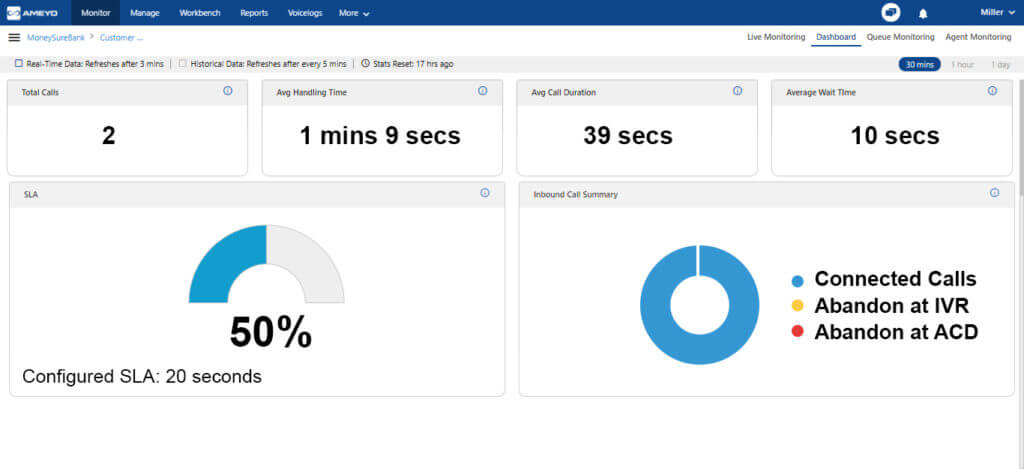 Get hold of your Inbound Contact Center Metrics
Get a comprehensive view of operational metrics and all the individual call parameters along with the service-level agreement statistics. Get metrics for the number of inbound calls handled, number of customers waiting on the ACD, average call duration, and other such important call center metrics data for the last 30 minutes, an hour, or for the day using Ameyo dashboards. Based on the current trend and call traffic, shuffle your agents to optimize resources and ensure first call resolution and high customer satisfaction.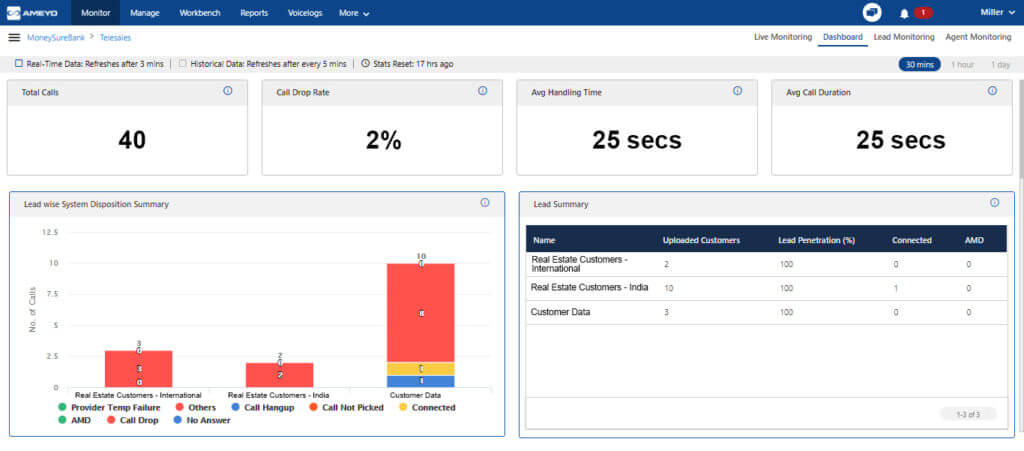 Stay Informed of Your Outbound Contact Center Metrics
Be in control of your lead engagement metrics and conversion data with dedicated outbound dashboards. Have a view of call volume trend and churn data for an improved conversion rate. Add customized parameters relevant to the business to allow the managers and supervisors to make well-informed decisions. Get hold of all the relevant KPIs and metrics for multiple campaigns with a simplified view.

Keep track of your Contact Center Agent Productivity
Monitor your agent's activities with a bifurcated view for agent monitoring. Stay updated on your call traffic and active workforce to never miss on a call. Keep a close look at metrics like agent's staffed duration, ready duration, average call handling time, talk time, hold time, etc to plan your operational handling.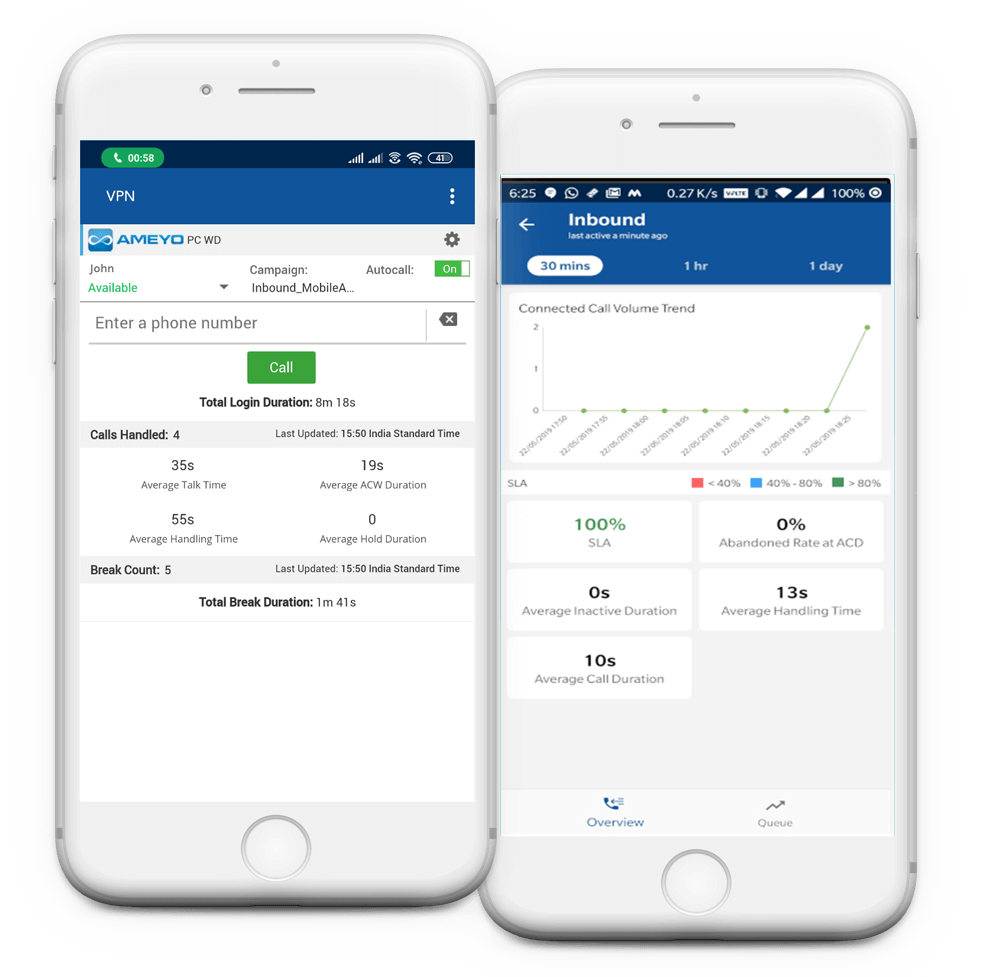 Empower Operation Heads with Mobile Call Center Tracking
Obverse Key Contact Center campaign metrics using Ameyo Bird's Eye View Mobile Application. Configure monitoring of key metrics that you always want to have an eye on. Get notified of SLA breaches with a Push Notification on your Mobile App.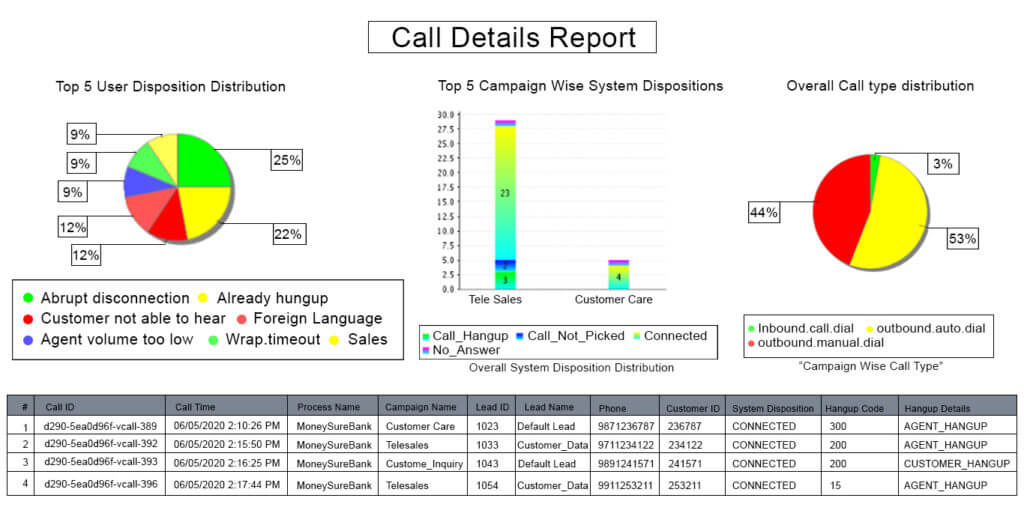 Let Data Drive your Decisions
Get access to comprehensive call center reporting metrics. Analyze the activities in any queue or campaign with comprehensive call center metrics analytics. Get customized reports of queues of all inbound or transferred to campaign calls that have reached the ACD for each time interval. Supervisors can also choose to add metrics that are important to their business proposition.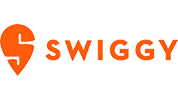 Experienced and Trusted by 2000+ Customers worldwide