Call Center Dialer
Automate Outbound Dialing to Increase Call Connects, Calls/Agent and Conversions with Ameyo's dialer software
Customer Engagement Platform
-- Trusted by 2000+ Enterprises in 60+ Countries --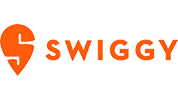 Understanding Call Center Dialers
What is a Call Center Dialer?
A call dialer is an application that automates the process of dialing numbers in call centers. Unlike manual dialing, it automatically dials the phone numbers pertaining to a selected list of contacts on behalf of the agents. A call center dialer, also known as an outbound dialer, connects the customer to either an IVR or to a live call center representative, thereby increasing the call connect ratio and agent talk time.
The right dialer software for the call center is much more than just an automatic dialing solution, as it brings intelligence and analytical insights to the outbound calling process to enhance call center efficiency and improve agent productivity.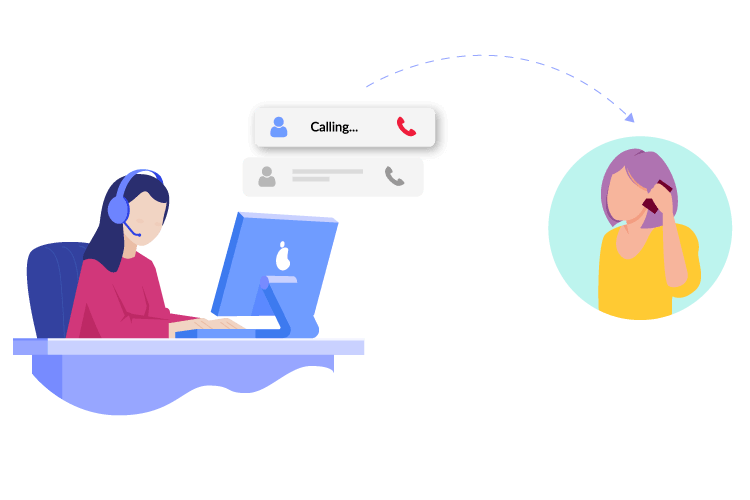 Why does a Business need Call Center Dialers?
Call centers are not just for providing customer service but are also increasingly generating revenue for the business using dialer for various operations like-

Lead Generation
Phone is still the most widely used channel for sales development and companies use cold calling as a strategy to generate leads in both (B2B and B2C) scenarios. The more the number of prospects being reached, the higher the lead generation rate.

Inbound Lead Conversion
In today's digital times, businesses are exploring various digital channels as well to generate leads, and these web leads are then reached out via phone for further qualification, nurturing, and closure. Lead response time is a crucial factor in determining the lead conversion rate.

Up-Sell and Cross-Sell
An integrated outbound dialer allows the agent to have contextual conversations as all the relevant customer data is available using CTI and CRM integration. At the same time, the agents can update customer details in real-time and the same will be pushed to the CRM. This increases sales conversions.

Promotions and Surveys
Every business needs to promote its offerings to existing and prospective customers for better Sales. And also for improving their products and services, they need feedback from their customer base. A robust call center dialer helps to reach out to a vast customer base efficiently and quickly.
Since a Power Dialer is an automated outbound dialing system that connects prospects with agents more efficiently by dialing numbers one after the other while saving live agents' time. The supervisor can easily upload the contact list and set the configuration to automate dialing while eliminating manual dialing. Thus, freeing the agents to focus on every call and have quality customer interactions.
The right dialer software for the call center is much more than just an automatic dialing solution, as it brings intelligence and analytical insights to the outbound calling process to enhance call center efficiency and improve agent productivity.
To overcome these constraints, call center dialers are installed for automating the dialing process to accelerate operational efficiency by increasing talk time per hour.
Types of Call Center Dialers
What is a Predictive Dialer?
A predictive dialer is an outbound dialer system that automatically dials numbers from a contact list and as soon as the call connects, the call dialer routes them to an available agent to take the interaction forward. Predictive dialer saves agents time by screening busy signals, voicemails, unanswered calls, and disconnected numbers. As the name suggests, the predictive dialer has an inbuilt algorithm to predict when the next call should be placed. It analyzes when agents will be free to take the next call based on historical call pattern and then dial numbers on the agent's behalf.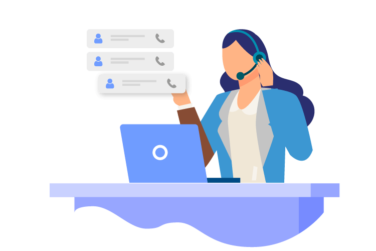 How Predictive Dialing Works?
Predictive dialing employs a dialing engine based on an algorithm that kicks off automatic outbound calls for a specific campaign in the background for call center agents before connecting the live calls to the agents.
The predictive dialing engine starts dialing numbers for a list of contacts in specific campaigns.
Dialing algorithm based on various factors like average call length, nature of calls, time of day, and agent availability adjusts outbound dialing rate in real-time.
The call center manager can also tune the various dialing algorithm parameters for a customized call pacing rate depending upon the requirement.
All the answered calls are routed to agents and the remaining are again automatically scheduled for retry at a later interval.
Why Do Call Centers Need a Predictive Dialer?
Predictive dialers are routinely used in call center processes like telemarketing, market research, debt collection, and customer service follow-ups. In addition, some outbound call centers also use predictive dialers for lead qualification to maximize the amount of time they can spend on the phone with prospects during outbound sales prospecting.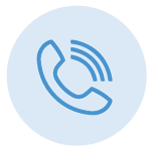 High Call-Connect Ratio
Predictive dialer bars all deterrents like busy signals, voicemails, unanswered calls, etc. and results in more connected calls.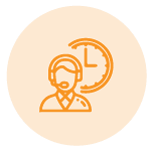 Cut Down Agent Idle Time
When the agents are freed up from dialing the numbers manually and waiting for the calls to be connected every single time, they spend more time talking on the call.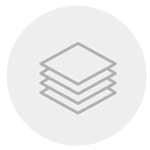 Manage Multiple Campaigns
By automating the dialing process, the ability of a call center to handle more call volume increases variably and multiple campaigns can be managed simultaneously.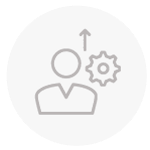 Increase Productivity
With reduced idle time and increased agent talk time operational efficiency and productivity of a call center increases manifold.
What is a Progressive Dialer?
The progressive dialer also known as the power dialer is a type of call center dialer where the agent is already active on the line before a call is dialed. The agent initiates the calling session and when a call is connected, he answers the call. Since the agent is already live in this dialing scenario, there is no need for routing the calls.
In the case of progressive dialing, there is hardly any possibility of call abandonment unlike predictive dialer as the call dialer dials one number at a time and the agent is always available on the line to answer the connected calls.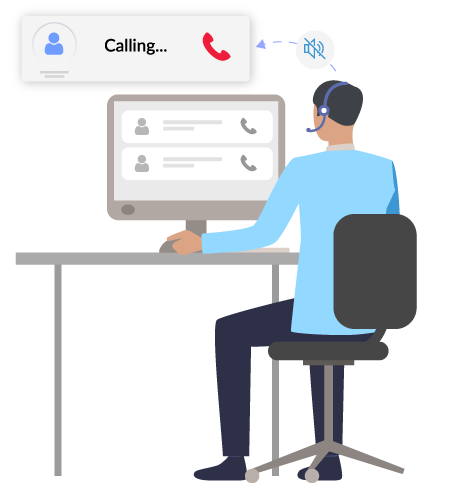 How Progressive Dialing Works?
In the progressive dialing mode, the dialer dials a pre-selected list of numbers in sequential order, one after the other with a live agent already available on the line.
In a progressive dialing scenario, call center agents have complete control over the dialing process and activate the dialing session as per the requirement for the selected list.
The progressive dialer, dials the numbers one at a time and in case a number is busy or gets disconnected, it immediately dials the next contact number on the list.
Sequential dialing and active agent availability lead to rule out call abandonment possibilities.
Connected calls are answered by the agents without any pauses or delays and the call dialer stops dialing the next number from the list until the agent wraps up the call.
Why Call Centers Need a Progressive Dialer?
Progressive dialers work better for call centers with fewer agents working on high-quality leads. It is highly productive for B2B organizations working on higher value leads that require outbound agents to apply their sales outreach skills to navigate through gatekeepers to talk to the right party contact.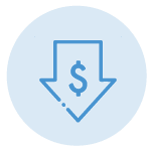 Minimize Abandonment Rate
In progressive dialing, there is no need for transferring calls to the agents. Once the call gets connected, there is no pause or delay in starting the conversation by the live agent.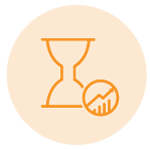 Increase Conversion Ratio
With a progressive dialer in action, an agent has more control over the calling process, and single dedicated lines and agents lead to more call connections with better call quality and personalized outreach.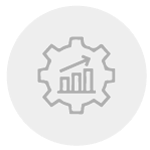 Increase Efficiency
The progressive dialer minimizes manual dialing errors and bypasses busy numbers, dropped calls, and bad numbers without wasting agent time.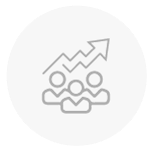 Boost Agent Productivity
A single-line progressive dialer can dial approximately 75-80 calls per hour. Against manual dialing, it dials over 200% more prospects per hour.
Predictive Dialer vs Progressive Dialer
| Parameter | Predictive Dialer | Progressive Dialer |
| --- | --- | --- |
| Business Type | Mostly used for B2C calling processes | Mostly used for B2B calling processes |
| Ease of Use | It is a complex outbound dialer as it requires to set a dialing algorithm and intelligent routing to make it a success | It is easy to use and gives a complete control to the agent. No call routing is needed as the agent is available before the call connects |
| Call Frequency | It simultaneously dials multiple calls via different lines depending on average call time and number of agents | The number of calls depends on the call receiving capability of the agents |
| Quality of Connection | High call abandonment rate | Minimum call abandonment rate |
What is a Preview Dialer?
Preview dialer is a type of outbound dialer that empowers the agents by giving them a quick information update about the next contact which allows them to prepare before placing the call. As a result, this call center dialer connects the agent first before connecting the call to the customer. Secondly, a preview dialer allows calling flexibility to the agent by providing the option to skip any contact from the list and move to the next contact. This call center dialer is ideal to meet the challenges of the complex sales process that need higher quality sales touch-points.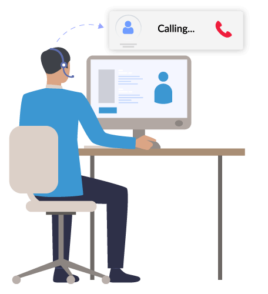 How does Preview Dialing Work?
Preview dialing is the most convenient and easy-to-use outbound dialing mode. This contact center dialer automatically proposes the next call to be dialed based on campaign settings and provides the agent with an opportunity to prepare before placing the call along with the option to skip and go to the next contact.
An outbound campaign is initiated and the screen popup showing contact information is displayed on the agent screen.
The agent can preview and decide to accept or reject the call. Either the agent clicks the call button to call the customer or the number auto dials after the pre-defined 'auto-dial time-out'.
Once an agent wraps up the current call, the next call request is routed to the agent screen
Why Call Centers Need a Preview Dialer?
Preview dialer is the best fit for call centers with complex sales process which require pre-research for calls to increase the conversion ratio. Mostly complex B2B inside sales processes with high value prefer preview dialing mode.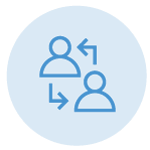 Personalized Customer Interaction
Previewing customer details before dialing the contact number helps the agent to drive context-based personalized conversations.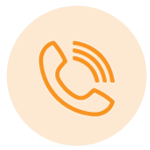 More Focussed Calling
The contact center agents have more control over the dialing process as they are given the option to view the contact before dialing to decide whether to accept or skip the call.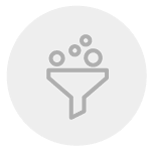 Suitable for High-Value Leads
Preview dialer works best for calls in which the revenue per call is very high and the customer requirement is highly customized.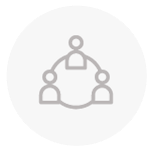 Better Connection Quality
With the preview dialer, the call drop ratio is highly minimized and leads are not lost due to abandonment.
Benefits of Implementing a Dialer Software
An outbound dialer boosts the agent productivity by 200-300% by reducing idle time and proportionately increasing the talk time per hour.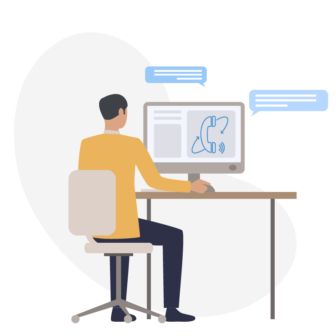 High Operational Efficiency
Implementing an outbound dialing software means No More Manual Dialing. Thus, eliminating the various call center deterrents like misdialing, excessive wait time, and call drops, affecting the operational efficiency. Automating the dialing process ensures only answered calls are routed to the agents. The call center dialers can detect busy signals, voicemails, and non-serviceable numbers, thereby increasing the call connect ratio remarkably. More connected calls result in higher agent productivity and increased operational efficiency.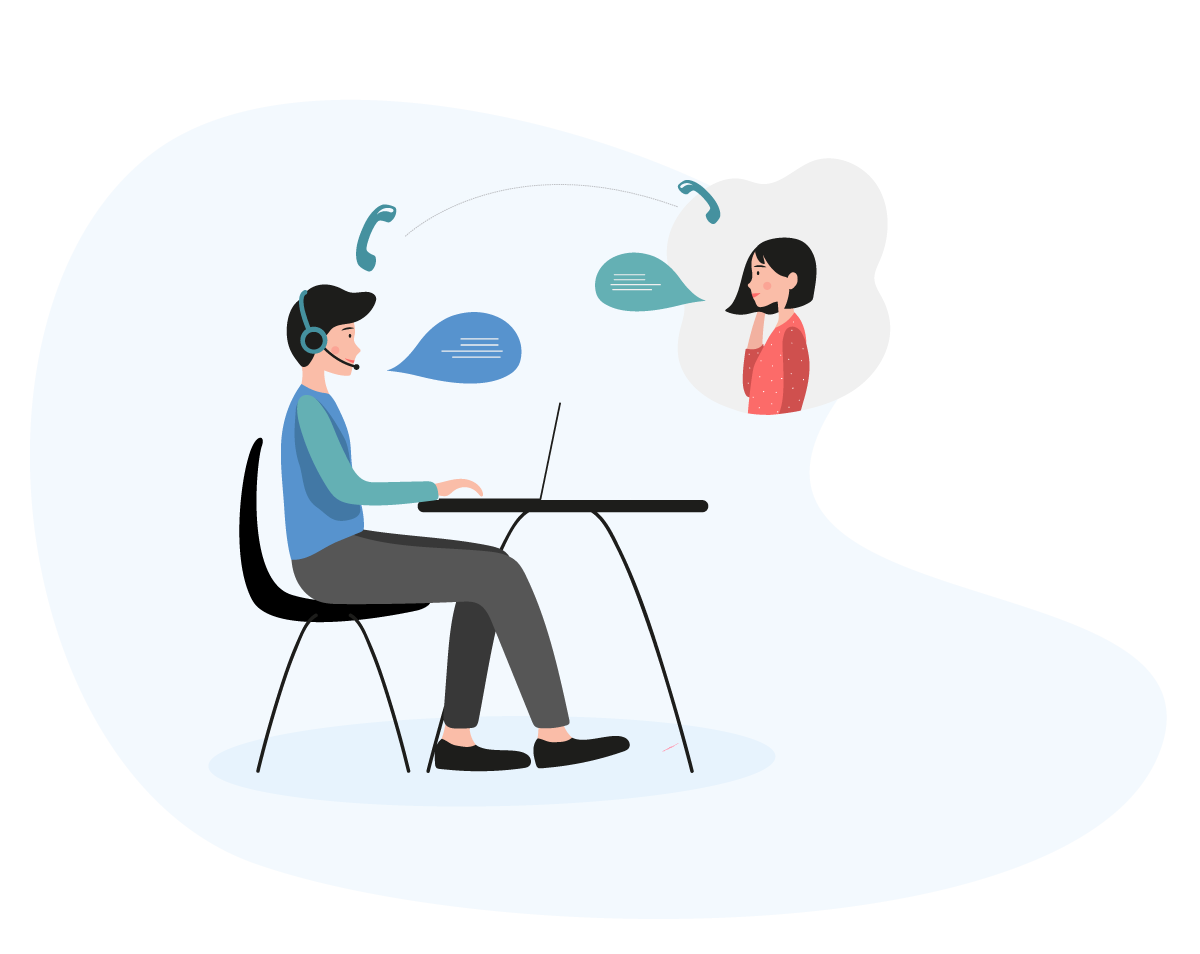 Significant Wait Time Reduction
With manual dialing, the agent idle time is on a higher side as agents are bound to wait longer for calls to connect. For every call, an agent wastes time listening to busy tones, answering machines, and facing disconnected calls. The dialer technology enables the call center dialer to recognize these elements and skip the call if any of these time-wasting blockers are identified. The automatic call center dialer ensures only answered calls are routed to the agents. This helps to save the agent time and allows them to attend more calls per hour.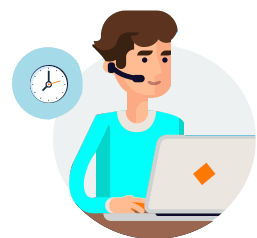 More Agent Talk Time
One of the most crucial benefits of a dialer system is the significant increase in agent talk time as compared to a manual dialing scenario. When the unnecessary idle time is eliminated and the call connects go up, agents spend more time talking to the prospects and customers on call. Agent talk time will increase invariably from around 15-20 minutes per hour to 40-50 minutes per hour. This will eventually result in better customer engagement and high agent morale and productivity.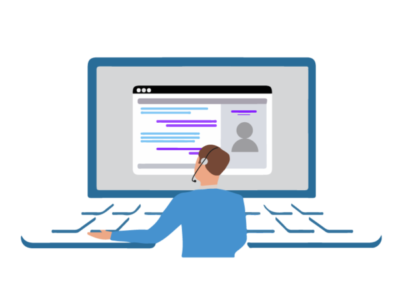 Better Conversion Ratio
When a call center dialer system is implemented for a complex sales process involving high-value leads, it brings agility to the outbound calling process. Outbound dialers that provide a quick preview of contact details before dialing the call, help the agent to prepare before a call is connected. Also, with prior information at the agent's disposal, he/she can drive a personalized conversation with customers. It helps to engage the prospect and increases the chances of lead conversion significantly.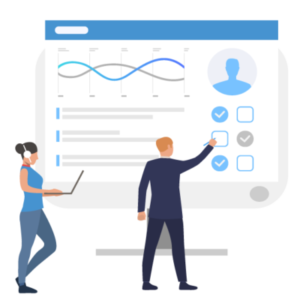 Real-time Monitoring and Reporting
Call center dialer software helps to give real-time insights into call center operations and agent activities through customizable dashboards. Real-time dashboards and reports improve the decision-making ability of both, call center managers and agents by identifying the problems at the earliest. Call recordings also help managers to monitor agents' performance and ensure call quality. Dashboards help to track and measure key call center metrics on a daily basis for higher operational efficiency.
Ready to set up your Outbound Call Center?
How To Choose The Right Dialer Software for Call Center?
Improve the dialing process with the right call center dialer for your Business.

Size of Contact Center
The size of a contact center is a major deciding factor for deciding the type of call center dialer for the business. For large to mid-size call centers with more agents and exhaustive contact lists for multiple campaigns, a better option would be a predictive dialer to reach out to contacts faster. Since predictive dialer helps in reducing agent idle time it is a preferred choice to improve efficiency. For a small call center with few dedicated agents and limited resources, a progressive dialer would be a better choice as the agent would be available the whole time to answer connected calls.

Outbound Calling Process to be Automated
Determine which call center process needs to be automated. Whether you want your agents to generate leads through outbound dialing or you want your agents to nurture and close leads in a specific time frame. As different types of dialer software for outbound call center need to be implemented for each of these processes. For instance, in the case of high volume calling like initial level lead qualification, a predictive or power dialer is best suited. Alternatively, for low call volume processes like following up on warm sales leads for closure or high attention process like collections, a preview dialer would be suitable to provide context to agents.

Type of Target Customers or Prospects
Call center dialer software should be selected keeping in mind the type of customers a business caters. For example, predictive dialers should not be used for high-value prospects as they require highly personalized outreach. Usually, for B2B organizations, a sophisticated sales approach is required to get past the gatekeepers, and going for a progressive dialer would be a good choice. Also, high value and high detail prospects should only be called via preview dialer to take them through the sales funnel backed by context driven conversations.

What are the Lead Sources
If a company is investing huge amounts for generating leads from the web or events then it needs to ensure that no lead is wasted. Such leads should either be called via progressive dialer where a dedicated agent is always available to answer connected calls and handle the prospects in a personalized manner. The second scenario, where leads with longer sales cycles and high returns are involved should be handled through a preview dialer.
How Ameyo's Dialer Improves Call Center Efficiency?
Ameyo call center dialer technology includes voice recording, quality monitoring, reporting, answering machine detection, multiple campaign, and lead management. It is designed to increase your outbound contact center productivity by completely automating the dialing processes.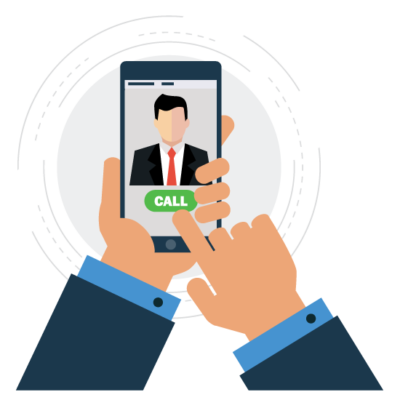 Click to Dial
With the click-to-dial functionality, agents can dial all those contacts whose details already exist in the CRM without manually punching the number in the dialer. This eliminates any instances of error and improves the efficiency as agents can dial out more numbers at a given time.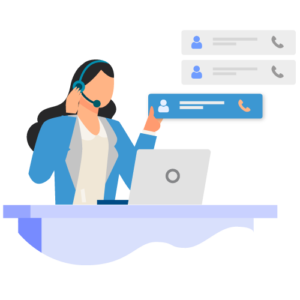 Parallel Predictive Dialing (PPD)
PPD is designed to execute targeted outbound campaigns. It works well where each segment needs predefined call management parameters to deliver a personalized dialing campaign. PPD consolidates diverse dialing campaigns based on process requirement while doing parallel prediction.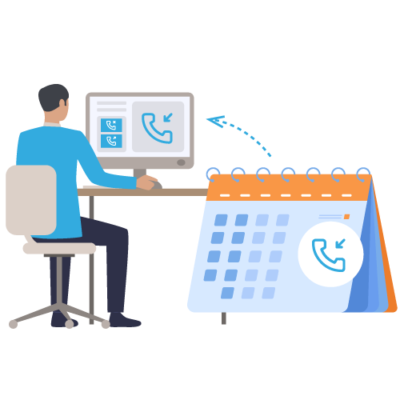 Schedule Call Back
This feature allows agents to schedule a call back that is verbally agreed upon by the caller and the customer during an earlier interaction. The feature can be customized and the dialer gives the flexibility to connect designated agents for selected calls.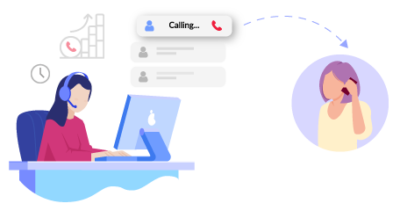 Pro-active Connect Enhancer (PACE)
PACE brings intelligence to the process and helps in defining contact strategy. It profiles customers and tracks past interactions to achieve positive call connections and reduce the nuisance of unanswered calls. PACE is also called the successor to the predictive dialer.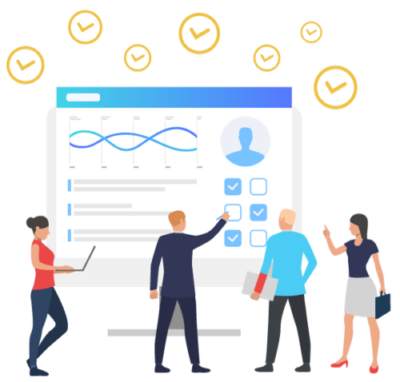 Multi-campaign Management
Ameyo call center dialer helps businesses run multiple calling processes simultaneously in the form of campaigns. With Ameyo you can create, modify, and delete campaigns easily from a single unified window. Agents can also manage campaigns for exclusions, like implementing DNC for voice processes only in specific campaigns.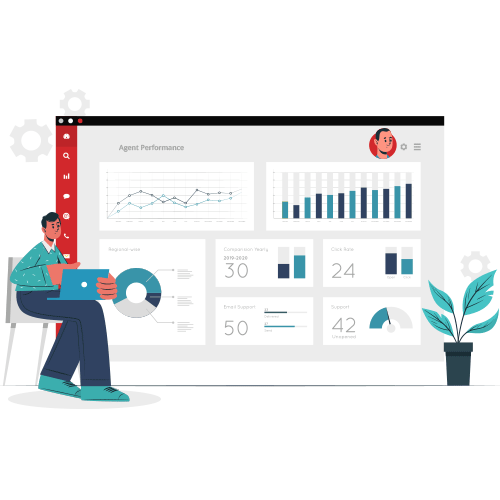 Agent Performance Dashboard
Supervisors have access to individual agent performance dashboards. From this, the supervisor can check call status and other key performance metrics. Real-time dashboards lead to monitoring agent productivity for high efficiency.
Ameyo empowered Awash Bank with an end-to-end system
Ameyo empowered us with an end-to-end system that was easy to use. Furthermore, we were delighted with the capability of the solution to match to our specific business processes and enhance our customer experience
Yohannes Tsegaye
Director, Customer Experience Directorate | Awash Bank
Ameyo is a feature-rich solution with several integration capabilities
We have been using Ameyo to handle our calling operations and the journey has been really good so far. It is a feature-rich solution with several integration capabilities, which truly makes Ameyo our first-ever choice in contact center solutions space. What further aligns Ameyo with us is our shared vision of expanding in the Middle East region and I am sure Ameyo will help HalaSat in the mission.
AlHashem
Contact Center Manager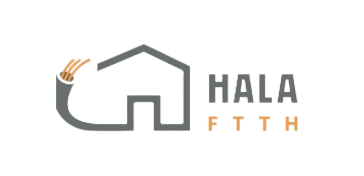 We are really pleased to use Ameyo's service, especially the salient feature of VoiceBot
We are really pleased to use Ameyo's service, especially the salient feature of VoiceBot which is enabling Human Line Conversation. Our customers interact with Ameyo's VoiceBot by perceiving it as a Liveperson, so they respond in a similar way. Moreover, we can able to achieve a 40% cost saving on operational costs due to automated calls.
Thanks a lot for the Wonderful Product.
Special Thanks to the team for patiently handling our request & delivering beyond expectations.
Kumar Konar
Collection Head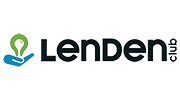 Ameyo helped Gulf African Bank make their business more efficient and profitable by offering them unique solution
At GAB we have had the pleasure to use the system for about 2 years now. Overall, it has been able to meet the desired expectations that we had as well as improved our quality of service.
Phidelis Mwarenge
Contact Center Team Leader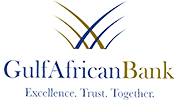 Metro Edge Technologies increases its productivity by 60%
Ameyo's Remote Contact Center Solution has helped us increase our productivity by 60%. It is a very effective solution that helps our agents
Kingsley Bennett
CEO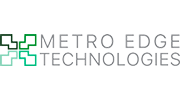 Khan Bank chooses Ameyo because of its highly efficient, flexible, and secure solution
The implementation scale was huge with lot of complexity. It was a major task for us to comply with security requirements and other business requirements. The project team worked effortlessly, satisfying all the requirements.
Bilegt Tumurkhuyag
CX Senior Specialist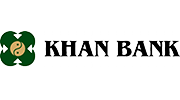 <
>





Bilegt Tumurkhuyag
Senior CX Specialist Khan Bank
The implementation scale was huge with lot of complexity. It was a major task for us to comply with security requirements and other business requirements. The project team worked effortlessly, satisfying all the requirements.





Kingsley Bennett
CEO Metro Edge Technologies
Ameyo's Remote Contact Center Solution has helped us increase our productivity by 60%. It is a very effective solution that helps our agents work remotely with ease.





Mukund Kulashekaran
SVP of Business Urban Company
During COVID-19 transition, Ameyo's team worked to solve all technical problems and ensured that we continue to provide high-quality support to our customers and service partners. They are a business partner in every sense.





Amit Sharma
Head of Customer Lifecycle Management Spice Money
Ameyo helped Spice Money remote contact center agents reach 100% productivity in two week's time!
The Ameyo Advantage
Leader in Customer Experience & Contact Center Solutions
Honorable Mention in Gartner Magic Quadrant for 3 Years
Awarded Frost & Sullivan Asia Pacific CCI Leadership Award
Deloitte Technology Fast 500 ASIA PACIFIC, 2014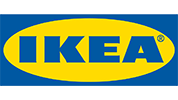 ---
Take your Customer Experience to the Next level with
Ameyo's Customer Engagement Platform
Frequently Asked Questions