Call Center Software terbaik untuk Indonesia
Memberikan pengalaman konsumen yang luar biasa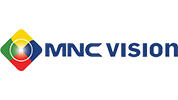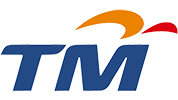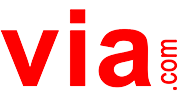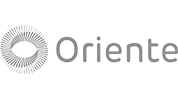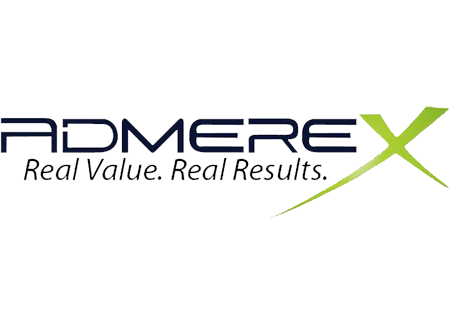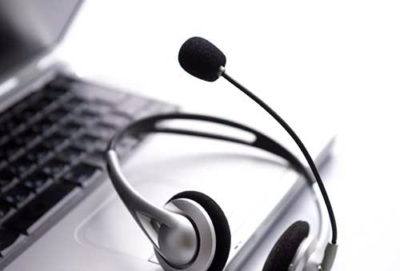 Software untuk panggilan cepat
Tinggalkan persiapan yang rumit dan biaya investasi yang tinggi. Lakukan semuanya dengan cloud call center software. Seperti sistem pbx yang sudah ada atau sistem penempatan pihak ketiga, Anda dapat dengan mudah mengintegrasikannya dengan firtur rich calling sofware Ameyo untuk call centers yang lebih efisien dan proaktif. Hanya dengan laptop dan koneksi internet dan Anda siap untuk berkomunikasi dengan pelanggan.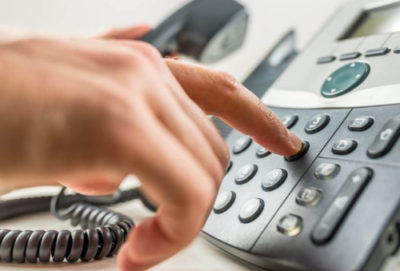 Auto Dialer Software untuk Call Centers
tinggalkan panggilan manual yang melelahkan dengan auto dialer software untuk call center dengan firtur yang terbaru seperti a click to call. Hanya dengan mengunggah data utama dan biarkan mekanisme dialling melakukan sisanya. Ameyo menawarkan jangkauan yang luas untuk call center dialer untuk call center – predictive dialer, preview dialer, dan PACE termumpuni untuk meningkatkan penjualan, percakapan dan rasio panggilan terhubung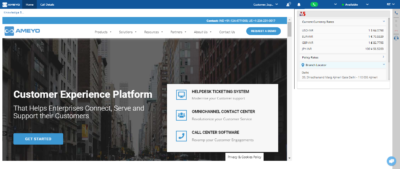 Perangkat lunak yang meningkatkan produktivitas agen
memberikan kemudahan bagi agen untuk melakukan banyak pekerjaan sekaligus dalam layar yang sama tanpa harus mengganti halaman. Dengan Ameyo call center management software, agen dapat mengatur beberapa tugas sekaligus seperti menahan panggilan, mengalihkan panggilan, panggilan konferensi, dll. Selain itu, alat pengawasan mandiri menyediakan agen dengan metriks kinerja mereka untuk lebih memahami tingkat produktivitas.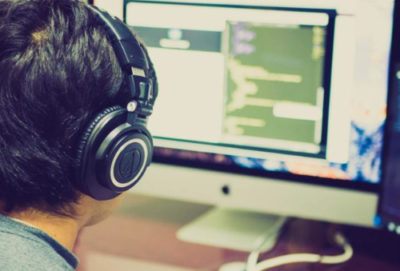 Sofware rekaman panggilan untuk call centers
secara otomatis merekam panggilan masuk dan keluar yang dapat digunakan untuk keperluan training dan lainnya. Semua data direkam secara aman, data disimpan dan dapat diputar kembali dengan call center call monitoring tools. Call recording software untuk call center ameyo dapat mendukung segala bentuk dan jenis bisnis secara aman dalam waktu yang lama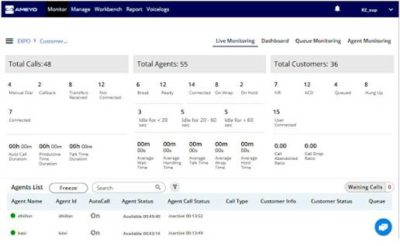 Call Center Monitoring Software
anda perlu mengetahu apa yang terjadi dimasa lalu sebelum berpikir bagaimana untuk berimprovisasi. Call center monitoring software memudahkan anda untuk mencari dan mengukur metriks call center (rata-rata waktu penanganan, jumlah agen yang aktif, rata-rata waktu tunggu, jumlah pelanggan yang mengantri, dll) secara real time untuk mendapatkan gambaran penuh dari operasi sehingga mempercepat dalam pengambilan keputusan. disaat yang bersamaan, call center reporting software memudahkan anda untuk menjadwalkan dan mengirim laporan ke masing-masing pemangku kepentingan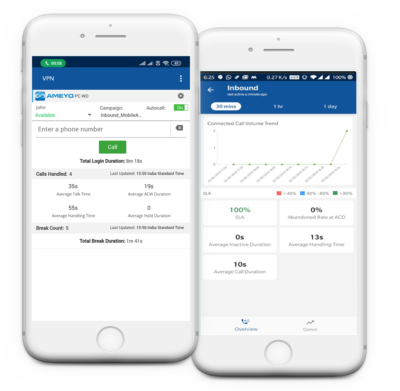 Remote Call Center Software
Ameyo menawarkan solusi bisnis yang berkelanjutan dengan remote call center software terbaru. Memungkinkan agen bekerja dengan mudah dan terstruktur hanya dengan menggunakan smartphones dan laptops. Remote call center Ameyo menawarkan berbagai pilihan seperti – aplikasi Mobile Agent, aplikasi Phone Agent, dan Dual Call Leg Solutions dengan kemampuan pemantauan secara real-time. Pelajari lebih lanjut dengan menekan tombol dibawah
Call Center Ticketing System
Take Customer Support to the Next Level with Ameyo's Helpdesk Ticketing System

Holistic View of Customer
Provide the agents with a consolidated view of the customer. Channel specific icons for easy understanding of the channel via which the customer has contacted. At the same time, agents can easily respond to an email, call, chat or a social media post/tweet from a single screen itself. Ameyo's helpdesk software helps the customer support executives to be on top of their game.

Automate Ticketing Operations
Set automation rules for the lifecycle of a ticket using a ticketing system that lets you perform multiple actions upon a ticket. From sending a notification to the agent when a new ticket is created to dropping the customer an acknowledgment and providing the manager channel-wise reports, Ameyo ticketing software can do it all. These reports and corresponding dashboards make decision making faster and more effective.

Omnichannel Ticket Management
Give customers the freedom to contact you from any channel. Be it a phone call, email, live chat, social media or WhatsApp – be there for your customers. With Ameyo Fusion CX, never miss an interaction by automatically creating a new ticket for every interaction. Also, the agents can perform various ticketing actions such as picking, merging, splitting, transferring and/or reassigning a ticket to maximize customer satisfaction and optimize helpdesk operations.

Prioritize Urgent Tickets
Handle critical support tickets first by sorting them based on pre-decided parameters such as status of the ticket, SLA of the ticket, the priority of the ticket, number of unanswered messages and customer's emotional state, using heat maps. Based on the weightage assigned to these parameters, the heat map will color code the tickets to help the agents to pick the urgent and critical tickets (red-colored) first rather than non-critical ones (yellow or green colored)

Mobile Ticket Management
Boost your last mile ticket resolution using the Ameyo field agent app by making the tickets available to your field agents on their mobile. With the app, the agents can view the tickets assigned to them, update the status, can view the customer's comment on the ticket and even get directions to the customer's location for faster resolution.
call center terbaik untuk bisnis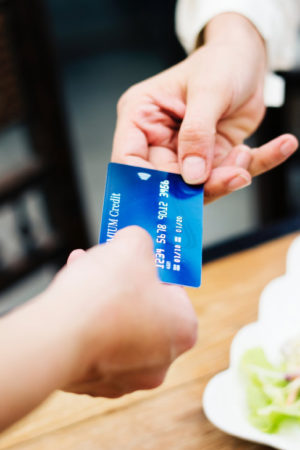 layanan perbankan dan finansial
apakah perusahaan anda bergerak di bidang perbankan, asuransi, atau investasi, menyediakan pusat layanan yang mudah dan menyenangkan dapat menjadi sebuah tantangan. Dengan ameyo call center software untuk perbankan, dapatkan semua data pelanggan anda dengan satu platform dengan cara yang aman memberikan agen anda akses yang mudah untuk informasi pelanggan yang relevan seperti portofolio produk, preferensi komunikasi, dan histori interaksi untuk memberikan pelayanan yang lebih personal dan kepuasan pelanggan. pelajari studi khasus berikut untuk lebih mengerti kemampuan dari sistem call center untuk layanan finansial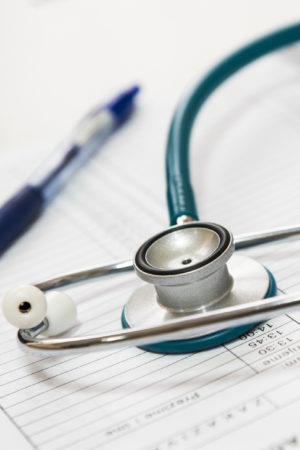 pelayanan medis dan kesehatan
untuk organisasi yang berpusat pada medis dan penanganan pasien, pelaksanaan dukungan yang cepat untuk pasien secara personal adalah sebuah tantangan. Lebih dari itu, kesehatan dari pasien adalah masalah yang serius dan tidak ada kesalahan yang boleh terjadi. panggilan yang dibuat tidak hanya memudahkan pelayanan pelanggan untuk menangani pasien dan kebutuhan keluarganya secara efektif, namun juga terintegrasi dengan sistem atau software yang tersedia. ameyo menawarkan all in one medical call center softwara yang memudahkan organisasi kesehatan untuk meningkatkan kepuasan pelanggan dan pasien secara menyeluruh. pelajari studi khasus berikut untuk memahami kemapuan dari ameyo medical call center software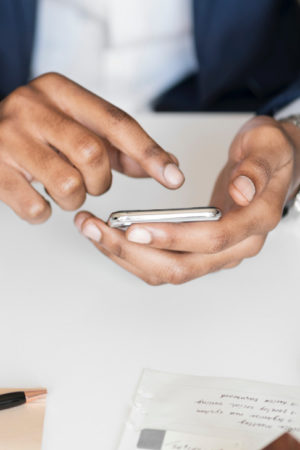 telekomunikasi
jadikan contact center anda lebih efisien dan praktis dengan memiliki percakapan yang sesuai konteks dengan menyediakan histori dari penelepon kepada agen. Lebih dari itu, mengurangi rata-rata waktu penangan dan meningkatkan pelayanan pada fist call resolution dengan menyambungkan penelepon ke agen yang sesuai dengan kebutuhan mereka. berikan pengalaman yang lebih dari ekspetasi pelanggan dengan tetap memperhatikan BPO operation anda menggunakan call center software solution ameyo yang mudah digunakan dan cepat dalam merespon panggilan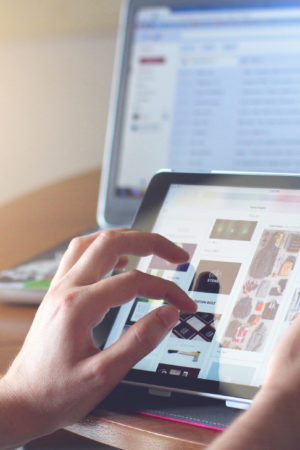 E-commerce
memastikan konsumen mendapatkan bantuan yang mereka butuhkan – kapanpun dan dimanapun mereka berinteraksi dengan brand Anda. Anda dapat melakukannya dengan mendapatkan informasi dari konsumen dengan mengumpulkan data dari semua departemen di organisasi Anda seperti billing, inventaris, preferensi dan manajemen logistik dan menyediakannya kepada agen customer service. dengan Ameyo sistem call center Anda dapat memberikan pengalaman brand yang mudah dan konsisten untuk setiap saluran yang mereka pilih. dengan melakukan ini Anda dapat memastikan pelanggan merasa puas dan kembali menggunakan jasa Anda.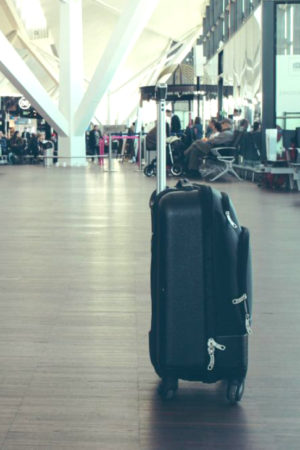 Travel and Hospitality
sektor pariwisata dan perjalanan merupakan salah satu industri yang sangat mengutamakan kepuasan pelanggan sebagaimana pekerjaan yang dilakukan disini adalah untuk memastikan pelanggan mendapatkan kenyamanan. Dapatkan kemudahan dalam mendapatkan info profil, rencana perjalanan, pemesanan tiket, info asuransi perjalanan dan pemesanan hotel untuk memberikan pelanggan apapun yang mereka butuhkan. Omnichannel customer experience Ameyo membantu Anda untuk dapat selalu membantu pelanggan Anda kapanpun dan apapun kebutuhannya. Anda juga dapat menyediakan jalur khusus untuk pelanggan VIP Anda untuk memastikan mereka mendapatkan prioritas dan memperoleh kepercayaan dan loyalitas mereka. Pelajari studi khasus berikut untuk lebih memahami kemampuan dari solusi yang ditawarkan software
Our Trusted Indonesia Partner
PT. Orange Garden Indonesia
Gedung Graha Kencana 2nd Floor Unit L, Jalan Raya Perjuangan No. 8 Jakarta Barat
Ameyo empowered Awash Bank with an end-to-end system
Ameyo empowered us with an end-to-end system that was easy to use. Furthermore, we were delighted with the capability of the solution to match to our specific business processes and enhance our customer experience
Yohannes Tsegaye
Director, Customer Experience Directorate | Awash Bank
Ameyo is a feature-rich solution with several integration capabilities
We have been using Ameyo to handle our calling operations and the journey has been really good so far. It is a feature-rich solution with several integration capabilities, which truly makes Ameyo our first-ever choice in contact center solutions space. What further aligns Ameyo with us is our shared vision of expanding in the Middle East region and I am sure Ameyo will help HalaSat in the mission.
AlHashem
Contact Center Manager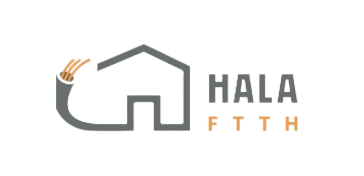 We are really pleased to use Ameyo's service, especially the salient feature of VoiceBot
We are really pleased to use Ameyo's service, especially the salient feature of VoiceBot which is enabling Human Line Conversation. Our customers interact with Ameyo's VoiceBot by perceiving it as a Liveperson, so they respond in a similar way. Moreover, we can able to achieve a 40% cost saving on operational costs due to automated calls.
Thanks a lot for the Wonderful Product.
Special Thanks to the team for patiently handling our request & delivering beyond expectations.
Kumar Konar
Collection Head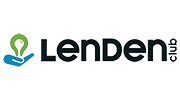 Ameyo helped Gulf African Bank make their business more efficient and profitable by offering them unique solution
At GAB we have had the pleasure to use the system for about 2 years now. Overall, it has been able to meet the desired expectations that we had as well as improved our quality of service.
Phidelis Mwarenge
Contact Center Team Leader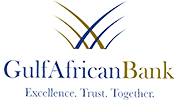 Metro Edge Technologies increases its productivity by 60%
Ameyo's Remote Contact Center Solution has helped us increase our productivity by 60%. It is a very effective solution that helps our agents
Kingsley Bennett
CEO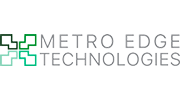 Khan Bank chooses Ameyo because of its highly efficient, flexible, and secure solution
The implementation scale was huge with lot of complexity. It was a major task for us to comply with security requirements and other business requirements. The project team worked effortlessly, satisfying all the requirements.
Bilegt Tumurkhuyag
CX Senior Specialist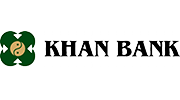 <
>




Sankar Rao A.
Director - Products Ola
Ameyo software is being used as a CTI for Ola customer and partner support. The software has met the expectation of Ola and we were able to extend it to meet Ola's unique requirements.





Shivam M.
Sr Network Engineer
Our connectivity increased with retry time and campaign settings.Working with AMEYO has a great experience mostly in terms of Customer support on any issues identified. Ameyo is economical. Its flexibility with interating different CRM and it will keep stable.





Ehab M.
Head of Electronic Banking
Easy to use and customize application with excellent support team





Mitesh S.
System Support Engineer
I like this software because of the capability to handle large numbers of call flows. I like the efficiency of this software like how it works and gave us the option to supervise the agents activity on a real time basis and the proper reports which helps a lot to conclude many things.
The Ameyo Advantage
Leader in Customer Experience & Contact Center Solutions
Honorable Mention in Gartner Magic Quadrant for 3 Years
Awarded Frost & Sullivan Asia Pacific CCI Leadership Award
Deloitte Technology Fast 500 ASIA PACIFIC, 2014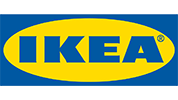 ---
Take your Customer Experience to the Next level with
Ameyo's Customer Engagement Platform