Customer Service Tools That Boost Agent Productivity
Empower your Agents with the Best-in-Class Customer Service Tools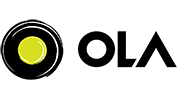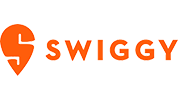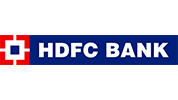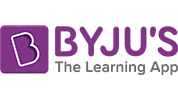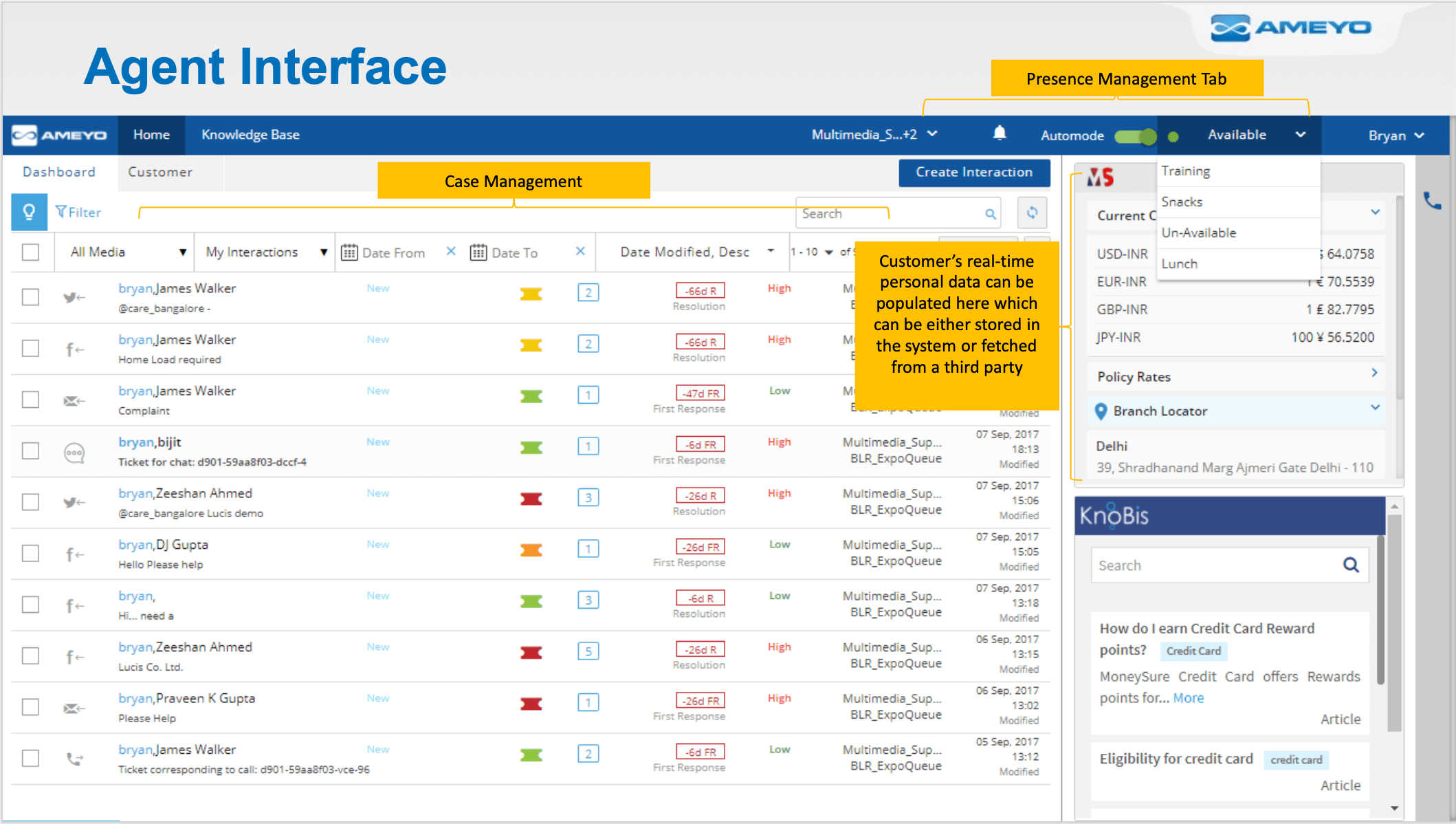 Unified Platform for All Activities
Agents can access all support tickets, customer data, and related interaction history on a single screen with Unified Agent Desktop as a customer service tool. With no need of toggling between different screens, agents can perform faster complaint resolution, manage multi-channel interactions on one screen, and can optimize their overall operational efficiency.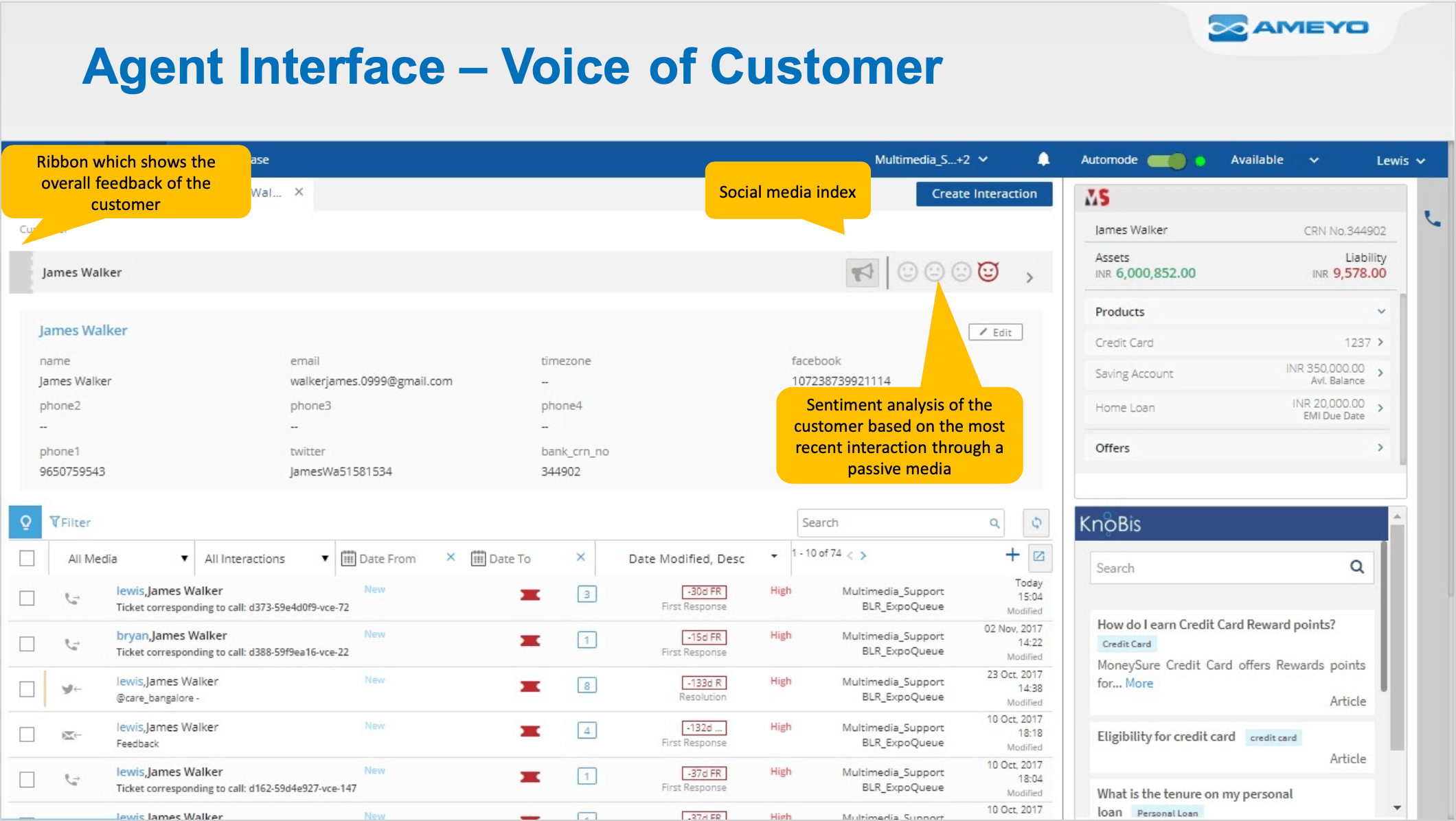 AI-Based Customer Insights
To provide a personalized customer experience, understanding your customers is the key. Ameyo offers AI-based customer sentiment analysis capability to your agents to analyze customers' emotions and to create personalized experiences for them. Customer sentiment analysis capabilities allow agents to truly understand a customer's state, which helps in ticket prioritization and quick resolution to avoid further escalations. Customer support tools with real-time insights about customer sentiments also help in intelligent routing to avoid customer aggravations.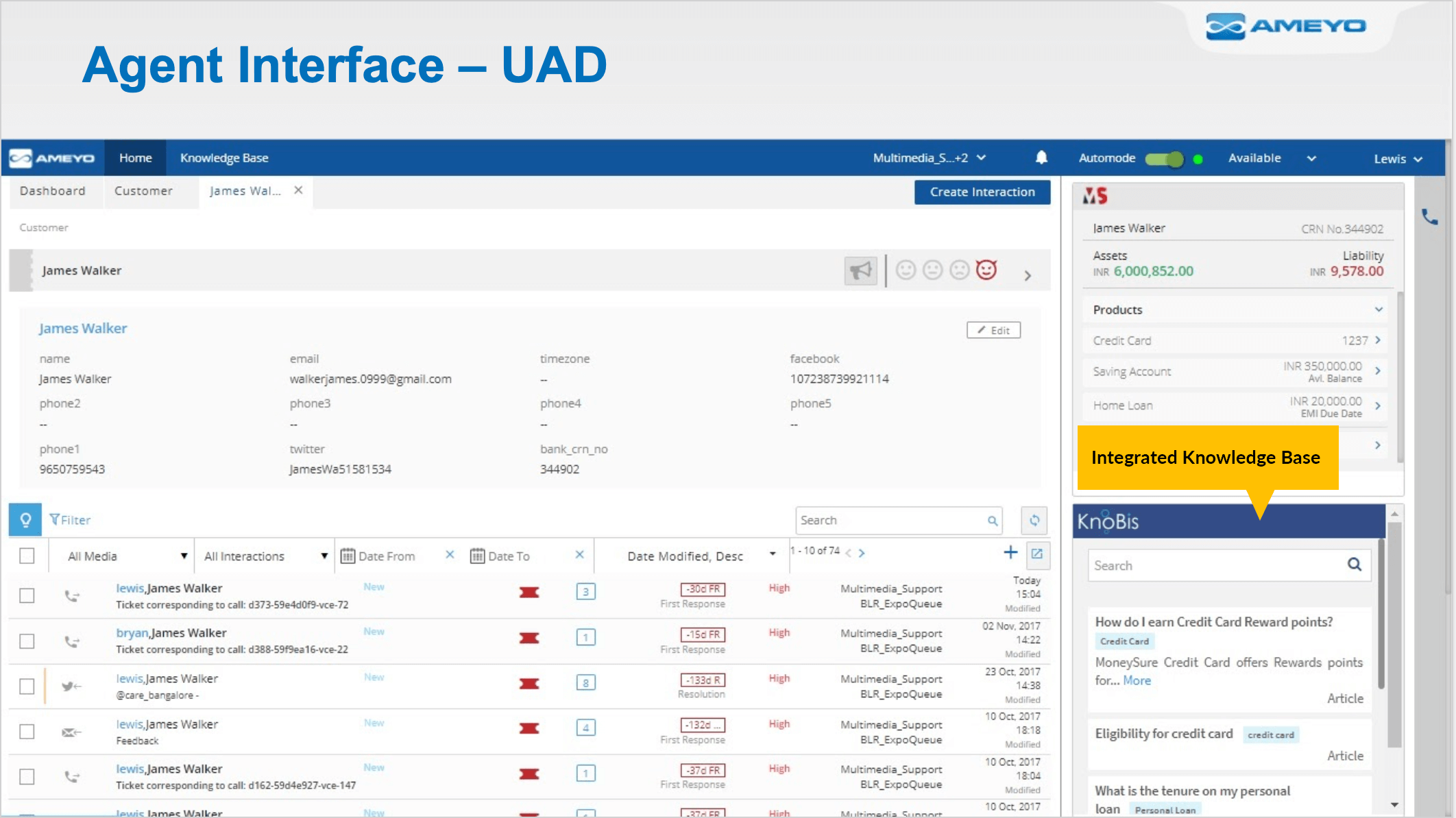 Integrated Knowledge Base
Knowledge base helps agents to quickly answer customer queries in real-time. Empowering agents with easy access to this information helps them to save their time by quickly answering the queries. You can compile various FAQs and product-related informational articles in your call center knowledge base which can be easily integrated with
Ameyo's helpdesk management software.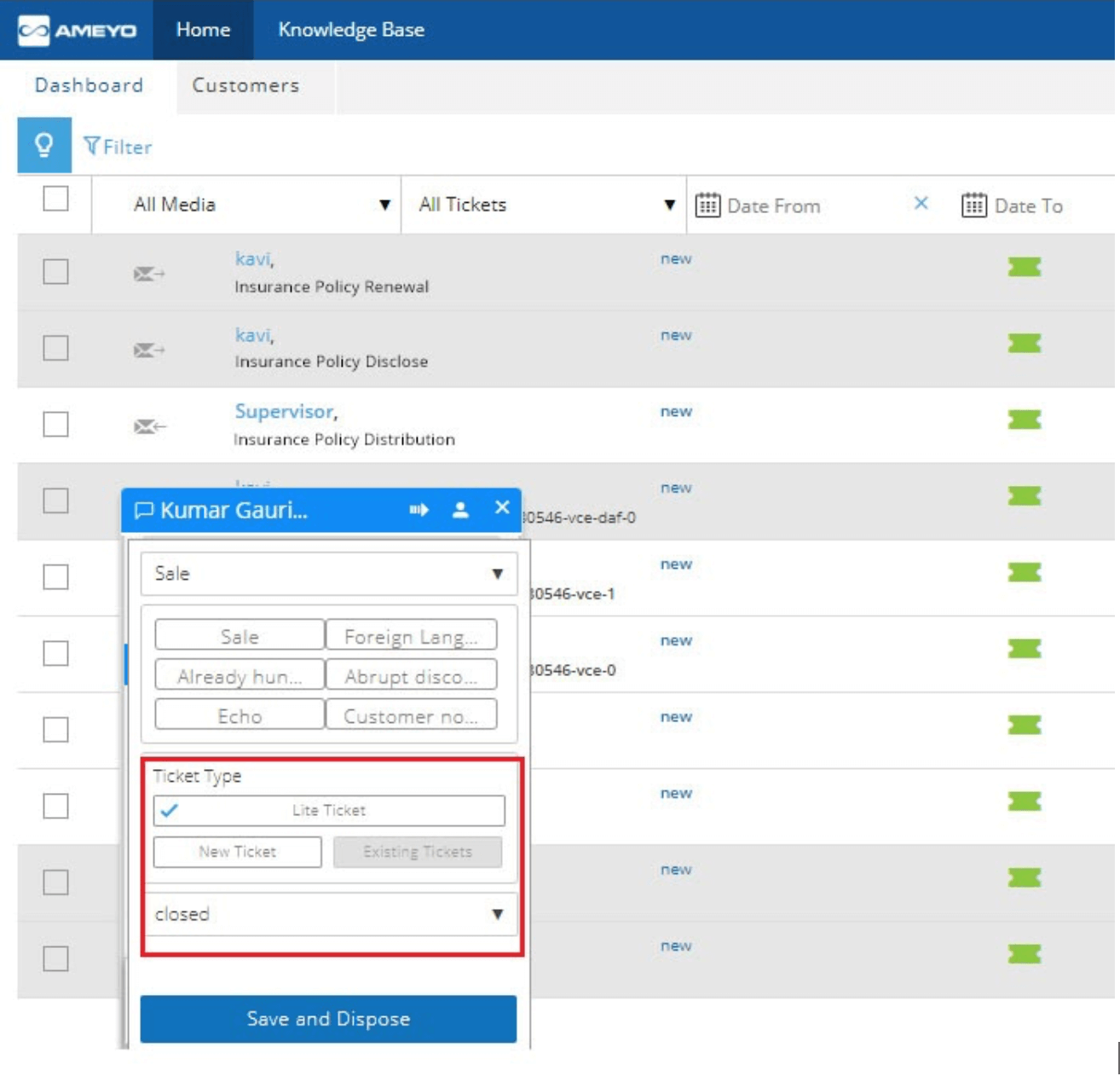 Low Complexity Tickets
Cut down the extra work of your agents on closing and updating lower complexity tickets or first call resolution tickets. Ameyo help desk software lets you create LITE tickets for interactions where the ticket is resolved in the first contact and no additional actions are required to close it. Agents can save time through a one-step resolution for all the tickets that are closed in the first conversation.
Field Agent Capabilities
Streamline your field service operations by allowing field agents, who provide services at the customer location, an easy access to tickets on-the-go. With Ameyo FusionCX, the tickets are pushed through a back office agent who can update the ticket status in real-time while field agents connect with customers on the field to resolve their queries. This helps to expedite your last mile ticket resolution and ensure customer delight.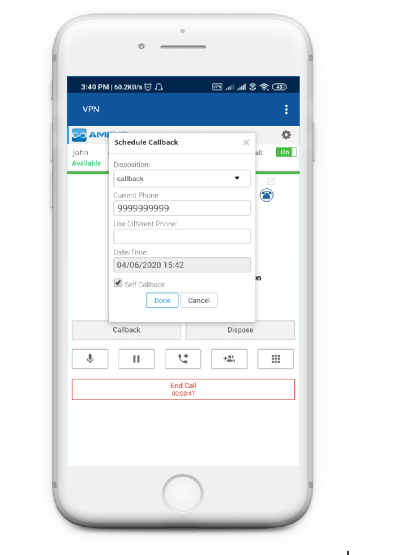 Mobile Agent Capabilities
Your agents going remote shouldn't impact your call center. Ameyo Mobile Agent Application works as a comprehensive contact center and empowers agents with- dialers to automate your outbound calling, WebRTC for enhanced voice quality, CTI integration to access all the customer information along with agent self-tracking for routine tasks – calls handled, number of breaks.
Team Collaboration Capabilities
When an agent needs assistance to solve a customer query, he can check if other agents are available to help him and can internally call the specific agent, while being on call with the customer. This real-time collaboration will enable faster intra-communication and much faster query resolution. Customer Service tool enables agents and supervisors to internally collaborate with one another through internal chat option.
Cross-Campaign Capabilities
As agents move to different campaigns based on business needs, Ameyo offers a multi-campaign login option that empowers businesses to optimize their agent performance and productivity. Cross-campaign management enables agents to interact with their customers across different channels and resolve tickets based on priorities.
Ameyo Helped us in Attaining our business goals
Ameyo paved the way for us by automating solutions to our requirements. We have been able to monitor our execution of the business processes, consequently expanding our presence and attaining our business goals

National Life & General Insurance Company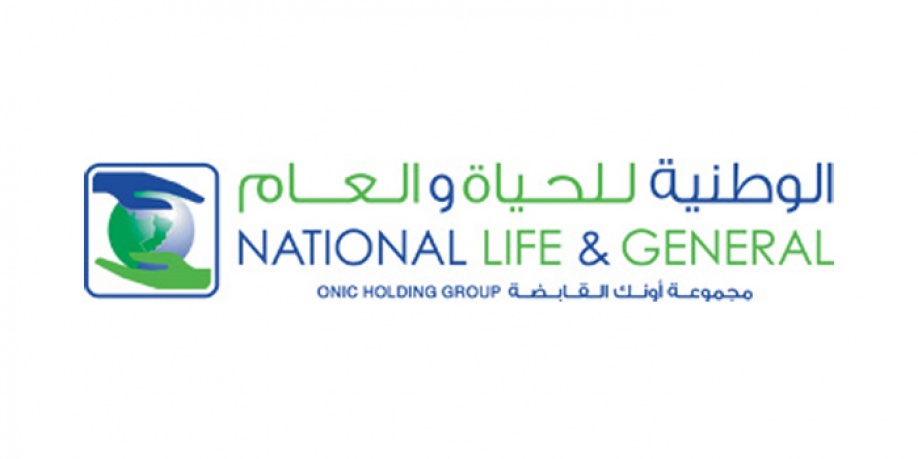 Supportive and Cooperative Team
Ameyo Engineers, Account Managers, and Project Manager are supportive and cooperative. They immediately attend to our requests and very patient in understanding our requirements.
Jeffrey Montiano
IT Manager, Admerex Solutions

Our Customer Satisfaction Improved Greatly
Ameyo ensured the proper monitoring of issues is done because of which 'Chili' has increased customer satisfaction greatly
Nitish Kumar
Manager, MTML

Advanced Capabilities to Improve Customer Experience
Ameyo assisted us to enhance our customer experience with its advanced capabilities.
Ian Madrid
General Manager SP Madrid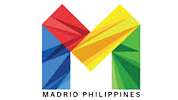 Ameyo customized the Solution as per our Requirement
"We wanted a flexible solution with customization as our organization progressed. Ameyo understood our business well and programmed the call flow and the telephony. I think it's incredible."
Sharmistha Majumdar
General Manager, Customer Service – Spoton

Empowered us with an end-to-end System
"Ameyo empowered us with an end-to-end system that was easy to use. Furthermore, we were delighted with the capability of the solution to match to our specific business processes and enhance our customer experience"
VIKAS KAPOOR
ASSOCIATE DIRECTOR-IT INFRASTRUCTURE, JABONG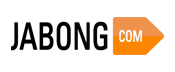 <
>