Contact Center Software for Banking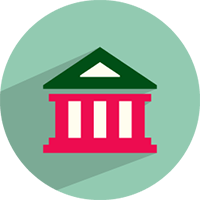 Banks and Financial Institutions (BFSI) are the backbone of any economy. The world is going digital, so should the banking sector. With such a huge customer base, it becomes even more important to provide high levels of customer service. The customer interactions in the Banks and other Financial Institutions are sensitive. It requires a sophisticated customer interaction software which stores, processes and analyzes the data in an efficient and cost-effective manner.
3 Primary Concerns for Banks and Financial Institutions :
Streamlining Collections – Recovery of loan & credit card dues
Improving Digital Sales – New customer acquisition/ cross-sell or upsell opportunities
Offering Superior Customer Experience – Improving the customer experience without having to increase resources

Get an edge over the competition by using multiple channels such as email, social media, chat, voice to improve customer outreach.

Battling Security Threats
Maintain and store customer data in a secure manner to avoid protocol breach and provide access to only authorized personnel.

Convert interactions into Connections
Build long-lasting,fruitful customer relationships with an intelligent software which is customized to your needs and allows to to solve queries faster.

Easily Store Customer Data
Meet compliance regulations by maintaining call records for future reference as well as training and improvement purposes.
Reduce your Cost of Customer Coverage for Loan Collections by 70%