Call Center Management Software Features
Manage your contact center with a complete range of call center software features to ensure hassle free customer engagement
Inbound, Outbound, and Blended
Handle All Your Inbound, Outbound and Blended Call Center Processes With Ease and Flexibility.

IVR
Take phone support to a whole new level with a flexible and highly customizable Interactive Voice Response (IVR) software.

Explore IVR System

Automatic Call Distributor (ACD)
A telephony system to answer and intelligently route the incoming calls to the right department.

Explore Routing Capabilities

Auto Dialer
Automate dialing process to power up your outbound customer interactions and improve call center agent productivity.

Explore Auto Dialer

Number Masking
Maintain customer privacy with number masking feature. Mask the customer numbers in dashboards, call history, reports, call recordings and real-time monitoring.

Explore Number Masking

Click-to-Call
With Ameyo's smart call center software, agents don't need to manually punch the numbers. Click to call allows them to connect to a customer faster.

Explore Click to Call

Unified Agent Desktop
Single window agent workbench that helps call center agents to reduce average handling time (AHT) by avoiding the need of toggling between the screens.

Explore Unified Agent Desktop
Computer Telephony Integration (CTI)
Seamlessly Integrate Ameyo Call Center Software with Leading CRM Integration Connectors and Helpdesk Applications

Zoho
Integrate Ameyo with Zoho CRM to ensure seamless customer interaction management and deliver class apart customer service.

Explore ZOHO Integration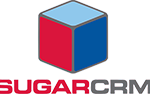 Sugar CRM
Improve agent productivity by integrating Ameyo with Sugar CRM. Streamline the outbound calls and automate workflow. Empower your agents to deliver personalized customer experience.

MSD CIF
Improve agent productivity by integrating Ameyo with Sugar CRM. Streamline the outbound calls and automate workflow. Empower your agents to deliver personalized customer experience.

Explore MSD Integration

Lead Squared
Boost your agent efficiency and customer satisfaction by integrating Ameyo and Lead Squared. Capture the leads at one place and manage lead activities.

Zohodesk
Integrate Ameyo with Zohodesk to make your contact center's operations seamless. With enriched functionalities like call context association preserve context across customer's journey.

Freshsales
Make your agent's life easy with Ameyo-Freshsales integration. Agents can deliver personalized services to their customers with click based object association ensuring that the context is preserved throughout customer's journey.
Quality Monitoring
Manage Multiple Call Center Workflows and Analyze Agent's Productivity Efficiently

Self Monitoring
Install out of the box self monitoring application into your call center management software system and help your agents to analyze their activities including average handling time, number of calls attended and converted.

Voice Logger
Record each interaction between your customers and call center agents to manage the data for quality and performance assessment.

Explore Voice Logger

Wall Board
Get an instant access to the key metrics and improve customer care, agent motivation, and customer retention.

Explore Wallboard

Call Monitoring
Ensure call quality with call barging, call whisper and call listening in real-time to deliver a seamless call service and meet quality benchmarks.

Call Scoring
Evaluate call center agent performance and generate agent performance scorecard in reports and dashboards. Set quality parameters and analyze the agent performance with easy-to-do scoring options.
Reports and Dashboard
Track and Monitor Call Center Metrics in Real-Time Through Smart Customer Interaction Management Reporting

Real Time Agent Monitoring
Monitor each campaign easily with intuitive call center management software and take action on the basis of consolidated call summary, agent summary and customer summary dashboard.

Comprehensive Reporting
Track the agent productivity with a single click. Synthesize large amounts of data and generate reports to get valuable insights into customer service integrations.

Bird's Eye View
Customize operation metrics, supervise each campaign individually, consume data with visual representation and identify the performance gaps for campaigns to improve operational efficiency with Ameyo Bird's Eye View application.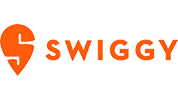 Know Everything About A Call Center Software