Auto Dialer Software
Scale Outbound call center operations with Ameyo's automatic dialer and experience high Call conversions
Trusted by 2000+ Brands across 60+ Countries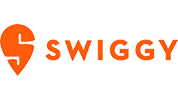 Auto Dialer Features

Dial time Restriction
Custom Dialing to specific time zones or regions – e.g if you have to dial phone numbers starting with 022 (code) between 10-12 PM in IST time zone

Dial Order
Dial Order feature ensure than the Auto dialer dials out all the phone numbers that are mapped to a contact and increase the Dial Coverage for a business
Answer Machine Detection
AMD ensures a dialer skips the answering machine. The Call connects only when a live person answers the call at the other end

Auto Call Answer
Enables Business processes where Agents with auto-call on status will automatically receive dialer calls and they do not have to wait for the ring tome, increase Agents talk time
Dialer Notification
Error code notification for supervisors when the dialing list is low on contacts or in case a PRI or SIP failure happens
Auto Dial List Upload
Ameyo's customer manager API enables you to auto upload dialing lists from CRM or any other third-party system into Ameyo
Agent-Skill based Dialing
Parallel predictive dialing where dialing contacts are matched with an agents' skill and expertise e.g language – Hindi/English/Arabic

Voice Blaster
Send automated pre-recorded outbound voice messages to your complete contact list. Use the voice broadcasting technology to make bulk voice calls and reach a large target audience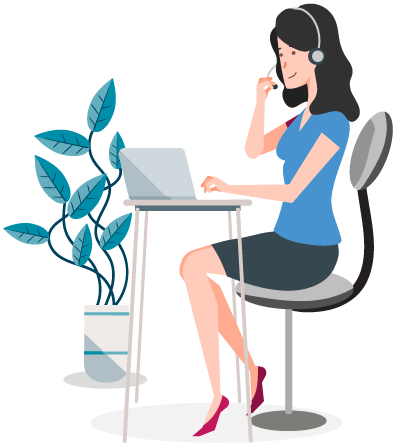 What is an Auto Dialer?
An auto dialer software is an outbound dialer software that helps businesses to automatically dial out a huge set of leads and saves significant time for your agents. It enables you to connect a customer to a live agent once the call has been patched up at the customer end. This leads to high productivity and efficiency.
An auto dialer software allows you to assign calls to different agents, depending on certain conditions. Businesses in Real Estate, Insurance Sector, Education Institutions, Financial Service Providers, Political Marketing, Debt and Bill Collection, Weather Forecasting, Ecommerce, and many other industries use an auto dialer system to reach out to a large number of customers to send automated messages.
Sure Shot Benefits of Auto Dialer Software
No Manual Dialing
Save your agents' time by automating your calling process. Call an unlimited number of customers with just a few clicks.
Save Agents Time
Filter the calls with answering machine detection to only connect the agent when a human answers the call. Thus, skipping the machine and allowing agents to focus on quality eads.
Intelligent Lead Management
Automatically notify the supervisor when the lead list reaches its threshold and plan outbound calling activities accordingly.
Accelerate Sales and Collections
By automating your calling process, your sales can experience an unprecedented jump! Make more calls in less time and expect improved lead to conversion rate and accelerated sales.
Higher Efficiency
Dramatically improve agent efficiency and productivity with less workforce. Automate your outbound calling and see a significant increase in connect rate.
Boost your Revenue
An intelligent auto dialer software helps you increase your call connects and conversion rate to boost your bottom line and generate more revenue.
Want to explore auto dialer for your outbound
call center?
Top Four of Ameyo's Autodialers
Automate your outbound call center with automatic call dialer and experience improved efficiency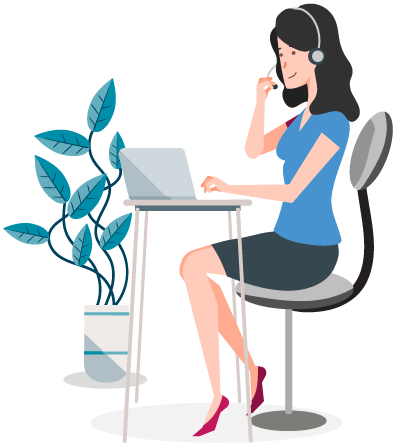 Predictive Dialer
Reduce the Idle Time Between Calls
Predictive Dialer is suitable for businesses that have high call volumes. The predictive dialer algorithm uses predictive analysis (based on past trends) to maximize agent productivity by reducing the idle time between adjacent calls. Predictive dialer detects busy signals, answering machines, and unanswered calls. It forwards the calls to the available agents once the call is connected at the customer end.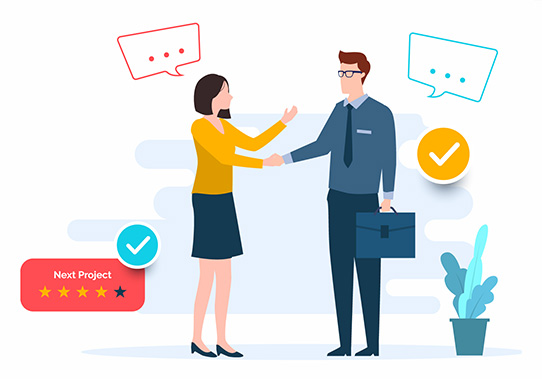 Preview Dialer
Know Your Customer Before You Connect
Enable your agents to be well-informed about a customer before calling them. Preview dialer is highly recommended if your calling list consists of high-quality leads which you would never want to lose. With a preview dialing strategy, your agents get to see the next call in the list. It lets your agents prepare beforehand to deliver a personalized customer experience.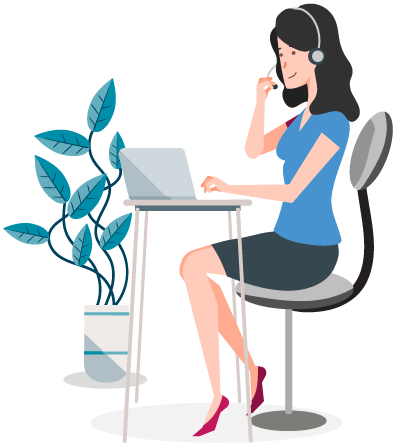 Progressive Dialers
No Silent Calls to Your Customers
Experience high productivity with Progressive Dialer. If your call center operates on low volume and high-value lead lists, Progressive Dialer can prove out to be the best auto-dialing strategy for you. Ameyo's progressive dialer makes calls only when the agent is available to take them, thereby eliminating the probability of throwing silent calls to the customers.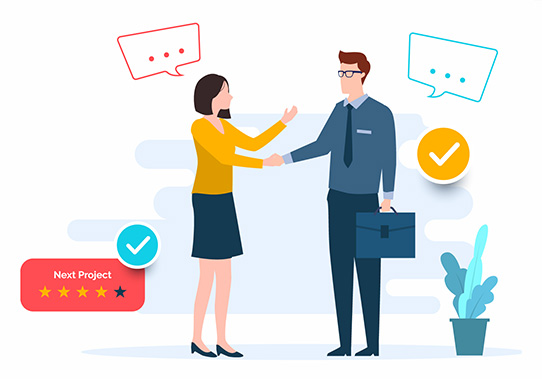 PACE
PACE (Pro-Active Connect Enhancer) is an intelligent auto call dialer that works by categorizing customers on the basis of past behavior and the best time slots to call. It enables call centers to not just experience improved connect rates but also achieve higher productivity with an intelligent lead selection and well-thought-out outreach.
Want to see how Ameyo Auto Dialers work?
CUSTOMER SUCCESS STORY
See how DocsApp dramatically improved their connect rate to 75%
Rohin George, Manager – Customer Service, DocsApp
Ameyo Helped us in Attaining our business goals
Ameyo paved the way for us by automating solutions to our requirements. We have been able to monitor our execution of the business processes, consequently expanding our presence and attaining our business goals

National Life & General Insurance Company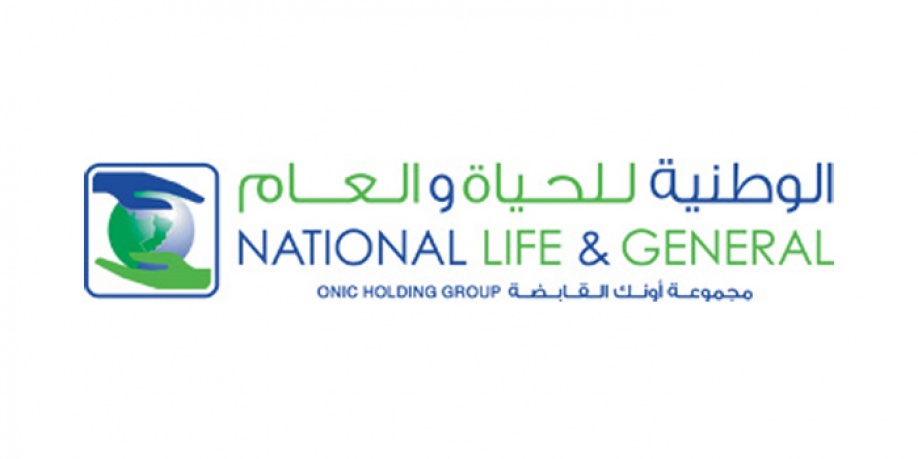 Supportive and Cooperative Team
Ameyo Engineers, Account Managers, and Project Manager are supportive and cooperative. They immediately attend to our requests and very patient in understanding our requirements.
Jeffrey Montiano
IT Manager, Admerex Solutions

Our Customer Satisfaction Improved Greatly
Ameyo ensured the proper monitoring of issues is done because of which 'Chili' has increased customer satisfaction greatly
Nitish Kumar
Manager, MTML

Advanced Capabilities to Improve Customer Experience
Ameyo assisted us to enhance our customer experience with its advanced capabilities.
Ian Madrid
General Manager SP Madrid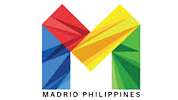 Ameyo customized the Solution as per our Requirement
"We wanted a flexible solution with customization as our organization progressed. Ameyo understood our business well and programmed the call flow and the telephony. I think it's incredible."
Sharmistha Majumdar
General Manager, Customer Service – Spoton

Empowered us with an end-to-end System
"Ameyo empowered us with an end-to-end system that was easy to use. Furthermore, we were delighted with the capability of the solution to match to our specific business processes and enhance our customer experience"
VIKAS KAPOOR
ASSOCIATE DIRECTOR-IT INFRASTRUCTURE, JABONG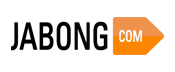 <
>




Sankar Rao A.
Director - Products
Ameyo software is being used as a CTI for Ola customer and partner support. The software has met the expectation of Ola and we were able to extend it to meet Ola's unique requirements.





Shivam M.
Sr Network Engineer
Our connectivity increased with retry time and campaign settings.Working with AMEYO has a great experience mostly in terms of Customer support on any issues identified. Ameyo is economical. Its flexibility with interating different CRM and it will keep stable.





Ehab M.
Head of Electronic Banking
Easy to use and customize application with excellent support team





Mitesh S.
System Support Engineer
I like this software because of the capability to handle large numbers of call flows. I like the efficiency of this software like how it works and gave us the option to supervise the agents activity on a real time basis and the proper reports which helps alot to conclude many things.
The Ameyo Advantage
Leader in Customer Experience & Contact Center Solutions
Honorable Mention in Gartner Magic Quadrant for 3 Years
Awarded Frost & Sullivan Asia Pacific CCI Leadership Award
Deloitte Technology Fast 500 ASIA PACIFIC, 2014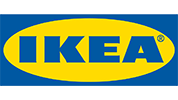 ---
Take your Customer Experience to the Next level with
Ameyo's Customer Engagement Platform
Frequently Asked Questions