Globiva
"Globiva's overall conversions have gone up by 12-15% using Ameyo's Omnichannel Solution."
- Vikram Singh Nathawat
Director & Co-founder, Globiva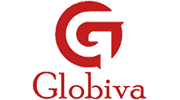 Use Case
Managing remote operations with 3000+ agents in the BPO

Region

Industry
Globiva - Introduction
Founded in 2017, Globiva is a leading Business Process Management company. With a wide variety of innovative business solutions and premium BPO services, the company is serving key industry verticals, essentially high-end customers looking out for niche and absolutely exclusive services.
Challenges
Real-Time Monitoring of Operations
Scalability Issues
No Business-Specific Insights
Low Conversion Rate
Low Data Utilization Capabilities
Solutions
Unified Platform for different communication channels
Advanced Auto Dialing Capabilities
Rule Engine Configurations
Comprehensive Monitoring and Tracking via Real-Time Dashboards
Business-Specific Reports related to process performance, campaign productivity, and particular user session
How Ameyo assisted Globiva
Ameyo's Omnichannel Customer Engagement Solution was designed such that it enabled Globiva to keep consistent monitoring on all its operations as well as agents' performance. Since the company serves a variety of businesses including e-commerce companies, card companies, and insurance and loan companies, Globiva had to ensure consistent and unremitting customer service and sales processes via different communication channels. Ameyo's solution helped them with their exact requisites.