Conversation Resolver
Map the Related Customer Interactions Into Single Conversation to preserve context for Operational Simplicity and Ease of Service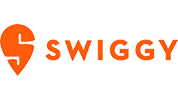 Email Interactions
Simplify email management for your customer service team by automatically checking and adding all the incoming customer service emails to the related existing conversation, if any. Ameyo Omni identifies all the related email interactions based on the combination of email subject and the customer email ID to club them under one conversation for further actions.
Facebook Interactions
Make sure your agents do not miss the relevant service queries posted on your organization's Facebook timeline by optimizing your Facebook customer service with Ameyo Omni. Sort and resolve your incoming customer service requests via Facebook intelligently to ensure a faster response. Conversation Resolver smartly identifies all the comments as well as multiple replies to certain comments on a Facebook post and club all these interactions into one conversation.
Twitter Interactions
Manage your brand's Twitter mentions by tracking and monitoring customer service queries from Twitter in a holistic manner with Ameyo Omni. With the help of Conversation Resolver,  Ameyo checks and create a new conversation for a new and unique interaction on the basis of customer's Twitter handle and adds all the comments on that tweet in a single consolidated conversation. This not just helps to restore the conversation context for a quick and personalized response, but will also help to monitor your brand on Twitter in real-time to avoid escalating any negative triggers.
Manage Omnichannel Conversations Seamlessly with Ameyo

Map customer conversation journey and merge interactions to preserve context.

Track customer journey with single customer view to let agents access information easily.

Get detailed reports for all the channels – voice, email, social media or chat.
Ameyo empowered Awash Bank with an end-to-end system
Ameyo empowered us with an end-to-end system that was easy to use. Furthermore, we were delighted with the capability of the solution to match to our specific business processes and enhance our customer experience
Yohannes Tsegaye
Director, Customer Experience Directorate | Awash Bank
Ameyo is a feature-rich solution with several integration capabilities
We have been using Ameyo to handle our calling operations and the journey has been really good so far. It is a feature-rich solution with several integration capabilities, which truly makes Ameyo our first-ever choice in contact center solutions space. What further aligns Ameyo with us is our shared vision of expanding in the Middle East region and I am sure Ameyo will help HalaSat in the mission.
AlHashem
Contact Center Manager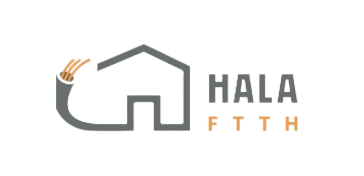 We are really pleased to use Ameyo's service, especially the salient feature of VoiceBot
We are really pleased to use Ameyo's service, especially the salient feature of VoiceBot which is enabling Human Line Conversation. Our customers interact with Ameyo's VoiceBot by perceiving it as a Liveperson, so they respond in a similar way. Moreover, we can able to achieve a 40% cost saving on operational costs due to automated calls.
Thanks a lot for the Wonderful Product.
Special Thanks to the team for patiently handling our request & delivering beyond expectations.
Kumar Konar
Collection Head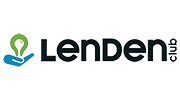 Ameyo helped Gulf African Bank make their business more efficient and profitable by offering them unique solution
At GAB we have had the pleasure to use the system for about 2 years now. Overall, it has been able to meet the desired expectations that we had as well as improved our quality of service.
Phidelis Mwarenge
Contact Center Team Leader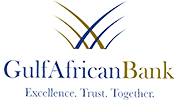 Metro Edge Technologies increases its productivity by 60%
Ameyo's Remote Contact Center Solution has helped us increase our productivity by 60%. It is a very effective solution that helps our agents
Kingsley Bennett
CEO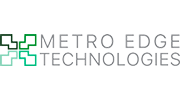 Khan Bank chooses Ameyo because of its highly efficient, flexible, and secure solution
The implementation scale was huge with lot of complexity. It was a major task for us to comply with security requirements and other business requirements. The project team worked effortlessly, satisfying all the requirements.
Bilegt Tumurkhuyag
CX Senior Specialist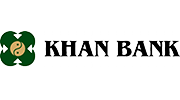 <
>