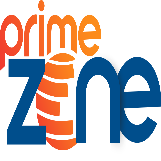 Prime Zone
Ameyo's partner in providing customer engagement solution for the Iraq.
Prime Zone is established as the first IOT Company in Iraq, with a group of an ambitious and skilled team, aiming to become the number one choice in IoT and IT solutions for Iraqi Market. Prime Zone wants to remove the barriers to bring the best technology services to businesses.
Prime Zone provides you with advanced Software that matches your business needs at a fair price in a short period of time.
Their business solution is growing every day and soon will become a leader of IoT and IT Solution in the Iraqi Market.