Ameyo Synthesizer
Configure Business Rules, Routing Strategies and Interaction Workflows with easy to use IVR Designer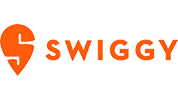 Provide Security to your Customers with Ameyo Platform

Business Continuity
High Availability and Disaster Recovery to ensure 99.995% Uptime.

Compliance
Implement capabilities to ensure complete compliance to adhere to contact center regulations.

Ameyo Apps
Capture, group and preserve contextual interactions over multiple media.
Looking for a Scalable and Robust Call Center Platform?
Work beyond IVR Designing
Manage interaction flow with IVR designing but also equip yourself with ACD, Email, SMS, Chat, add callback, remove callback and allow your customers to leave a voicemail.
Third Party APIs and Webhook Support
Connect to Third-Party API functionality and make it available in your workflow. Create and update transitions in your interaction flow with third-party APIs to support your system.
One Click Deployment
Design, test and deploy your workflow with one click. Configure the unattended sections in the interaction flow and transition errors in the designed templates to edit them in a single instance.
Reusable & Templatized Workflows
Use pre-built templates, edit and reuse them in your workflow. Extend the efficiency of workflow with these templates and insert them in your interaction flow as are specific to your requirements.
The Ameyo Advantage
Leader in Customer Experience & Contact Center Solutions
Honorable Mention in Gartner Magic Quadrant for 3 Years
Awarded Frost & Sullivan Asia Pacific CCI Leadership Award
Deloitte Technology Fast 500 ASIA PACIFIC, 2014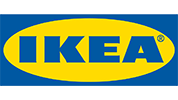 ---
Take your Customer Experience to the Next level with
Ameyo's Customer Engagement Platform