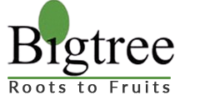 Use Case
Two-way interactions through an all-in-one healthcare application

Region

Industry
About Bigtree Entertainment
Bigtree Entertainment Pvt. Ltd. is India's very first entertainment ticketing company. Besides ticket booking, it is also involved in software sales and support, ticketing services, box office tracking and analysis.
The company through its website, BookMyShow facilitates ticket bookings for movies, concerts, and live events. The customer calls Bigtree to get the latest movie or event-related information and this info is further segregated on regional basis. The website has a strong presence in major cities across India and a single number works for phone bookings through an automated speech recognition system. For payments, the customer has the flexibility to choose between Credit Card, Online payment, or Cash-on-Delivery options.
Challenges
Automate voice-based customer service
Auto-notifications and updates to customers
Required a customizable IVR
Integration with existing applications and payment gateway
Auto-SMS confirmation for ticket booking
Solutions
Increased customer base
Reduced cost per agent per transaction
Better customer experience
Easy change of movies and shows in the IVR via a GUI-based interface
Integration with multiple systems like Payment Gateway, CRM, ASR and Database
Ameyo helped Bigtree Entertainment
Bigtree faced the challenge of automating the ever-changing movie or event-related information and also minimizing agent-customer interaction to bring down the cost per transaction. Taking into account the workload of agents at Bigtree, it was essential to implement features that could minimize average call handling times. Every call for ticket booking or for other inquiry had to be processed in the minimum time frame with utmost efficiency. This called for a platform that could enhance Quality Monitoring. Ameyo helped maximize agent performance and process efficiencies.