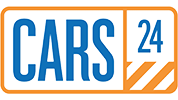 Use Case

Region

Industry
About Cars 24
Founded in 2015, CARS24 is a tech-enabled used cars disruptor. It is India's largest platform for buying and selling used cars with presence across more than 86 major cities in India. Unlike conventional buying and selling approaches such as classifieds, the company offers the best prices in the fastest possible time, backed up with end-to-end expert assistance. Since its inception, Cars24 has come a long way – from one office to more than 215 branches across 86+ major cities in India. Cars24 is defined by its people – A team of exceptionally driven, capable people solving a real consumer problem.
Challenges
Low Lead Conversion Rate
High Response Time
High Average Handling Time and Turnaround Time
Non-Contextual Interactions
Low Connect Rate
Inefficient Dialer with Manual Overheads
Solutions
Improved Call Connect Rate
Enhanced Customer Insights
Improved Lead Conversion
Strongly Integrated CRM
Reduced Turn-Around-Time
Better Visibility on Customer Insights
Ameyo's Solution
Aligned with Cars24's requirements, Ameyo offered an all-in-one solution responsive to their needs. Before their transition to Ameyo, the company was using a dialer software which was unable to fulfill their expectations of a unified view of customer information and interactions. Also, the auto-dialing functionality was not up to the mark and it led to a low call connect rate.