Ameyo's tracking and monitoring capabilities have helped us a lot. 
Jitender Singh

Head of Information Technology
Comquest Sdn. Bhd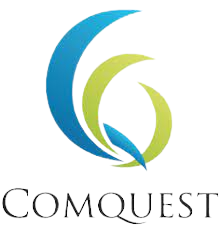 Use Case

Region

Industry
About Comquest Sdn. Bhd.
Comquest Sdn Bhd., established in the year 2012 is a Joint venture between Bahwan CyberTek, an IT products and Services Company and e-sipadu system (100% subsidiary of Darussalam Asset). Comquest is an innovative company that has set up a first-of-its-kind state-of-the-art Contact Centre in Brunei Darussalam. The company offers services that cater end to end outsourcing needs of the customers in Brunei as well as the rest of the BIMP-EAGA region.
Challenges
Enable better call monitoring and tracking
Automating calls and routing calls to the right agents
Analytics and reporting capabilities
Automating the tedious and inefficient process of manual dialing
Simplify integration with third-party applications
Solutions
Resilient blended call center solution with strong Inbound and Outbound capabilities
Enterprise-grade outbound dialer
Integrations with homegrown CRM and social media
WhatsApp Solution for improved customer engagement
Reporting & Analytics
Ameyo helped Comquest Sdn Bhd.
Beginning its contact center journey from scratch, Comquest evaluated multiple contact center providers and chose Ameyo because of its feature-rich capabilities that were offered at an affordable price. Considering the needs of Comquest, Ameyo proposed its omnichannel helpdesk solution that could auto-assign query tickets coming in from different channels such as social media, and voice and also provide a unified view of all the interactions.