Conneqt Business Solutions Limited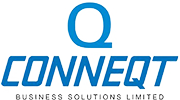 Use Case
Remote Customer Engagement

Region

Industry
Conneqt Business Solutions Limited - Introduction
Established in 2004, Conneqt Business Solutions Limited (formerly Tata Business Support Services Ltd), is a subsidiary of Quess Corp, India's leading business services provider. Conneqt's digital service capabilities handhold customers in their digital transformation journey enabling revenue growth, process efficiencies, and engaging customer experience.
Challenges
Shifting the Setup to Remote Environment
Infrastructural Issues in Remote Environment
Undetectable Network Issues
Integration Issues
Low Agent Productivity
Scalability Challenges
Solutions
No Infrastructural Challenges
Improved Productivity of Remote Agents
Comprehensive Monitoring and Tracking
Business-Specific Reports
Easy Scalability
How Ameyo assisted CBSL
With Ameyo's Mobile Agent App, CBSL is now able to deliver exceptional customer experience. Team Conneqt was able to scale up their team by ¾ increased workforce. The high-end security and governance of the solution led the managers track IT, infrastructural, as well as agents' performance metrics with precise insights and parameters. Being able to scale up without incurring any hardware costs or infrastructural issues empowered CBSL to operate more fiercely than ever. The overall productivity and revenue improved dramatically.