D'COST Restaurant Services achieved 1,00,000 deliveries per day with Ameyo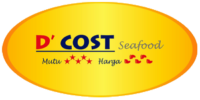 Use Case
Two-way interactions through an all-in-one healthcare application

Region

Industry
About D'COST Restaurant
D'COST is a very famous restaurant chain operation in Jakarta, Indonesia. The USP of D'COST is that it sells various food items at an affordable price to cater to a large base of customers from varying income groups.
With a vision of setting up remote expansions to create a multi-city restaurant chain, D'COST is spearheading the roll-out and operations of its centers, so that they can cater to a bigger customer base through local franchisees. In order to achieve this vision D'COST has already started working towards it. It plans to open 40 branches across Jakarta and standardize the quality and offerings across all the branches.
Challenges
To improve customer care unit
Setup a well-structured information dissemination system
Ensure accurate and timely handling of queries and complaints
Solutions
100,000 deliveries per day made possible
Multimedia channels for complaints/feedback receipt
Regular follow-ups and reporting management
Ameyo helped D'COST Restaurant
For support of the quality of operations, Ameyo provided IVR, ACD, strong supervision, and quality analysis tools. Self-scoring tools were also available to the agents. A combined analysis of quality feedback and agent scoring helped the call center manager to diagnose and retrain their manpower in ensuring utmost service quality.