DoT Reduced TAT by Automating Entire Interaction Management System with Ameyo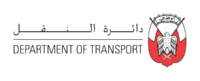 Use Case
Two-way interactions through an all-in-one healthcare application

Region

Industry
About Department of Transport (DoT), Abu Dhabi
Department of Transport (DOT), Abu Dhabi was envisioned to deliver a world-class transport system and develop a modern, comfortable, and reliable public transport system linking the island of Abu Dhabi.
With constant upgradation of services and service delivery platforms, DoT is in the process of creating a highly sophisticated transport network that will move people and materials efficiently through the Emirate, in a way that contributes to the quality of life for all residents, businesses, and visitors.
Challenges
Streamline customer service center operations
Setup a well-structured information dissemination system
Ensure accurate and timely handling of queries and complaints
Collect timely customer feedback
Solutions
Reduced call handling time
Enhanced service center productivity
Improved services through real-time process tracking
Met strict high availability requirement
Reduced turnaround time for each call to minimum
Ameyo helped the Department of Transport (DoT)
In order to provide better services to the public, and in line with the Department of Transport's (DOT) overall strategic plan, the Customer Service Center was required with the aim to meet all customer needs and respond to their constructive feedback in an ongoing manner. The goal was to develop a platform for the commuters to procure information as well as voice their problems/suggestions regarding the
offered services.
Ameyo helped DoT, Abu Dhabi automate their entire interaction management system. Ameyo's automated voice response solution reduced the call handling time and enhanced the unit's productivity significantly. Ameyo's reporting and quality monitoring feature enabled DoT to track their processes and hence, improvise services.
Ameyo met very strict client requirements of high availability and provision of scalable and reliable solution handling transactions with real-time comprehensive monitoring mechanism to manage internal KPI's. Adding proper logging and tracking to this, DoT reduced their turnaround time for each call to a minimum. SMS notifications of the query status added to the customer satisfaction levels that were evident from their commuters' responses.