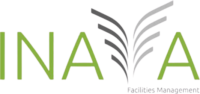 Use Case

Region

Industry
About INAYA
INAYA Facilities Management Services, UAE offers integrated facilities management, technical operations and maintenance, soft services, and sustainability development. As a facilities management company, they play a decisive role by providing a stream of services to support the clients' core business. INAYA makes things easy for customers by allowing them to source all their facilities management needs under one roof. Their full range of services is offered individually or integrated, and includes technical services, cleaning, security services and much more.
INAYA Facilities is the brainchild of UAE's prominent business group Belhasa. They aim to help keep buildings and communities running at optimum efficiency day in and day out. INAYA offers a strategic, flexible, and transparent approach to all their customers' facilities management needs. They are a company focusing on long-term growth by delivering value-added services. One of the company's high-end projects is at The Gardens, Jebel Ali, Dubai, United Arab Emirates.
Challenges
To streamline inbound and outbound calling process
Needed a scalable solution to handle large-scale operations
Required CRM for accurate customer tracking
Automate call routing and answering customer queries
Solutions
Efficient handling of incoming call through IVR customization
Increase in Agent productivity via auto CRM pop-ups
No lead leakage with missed call alert system to track calls
Quality monitoring becomes easy with graphical representation
Ameyo helped INAYA
AMEYO solution provided INAYA Facilities with an IVR customization for CUG (Closed User Groups), VAS (Value-added service), and FMS (Financial Management Service) hotlines. For an incoming call from an existing customer, a CRM popup was provided. Missed call alert modules were set up for agents to callback so that they did not miss out on any customers—existing or potential. Integration with GSM gateway was also implemented, a wallboard to provide the graphical representation of productivity in real time was provided, and the reporting feature generated customizable and accurate reports on quality.