Indovision Improved Agent Efficiency and Automated their Process using Ameyo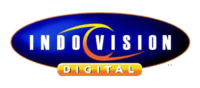 Use Case
Two-way interactions through an all-in-one healthcare application

Region

Industry
Direct broadcast satellite (DBS)
About Indovision
PT MNC SkyVision (MSV) is the pioneer in Indonesia's satellite pay television industry. Established in 1988, MSV began to market their satellite-based Pay TV service in early 1994 under the INDOVISION brand name.
To distribute its service throughout Indonesia, MSV is using its own satellite, IndostarII, which was launched on May 2009. Broadcast on S-band frequency, this satellite is equipped with latest broadcast transmission technology. Using the new satellite, MSV is able to distribute pay television services with superior audio–video quality, strong signal durability, and bringing more than 100 local and international channels throughout Indonesia through its product INDOVISION.
Challenges
Automation of legacy technology infrastructure
No centralized management system
Integration of billing and subscriber management system
Auto list filtration on multiple lists
Solutions
Centralized pre-integrated solution
Integrating process flow from site offices and users
Integrating the billing system to the IVR
Dashboards and advanced reporting tools
Ameyo helped Indovision
Indovision implemented the Ameyo communications suite that provided them with a centralized pre-integrated solution, integrating process flow from their site offices. An advanced IVRS was implemented for self-service of routine queries like checking subscription expiry date, balance left in the account, information on various promotional offers, etc. Integrating the billing system to the IVR, along with a payment gateway, enabled bill payments via phone for Indovision's customers. It also allowed for interoperability between the existing business applications for simplified contact center operations and reduced manual interference. Dashboards and advanced reporting tools of Ameyo helped Indovision analyze the performance of various resources of the system.