Case Study
Insurance Company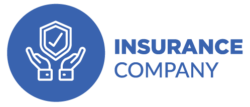 Use Case

Region

Industry
About the company
This is an insurance company, licensed by the Central Bank of Bahrain. With a 360° coverage of insurance, the company is strongly committed to providing a range of products under retail and corporate insurance.
Challenges
Siloed Communication Channels
No sync between interaction channels for query handling
Quality Monitoring
Inefficient process for handling misled calls at IVR level
Solutions
Improved Query Handling
Informed Customer Insights
Improved Agent Productivity
Strongly Integrated CRM
Ameyo's Solution
Before connecting to Ameyo, the company was facing monitoring and reporting issues for missed queries, abandoned calls, and misled calls at IVR level. Aligned with their specific requirements, Ameyo offered an all-in-one solution responsive to their needs.