Case Study
Leading Automotive Company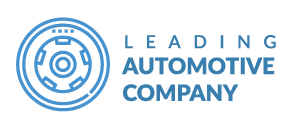 Use Case

Region

Industry
About Leading Automotive Company
With a network of 47 well-equipped fitment centers in Kenya, Rwanda, Tanzania, and Uganda, the company is one of the largest chains of auto part sales and fitment centers in the African continent.
Challenges
Siloed Communication Channels
Disintegrated CRM and engagement platform
Limited Interaction Channels
Fragmented Customer Information
Solutions
Omnichannel Interactions via customer-preferred channels
Higher Conversion Rate
Reduced TAT for customer queries
Better hold and visibility of customer data
Seamless Customer Journey
Ameyo's Solution
In alignment with the requirements of the company, Ameyo offered an all-in-one solution responsive to their needs. The Transition to Ameyo from their existing disintegrated systems was a smooth, quick and on-time implementation.