Case Study
Leading Education Technology Company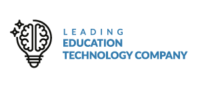 Use Case

Region

Industry
Leading Education Technology Company
The Company is one of the largest Education Technology (Learning) companies in India. It came up with a unique idea that helped students learn faster with skill-based online classes with subject matter experts.
Challenges
Scalability and Network Breakdown Issues with their previous cloud setup
High Rate of Call drops
Poor Call Tracking
Solutions
Higher CSAT Rate
Reduced TAT for customer queries
Seamless Customer Journey
Better hold and visibility of customer information
Ameyo's Solution
Ameyo Voice with customized IVR where customer call on the published DID and can get routed to their preferred agents based on their DTMF selection.
Single-Sign-On with LeadSquared with its knowledge base getting populated in Ameyo's frames.
Voice Log Archiver to store call recordings and help supervisors to keep a track of agent responses.
Business-specific comprehensive reports related to process performance, campaign productivity, call details, call history, and particular user session.
In order to ensure that the company achieves enhanced CSAT Rate & improves overall productivity, Ameyo offered the following solutions.