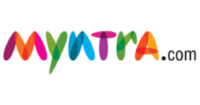 Use Case

Region

Industry
About Myntra
As a leading player in the domain of e-commerce business, Myntra is expanding its customer base rapidly. The company has a vision of being India's largest online lifestyle products retailer—a vision that revolves around giving the consumer the power and ease to transform how he or she looks. Myntra boasts of certain brand promises such as superior experience, broader product selection and unmatched efficiency thus adding to a better purchasing decision.
Challenges
Inability to handle the increased volume of call traffic
Mass reachout was becoming difficult due to technical glitches
Low business productivity
Deteriorating levels of customer satisfaction
Solutions
Automation of entire business processes
Better customer-connects
Delivered consistent user experience
Easy integration with existing business applications
Ameyo helped Myntra
Ameyo was deployed at Myntra to provide a unified window for interactions management and empowering the latter to deliver superior customer experience management. Ameyo integrated the entire business processes to a single platform that measured, analyzed, and delivered seamlessly.
By creating an effective network of channels, the solution ensured an interlinking of the website and the support center, leading to enhanced customer connects without any technical errors. Ameyo IVR system smoothly managed the incoming calls by addressing the customers with pre-recorded messages, additional messages on special occasions, informing about attractive and discounted deals and hampers and finally routing the calls to an available agent, in case a customer's query remains unresolved. This ensured first call query-resolution for Myntra.