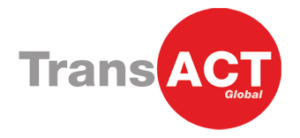 Use Case
Inbound & Outbound Contact Center Solution

Region

Industry
About Transact Global
Transact Global is an ITES company that provides Call Center & BPO solutions to companies in the domestic space. Transact designs and delivers a complete range of call center services spanning call center, inbound, outbound, telemarketing operations, data verification, and data mining.
Challenges
High Operational Cost
Needed a reliable and customizable solution
Low customer retention
System error hampered the business growth
Solutions
Connect rates improved by 95%
Operational Efficiency improved by 85%
Significant Improvement in Customer Retention by over 85%
Guaranteed uptime of 99%
Ameyo helped Transact Global
Ameyo enabled Transact to offer a scalable and extensible platform to its clients allowing them to adapt to changing business demands and requirements. It allowed Transact to customize their platform to suit the varying needs of the business verticals without disturbing the process flow.
With top-of-the-line and modular features like Predictive Dialer, Voice Logger, Automatic Call Distributor (ACD), Interactive Voice Response (IVR), Reporting and Analytics tool, etc Ameyo was able to provide an intelligent solution Transact was in the quest for.