Contact Center from Infrastructure to Business Enabler
According to Forbes magazine, businesses lost over $75 billion in 2017 owing to bad customer service. With technology and customer-centricity consistently featuring in the top 5 business priorities for C-Suite, contact centers are a critical asset for organizations fighting to win customer's wallet share in this digital age.
Join Nafees Ahmed, Chief Information Officer, Indiabulls Group, as he discusses the journey of Indiabulls using contact centers & customer focus as a means to achieve an irreplaceable competitive advantage with Sachin Bhatia, Co-founder, and Global Sales & Marketing Head, Ameyo.
In this webinar, you'll learn:
How to turn your Customer Service Stack into a Profit Center?
How Business Workflow automation can enhance your Brand Value?
Why adherence and control of your Customer Service stack is the key?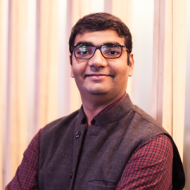 Sachin Bhatia
Co-founder and Global Sales & Marketing Head Ameyo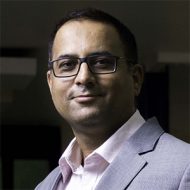 Nafees Ahmed
Chief Information Officer Indiabulls Group