How Digital Transformation in Contact Centers is Driving Customer Experience for Financial Services?
March 17th, 2021 | 03:00 PM IST
Companies that use technology to transform customer experience have increased customer satisfaction by 15 to 20%, reducing the cost to serve by 20 to 40%, and boosting conversion rates and growth by 20%, suggests a survey by McKinsey.
Automations like call routing & processing, advanced dialers, voice bots, and other technologies have brought some advancements at the contact centers. But digital transformation could help these centers to deliver even better service. In this webinar, we will look at ways in which financial services companies can evolve their contact centers to deliver a superior customer experience:
Our speakers will be discussing:
How the importance of customer success differs from one industry to another?
Introduction to basic automation and omnichannel presence for unified contextual communication
Deliver excellent customer experience through human-to-human conversations with Omnichannel Cloud Contact Center Solution
How organizations are enhancing agent and customer satisfaction while improving operational efficiency?
Digital transformation of the contact center to predict and prevent customer issues
How personalized service experience increases customer satisfaction and gives a competitive edge to brands?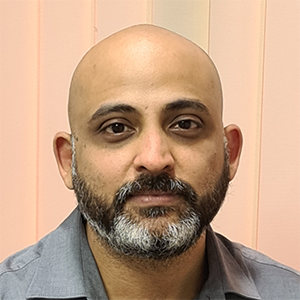 Dheeraj Mohan
Head- Strategy, IR and Analytics, Equitas Small Finance Bank

Sachin Bhatia
Co-founder and Global Sales & Marketing Head, Ameyo