Join the tribe of 7100+ customers using Ameyo to enhance their Customer Experience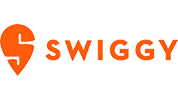 What is Conversational AI?
A Conversational AI has an interface like messaging apps. Popular conversational products include chatbots and voice assistants.
Most businesses are incorporating Conversational AI products to automate customer focussed queries. The most used platforms include Facebook, WhatsApp, and other messaging apps.
Conversational AI platforms are helping businesses automate a wide range of customer-facing touchpoints. Social media platforms such as Facebook and Twitter, and messaging platforms like WhatsApp are a few examples.
A 'chatbot' has a limited connotation associated with it. But, Conversational AI is a broader term that is more inclusive of conversational solutions, across text and voice.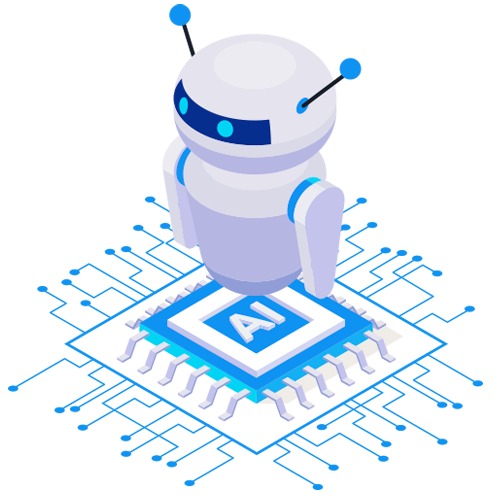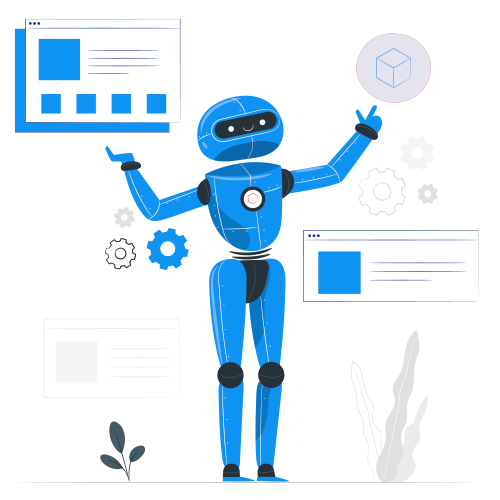 Conversational AI - The Evolution
At its birth, chatbots had very limited and scripted responses.
They had a very limited pre-defined input and weren't smart enough to keep context between sessions. Back then, they could only automate basic tasks such as responding to various FAQs.
Chatbots entered a new era when NLU (Natural Language Understanding) and ML (Machine Learning) came into existence. These technologies have completely transformed the Conversational game.
Conversational AI in association with NLU helps understand the user regardless of the words they use. Because of this, the users can chat with the AI bot as they would chat with a human agent.
Machine learning allows the Conversational AI bot to understand and train itself based on the conversational data it gathers. AI keeps updating information post each interaction with the customers.The journey of simple Chatbots to Intelligent Virtual Assistants which are intuitive, and embedded with a customer-first approach has only become possible due to NLU and ML.
Conversational AI - How Does It Work?
For Conversational AI to work, there have to be various backend algorithms and workflows.
The AI product catches the meaning of words using NLP. The AI product then uses NLU to assess the intent of the query.
After the platform has analyzed the customer's question, it uses Machine Learning to help the AI application to learn with every human interaction which further leads to more accurate responses over time.
At the end of all these algorithms and processes, the Conversational AI platform using NLG computes all the data it has gathered into a written/voice response for the customers to understand.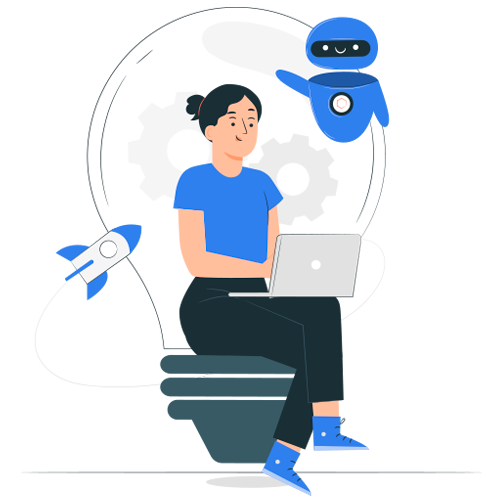 Benefits of Conversational AI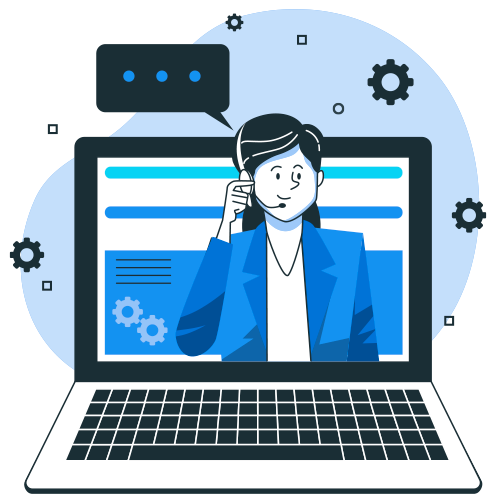 Exceptional Customer Service
Chatbots being the superstars of AI are capable and can help in assisting customers with various queries and requests. They are smart enough to assist customers through the sales process starting from product search to completing the sale. Conversational AI products have proven to be great assistants for agents.
When customers have complex queries, bots can divert them to the most suited agents ensuring great customer service.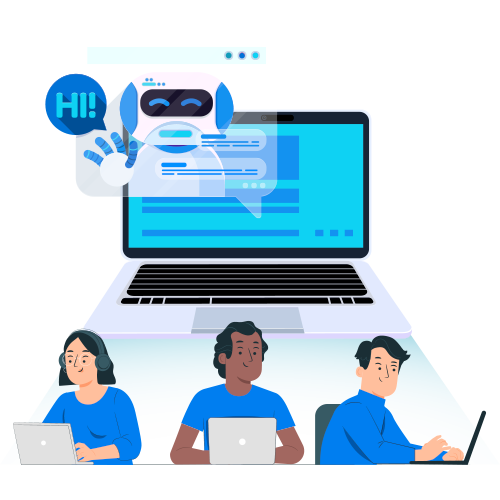 Enhanced Agent Efficiency
Conversational AI products can assist customers completely, eradicating the need for humans. AI can solve simple tasks such as checking account balance, finding the address, or verifying an ID.
This gives agents more time to spend on complex cases which actually would need human interventions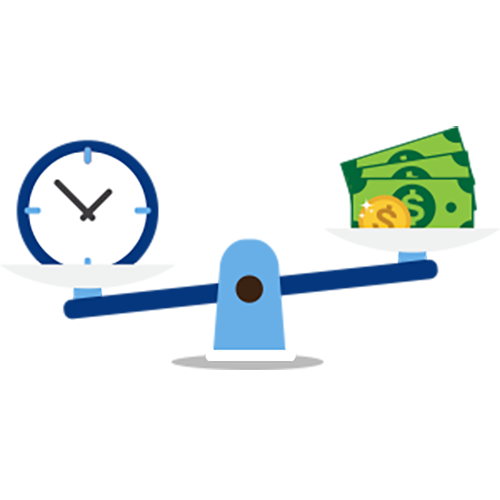 Quick & Easy Scalability
As and when your needs evolve, businesses can integrate more and more virtual assistants to manage and solve various tasks.
Conversational AI is easy to scale and executable in a few days ensuring smooth business operation.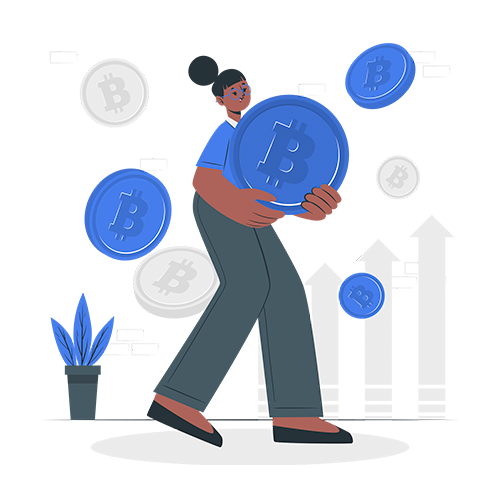 Reduced Operational Costs
Conversational AI is great for automated interactions but do you know it can save a lot of money too?
Conversational AI products are high-volume drivers and bring a smart way of communication using messaging apps to resolve queries, and generate and receive support tickets without needing a dedicated resource. Conversational AI also offers speech/voice-based virtual assistants.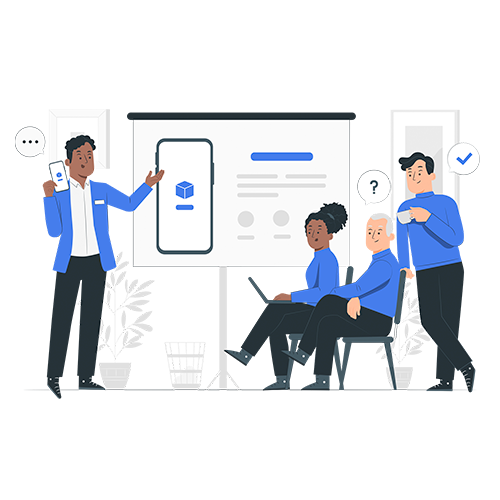 Omnichannel Presence
Customers want a quick resolution on a platform of their choice. Omnichannel presence has become vital for businesses to strive.
The coming together of voice, digital and conventional chatbots has fostered intelligent automation across SMS, messaging apps, and various social media apps to provide seamless query resolution for customers
Looking for a Complete Conversational AI?
Conversational AI - Features

Human-like Conversations
Ameyo chatbots and voice bots communicate with customers using natural language. Our conversational bots foster a pleasing customer experience.

Smart Self-Service
Our Conversational AI products can help your customers in many ways. Your customers will be able to access your services like tracking a delivery within the chat itself.

Omnichannel Support
Ameyo bots allow businesses to interact with their customers on the customer's most preferred channel.  (WhatsApp, Facebook, website, etc.)

Live Chat Handover
If in case a Conversational bot is not able to solve a customer's query, It can escalate the conversations to the most appropriate live agents.

Multi-Language Support
Ameyo Conversational AI bots are not limited to one language. They are capable of auto-translating queries and responses, allowing your agents to serve users in over 100 languages.

Secure and Reliable
Ameyo's Conversational AI products are safe and reliable. They are end-to-end encrypted for both businesses and customers.
Conversational AI - Use Cases
Most businesses across continents and across are implementing Conversational AI solutions. Here are some Conversational AI use cases for each sector.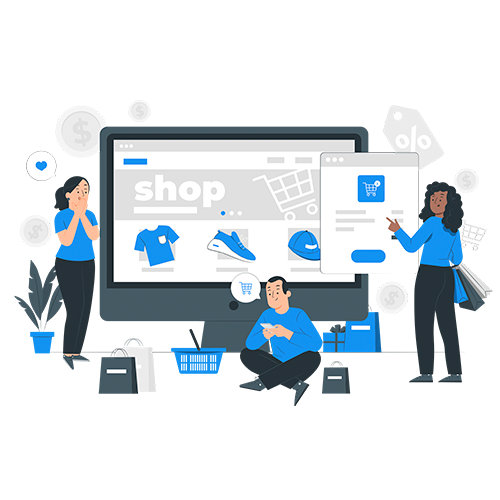 E-Commerce & Retail
Conversational AI is a great fit in the eCommerce industry. It enables businesses to interact with users, understand customer requirements, offer personalized recommendations, and finally to drives sales.
Conversational AI products also provide a remarkable post-purchase experience to the users by answering FAQs and making sure that they address customer issues like cancellation, refunds, order tracking, etc.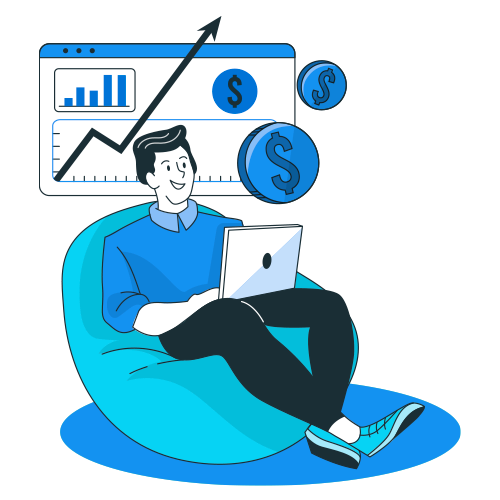 Fintech Services
With Conversational AI, it is easy to automate the complete journey of the customer starting from acquisition to support.
AI products are capable and can learn customers' financial requirements giving personalized solutions.
Furthermore, AI assistants aid the customers by improving support by answering FAQs and giving out account information. Finally, AI assistants help resolve customer queries in real-time.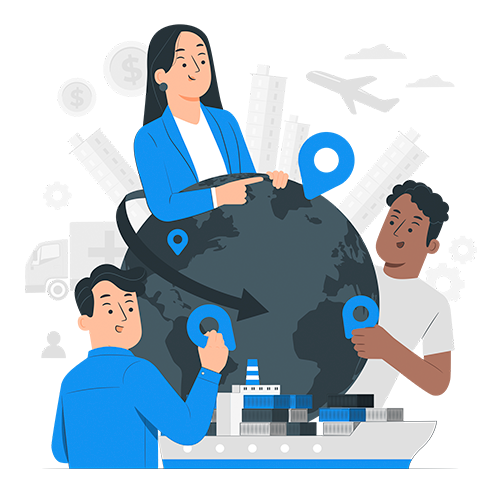 Travel & Tourism
Conversational AI products are a perfect fit in the travel and hospitality industry. They operate like virtual travel agents assisting customers by interacting with them in real-time. They communicate with customers on their preferred communication channels like Messenger/WhatsApp/Website.
AI allows businesses to offer real-time support whether it is a pre-purchase or post-purchase. It offers a quick solution to queries like bookings, itinerary changes, place suggestions, checking, refunds, etc.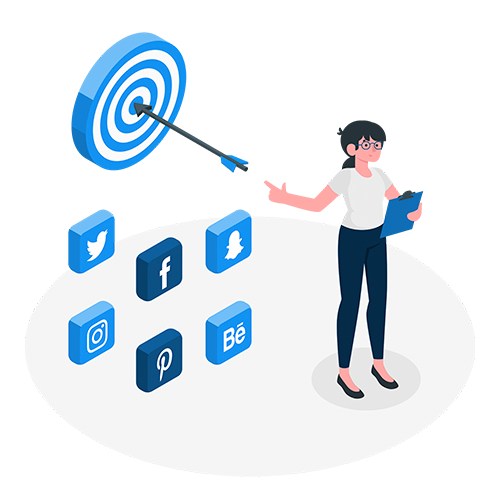 Digital Media
Conversational AI products are great for boosting engagement and retention. They send out customized content recommendations based on the intent of the customers.
Conversational AI products like chatbots prompt and update customers throughout the customer journey. Moreover, they are available 24/7 to answer customer queries.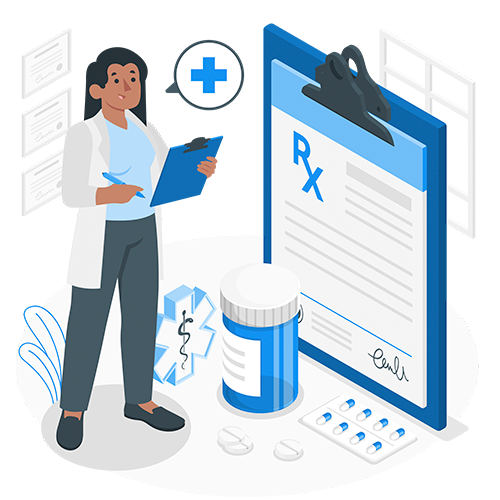 Healthcare
Conversational AI in healthcare delivers great convenience to customers. The conversational bots send the correct information to users in real-time.
Hospitals and other healthcare institutions can integrate Conversational AI to automate many responses.  They can also answer FAQs revolving around appointment scheduling and reports.
Why Do Leading Businesses Choose Ameyo?

Trusted by Global Brands
2,000+ brands across 60+ countries have trusted Ameyo. It includes brands across different verticals and industries – BFSI, Edutech, Travel and Hospitality, E-commerce, Healthcare, Aviation, and more. Additionally, Ameyo provides 24/7 local support through its regional partners.

Full Stack Customer Engagement Platform
Ameyo is a full-stack customer engagement platform, meaning that our Conversational AI offerings can provide a complete setup within its offerings. Ameyo provides a unified view of the customers across channels with consistency and continuity in communication for a superior customer experience.

Customer Engagement Expertise
Ameyo has provided customer engagement solutions for the last 18+ years to help consumer-facing brands streamline and improve their customer engagement across various channels – voice, email, chat, social media, video chat, and messaging.

Seamless Integrations
Automate end-to-end support & service workflows using deep integration of Ameyo voice bot solutions. Ameyo enables you to integrate your workforce management system, lead management system, in-house CRM, core banking systems, or any other third-party system.

Flexibility and Control
Ameyo understands that your business is unique and lets you define your business-specific configurations, create your own rules, configure your dashboards and reports, manage your business prompts, and a lot more.

Reliable and Secure
Ameyo is PCI DSS compliant with certified public cloud environments across India, APAC, Africa, & ME. In Addition to being PCI DSS compliant, Ameyo is also ISO 27001 & ISO 27018 certified.
We follow an OWASP compliant product development, delivery, certification, and implementation process, including end-to-end internal testing, periodic VAPT certification with an independent IT Security Agency, and adherence to CVSS.
Ameyo empowered Awash Bank with an end-to-end system
Ameyo empowered us with an end-to-end system that was easy to use. Furthermore, we were delighted with the capability of the solution to match to our specific business processes and enhance our customer experience
Yohannes Tsegaye
Director, Customer Experience Directorate | Awash Bank
Ameyo is a feature-rich solution with several integration capabilities
We have been using Ameyo to handle our calling operations and the journey has been really good so far. It is a feature-rich solution with several integration capabilities, which truly makes Ameyo our first-ever choice in contact center solutions space. What further aligns Ameyo with us is our shared vision of expanding in the Middle East region and I am sure Ameyo will help HalaSat in the mission.
AlHashem
Contact Center Manager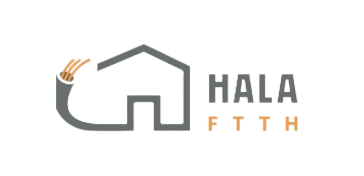 We are really pleased to use Ameyo's service, especially the salient feature of VoiceBot
We are really pleased to use Ameyo's service, especially the salient feature of VoiceBot which is enabling Human Line Conversation. Our customers interact with Ameyo's VoiceBot by perceiving it as a Liveperson, so they respond in a similar way. Moreover, we can able to achieve a 40% cost saving on operational costs due to automated calls.
Thanks a lot for the Wonderful Product.
Special Thanks to the team for patiently handling our request & delivering beyond expectations.
Kumar Konar
Collection Head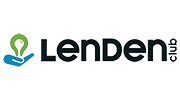 Ameyo helped Gulf African Bank make their business more efficient and profitable by offering them unique solution
At GAB we have had the pleasure to use the system for about 2 years now. Overall, it has been able to meet the desired expectations that we had as well as improved our quality of service.
Phidelis Mwarenge
Contact Center Team Leader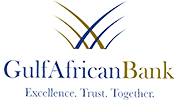 Metro Edge Technologies increases its productivity by 60%
Ameyo's Remote Contact Center Solution has helped us increase our productivity by 60%. It is a very effective solution that helps our agents
Kingsley Bennett
CEO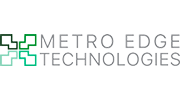 Khan Bank chooses Ameyo because of its highly efficient, flexible, and secure solution
The implementation scale was huge with lot of complexity. It was a major task for us to comply with security requirements and other business requirements. The project team worked effortlessly, satisfying all the requirements.
Bilegt Tumurkhuyag
CX Senior Specialist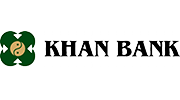 <
>