Fast Track your Customer Conversions with Video Personal Discussion Solution
What is Personal Discussion?
The meeting or discussion between the lender and borrower prior to sanctioning the loan is referred to as personal discussion for loans. The process usually starts by the lender physically visiting the borrower's place of business or residence to ascertain her/his creditworthiness and do a thorough background check to assess the repayment capacity of the borrower.
Why Lenders and Financial Institutions Need Personal Discussion?
Benefits of personal discussion for the loan process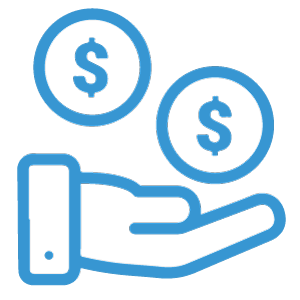 Access Business Worthiness

Assess
Borrower Income

Understand Use of Loan Funds

Access Creditworthiness

Understand Future Business Expansions & Plans

Track Existing Loans or Obligations
Why Lenders and Financial Institutions Need Personal Discussion?
Benefits of personal discussion for the loan process

Document Upload

Photo Capture

On-call Document Verification

Location Verification

AI Face Match

Video Chat at 150 kbps

Omnichannel Borrower Experience

Integration for Document Transfer

Configurable Question List

Video Call Recording

Video Encryption
Dashboard for Video Chat Metrics

Video Call Scheduling

Enterprise-grade Security

Co-browsing
Want to speed up your Loan Disbursement process?
Using Video Calls for Personal Discussion
Drive differentiated customer experience with Video Personal Discussion Solution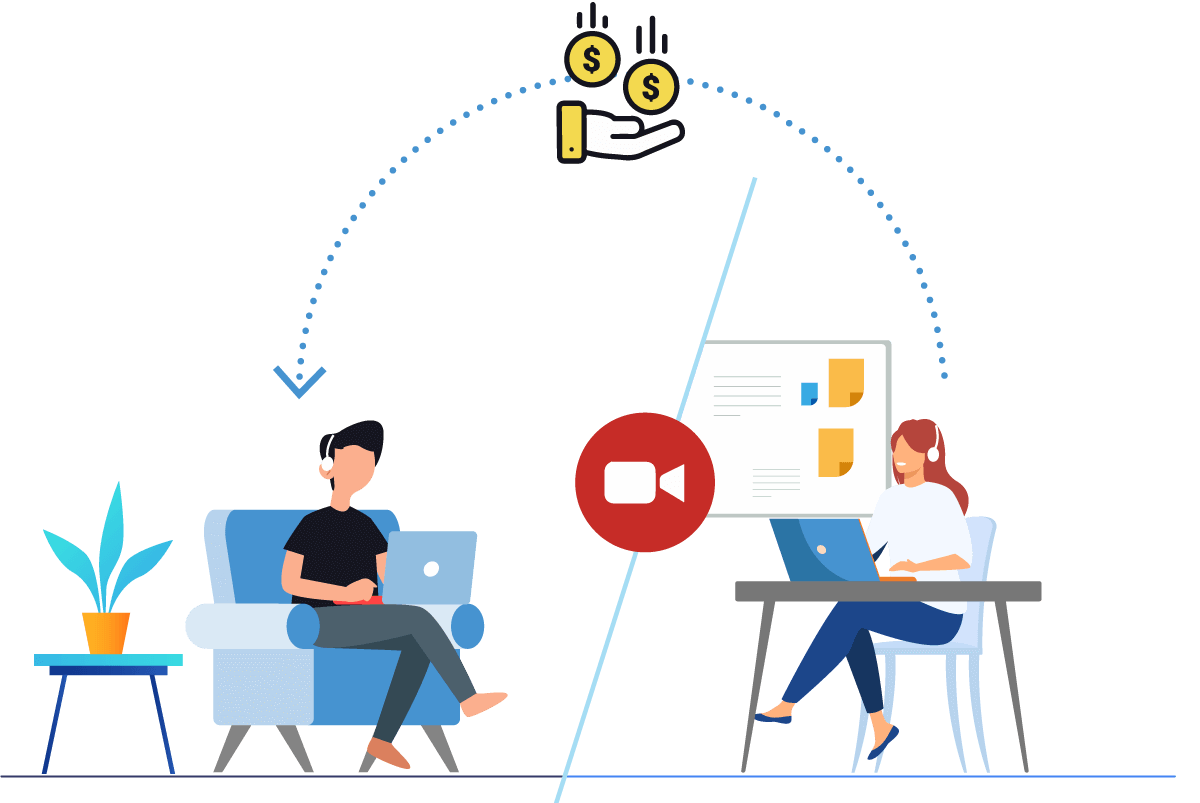 Meet your Loan Targets Faster
With in-person discussions not possible due to the pandemic, contactless interactions have become the new normal. Video as a channel is the best alternative to a physical meeting that boosts your loan coverage and help you roll out more loans while having a virtual personal discussion in a secure environment. Thus, improving your loan disbursement rate without compromising on borrower experience.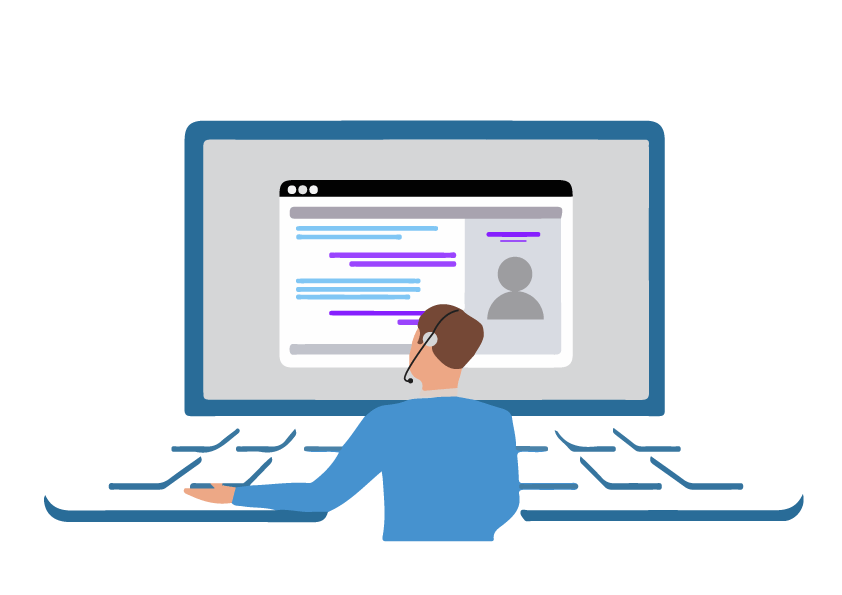 Personalized Borrower Experience
Observe and understand the customers' body language and pick up on non-verbal cues to tweak your tactics and make the customer feel comfortable. Have contextual conversations with easy access to all the relevant information using CTI and CRM integration to further improve conversation quality.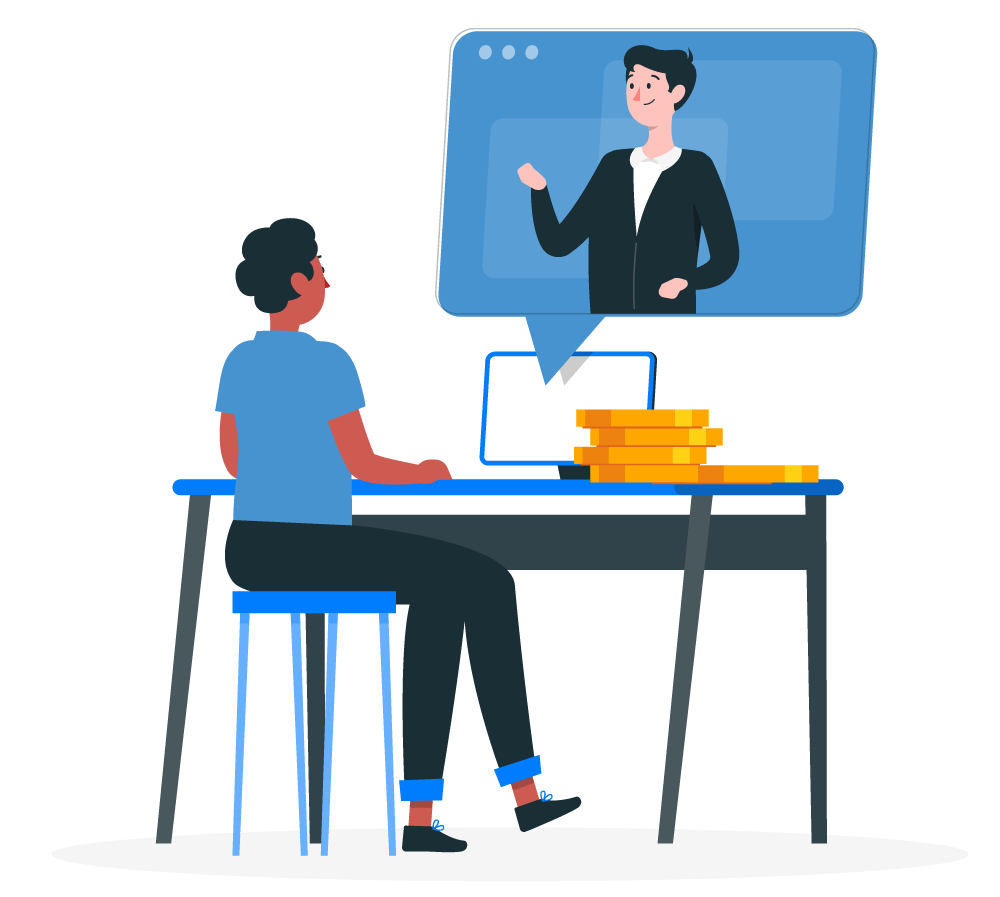 Reduce Loan TAT & Operational Cost
Optimize your resources by eliminating the need for the agents to physically go to the customer's place for personal discussion. Agents can now answer borrowers' questions over a video call with increased efficiency and at a significantly lower operational cost.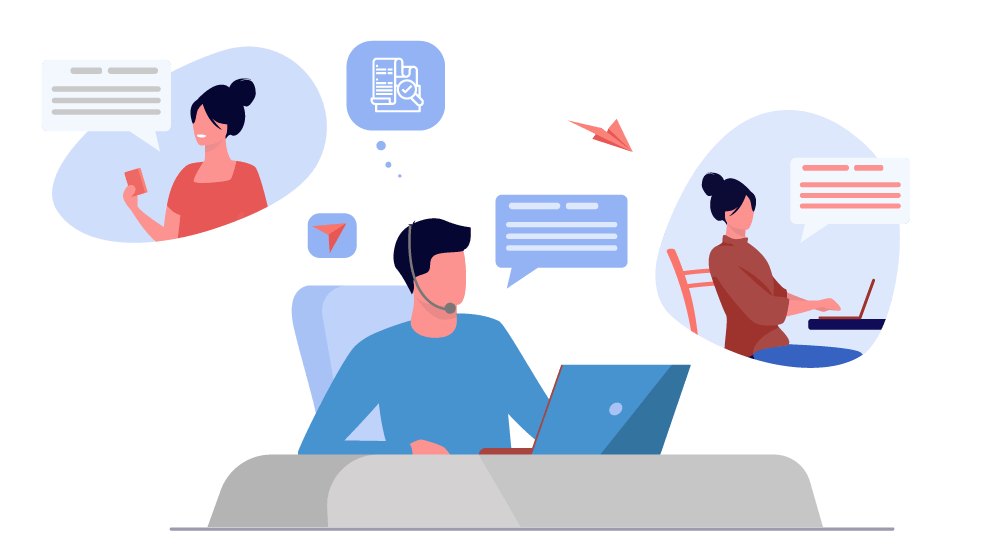 Overcome Geographical Limitations
Widen your customer base as agents do not have to travel to far off locations. They can conduct the personal discussion process remotely and authenticate all the documents online. This works well for the customers too, as they can now conveniently complete the process from their homes or workplace with video personal discussion software – without having to travel to the office or bank's branch.




Sankar Rao A.
Director - Products
Ameyo software is being used as a CTI for Ola customer and partner support. The software has met the expectation of Ola and we were able to extend it to meet Ola's unique requirements.





Shivam M.
Sr Network Engineer
Our connectivity increased with retry time and campaign settings.Working with AMEYO has a great experience mostly in terms of Customer support on any issues identified. Ameyo is economical. Its flexibility with interating different CRM and it will keep stable.





Ehab M.
Head of Electronic Banking
Easy to use and customize application with excellent support team





Mitesh S.
System Support Engineer
I like this software because of the capability to handle large numbers of call flows. I like the efficiency of this software like how it works and gave us the option to supervise the agents activity on a real time basis and the proper reports which helps alot to conclude many things.
The Ameyo Advantage
Leader in Customer Experience & Contact Center Solutions
Honorable Mention in Gartner Magic Quadrant for 3 Years
Awarded Frost & Sullivan Asia Pacific CCI Leadership Award
Deloitte Technology Fast 500 ASIA PACIFIC, 2014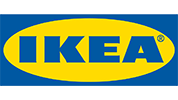 ---
Take your Customer Experience to the Next level with
Ameyo's Customer Engagement Platform