Convert Prospects Fast from Search and Maps using Google's Business Messages
Increase conversions and reduce call volumes with this new channel of conversational marketing
Customer Engagement Platform
-- Trusted by 2000+ Enterprises in 60+ Countries --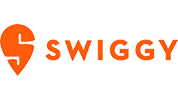 Why Google's Business Messages?
68% of all website traffic comes from Search
Search is still the most important channel driving 68% website traffic of which organic search contributes to 40% while paid search contributes to 28%
(Source: SmartInsights)
75% of consumers prefer private messaging over traditional channels
Consumers prefer private resolution with 75% of consumers indicating that they would prefer to engage with a brand over private messaging channels than traditional channels
(Source: Conversocial)
Consumers require quick, contextual, and hyper-personalized responses
Consumers are impatient and expect immediate responses from brands for sales and service. Brands that meet these expectations in a quick and meaningful way will build strong relationships with their customer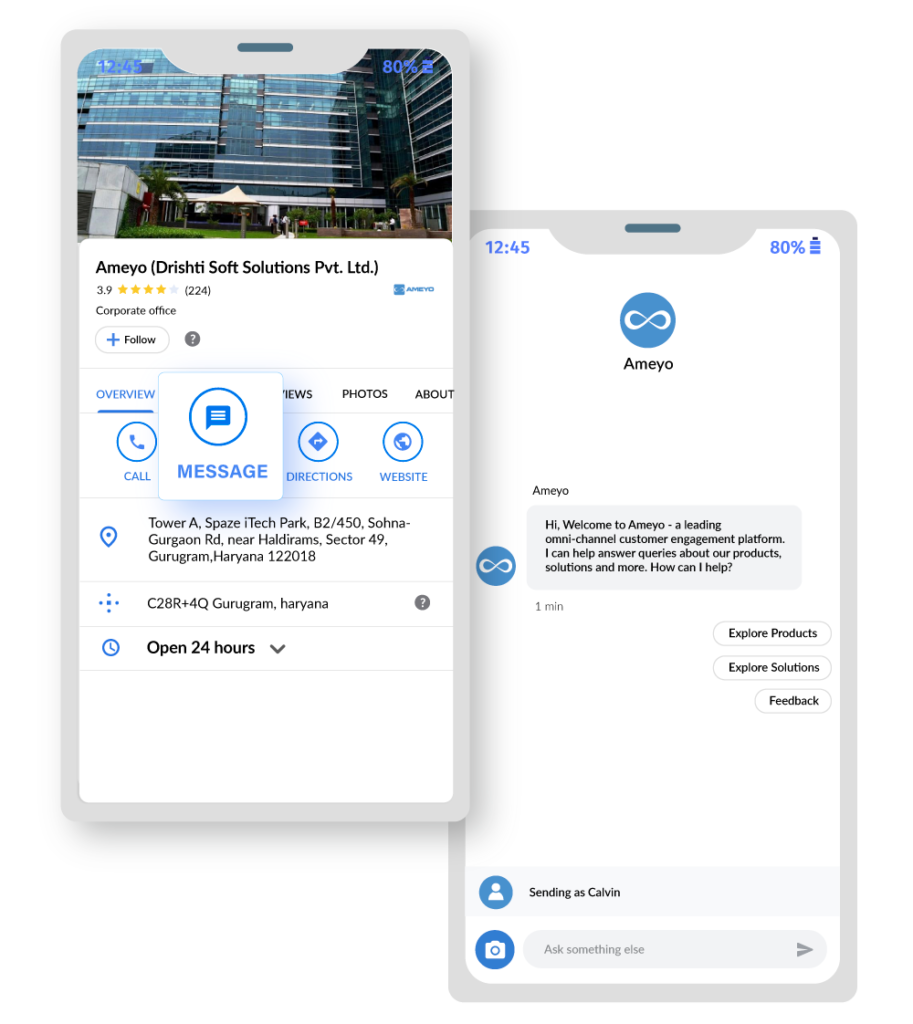 Benefits of Google's Business Messages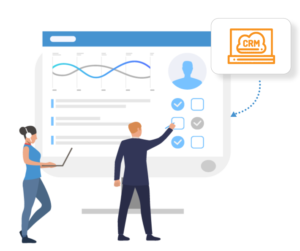 Increase conversions with contextual and hyper-personalized conversations
Use Business Messages to have real-time conversations with your customers for sales or service directly within Google apps – Search & Maps. Hyper-personalize the conversations by connecting the customers with your local team.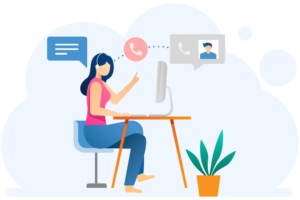 Reduce Inbound call volume and costs
With Business Messages, customers can directly converse with the brand using a bot and live agent. This helps brands to reduce the incoming call volume and associated costs without affecting the customer experience
What is Google's Business Messages
A new conversational channel to connect with your customers

Mobile Conversational Channel
Google's Business Messages is a mobile conversational channel that combines entry points on Google Maps, Search, and brand websites to create rich, asynchronous messaging experiences that delight customers and drive business results

Converse with Bot & Human Agent
Once the customer initiates a chat, a notification message is sent and then a bot initiates a conversation with the customer. Based on the nature of the query, Business Messages allows a seamless transition between a bot and a Human Agent. It supports rich features like carousels, suggested replies, and photos
Improve customer experience with CSAT data
With customer satisfaction data and feedback captured and shared by Google, brands can take necessary actions to improve the customer experience
Use cases of Google's Business Messages
Convert from Mobile Search
Google's Business Messages can help convert searches into business opportunities. For example, an optical retail brand can use Google's Business Messages to help customers to choose the right frame and lens, provide payment assistance to place an order, and answer other queries related to shipping and delivery. These quick responses help respond to customer queries instantaneously and boost the conversions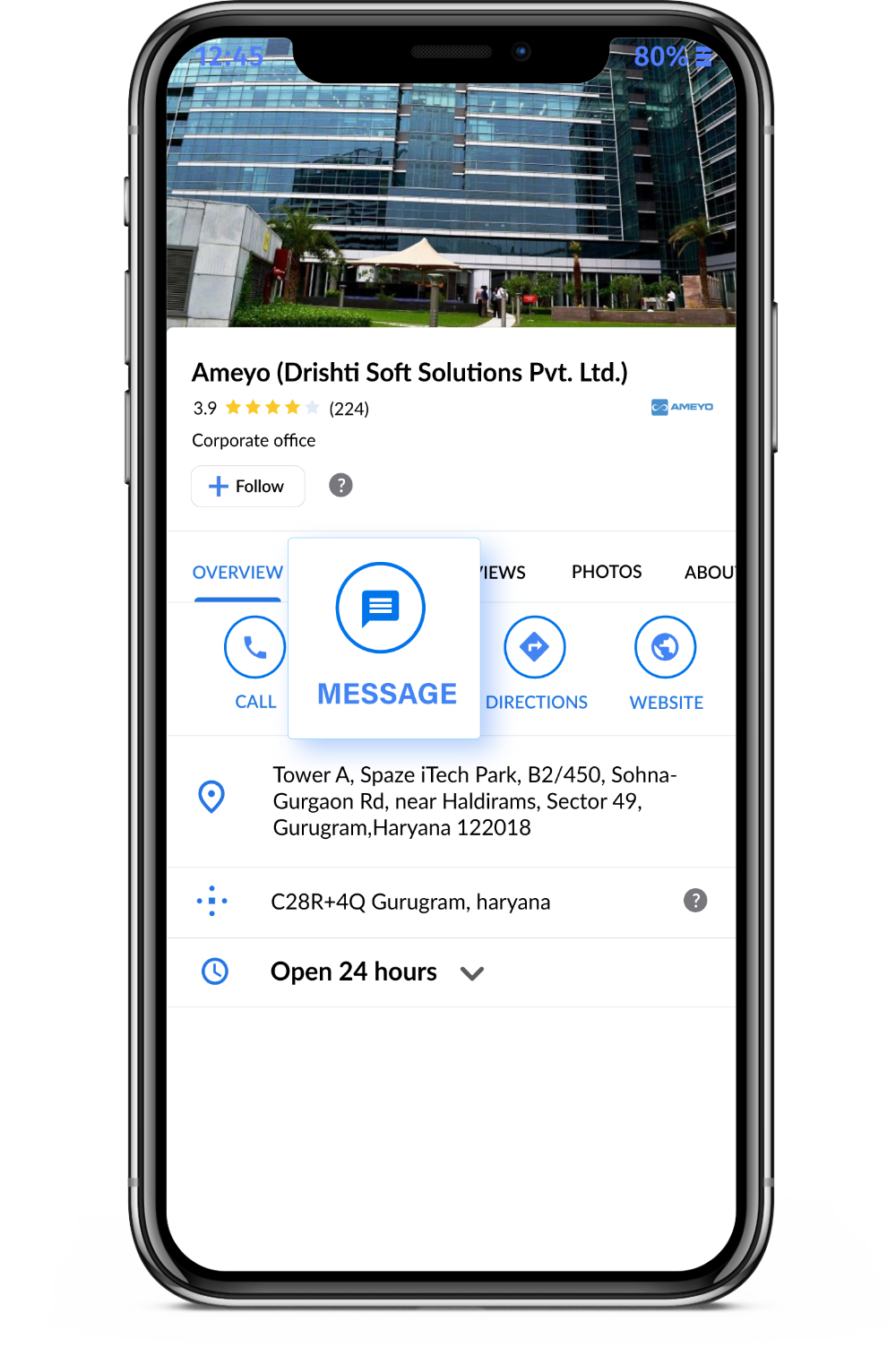 Provide after-sales support
Google's Business Messages provides another channel for customers to reach out to brands for customer support. With Ameyo's omnichannel ticketing solution, brands can get a unified view of customer's conversations across channels and respond to queries through a single intuitive platform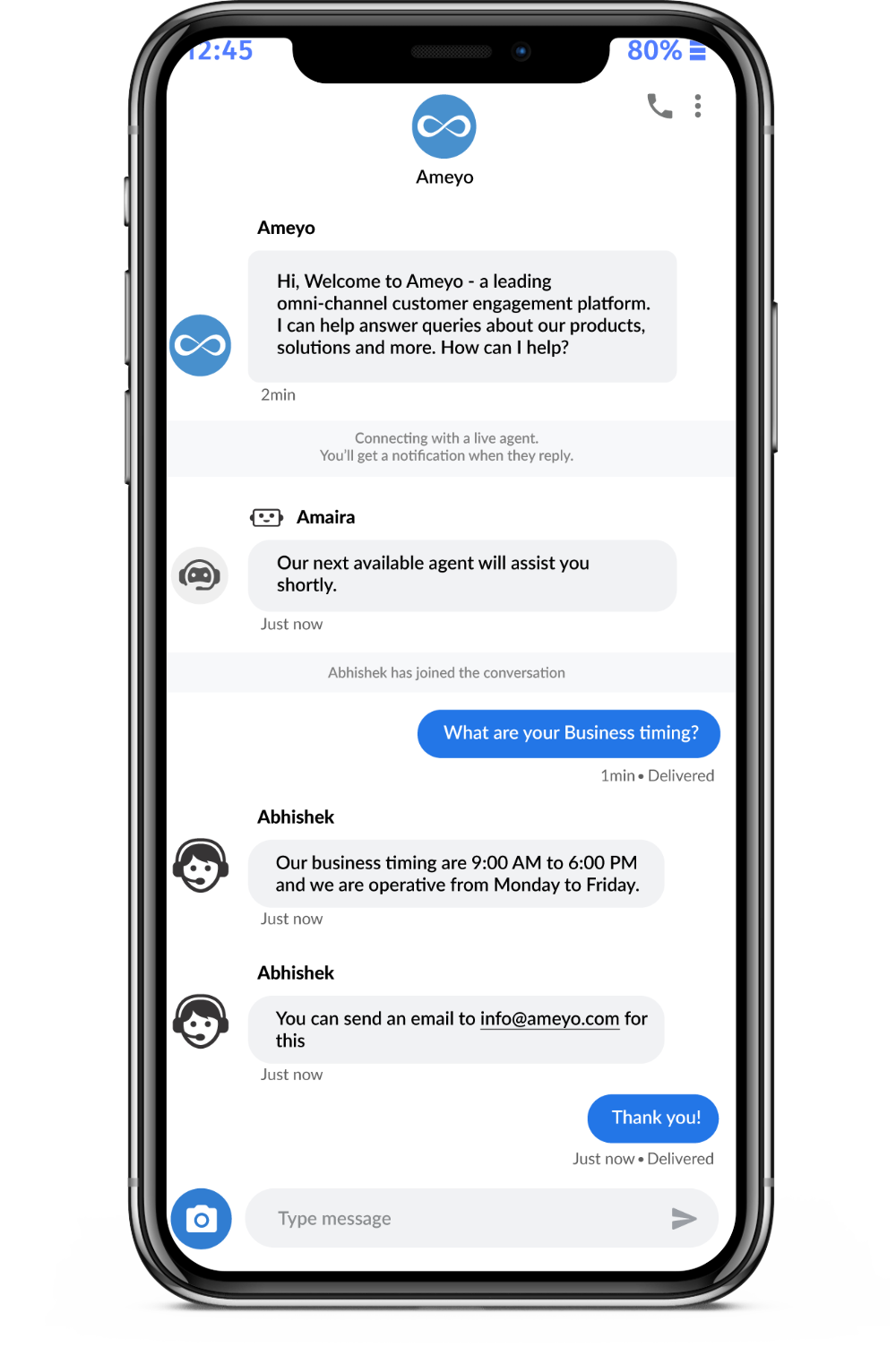 Convert Users From Snippets and Web Widgets
Supported with rich media solutions, Google's Business Messages enable you to share elements, like product recommendations in carousels, flight tickets, invoices, brochures, or user manuals.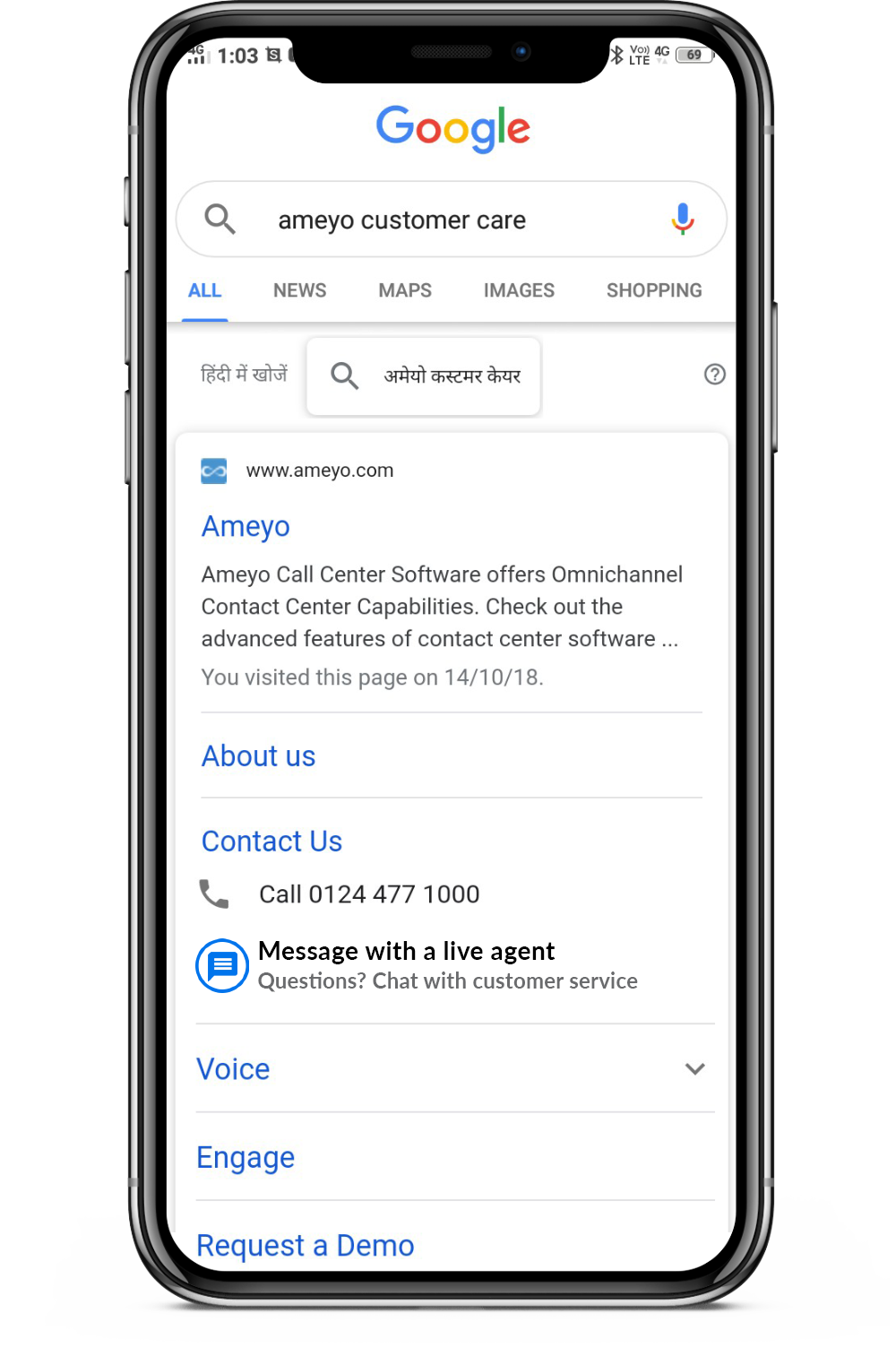 Convert Users by generating URL based Entry Points
Google's Business Messages enables agents to generate a URL-based entry point that can be used within email, SMS, websites, apps, or even QR codes using their agent ID.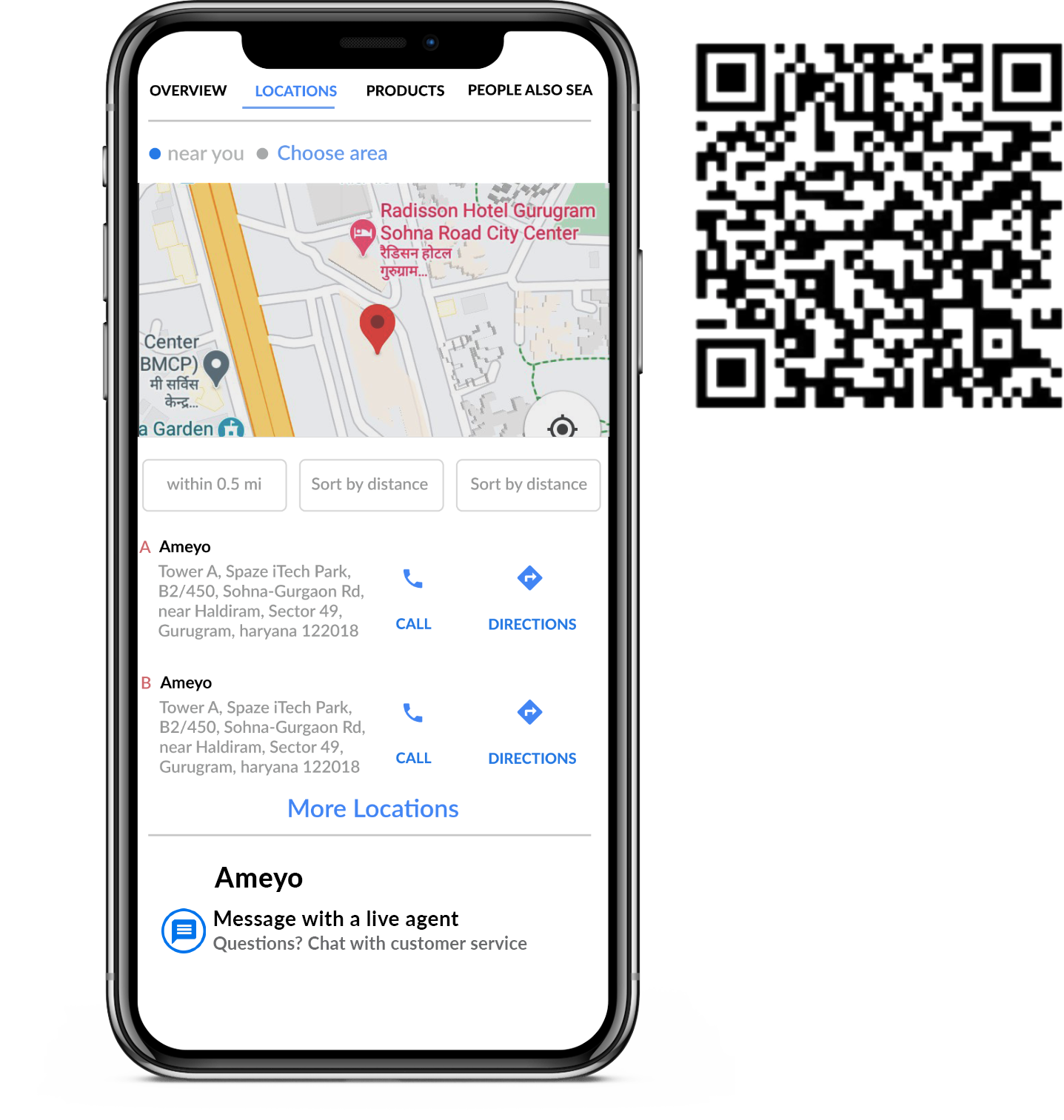 Convert from Website (Coming soon)
A brand can soon add Google's Business Messages to their websites to create rich, asynchronous messaging experiences that delight customers and drive business results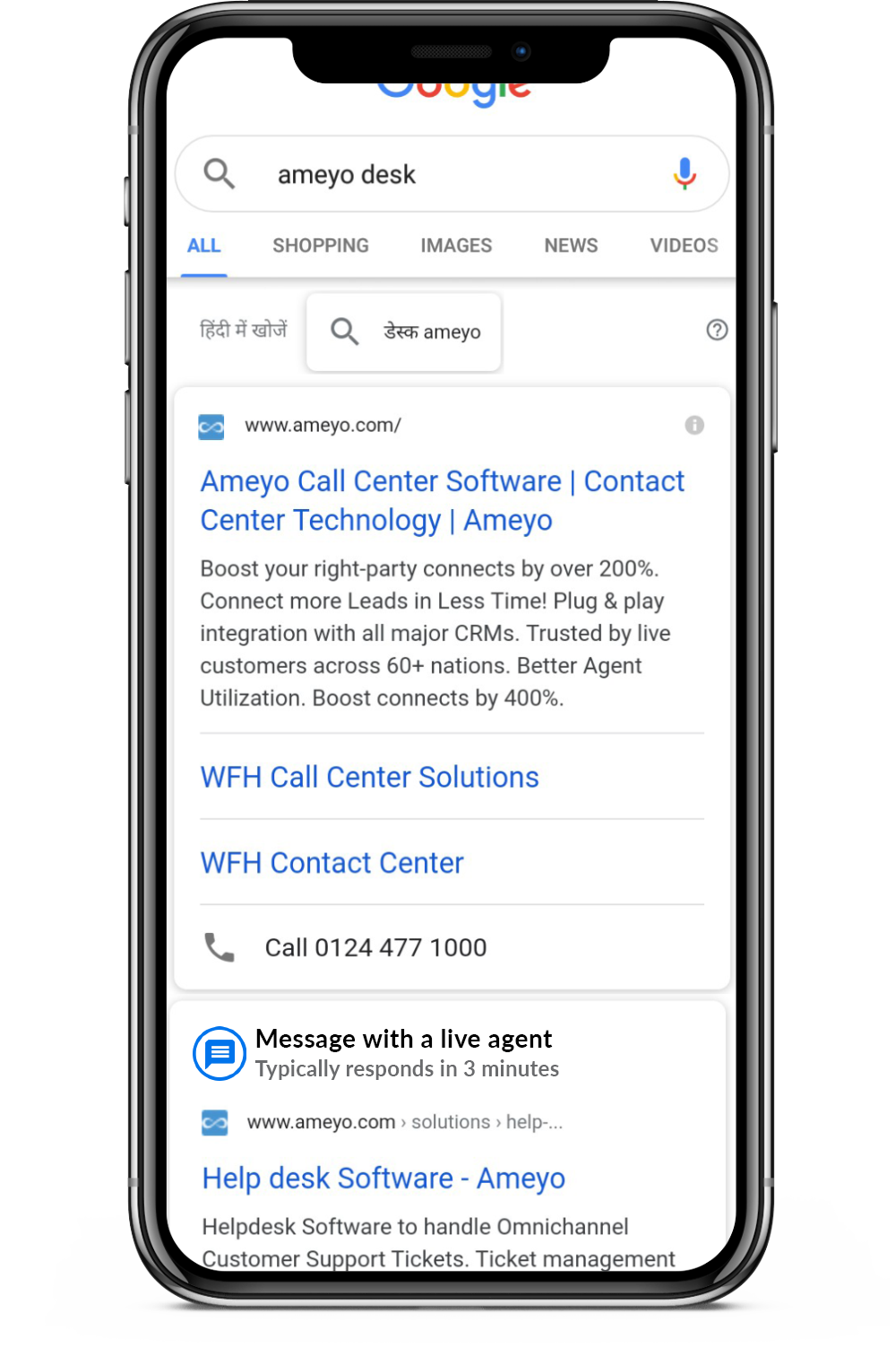 Convert from Maps
Within Google Maps, prospects can get immediate responses to questions like Store timings, product availability, pricing, and others. For example, a diagnostic lab can answer questions related to the COVID-19 test and provide information about other health packages, and lab timings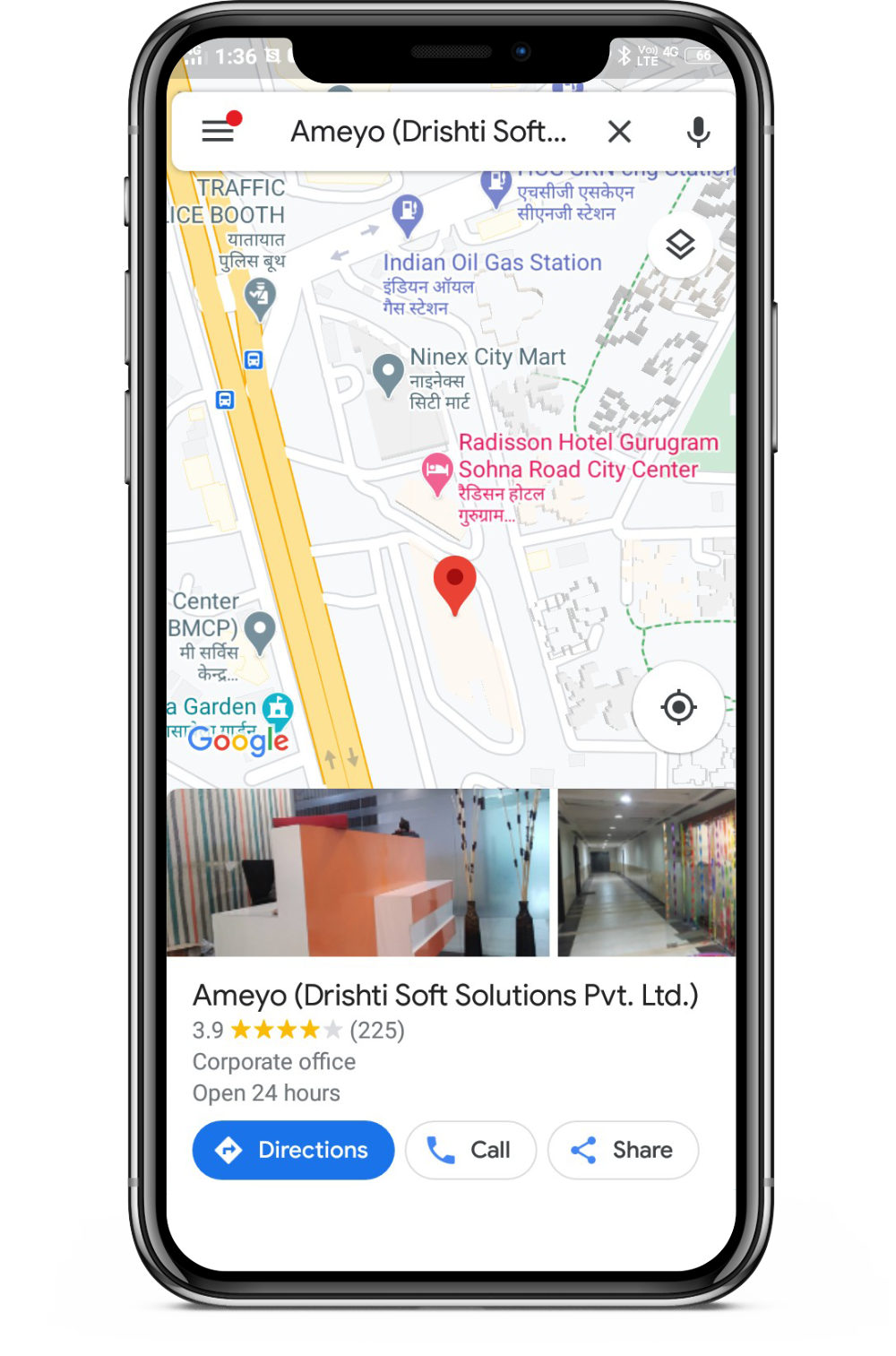 <
>
Why Ameyo for Google's Business Messages?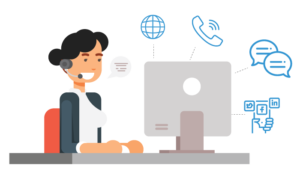 Single Platform for all Customer Engagement Solutions
Ameyo's omnichannel customer engagement platform helps you optimize the customer experience across the entire conversion journey from Message to Bot to a Human Agent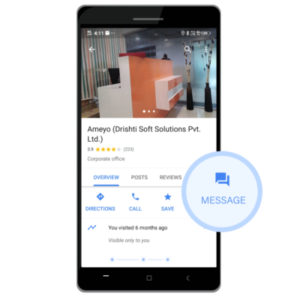 Quick Implementation
With Ameyo's cloud offering of Google's Business Messages, you can get started quickly and have conversations with your customers in real-time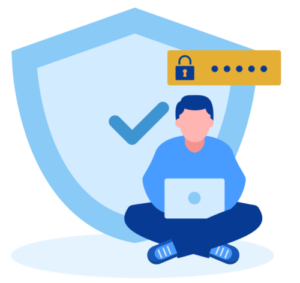 Built for the Enterprise
Ameyo is PCI DSS compliant with certified public cloud environments across India, APAC, Africa & ME. In Addition to being PCI DSS compliant, Ameyo is also ISO 27001 & ISO 27018 certified. Ameyo follows a detailed product development, delivery, certification, and implementation process, including end-to-end internal testing, periodic VAPT certification with an independent IT Security Agency, and adherence to CVSS.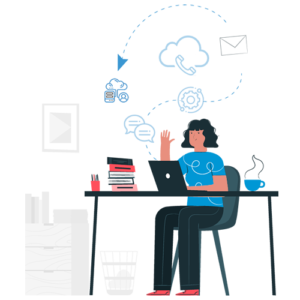 17+ years of Expertise in Customer Engagement
Ameyo has been providing customer engagement solutions for the last 17+ years. It helps consumer-facing brands implement results-focused engagement with customers across mediums like voice, email, chat, social media, and video for sales, on-boarding, customer service, and collections use cases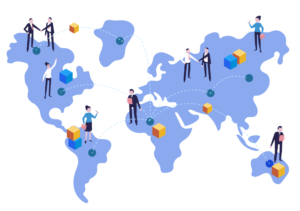 Trusted by Global Brands
Ameyo has been trusted by 2,000+ brands across 21 verticals in 60+ countries including marquee brands like HDFC ERGO General Insurance, Sridhar Insurance, Apollo Health and Lifestyle, Zolo, BYJU'S, D.Light, STC Channels, LR Data, SP Madrid, Toppr, Jubilant FoodWorks, Spice Money, Rebel Foods (Faasos), and VistaPrint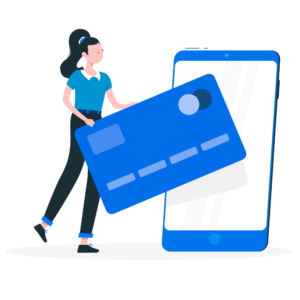 Pay as You Go
Ameyo offers a 'pay as you go' payment model to reduce the CAPEX costs and scale in a cost-effective way as per the business requirement.
Ameyo's Integration with Google's Business Messages

Faster Conversions from Multiple Entry Points

Personalized Welcome Messages

Tailor-Made Conversation Flows

Zero-Customer waiting time

Rich Media Support

Seamless Bot to Agent Transfer

Automate Routine Customer Inquiries

Single View of Customer

Unified Agent Desktop

Ticket Management
Ameyo Helped us in Attaining our business goals
Ameyo paved the way for us by automating solutions to our requirements. We have been able to monitor our execution of the business processes, consequently expanding our presence and attaining our business goals

National Life & General Insurance Company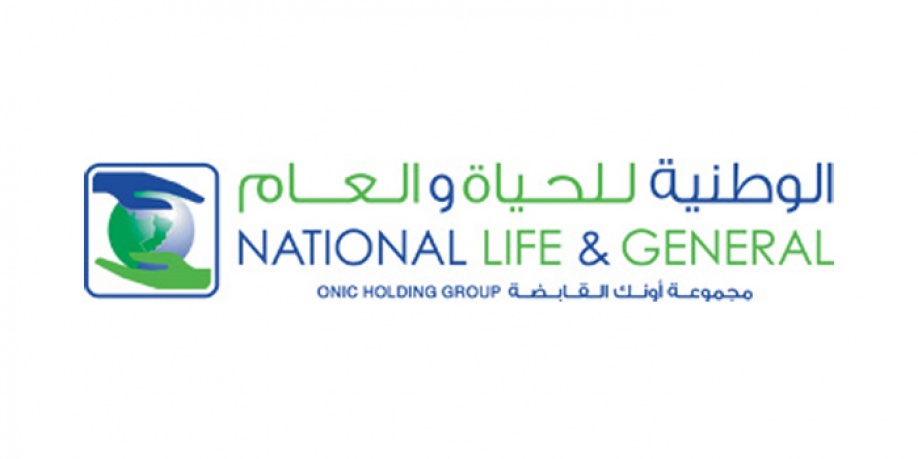 Supportive and Cooperative Team
Ameyo Engineers, Account Managers, and Project Manager are supportive and cooperative. They immediately attend to our requests and very patient in understanding our requirements.
Jeffrey Montiano
IT Manager, Admerex Solutions

Our Customer Satisfaction Improved Greatly
Ameyo ensured the proper monitoring of issues is done because of which 'Chili' has increased customer satisfaction greatly
Nitish Kumar
Manager, MTML

Advanced Capabilities to Improve Customer Experience
Ameyo assisted us to enhance our customer experience with its advanced capabilities.
Ian Madrid
General Manager SP Madrid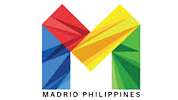 Ameyo customized the Solution as per our Requirement
"We wanted a flexible solution with customization as our organization progressed. Ameyo understood our business well and programmed the call flow and the telephony. I think it's incredible."
Sharmistha Majumdar
General Manager, Customer Service – Spoton

Empowered us with an end-to-end System
"Ameyo empowered us with an end-to-end system that was easy to use. Furthermore, we were delighted with the capability of the solution to match to our specific business processes and enhance our customer experience"
VIKAS KAPOOR
ASSOCIATE DIRECTOR-IT INFRASTRUCTURE, JABONG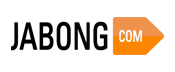 <
>
Ready to boost your conversions with Google's Business Messages?




Sankar Rao A.
Director - Products
Ameyo software is being used as a CTI for Ola customer and partner support. The software has met the expectation of Ola and we were able to extend it to meet Ola's unique requirements.





Shivam M.
Sr Network Engineer
Our connectivity increased with retry time and campaign settings.Working with AMEYO has a great experience mostly in terms of Customer support on any issues identified. Ameyo is economical. Its flexibility with interating different CRM and it will keep stable.





Easy to use and customize application with excellent support team





Mitesh S.
System Support Engineer
I like this software because of the capability to handle large numbers of call flows. I like the efficiency of this software like how it works and gave us the option to supervise the agents activity on a real time basis and the proper reports which helps alot to conclude many things.
The Ameyo Advantage
Leader in Customer Experience & Contact Center Solutions
Honorable Mention in Gartner Magic Quadrant for 3 Years
Awarded Frost & Sullivan Asia Pacific CCI Leadership Award
Deloitte Technology Fast 500 ASIA PACIFIC, 2014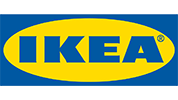 ---
Take your Customer Experience to the Next level with
Ameyo's Customer Engagement Platform
Frequently Asked Questions